Dish Soap Cleaning Solution Recipe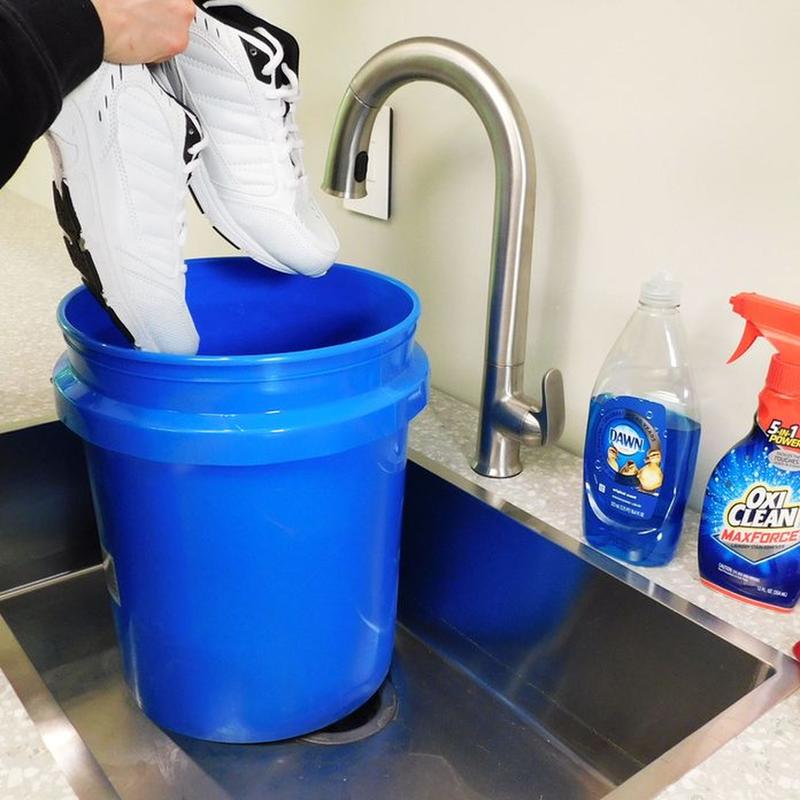 Are you tired of seeing your shoes dirty but don't have any shoe-cleaning solution? Well, look no further, as you can make this simple shoe-cleaning solution at home by mixing dish soap with Oxi-Clean. Simply mix water, dish soap, and Oxi-Clean in a gallon bucket. Then dip your shoes in the solution and let them soak for 30 minutes.
Once the shoes have soaked for 30 minutes, take them out and let them dry for about a day. The results will amaze you as your shoes will look brand new. This is a simple shoe-cleaning solution that costs little in price.