Clean Your Tools With Dish Soap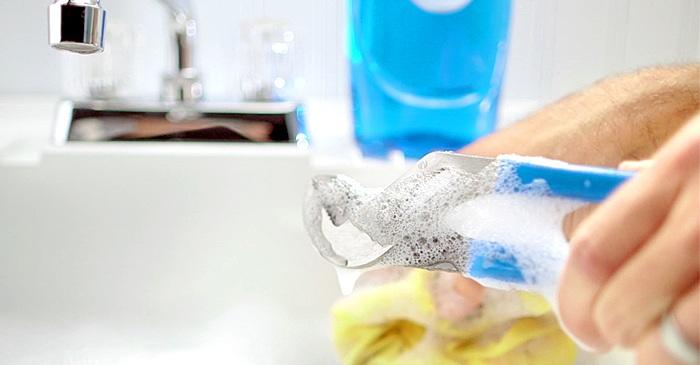 Have you noticed that the tools in your toolbox do not look the same as when you got them? Do you remember the last time that you cleaned your tools? Well, this simple dish soap hack will have all your tools looking sparkly clean.
This dish soap hack is pretty simple, as you will wash your tools in the sink with hot water. If some of the grime isn't coming off, soak the tools in a bowl with dish soap, as the grime will break down eventually. Now you can show off your sparkly tools to all your friends.