Dish Soap Bathtub Cleaner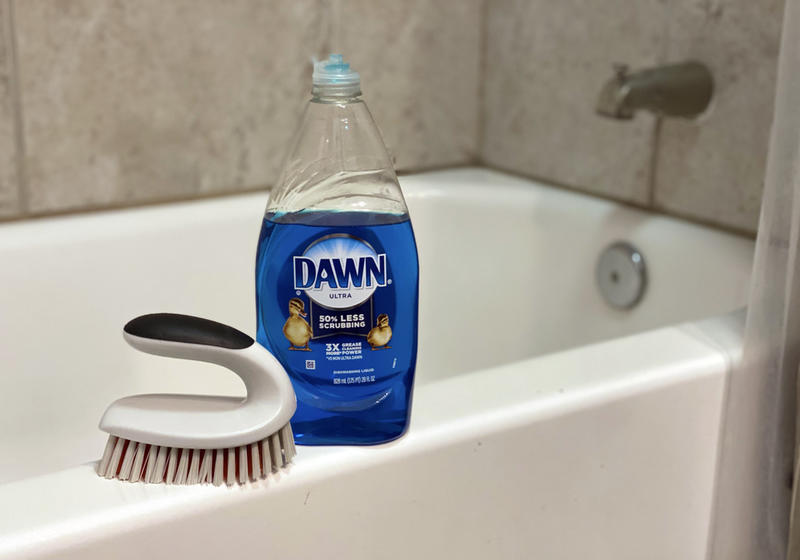 Is your bathtub looking a bit grimy? Well, this dish soap hack will leave your bathtub looking sparkly clean. All you need is some dish soap and a brush to get the job done. Simply add a generous amount of dish soap to your bathtub and scrub away with a brush and some water.
This will leave your bathtub looking cleaner than you have ever seen it and prevent grime from building up. Dish soap just about cleans everything, which is why people have been trusting dish soap over other cleaning solutions for years. Dish soap is the way to go when cleaning your house.