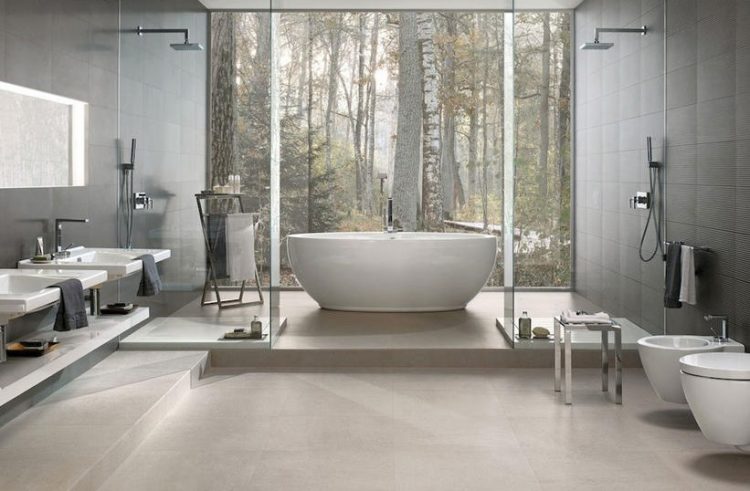 Are you tired of the same old drub bathroom trends you've been seeing since God knows when? Wouldn't it be nice to refresh your eyes, at least experience one of those rare moments people enjoy being in the bathroom for the first time? Well, you might be interested to note that bathroom designs are always changing and evolving to accommodate the latest developments in style.
While the bathroom is one of the most disregarded space in the house, it can go a long way towards enhancing the inside appearance. We have compiled numerous trends taking off this year, some of which are a reincarnation of ancient designs, and winded up with the top 10 bathroom style trends of 2016.
Check them out:
Natural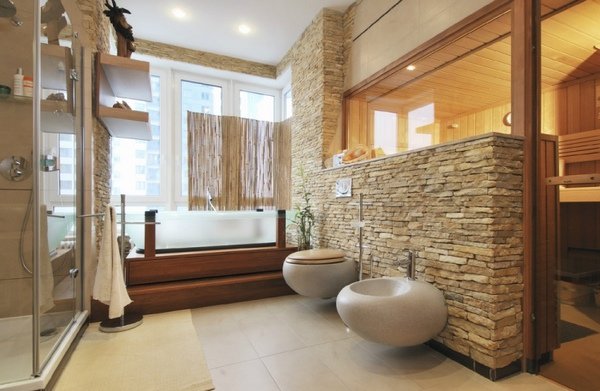 Bathroom trends in 2016 are sliding towards natural materials instead of the artificial ones. Timber and natural stone in particular, are becoming popular in bathrooms extremely fast. Timber seats, vanities, and accessories featuring timber grains are also more prevalent. Timber is more common in bathroom floors and taps in some cases. Be sure to incorporate some earthy components to balance the space out.
A patterned tile, whites, and greenery work excellently with tactile timber surfaces. Wooden walls are also gaining popularity in modern bathrooms, in addition to wooden sinks. While wood was once considered a huge NO in bathroom design, it looks like it is certainly wining people over in 2016.
Monochrome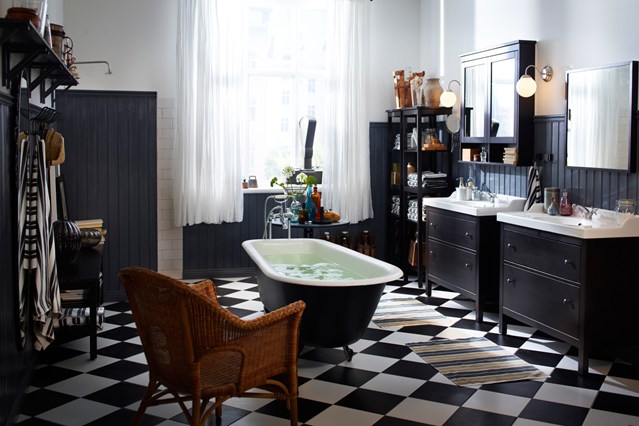 The black and white bathroom is an ageless option that can work with any design style, ranging from the minimal to the rustic. One of the obvious perks of this color scheme is that you can scarcely go wrong with it. It's a bold color combo that has stood the taste of time and has never been considered out of touch with modern trends. The monochrome scheme makes everything in the bathroom appear more beautiful, stunning, sleek, and refined.
As such, it is an excellent choice for those who want to add a luxurious feeling to their bathroom. However, it is essential to create the right balance between the black & white tones in order to create a perfect look. When not done correctly, extreme black can lead to a sense of dullness. In addition, lighting should be taken into account as it plays a major role in making the monochrome bathroom look spectacular.
Moroccan style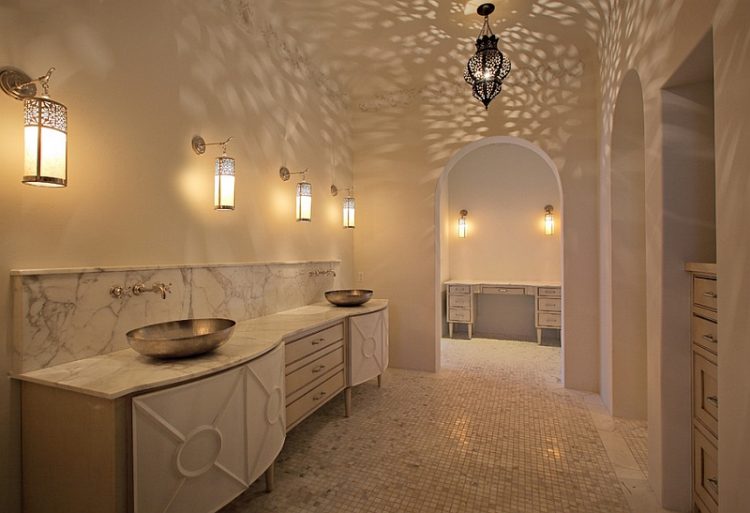 A combination of bold colors and ornate patterns can breath new life into a bathroom. For those who are looking for a bathroom style that breaks away from the norm, then a Moroccan panache is definitely the way to go. The best thing about this style is that it comes with a wide range of colors, from oranges and yellows to greens and blues – anything goes! Such bold colors as blue and terracotta work great together, creating an instantly recognizable look.
If you are concerned that too many colors might overwhelm your space, you can always go for 2 or 3 variants of a similar shade. Blue, purple, and indigo, for instance, create a simple but elegant look re-mindful of a Moroccan washroom or spa. On the other hand, warm colors like red, yellow, and orange combined with earthy hues produce a warmer, more profound sensation.
Mosaic and Patterned Tiles
Mosaic and patterned tiles have slowly gained the adoration of homeowners, and are one of the most popular bathroom styles in 2016. A gorgeously decorated tile can bring just the right touch of color in the bathroom without being overpowering. It is the ideal solution for those who are looking for a clean, fresh, and elegant bathroom style, as mosaic tiles incorporate accents of color into the design. The result is a clever, sophisticated look. The best part is that mosaics are available in a variety of colors, from bright blues to subtle greys, which can significantly add drama to your bathroom.
Statement mirrors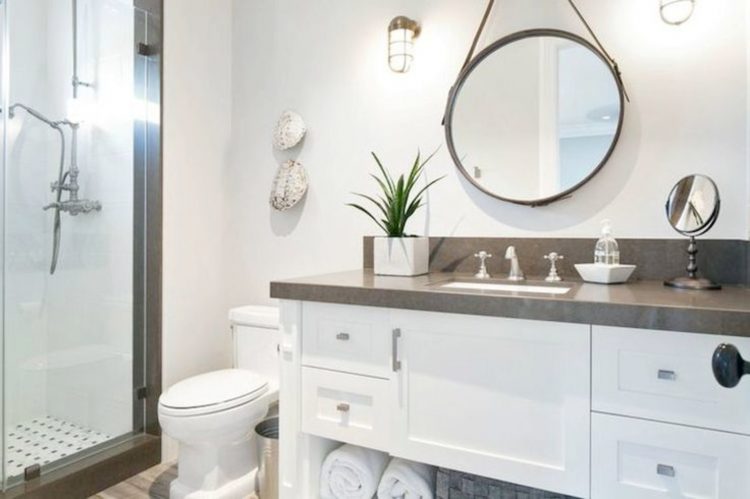 The age of medicine cabinets is gone and new comes the statement mirrors. Think big, wood-framed beauties, ornate vintage gems, and backlit modern marvels that boost the bathroom style in 2016. Most people like their mirrors with character and in several different shapes and finishes. The most attractive aspect of hanging mirrors is the light bouncing around the space to magnificent effect. However, doing this with statement mirrors incorporates a mood, a style, a contrast. Expert stylists recommend taking the tone of the room into account and complementing or echoing structural and architectural elements already active. Do not shy away from blending stains, finishes, and metal – but do it with intention.
Trough Sinks
The name might be misleading, but a "trough sink" is more sophisticated than it sounds. In some cases, it is referred to as a "double sink" and is simply an extremely long sink that can accommodate two people, implying couples of course. The modern trough sink has advanced significantly from the 1980's double sink, when it was fashionable in some locations to incorporate two separate sinks in the same vanity. The modern tough sinks are ideal for hand washing large items such as a king sized sheet, a wool blanket, or a man's big sized wool sweater.
More inbuilt storage functionality
The trend in 2016 for bathroom styles has also expanded to include more inbuilt storage functionality, for instance "hidden" electrical outlets for things such as blow dryers. Some of these storage solutions include floating vanities, medicine cabinets, and linen storage cabinets. Modern technology allows homeowners to use iPods and cell phones to keep in contact and/or play music while getting ready or showering. One particularly important bathroom style is hiding electrical outlets in shelves and drawers to conceal sharing stations.
Water Efficient Bathroom Faucets, Fixtures, Showerheads and Elements
Bathroom remodeling is popular at the moment. Many American neighborhoods are striving to steer away from increasing water supply concerns and rising water bills. As a result, there is a desperate necessity for such solutions as water saving bathroom faucets, water efficient showerheads, and low flow toilets. For those who are remodeling and are looking to save on water bills in the future, these types of water efficient elements are a no-brainer.
Freestanding Tubs With Tub Fillers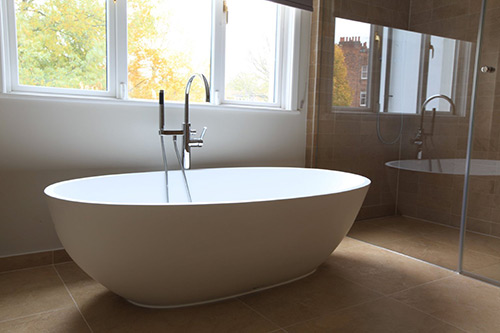 Inbuilt bathtubs are on the decline. Some people are replacing bathtubs in general for the more trendy walk-in showers. Those who are not ready to give up their bathtubs can go for freestanding soaking tubs, which are gaining popularity in 2016. When designing your bathroom layout for the first time, freestanding tubs provide a great deal of flexibility in their placement. Contrastingly, some people are opting to incorporate their freestanding tubs into their shower spaces.
Grab Bars for the Shower
Grab bars are also trendy in 2016, especially for seniors. Apart from the shower, grab bars can be installed virtually anywhere, even above the berth of a luxury yacht! One important reason people are falling in love with this bathroom style is that falls and slips are quite common in the bathroom, which can be a great problem for the elderly.