When it comes to bathroom ideas, most people have no idea where to start. On one hand, some may feel like there is no point in putting a lot of time and effort into a place like a bathroom. However, on the other, it makes perfect sense to make sure that your bathroom is attractive and clean. After all, think about how you feel every time you walk into a bathroom that is ugly and/or dirty. Cringeworthy, right? That's why it's important to bring your beautiful bathroom ideas to life. Even if you don't have a lot of space, it's still possible to turn your bathroom into an area that you can be proud of, and one that can be absolutely beautiful. From bright colors to modern showers, the possibilities are truly endless. If you've been trying to think of ways to give your bathroom a little extra love, here are some things you may want to consider some of the following things:
Storage – Having enough storage space is especially important if you have a small bathroom. When coming up with bathroom ideas, make sure that you are incorporation some room to store your things. One of the best and most space-saving ways to do this is to make use of "hidden storage" like cabinets.
Materials – The materials you choose for your bathroom are very important. Since most people don't remodel or redecorate rooms very often, you're definitely going to want to pick something that will not only last for a long time, but will also look good for a long time. According to one blogger, "I advise clients to set out a couple of materials they like and look at them every day before deciding. Often it's the one that you thought that was boring that works in the end."
Lighting – Light is important in any room, and a bathroom is no different. While most people tend to prefer natural light, that may not be a possibility for everyone. With that being said, there are still plenty of ways to integrate lots of bright lights into your bathroom. From lamps to lighted vanities, make sure that your bathroom ideas are thinking of the best way brighten your space.
Color – The bathroom can be a great place to experiment with color. As with other rooms in your home, you'll want to think of a nice color scheme and maybe even mix in an accent wall or some accent colors. Keep in mind that the color you choose for your bathroom will have a huge impact on the overall atmosphere of the space.
25 Bathrooms Ideas with Glass Showers
Who says bathrooms can't have a little bit of style? When thinking of bathroom ideas, one of the first things that will probably cross your mind is the shower. Since this is where people spend the most time while in the bathroom, it's important that the shower be a nice and comfortable space. With that being said, glass showers are becoming a very popular fixture in modern bathrooms. These sleek showers can really make your bathroom look amazing, and give you a chance to add some very visible pops of color to the inside of your shower. But while these showers are certainly attractive, there are a few things you may want to think about before making the final decision to go with a glass shower.
Pros
Customizable – If you decide to go with a glass shower, you'll have the chance to add a bit of customization. According to Angie's List, "Most frameless models are custom glass shower doors, which means you aren't limited to mass-produced shower doors at a standard size. This adds more flexibility to your shower installation. In fact, customization is one of the important factors in purchasing a frameless shower door."
Better look – Sure, this may seem a little vain, but if you're really into style, you'll definitely be able to appreciate the fact that glass showers look better. Let's be real, if you walk into a bathroom with a glass shower, it'll probably be the first thing your eyes notice.
Lower risk of mold – Due to their design, glass showers minimize the amount of places where water can collect which means that there is a smaller chance of mold growing. This also means that in general, glass showers are easy to keep clean. According to marketing specialist, Chris Dearborn, who works with Oasis Shower Doors, "You only need a squeegee. You don't scrub the glass. You do a simple wipe and squeegee. Once it's wiped, it's crystal clear again."
Cons
Expensive –  As you can probably already guess, glass showers tend to be much more expensive than traditional showers. If you're on a budget, or simply don't want to invest a lot of money in a shower, this is definitely something to keep in mind.
Functionality – In many cases, glass showers, especially those with frameless designs, can be a little irksome when it comes to functionality. You may find that water easily slips through the spaces in the glass which is something you don't really have to worry about with a standard shower and shower curtain. Also, depending on the type of flooring you have in your bathroom, water on the floor could be a serious issue.
Fragile –  Although it's not likely that your glass shower doors will shatter, it is possible. With that being said, glass may not be the best option if you have small children.
Lack of privacy – For many people, the lack of privacy associated with glass showers is a huge turn off. Since modern glass showers don't typically use frosted glass, you can always see directly into the shower. For those with master bathrooms, this probably won't pose much of an issue. However, in a family bathroom space, this could become uncomfortable.
image via homeposh.com
image via www.freshpalace.com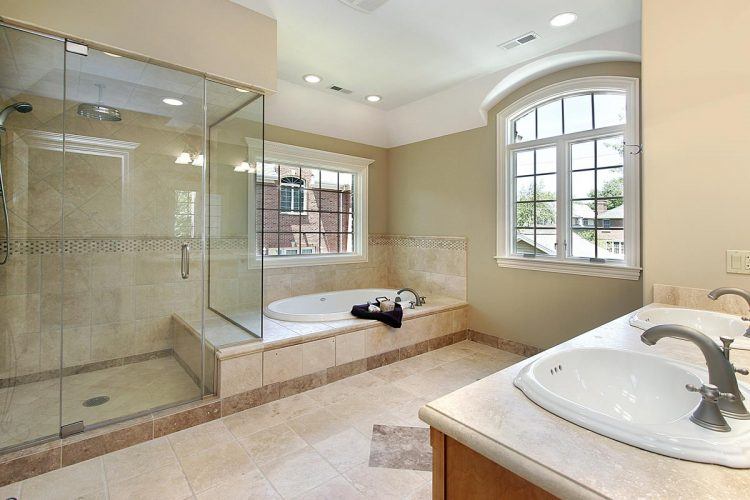 image via hanneganbuilds.com
image via decoist.com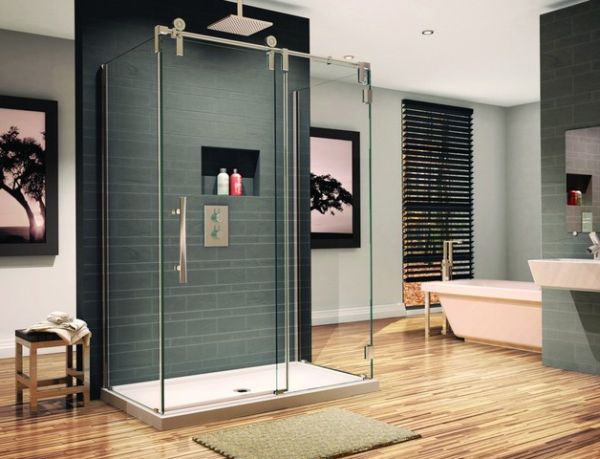 image via rafedev.com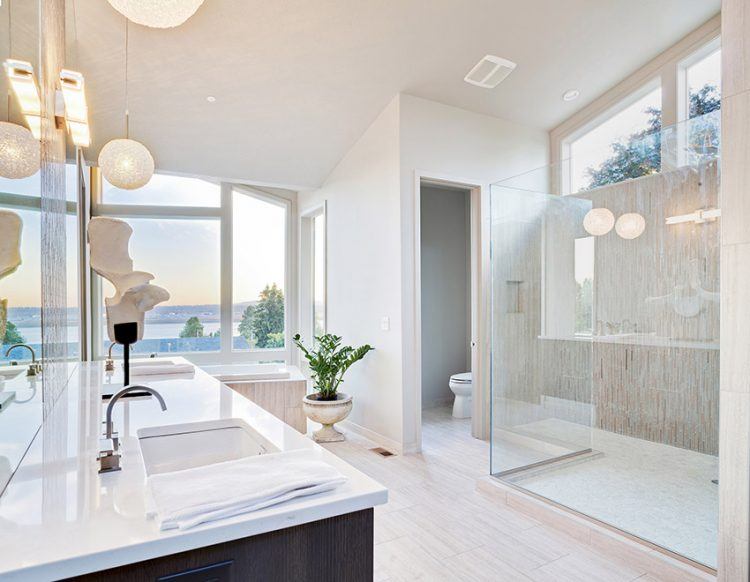 image via designingidea.com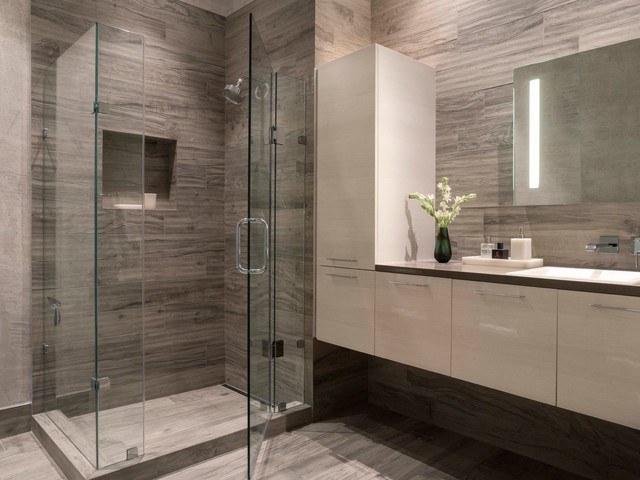 image via homegoid.com
image via kbplushome.com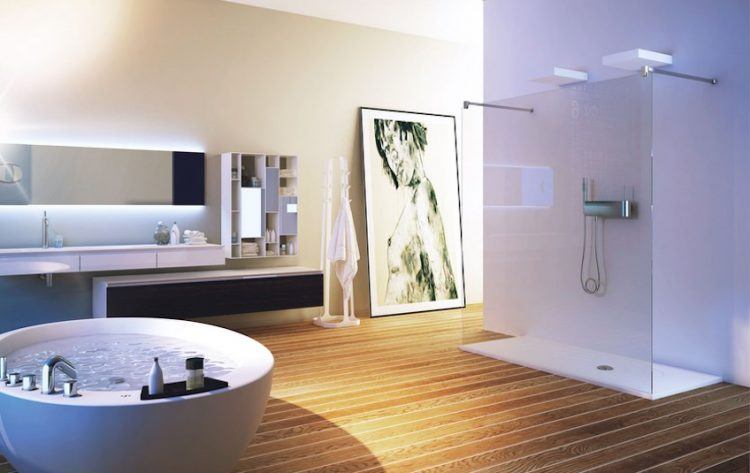 image via luxurybathrooms.eu
image via www.stylishcorner.com
image via www.skywindowsnj.com
image via www.theyoungrapscallions.com
image via www.beeyoutifullife.com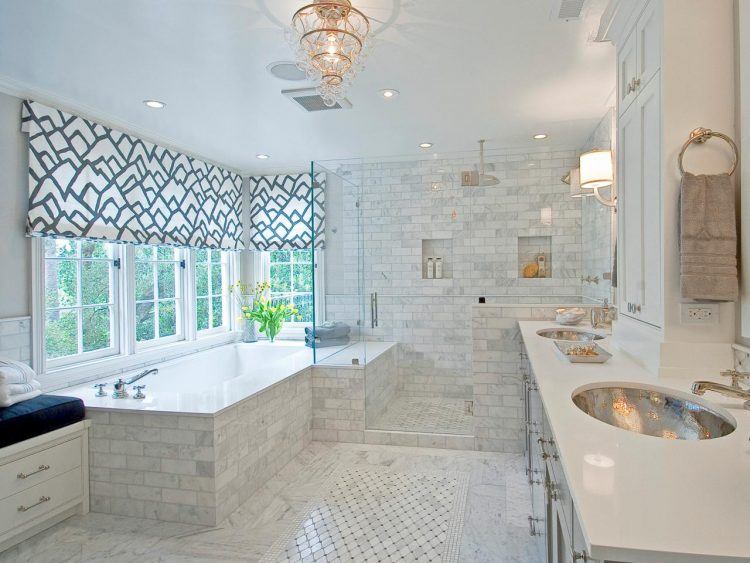 image via www.eastsidehomelink.com
image via houzz.com
image via www.deremer.co
image via tribelle.co
image via kelleydenby.com
image via homeozoic.com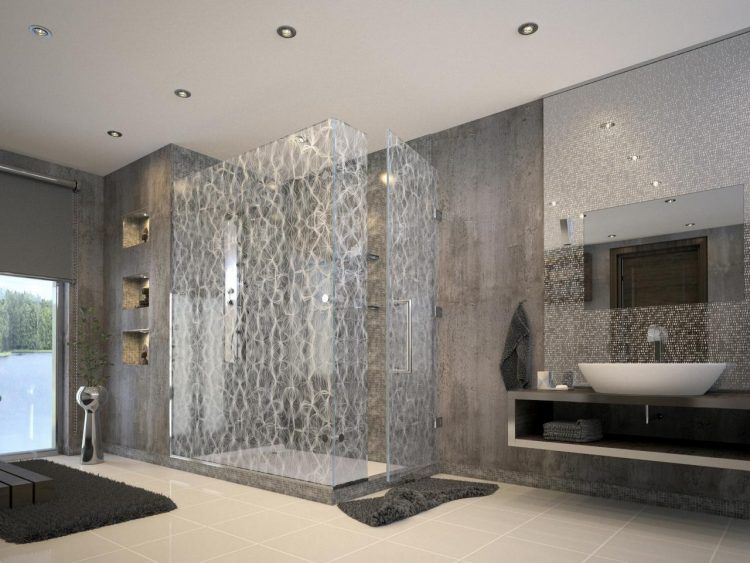 image via hgtv.com
image via artnmeal.com
image via www.minimalisti.com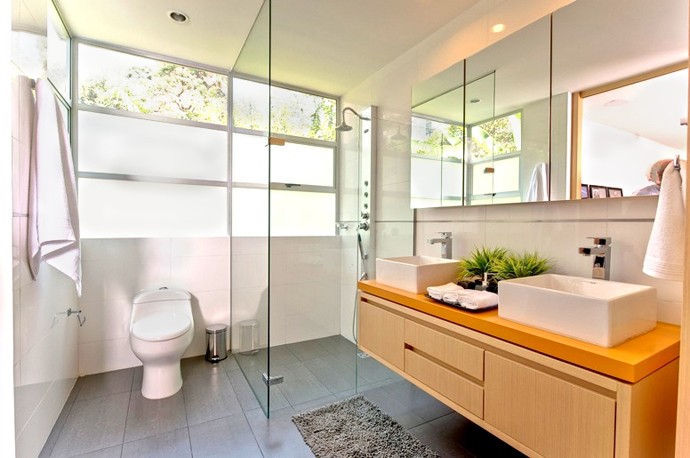 image via spyedesign.com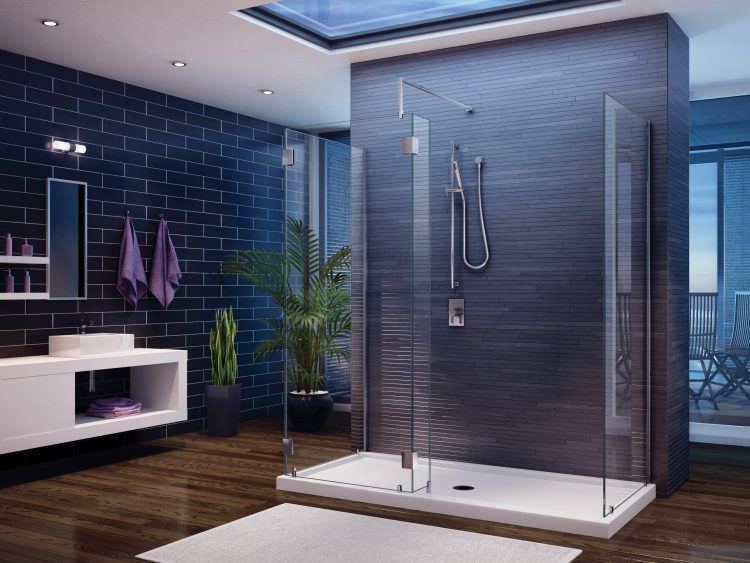 image via www.wowamazing.com
image via www.wearefound.com
25 Bathroom Ideas with Accent Tiles
If you're like most people, your favorite bathroom ideas probably consist of tile. For years, tile has been a common choice for bathroom floors and walls, and its versatility always makes it a great option. But just because tile has become traditional does not mean that it has to be boring. While many bathrooms use one color of tile throughout, keep in mind that it's always fun to mix things up. Accent tiles are a great way to bring in pops of color into your bathroom and help liven up your space. As opposed to accent walls, which result in an entire wall being a different color from the rest, accent tiles can be integrated into walls or floors to add a nice color change in a small or large area. But before you let your accent tile ideas carry you away, there are a few tips to keep in mind before going to work.
Create a plan – Adding accent tile to your bathroom can be a great idea, but you still want to make sure that yo have a plan. Come up with a pattern, size, and a color scheme for the accented tiles and make sure that they blend in well with the overall look and feel of your bathroom.
Be bold – The whole point of accent tiles is to use them to make sort of a statement. These tiles should clearly stand out among the rest of the room. One of the best ways to accomplish this is to use accent tiles to make a border. According to Houzz, "Ok so if you must do a border of decorative tile, at least make it big! Say no to 8 or 12 in wide borders. There are too many ways to be far more creative with your design!"
Use accent tile on the floor – When most people think of bathroom ideas with accent tiles, they probably immediately envision the tiles on the walls. However, the floor is also an option when using accent tile, and you can even use the different color tiles to create a rug-like design.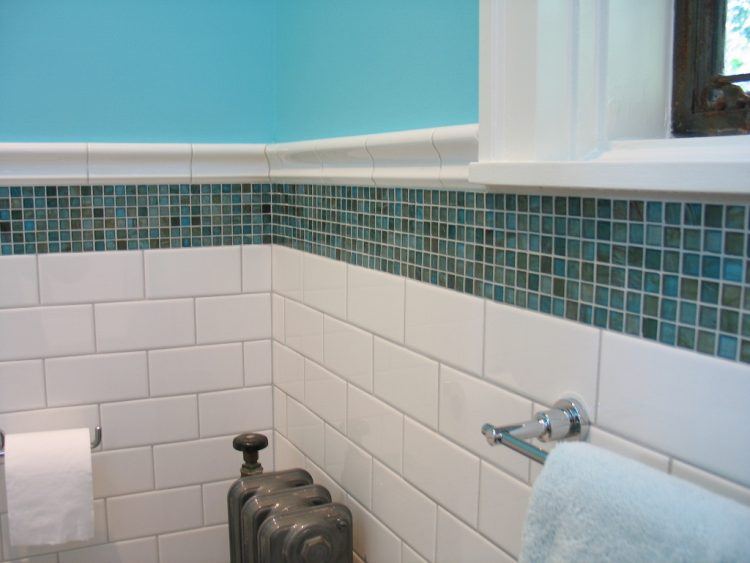 image via www.tileideaz.com
image via jeleba.com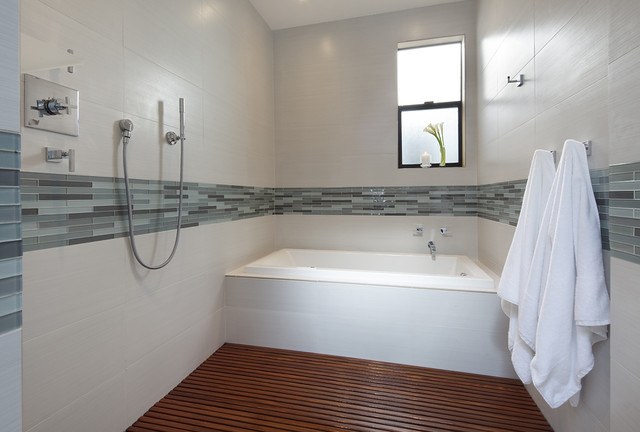 image via www.aegive.com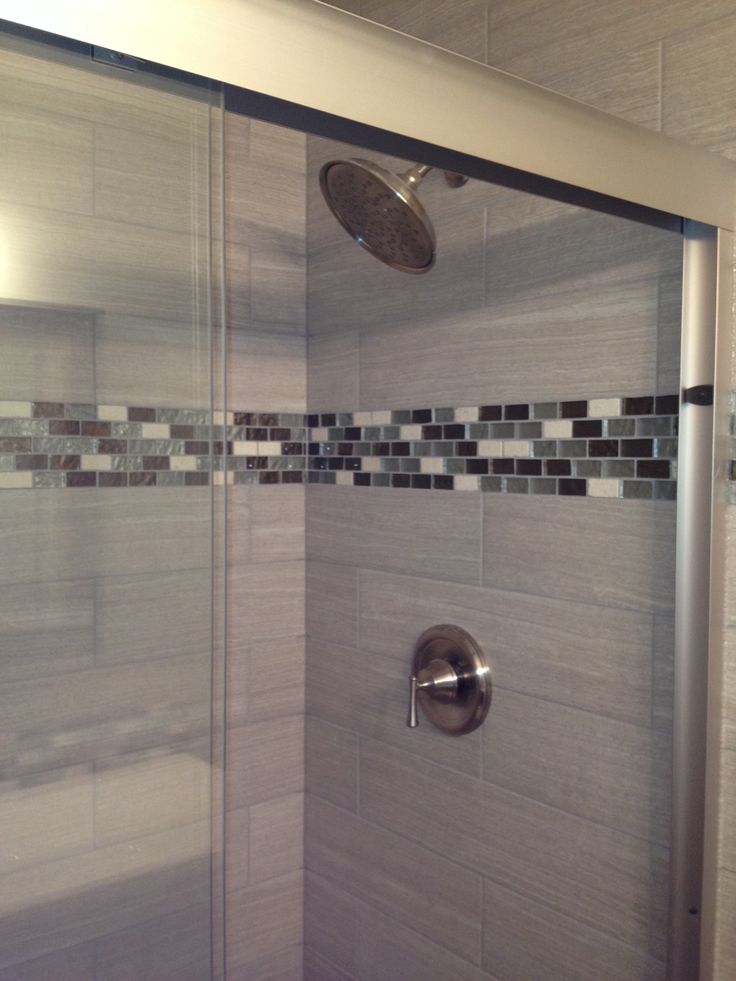 image via allenranch.org
image via liveyourcolors.com
image via jeremykassel.com
image via www.beeyoutifullife.com
image via decorpad.com
image via lowes.com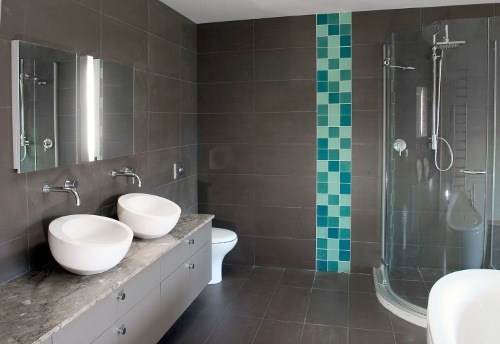 image via roomdecoratingideas4u.blogspot.com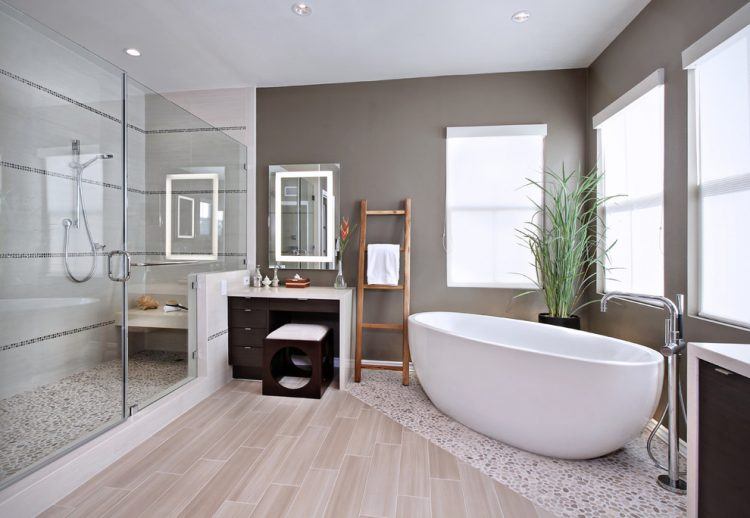 image via heetah.com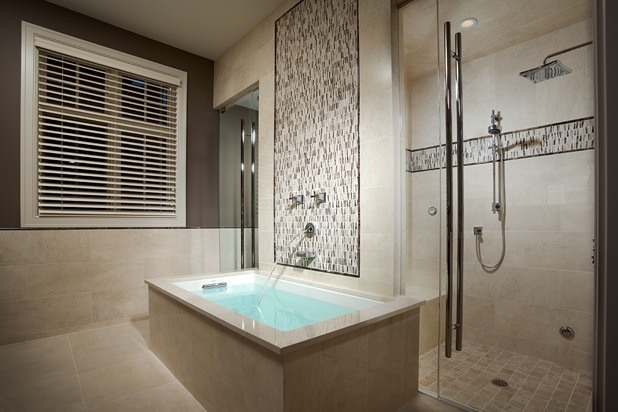 image via www.sienaflooring.com
image via www.livingandkitchen.com
image via www.roomsketcher.com
image via hgtv.com
image via memorabledecor.com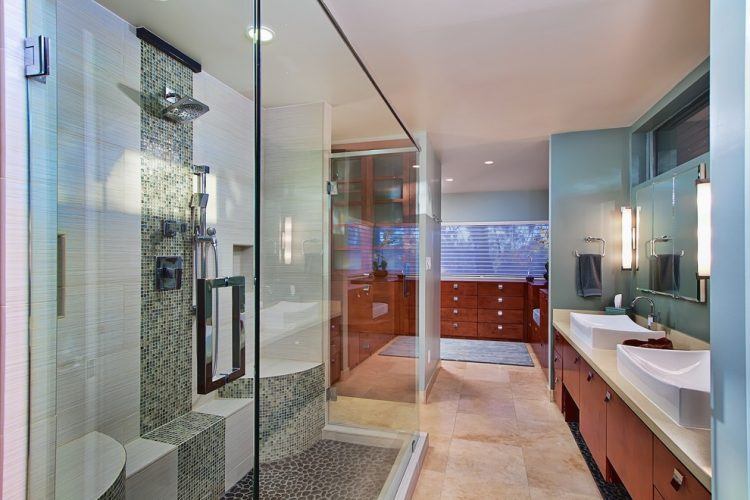 image via insero.co
image via www.cybball.com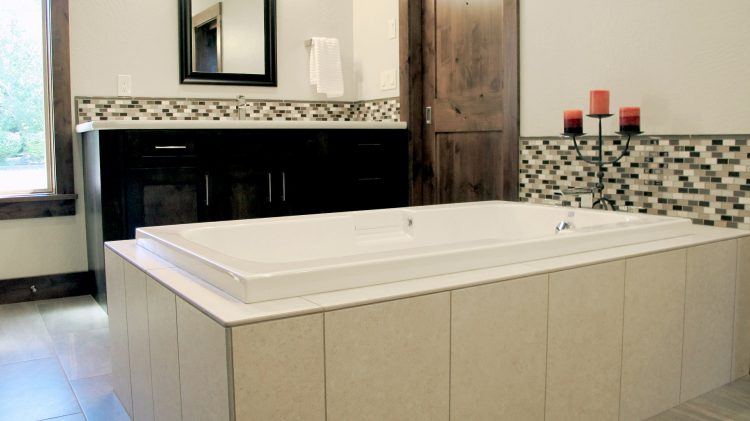 image via www.nwtile.com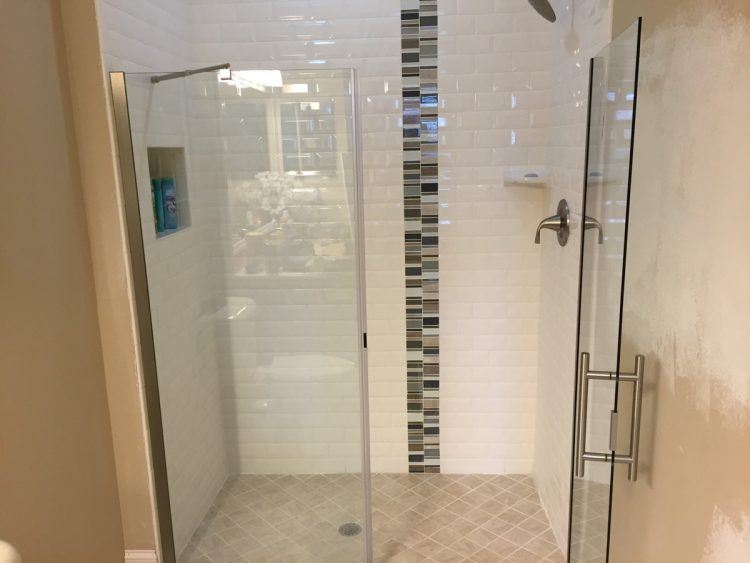 image via www.bourgoingconstruction.com
image via www.naturafuls.com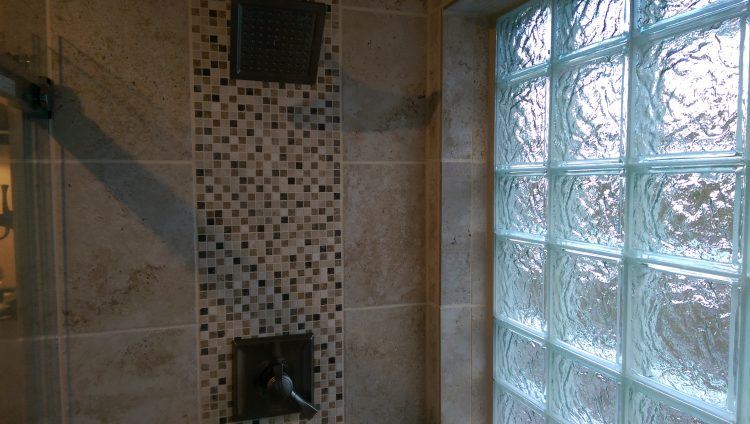 image via blog.homesolutionshandyman.net
image via www.floatproject.org
image via www.bowerpowerblog.com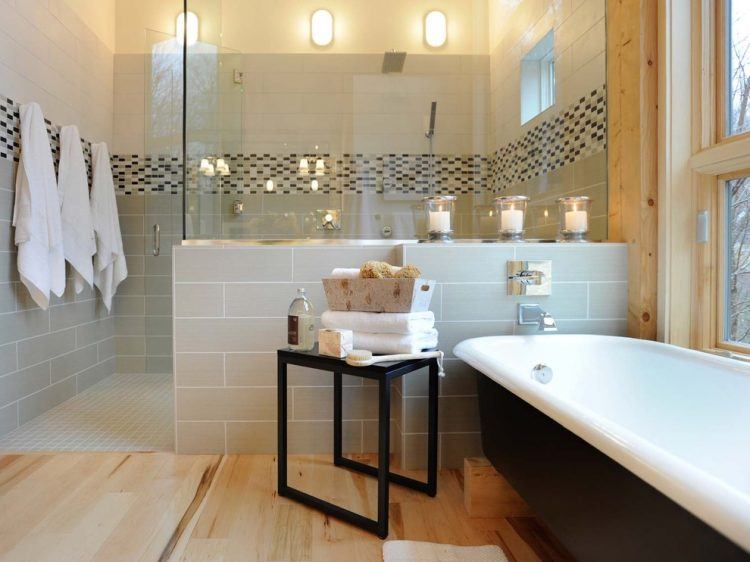 image via digsdigs.xyz
25 Small Bathroom Ideas
Sometimes our bathroom ideas turn out to be bigger than our actual bathroom. Unfortunately, everyone doesn't have a ton of space to do what they please with. However, just because your bathroom is small doesn't mean that you can't make the best of it. In fact, there are plenty of awesome ways to make a tiny bathroom look and feel bigger, and it all starts with the right ideas. If you're one of the people who is struggling for space in a small bathroom, these tips can help.
A corner sink – As with all small spaces, utilizing corner areas is a great way to get the most out of the room. Installing a corner sink in your small bathroom is a great way to help save space.
Mirrors – It's no secret that mirrors can help rooms feel larger. Since the bathroom is a place where mirrors are put to the most use, using big or multiple mirrors in a small bathroom can help make the space feel bigger.
Use solid colors – Choosing the correct color is important for any room, but especially for a small one. Although it may seem hard to believe, color has the ability to make a room look and feel big or small. So, if you're dealing with a small space, it's probably a good idea to select a color that will make the area seem bigger. Solid colors are a great way to achieve that. According to Kohler, "In a small bathroom, busy patterns can overpower and appear to shrink the space. Light, natural tones lend an open, spacious feel. If you want to get creative, play with textures rather than patterns."
Smaller toilet and faucet – This probably seems like a no brainer, but if your bathroom ideas consist of a huge sink and a grand toilet, you'll definitely want to keep this in mind. Space saving sinks and toilets can really come in handy when you're struggling to make enough room.
Storage – If there's one thing that can make a small space feel even smaller, it's clutter. When you're working with a small bathroom, coming up with good storage ideas is extremely important. Some great storage ideas for small bathrooms include vanities with cabinets, hanging mirrors with cabinets, and hanging towel racks.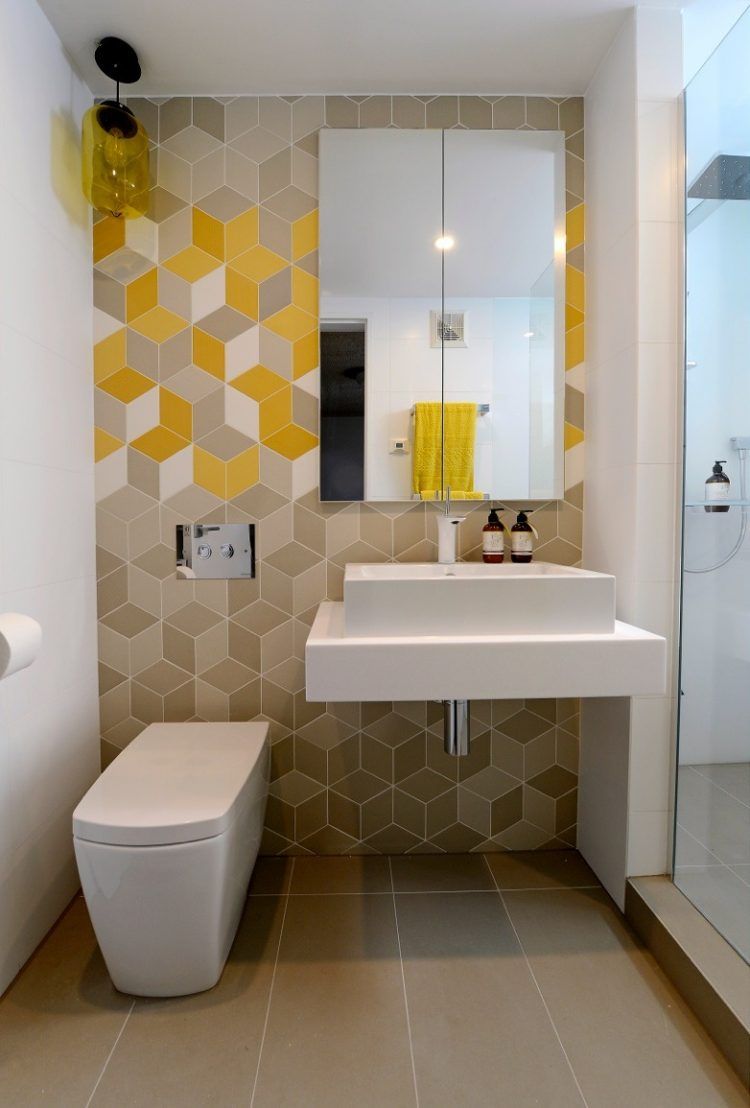 image via freshome.com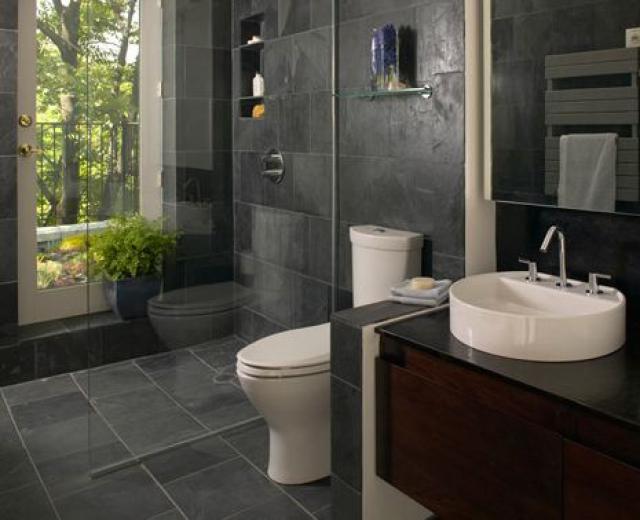 image via homerenovations.about.com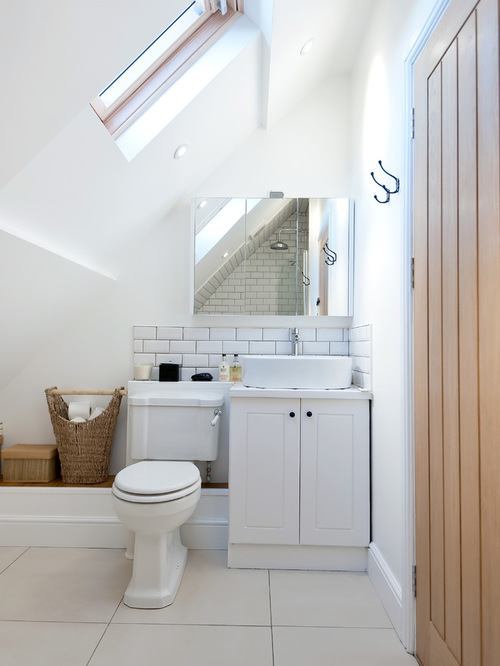 image via houzz.com
image via www.goodshomedesign.com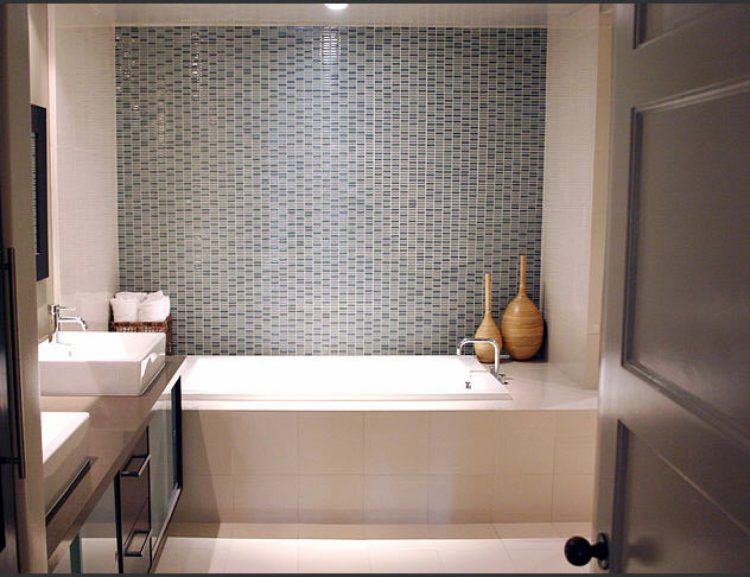 image via homeemoney.com
image via isgif.com
image via smallhouselife.com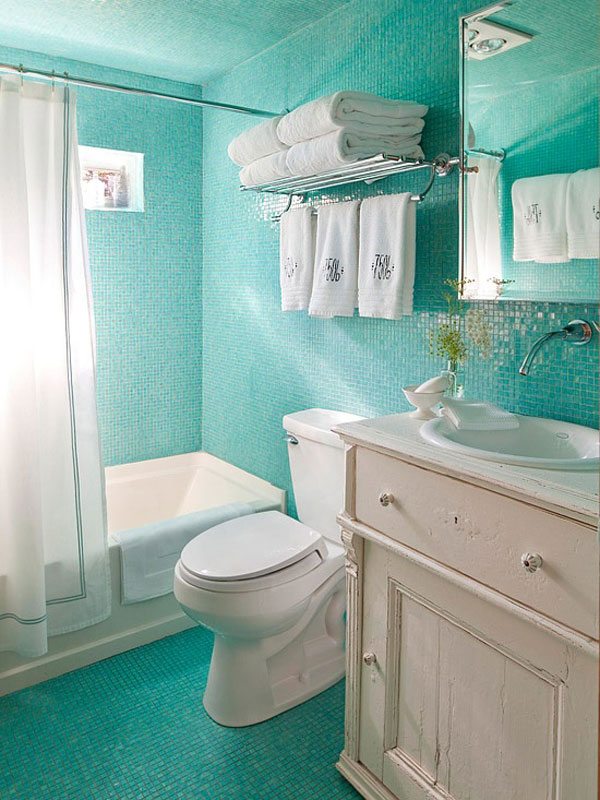 image via iixm.akrondmc.com
image via www.spectrum-one.com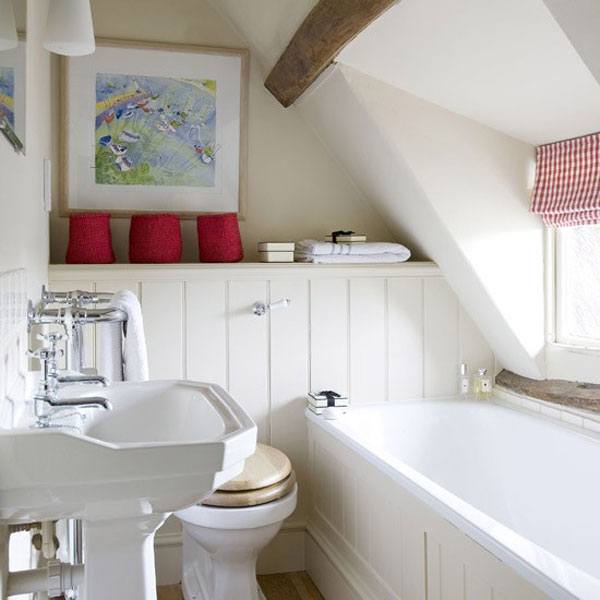 image via lanewstalk.com
image via www.enthrop.com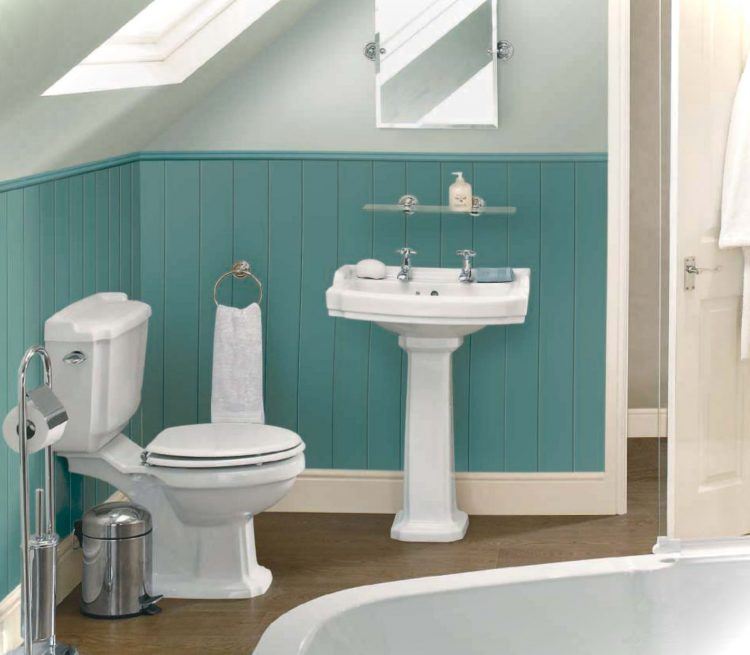 image via nwgardening.com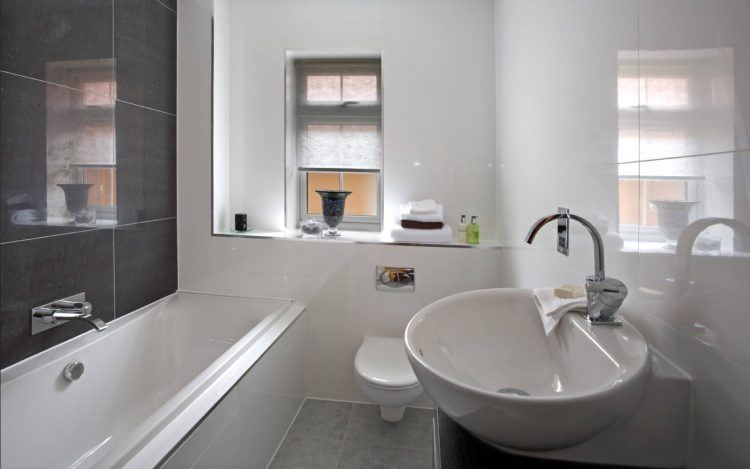 image via homegoid.com
image via www.housebeautiful.com
image via sokaci.com
image via www.bloggerluv.com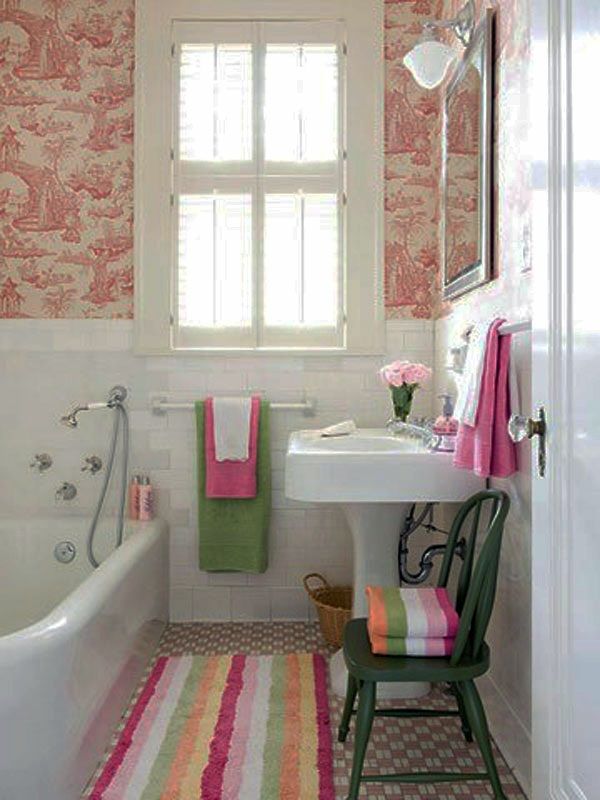 image via www.avso.org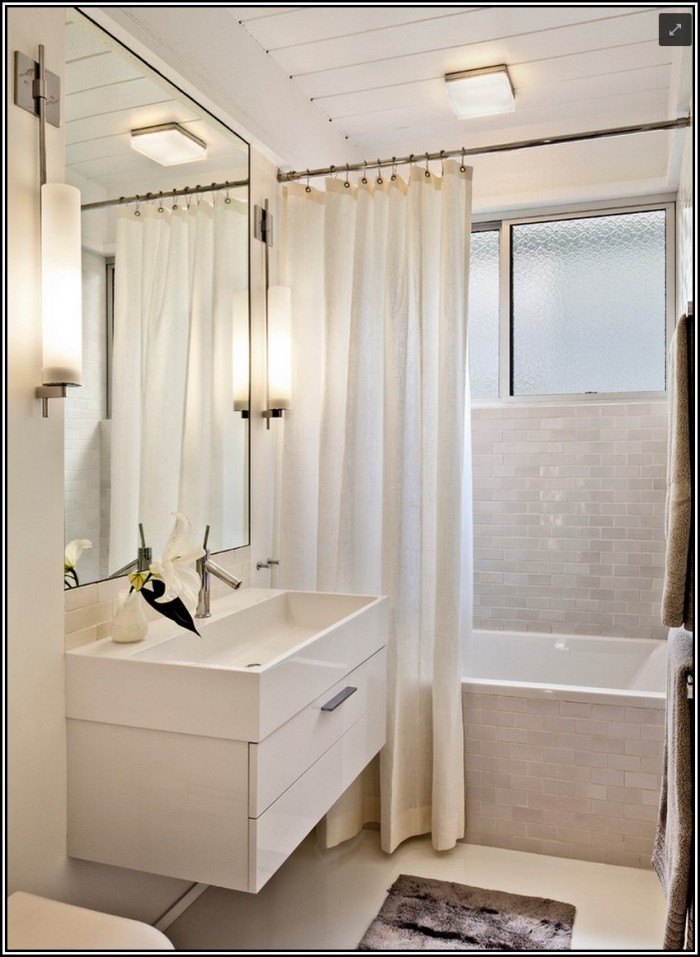 image via www.musicleft.net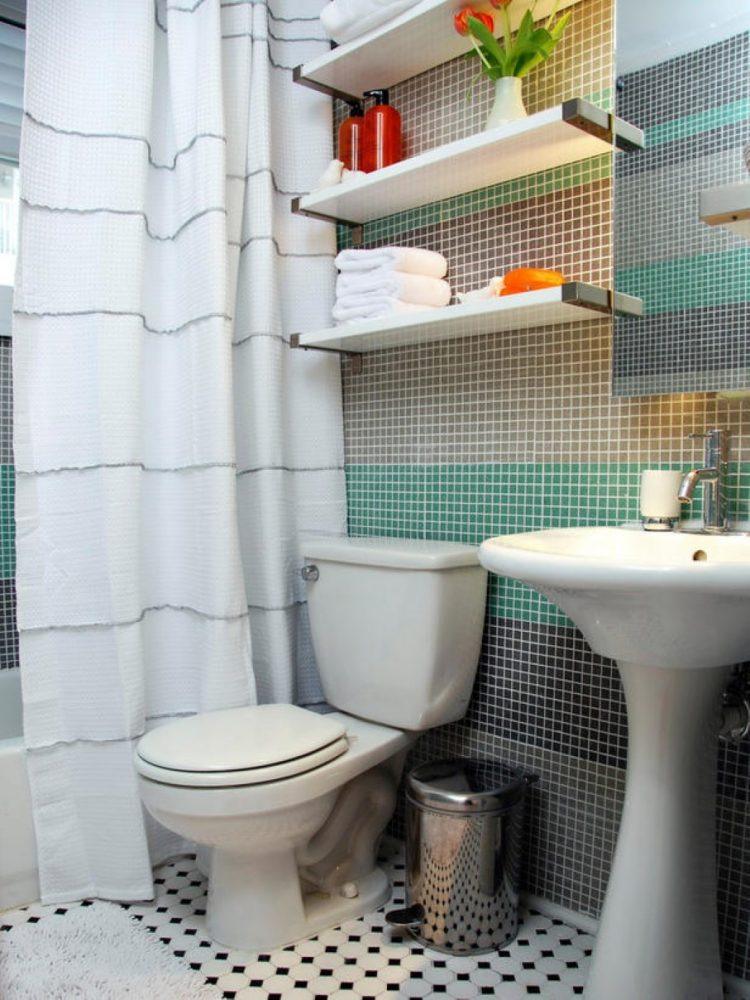 image via chatodining.com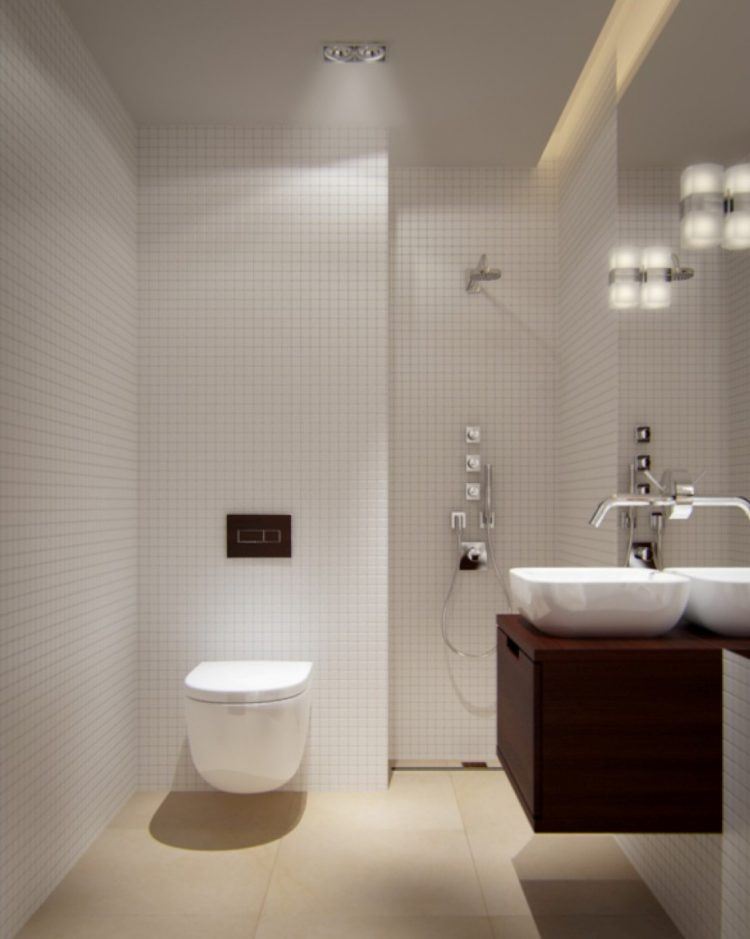 image via bigfanta.biz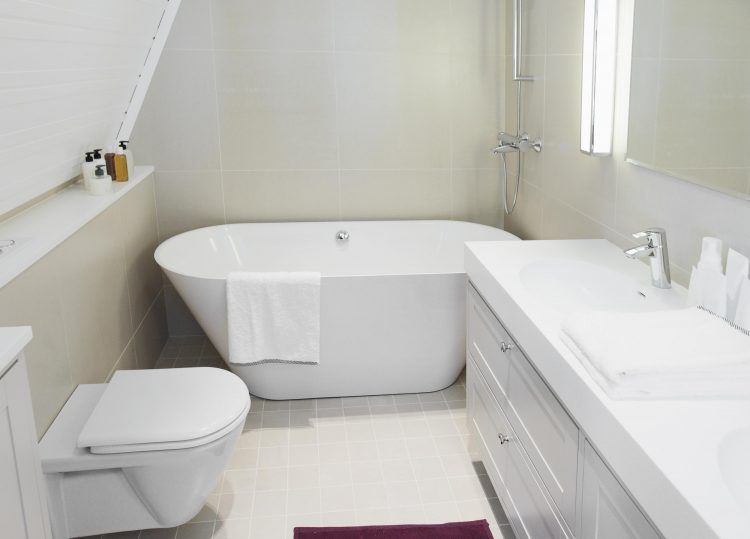 image via ideas.immocercle.com
image via www.theoffiz.com
image via sleeksteakhouse.com
image via homedit.com
image via homegoid.com
image via interiordesignfuture.com
image via manual17.biz
25 Bathroom Ideas with Cool Accessories
Accessorizing is a cool and interesting way to incorporate more of your personality in your bathroom. Not only are there tons of bathroom accessories to choose from, but it can be fun to mix and match different patterns and designs. Still, however, many people struggle with choosing the right accessories for their bathrooms. Having lots of choices can be overwhelming, especially if you don't know where to start. The good news is that it can be very easy to integrate accessories into your bathroom. If you've been hesitant to incorporate bright/different colors into your space, accessories can be a great way to get the job done. Not only can accessories be used to bring in pops of color, but they can also be used to add functionality to the space. If you're still stuck on how to go about picking accessories, here is some helpful advice.
Keep your color scheme in mind – Although accessories can be a great way to add accents to your bathroom ideas, that doesn't mean that you want to just start throwing in random colors. When buying accessories, be sure to consider the colors that are already present in your bathroom.
Choose accessories that you can actually use – Sure, knick knacks are cool, but when you're choosing accessories for your bathroom — especially if its small — it's always best to make sure you pick things you can use. Laundry baskets, towel racks, light fixtures, and containers are all great examples of accessories that you can actually use to make your bathroom a more functional space.
Consider quality – We all want to save money, but nobody wants to look cheap. Be careful that you aren't sacrificing quality for a good deal. Although you don't need to go spend a bunch of money on name brand products, just be sure that you are keeping quality in mind to help ensure that your accessories last as long as you want and need them to.
Have fun – Accessorizing can be extremely fun. Watching all the small details of your bathroom ideas come to life can be a rewarding experience, and it's important to have a good time when decorating your space.
image via bathroomerideas.blogspot.com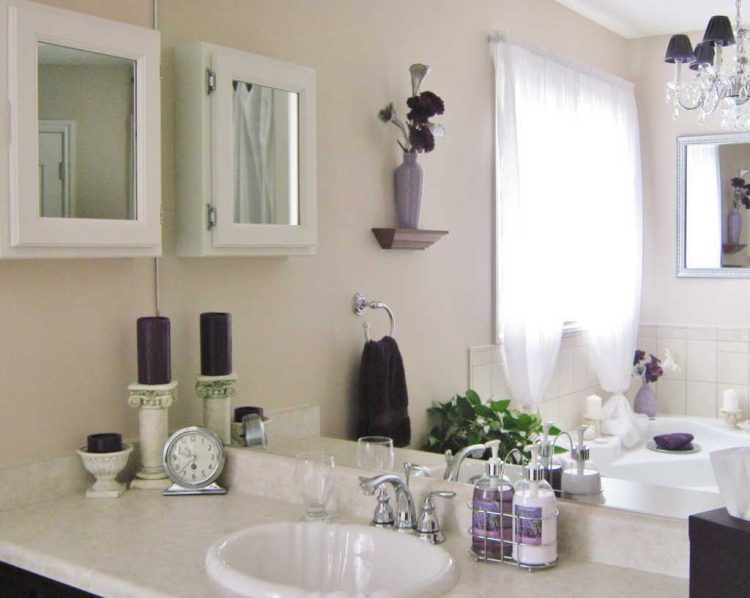 image via abathroomideas.info
image via https://www.pinterest.com/bamstore/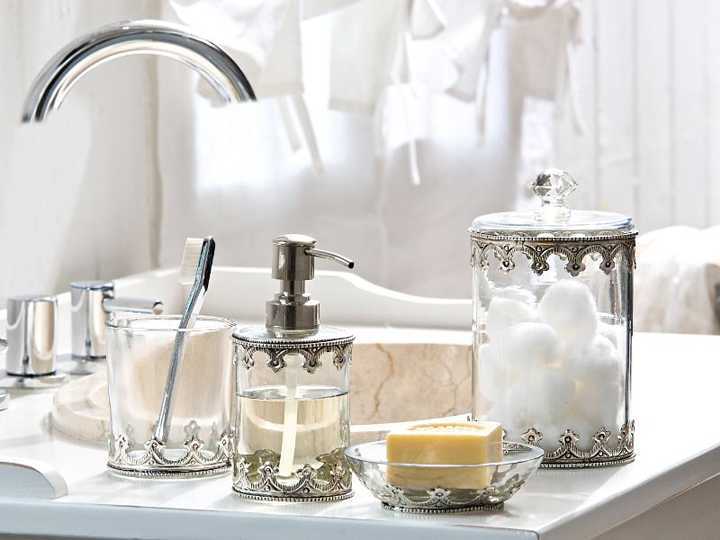 image via abathroomideas.info
image via interiorexteriordoors.com
image via homespike.org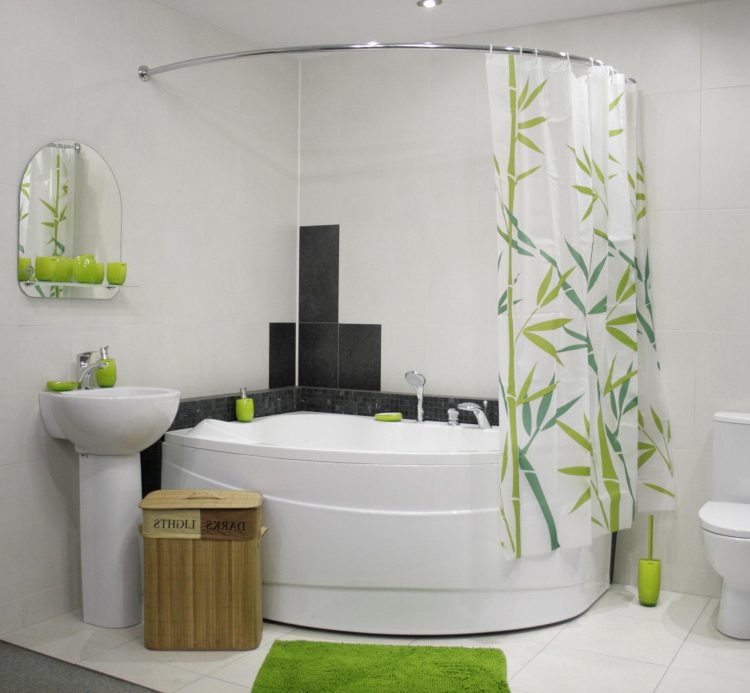 image via drawhome.com
image via www.frining.com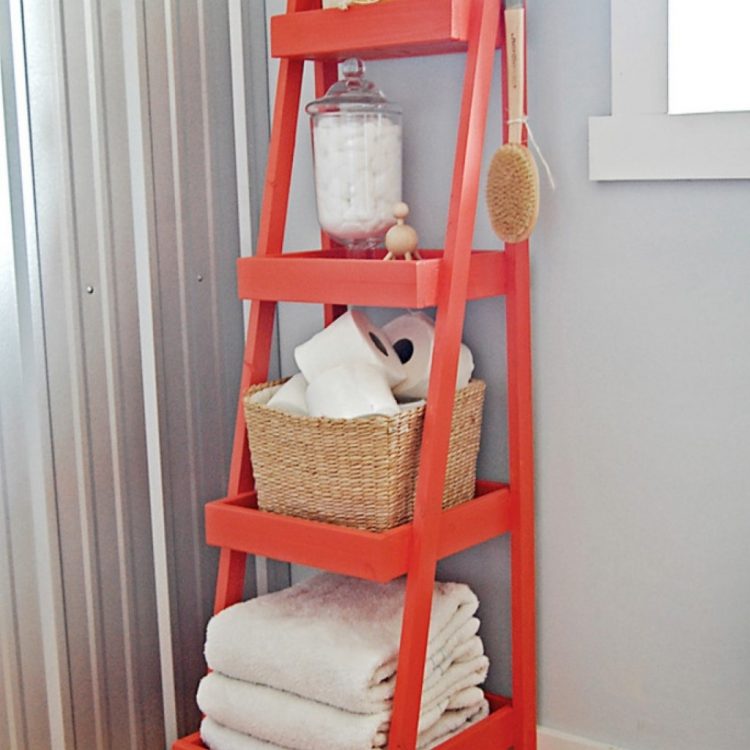 image via hub.wonderenergybar.com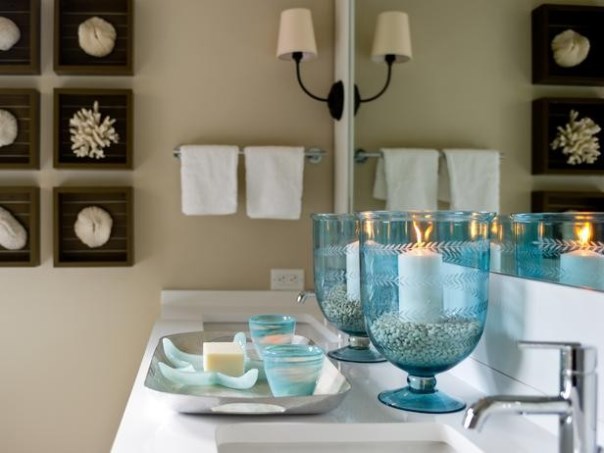 image via amatelarchitettura.org
image via www.interiorish.com
image via flashconf.com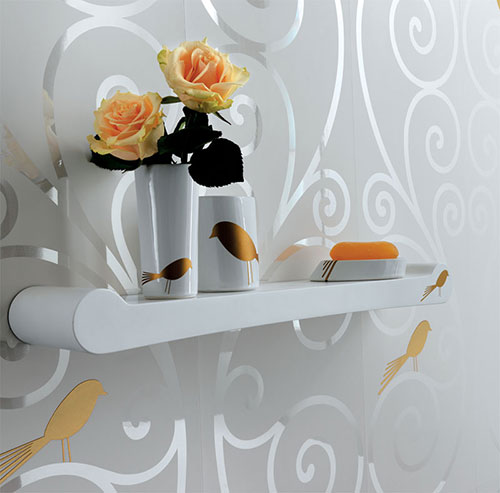 image via trendir.com
image via figleeg.com
image via memorabledecor.com
image via tribelle.co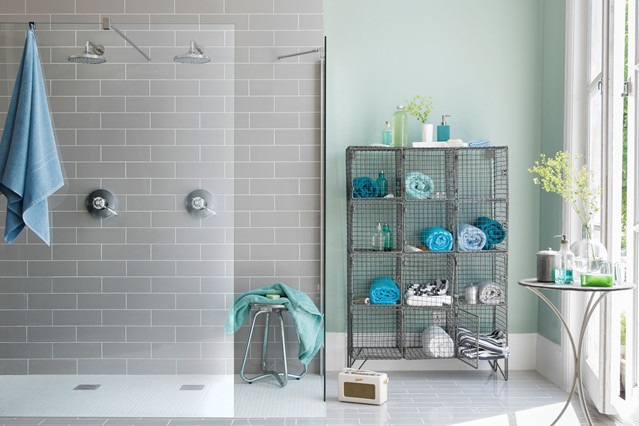 image via www.writespell.com
image via www.i-j-c.com
image via housedesignnewsworld.blogspot.com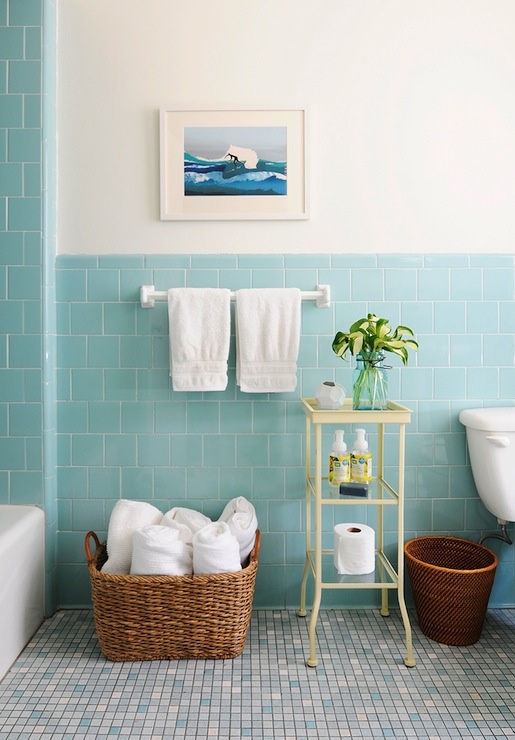 image via modalnikah.win
image via www.hellaslevitra.com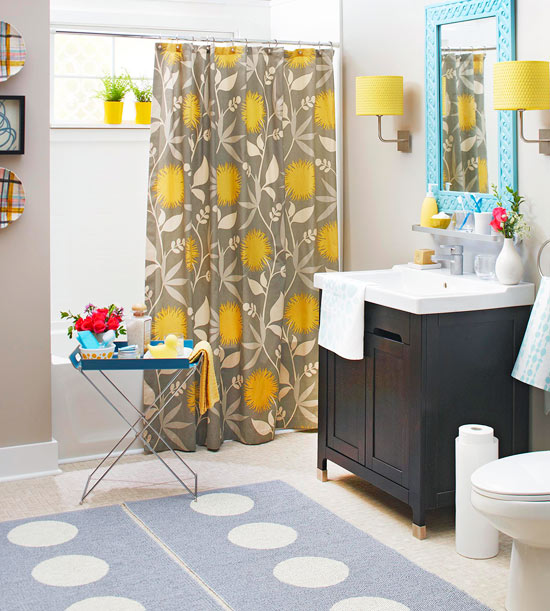 image via homedecorcatalogs.info
image via clamzee.com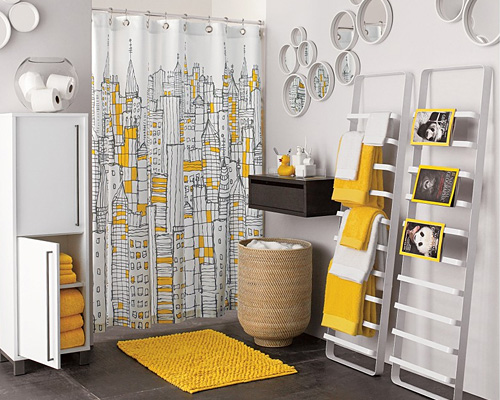 image via www.sobhezohoor.com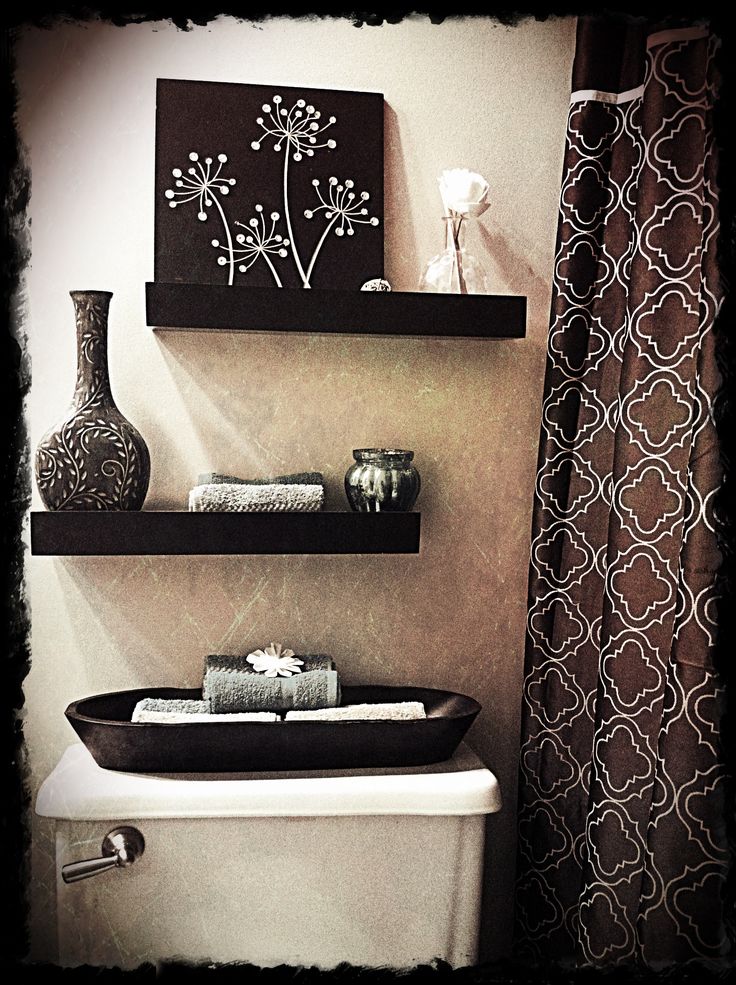 image via decor.966v.com
lead image via wilderland.co