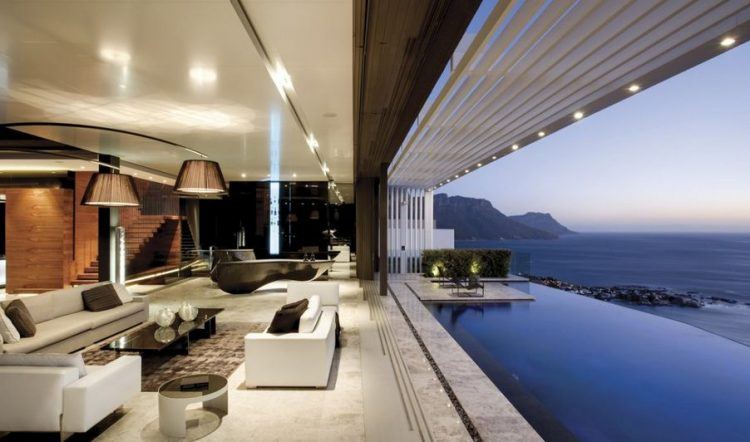 When designing a room, you will most likely have a mood or style in mind. If you are unsure about how to achieve the look without looking scattered or mismatched then you can consider a few pointers to keep you on track. One thing to keep in mind is to keep your colors and furnishing in the same color family. If you are using dark and light items, the look will most likely be sloppy. Depending on the style you will also want to be careful not to overdecorate. Sometimes less is more especially when designing a modern or ethnic specific room. Most of all are sure to have fun designing your new room.
Here are 10 room moods and the colors that define them:
1. The Cheerful Room
If you want a bright and cheerful room, you will want to incorporate bright, clean colors. One of the best colors to choose to achieve this effect is a light yellow. If light yellow is combined with white, it gives the effect of warmth and feels inviting and happy. This is because yellow is associated with feelings of happiness and give the sense of well-being. If the design of the room is crisp and flows well, it can make you feel welcome and happy.
Most people that use yellow to design are naturally cheerful people initially. If yellow is not your color, then you can try this technique with a light green or even a turquoise color. These colors also give off a calm and inspiring feeling. Avoid using too many bright colors as it will seem cluttered and too busy which defeats the idea of the design.
2. The Meditation Room
A meditation room should be very simple yet very comfortable. You will want to keep your colors neutral with a few splashes of color. Just be sure to not overdo the color. You will want to take the minimalist approach. Use earth tones and simple cool colors to achieve the effect of calm and relaxation. A nice ceramic vase with perhaps a few leafy twigs and greenery in a corner can bring a natural element into the design. Use warm colors on the walls as basic white is too harsh and needs to be softened some. Window treatments should be natural fabrics that flow and accentuate the softness of the room. Avoid bright colors when choosing your window treatment. Instead, use soft colors that are inviting and calming.
3. The Fun Room
If you are a fun person, then you will want to reflect your style without making the whole scheme look cluttered. Choose fun bright pieces when selecting your lighting. This is one of the best ways to add a pop of color and interest without spending a great deal of money. Find bright but simple window treatment using your favorite intense color. Be sure to not overdo the color choices. If you are using bright colored paint, then you want the rest of the room to blend but not compete for attention. If you are using a basic wall color and carpet or wood, then you can go wild with your accent pieces such as chairs and paintings. Bright abstract art is an effective way to set a fun mood when you tie in your room's accessories.
4. The Formal Room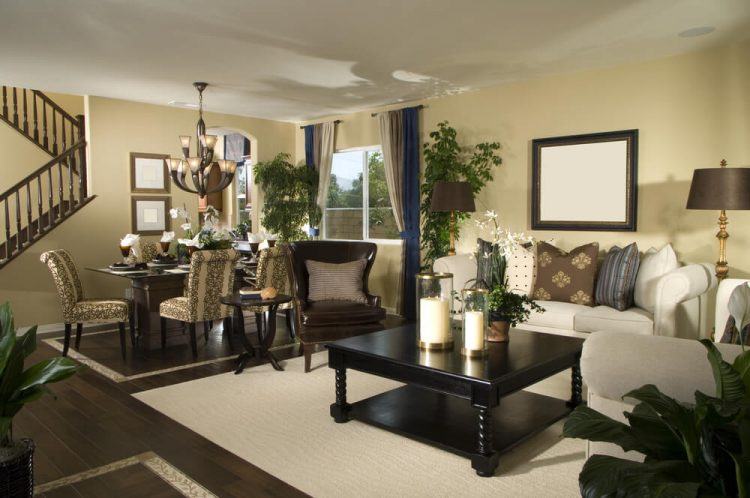 If you are looking to create a formal space whether it be a sitting room or a dining area, you will want to consider dark rich wood tones. Nothing creates the formal atmosphere better than a rich wood such as cherry or mahogany. In the past, these woods were the centerpiece of any traditional formal area. The same holds true today. Consider more ornate pieces that are sturdy and built to last for years. The same tone of wood or laminate floor will also tie your furniture pieces to the rest of the room. Consider a chandelier for your lighting. It makes an impact and adds class and elegance to the area. The light given from chandeliers is warm and draws the eyes up which makes the room seem larger. Pick light neutral colors for fabric furnishing and window treatments. Heavy drapes with defined shapes will work best.
5. Ultra Modern Room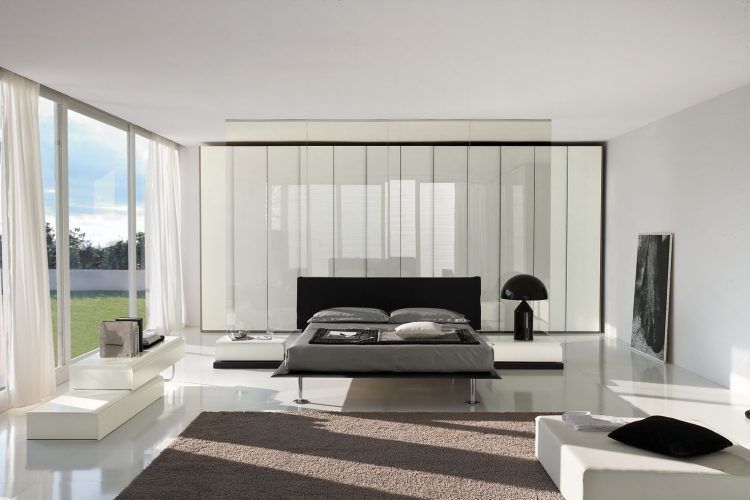 If you want to go ultra modern think chrome, black, and white. The most popular way to achieve an ultra-modern room is to use white and add accents of chrome or stainless steel. In some cases, if a room is well designed enough you can add black accents. Use simply lines and avoid ornate furnishing which will clash with this type of design. Using hardwood flooring or tile will help the room come together. Stick with simple shapes and only use splashes of color sparingly. A popular color to add sparingly is orange.
6. The Romantic Room
If you are trying to create a romantic style retreat or add a touch of romance to your bedroom, then you will want to stick with warm, soft colors. Good colors to work with include pink, lavender, beige, and green. Traditionally floral patterns would be used for any fabrics, but you could also incorporate soft solid colors. Make sure to avoid dark or overly bright colors. They will make the room less cohesive and will seem cluttered and unorganized which is the opposite of the effect you are trying to achieve. If you are using light colored furniture be sure you do not choose dark flooring. Stick with like colors when it comes to flooring and furnishing.
7. The Cozy Cabin Room
If you like, rustic charm and a country feel then this is a look that you will want to try. Be sure and incorporate like colored wood as much as possible. Avoid darker wood as it subtracts from the feel of the design. Medium colored woods like pine and oak will work nicely. For window and bedding, you will want to find a traditional country style print. These are easy to find at your local big box home store. The cabin retreat look is very popular right now, so there are tons of choices. A great way to create the feel instantly is to go with a wood burning stove. A large traditional area rug on a hardwood floor helps to make the room seem cozier.
8. The Carefree Beach Look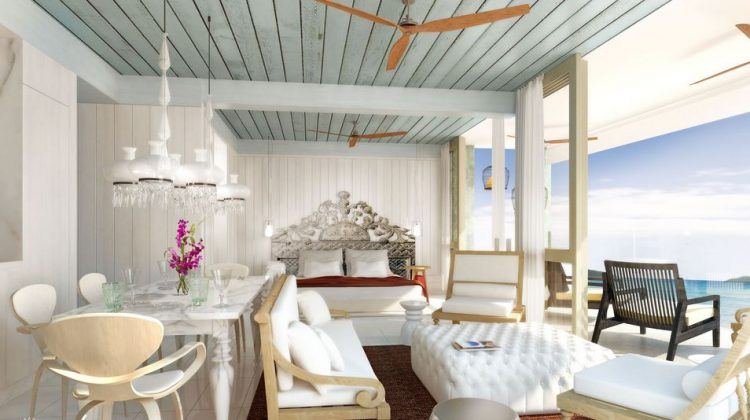 If you love the beach look, then try to go with light, airy colors such as light blue, seafoam green, sandy beige, and white. This look is all about fun and adding light to the area. Stick with light wood if you plan on using hardwood floors. For windows, sheers or white sailcloth will help bring the room together without seeming too heavy. Use rustic light color furniture and white is always a good choice for couches and other seating. Accent colors in the previously mentioned colors will keep things from seeming too stark. Add some fun beach or nautical themed wall hanging and knick knacks to give more of a cozy feeling.
9. The Intense Asian Look
For achieving the Asian look successfully, you need to eliminate carpet altogether. For the windows, you will want to have very minimal treatment. Sheers are the most cost efficient way to cover windows. Simplicity is part of Asian design. A few strategically placed ornate vases and some traditional paper lamps will add drama and style. Asian rooms also incorporate ornately carved wooden furniture pieces. Keep things simple and refrain from adding too many items to the room. Naturally, you will want to use a pallet of red, black, green, and gold.
10. The Country Charming Look
The country look has come a long way in the last decade. The country style used to mean quilts, flowered dishes, gingham prints, and plenty of do-dads on shelves. Times have changed, and the country look has managed to maintain its warmth but adds a bit of sophistication. For the country look, you will want to go with hardwood flooring and neutral colored formal drapes. The country looks required the use of porcelain sinks and tubs and plenty of stainless steel for appliances. Country style is found in lighter colors and uses a palette of white, cream, yellow, and little pops of blue and green. Large floral designs are also quite common. Naturally, using indigenous flowers will bring the look home.