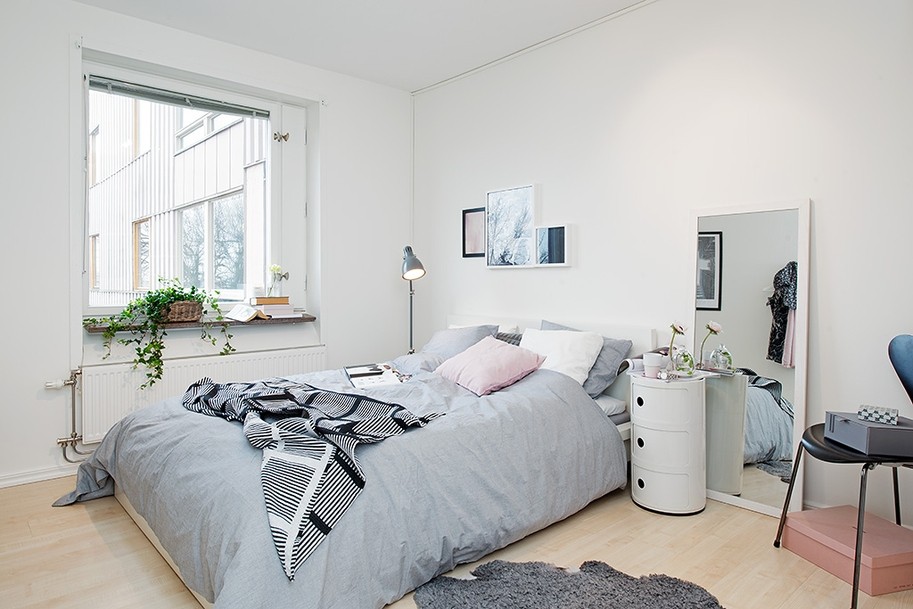 You would be surprised at what the right paint color can accomplish.  Not only can it make a house look like a home or any space something completely different than what it was, it can also accomplish geometric and physical dimension changes without actually changing them.  That's right.  The correct color can actually give off the illusion of space and can come in handy especially when you don't have a lot of space to begin with.
Luckily for small space dwellers, a well-chosen wall hue can also make a room feel much bigger than it is.  To help narrow down what colors you should be using real estate site Trulia sought out the advice of their huge network of design professionals.
According to Anne Miller of Miller House Interiors, a saturated hue can be completely appropriate for small spaces. "The key is to remember to balance out that color with softer neutrals so that the room is not overwhelming," she told Trulia.
Check out the infographic below to see all 14 must-know colors, and go to Trulia for more on why they were chosen.