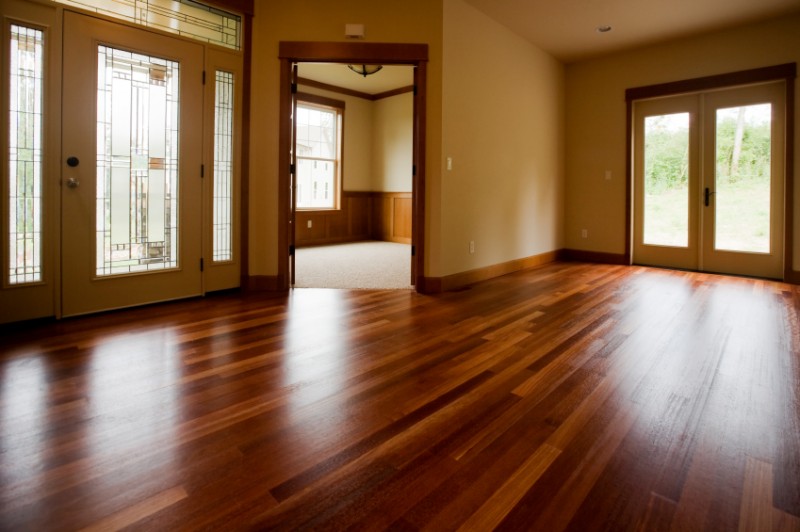 Recently the debate over laminate vs. hardwood flooring has become more and more popular. For years, hardwood was many people's first choice when it came to finding the perfect floor for their homes. After all, hardwood can be extremely beautiful, and has always represented a certain touch of class. However, these days, laminate is giving the ol' school hardwood a run for its money – and new home owners are now realizing that not only do they have options, but that each type of flooring comes with its on set of pros and cons. Depending on what you're looking for, you can have a pretty touch decision on your hands. But what makes choosing between the two so difficult? Here's a little information on the laminate vs. hardwood flooring debacle to help you decide which is best for you.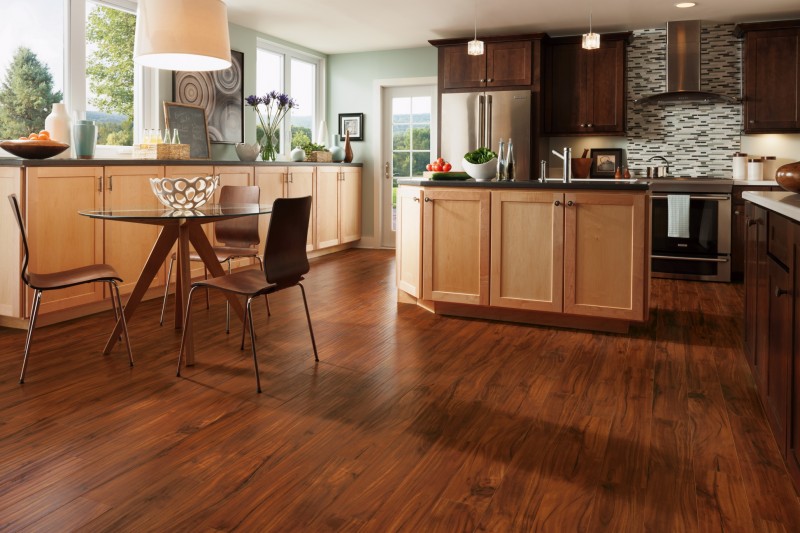 How Much Does It Cost?
No matter what, price is something that is usually on for forefront of everyone's mind. While nobody wants to spend a ton of money, everybody wants to get the most bang for their buck, and sometimes the price alone can help people make a decision.
Laminate flooring tends to be cheaper than hardwood. Made from composite wood that has been pressed together, laminate is man-made. On average, a square foot of laminate flooring can be bought and installed for less than 12 dollar. Plus, laminate flooring can be easy purchased from most home supply stores.
Hardwood has a reputation for being pretty expensive. Because hardwood flooring comes from trees, the price can vary depending on the type of wood that you would like to use. As a result, it's kind of rare that you hear about people actually buying hardwood floors. In fact, most people who have hardwood floors have the original flooring that came with the home.
How Well Will It Hold Up? 
Anytime you plan on spending money on something, you want to make sure that it's going to be able to survive the way you plan on using it. With that being said, no part of a house takes more abbess than the floors.
For the most part, Lamite flooring is pretty durable. It can typically withstand scratches, water, and any other normal usage that a floor needs to take. Laminate flooring is also easier to clean and requires less overall maintenance than its wooden counterpart. Plus, if you're a huge fan of natural light, you don't have to worry about the sun damaging your laminate flooring as most of it has been treated to withstand UV rays. However, the downside to this is that some laminate floor just doesn't look as good as real hardwood, and may not last as long.
Hardwood on the other hand, is a bit more delicate. Much more prone to scratches and scuffs, hardwood can also be severely damaged by moisture and water. One of the biggest downsides for hardwood in this area is also the fact that it can be worn down easily. If you live in a house with hardwood floors, you'll know  that after a while, it becomes easier to spot the areas that get the most traffic and the sun can cause the floors to fade.  But on the bright side, hardwood floor can be absolutely stunning when it is kept up properly.
How Can You Keep Your Floor In Top Shape?
No matter which type of flooring you decide to go with, it's important that you stay on top of the upkeep. Over time, everything needs to be repaired and tended to, including the floors, and each of these two has something to offer this category.
Laminate flooring may seem like it would be the easier to repair, but that simply isn't the case. Depending on how your floor is laid, you may not be able to repair small pieces, and if you are able to, the new pieces may not match the old.
Hardwood flooring on the other hand, can be easily repaired and replaced if need be. Sanding and refinishing allow the wood's natural beauty to shine for years, and with great care, hardwood floors can look new for a very long time.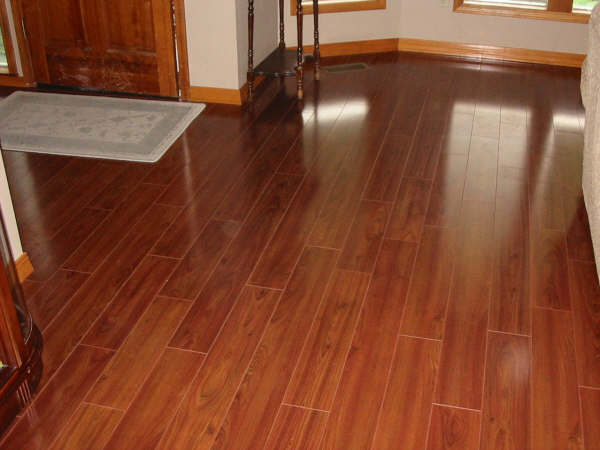 image via www.kbhardwoodfloors.com
And the end of the day, these home tips will certainly help to give you an idea of what each floor has to offer, but the choice you make ultimately depends on what you need and what you're looking for. The laminate vs. hardwood debate definitely has some good points one each side, and either choice can look great in your home. So with that being said, it's important to think about your lifestyle (do you have kids or pets?) and habits in order to decide which would be best route for your budget and your home!