If you happen to be in the market for a $1 million home in Arizona, you are in luck. Thanks to a significant imbalance between supply and demand in the luxury real estate market, you have plenty of options to choose from and not a lot of competition to deal with. Best of all, in almost all areas of the state, you will be able to get a truly amazing house. However, in smaller cities, your options are much more limited, so you may want to prepare yourself for potential renovations in the future.
Whether you plan to live in a big city, such as Phoenix or Tucson, or prefer somewhere more rural, such as Sedona, Tombstone, or Bullhead City, here is a quick look at what you can get with $1 million in Arizona.
Flagstaff
Situated over 5 acres of land in affluent Lockett Ranches, this 3,900 sq. ft. gorgeous home includes 4 bedrooms, 4 ½ bathrooms, and an additional 2,000 sq. ft. building that houses an office, workout room, den with fireplace, and ½ bath. Listed at $999,999, the home features tons of windows that allow residents to take in the San Francisco Peaks and has plenty of upgrades, such as a media room with built-ins, knotty Alder doors, Monogram appliances, walnut cabinets, huge rooms and walk-in closets, and much, much more.
Sedona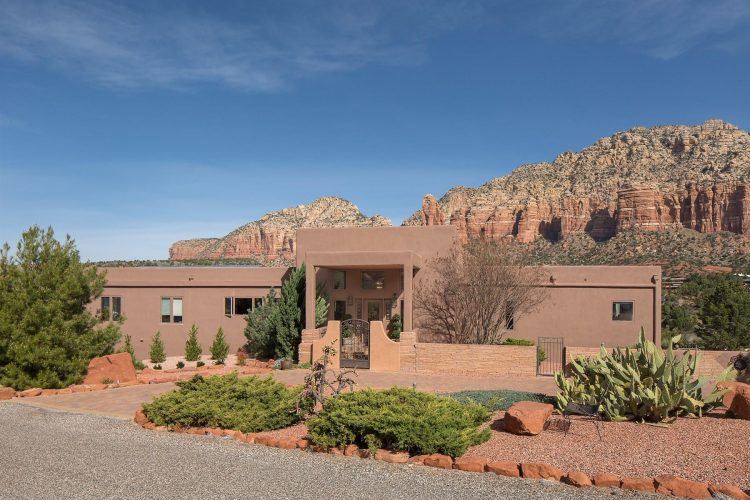 Priced at $998,000, this 3 bedroom, 4 ½ bathroom home has 6,000 sq. ft. of living space that includes enormous rooms, a chef's kitchen, and a lower level that not only includes an indoor pool with private dressing room, but offers plenty of space for a fully equipped rec/ media room. The custom home was designed with energy efficiency in mind, while also ensuring residents could fully enjoy their surroundings. Thanks to the huge windows and multiple decks, you get panoramic views of the national forest land and red rock views that surround the 2 acre plot of land.
Yuma
Listed at $862,500, this 3,926 sq. ft., 3-bedroom home consists of multiple buildings spread over 2 acres of land and is one of the most expensive on the Yuma market. Built using artisan and handcrafted materials imported from all over the world, it has been featured in Phoenix Home & Garden Magazine. While the interior is stunning, it's the outdoor space that makes this home really stand out. It features gorgeous landscaping, a pool, outdoor fireplace, and a huge courtyard that provides the ideal spot for entertaining others.
Scottsdale
Built on a little more than ½ acre of land, this 4,416 sq. ft. home has 5 bedrooms, 3 ½ bathrooms and features distressed walnut flooring, Turkish travertine, stone finishes, slab granite countertops, built-in shelving, soaring ceilings, and a 2-way fireplace. The backyard offers residents a large covered patio, pebble tec pool and spa with a water feature, and a large plot of grass where kids can play. On the market for exactly $1 million, this is the first home on the list where you can see your neighbors from your yard.
Phoenix
Located in a gated community where the homes are pretty close together, this 4-bedroom, 4 ½ bathroom home was custom built with a Tuscan style. It is priced at $1 million and includes 4,645 sq. ft. of luxury living space with a 4 car garage. The home has a gourmet kitchen, 3 fireplaces with 2 sub-zero refrigerators, huge bedrooms and closets, Jacuzzi tubs, and more. Outside, the courtyard has a water feature, while the patio has a gas fireplace and a grassy spot complete with fruit trees.
Tucson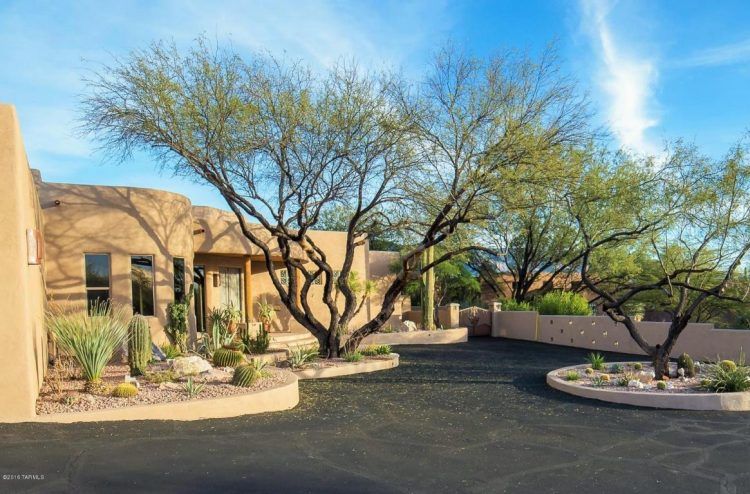 Priced at $1 million, this 5-bedroom home is situated on an acre of land. The home offers 5,282 sq. ft. with 2 full bathrooms and 3- ½ baths, as well as a gym, craft room, office suite, gourmet kitchen with upgraded appliances, cabinets, and countertops, and spa-like bathrooms with soaking tubs and double vanities. The backyard is almost indescribable, thanks to the gorgeous pool, hot tub, full kitchen, fireplace, terraced patios, and covered verandas.
Bullhead City
Located across the river from Nevada in The LA Valleys neighborhood, this 1,950 sq. ft. home has 3 bedrooms and 3 bathrooms, alongside a heated garage with ½ bath and tons of storage space. The house is listed for $799,999, making it the most expensive in Bullhead City. Inside, no attention to detail has been spared, which is evident by the Brazilian cherry floors, crown molding, vaulted ceilings, granite countertops, and upgraded cabinetry. However, outside is where the house really shines. Backing up to the Colorado River, the huge deck provides the perfect spot for checking out the picturesque views.
Page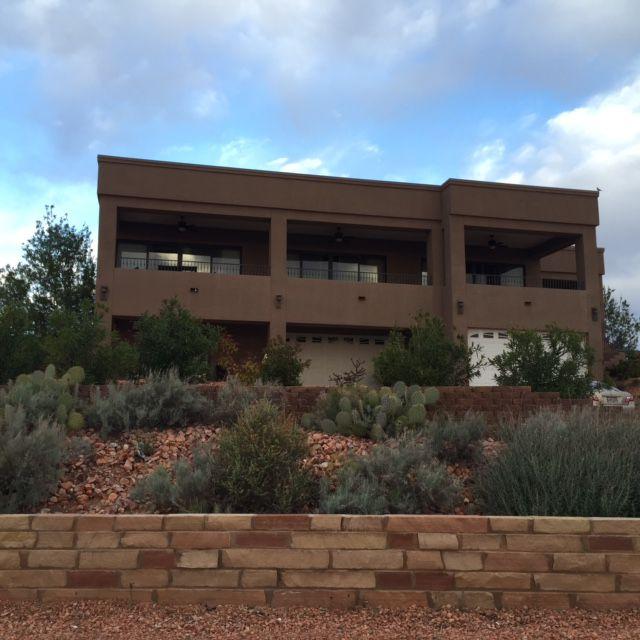 Listed for $848,000, this 5,122 sq. ft. home sits on a ½ acre of land that offers spectacular views of Lake Powell and includes 4 bedrooms and 3 bathrooms [9]. While the home is pretty and does provide plenty of living space, it is nowhere near as luxurious as those discussed above. Outside, the views are amazing, but the yard, which includes a putting green, is nothing special.
Alpine
Situated on a little over 8 acres of land, this 2,634 sq. ft. home has 4 bedrooms, as well as an additional 1,147 sq. ft. guest home with 2 bedrooms and a 2,400 sq. ft. helicopter hanger. Listed at $772,500, the property is nothing spectacular inside, but it is ideal for families who love to spend time outdoors. It's incredibly private, has elk trails that run throughout the property, a dog kennel surrounded by a chain link fence, a tree house, 2 zip lines, a kid's play area, and amazing views of the forests and mountains.
Tombstone
Listed at $649,000, this is the most expensive property in Tombstone, which is located in the lower right corner of the state. While it is far from luxurious, the property does come with 277 acres of land equipped with a 3-bedroom/ 2-bathroom home built in 1934, along with 5 guest cottages and 2 mobile homes. As an added bonus, it has a championship size tennis court, a cleared space that would be perfect for a rodeo arena, and it is within walking distance of downtown Tombstone.