Sedona is a city that can be found straddling the line between Coconino and Yavapai counties in the state of Arizona. In main, it is famous for its rock formations, which combine with a number of other attractions to make it a popular tourist destination in spite of its small population. Something that you might be interested in if you are not sure where you want to go for your summer vacation.
Here are 10 fun things to do in Sedona, AZ
Cathedral Rock
Cathedral Rock is one of the most famous rock formations that can be found close to Sedona. As a result, visitors to the region can either hike around it or hike onto it, which is important because the view of the surroundings from the top is nothing short of breathtaking. This is particularly true because Oak Creek flows past the front of Cathedral Rock, thus completing the picturesque scene.
Red Rock Scenic Byway
The Red Rock Scenic Byway is an excellent choice for those who are uninterested in taking one of the hiking trails that can be found throughout the region but are still interested in seeing some of its sights because it lets them take a scenic drive along a beautiful stretch of the countryside. With that said, interested individuals should take note that the byway has more than its fair share of twists and turns, meaning that they need to be careful even if driving conditions are good.
Bell Rock
Bell Rock is another excellent example of the rock formations that can be found throughout the region. The trail starts at the bottom but proceeds to the top, meaning that there is no shortage of spectacular sights while visitors continue to head on. Better still, there are a number of places on the trail that are suitable for short stops, meaning that people can hike at their own pace.
Oak Creek Canyon
It is far from being the Grand Canyon, but Oak Creek Canyon is well worth seeing in its own right, particularly since the landscape is so foreign to most Americans. With that said, it is important to note that the plunging heights of the canyon are a popular tourist attraction for visitors, meaning that interested individuals should head there as soon as possible in the morning if they want to beat the rush.
Chapel of the Holy Cross
Built in the 1950s, the Chapel of the Holy Cross is one of Sedona's premier cultural landmarks. In part, this could be because of its unmistakable exterior, which boasts an enormous cross holding together a stained glass window that overlooks the Verde Valley, thus making it possible for its visitors to gaze out upon the landscape as though an unfurled map. However, some people also like the place because of its peaceful atmosphere, making it a chance to rest in peaceful contemplation.
Palatki Heritage Site
The local rock formations were once home to the Hopi tribe, meaning that they are also home to numerous cliff dwellings that tell interested individuals a little something about how the Native Americans of the region lived in the 12th and 13th centuries. As a result, choosing the right tour guide for the Palatki Heritage Site can result in the chance to see pictographs as well as signs of their former presence, while also learning from an enthusiastic and informative individual.
Tlaquepaque Arts and Crafts Village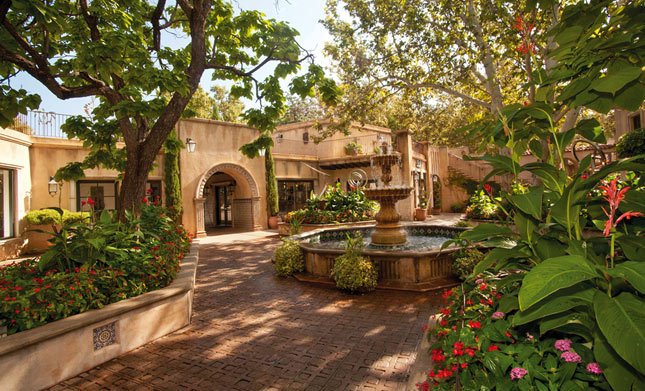 If you are interested in New Age shops as well as other amenities catering to visitors, you should check out the Tlaquepaque Arts and Crafts Village. Whether you are interested in seeing what the local artists have come up with when it comes to art, music, and handmade jewelry or seeing what the local restaurants are serving up, you are sure to be able to find it within its boundaries. Better still, the village's architecture, cobblestone streets and mosaic fountains create a charming setting that is worth taking a look just on its own.
Verde Valley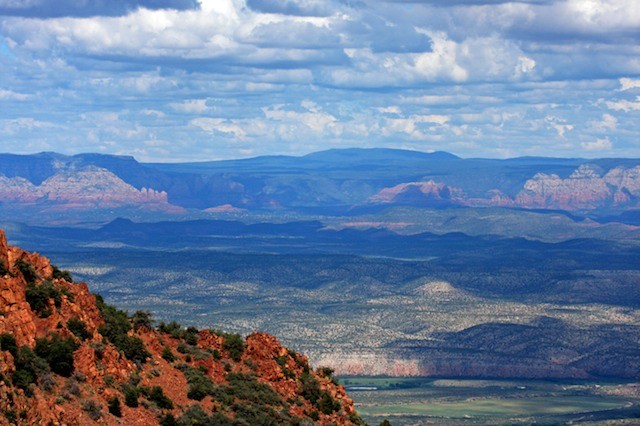 Grapes need both water and a relatively dry climate if they are thrive. Curiously, the Verde Valley has both, so it should come as no surprise to learn that it has a wine-making region as well. If you are interested in sampling the unique flavors of the local wines, you should consider taking the Verde Valley Wine Trail, which will take you to four of the region's most popular wine-makers as well as five wine cellars for your tasting pleasure. While you are on your journey, you can even use it as a chance to take in the sights, which are unlike anything else that can be found in the region.
Spas
Sedona is home to numerous spas meant to assist its visitors with their rest and relaxation. Most of these spas offer the usual scrubs and massages that can be found in any spa throughout the country. However, it is interesting to note that some of Sedona's spas draw inspiration from the city's reputation for spirituality, meaning that they offer more unusual services such as gemstone massages that are meant to restore their recipients' spiritual balance. Whether you believe in such things or not, you might find these to be interesting experiences.
Slide Rock State Park
Slide Rock State Park is based on a land situated on a creek bed that was once used for growing apple trees. Now, the rock formations by the creek bed have transformed it into a natural waterslide, while the homestead remains available for those who are interested in a little exploration. Some people have even been known to engage in some cliff jumping while they are at the park, though it is something limited to the courageous as well as those who have checked to make sure that they know what they are doing. Summed up, Slide Rock State Park is a great place to spend a hot summer day because of its ready access to water, which is a relative rarity.
Further Considerations
Of course, there are more fun things that can be found in Sedona than the ten that have been listed here, meaning that there is plenty to do. So much so that you might actually have to come back again and again to this city to see all of what it has to offer you.