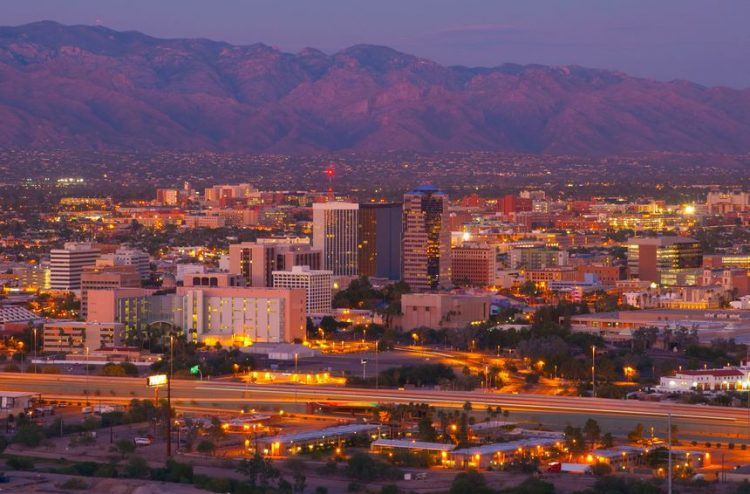 Tuscon, Arizona is a place where eclectic folks have always resided. It's a mix of culture from new age faith healers to active retirees who enjoy the hot weather and relaxed lifestyle. Tuscon sports the largest growth of Saguaro cactus and has been called a "mecca of the arts" by The Wall Street Journal. Tucson has a diverse population with strong Native American and Spanish influences. With the arrival of so many retirees and tourists, there is an even wider range of personalities inhabiting the town.
Due to so many days of sunshine in this thriving metropolis, residents have avid interests in golfing, spa treatments and football on their minds. They also love to buy and sell; whether it's from a megastore or from a little roadside stand. With all of that buying, selling, and trading going on in the blazing heat it's natural that the people of Tuscon will look to Craigslist to post some interesting e-commerce ads.
Here are some of the craziest ads derived from past and present postings on wild and wonderful Craigslist Tucson.
Scary Seat
This bizarre ad titled, Death Chair, is a 2014 offering from The Best of Craigslist, http://www.craigslist.org/about/best/tus/4377558428.html. The text begins with "This is the sickest chair in the world!" and the reader is bound to believe the author's claim when they read the rest of the description. He or she goes on to say that "When dragged behind an ATV, truck, snowmobile, boat, or just freestyle down a steep grade, it is guaranteed to maim, mangle, mutilate, and potentially dismember the rider." One suggestion for use of the chair is to film your friend using it and post the resulting mayhem on YouTube. What does the seller want in exchange for this gem? He only asks that "While you are at Walgreens getting your tetanus shot, just pick up me a 12 pack of ice-cold Bud Light."
Retro Classic Nuker
If you've had your heart set on a circa 1970s microwave, you may be too late to snatch up this item listed on the Best of Craigslist, in 2008, Museum Quality Microwave. According to the poster, the features of this appliance include a turn knob instead of push buttons and that the "Timer sticks on 30 seconds and justs keeps on cookin'…. great for burning popcorn. The neighbors will think you have a meth lab or something!" Best thing is that the item was offered for free, and according to the poster, "Maybe you are just crazy and have to have this!" – http://www.craigslist.org/about/best/tus/575172026.html
Swarm to Go?
If you've been looking for free bees, this poster had a whole hive up for grabs on Craigslist Tuscon, Take my bees, Please, http://www.craigslist.org/about/best/tus/556386972.html. This freebie bee giver writes in the ad that "They don't seem aggressive, they leave the 4 yr old child and the dog alone, and they are just filling the roof with honey (I assume) when they could be making honey for you." The poster admits to having "no bee knowledge, but am very willing to help if needed."
Win/Win Situation?
This apartment for rent ad is titled, POKEMON WAS SPOTTED IN AREA https://tucson.craigslist.org/apa/5684235611.html. The reader can assume that the landlord is a Pokemon enthusiast; however, he or she does not state anything in the body of the text about the popular fictional idol, or the game itself. The place is described in rather ordinary detail but the last sentence notes that "YOU WIN EITHER WAY," without describing the ways your could win or the prize.
Bullpigadillo
No Crazy Craigslist Tuscon list would be complete without wacky local artwork. This piece made by a local unnamed artist is a sculpture offered for only ten dollars, UNIQUE Natural Pottery: Art Pig/Bull/Armadillo Figurine, https://tucson.craigslist.org/clt/5711738937.html. You have to hand it to the artist, as the photo of the object shows that the creator melded the best of these three creatures into one crazy yet gorgeous animal.
Got Ghosts?

The title of this ad asks an important question, "Do you have a Haunted House?", https://tucson.craigslist.org/hss/5678263282.html. If so, just call John, as he claims to have the "Power & Authority to cast out Evil Spirits". He says that the supernatural house clearing "Its all done by God's Holy Spirit", yet you need to call John for service.
Don't Pokemon and Drive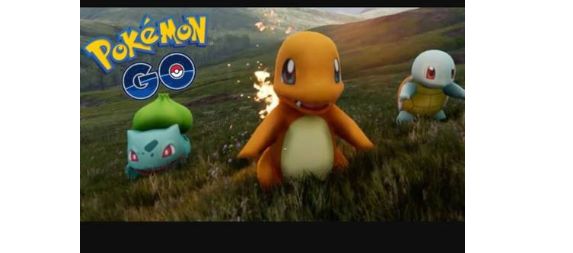 This chauffeur says i ll help you catch pokemon, https://tucson.craigslist.org/trv/5683535693.html. He or she is very soft spoken, considering the all lower case lettering of the headline. The Uber driver says that there are "no worries about who I am or if you'll be safe with a strange person we both will use uber/lyft for your safety. With the number of accidents due to gamers engaging in risky behavior, perhaps this ad isn't so crazy after all.
Fossil Find
For just $1 you can own a fossil collection or just one piece. The ad, FOSSILS!! lots of fossils for sale – $1, https://tucson.craigslist.org/clt/5681041437.html does not specify if each piece costs a dollar; however the collection does include an impressive number of shark teeth and embedded shells.
Telling It Like It Is
Most postings use superlative descriptions to pique the reader's curiosity about an item. This ad headline says flat out, She's Ugly, https://tucson.craigslist.org/search/hhh?query=ugly. The body of the ad continues to describe the house as a "she" and claims that the right investor can "make her pretty again."
Anticlimatic Adventure
This ad featured on The Best of Craiglist, exclaims that Someone Didn't Steal My Bike! http://www.craigslist.org/about/best/tus/1343713640.html. The craziest part was that this ad was posted under the "Bicycle" heading, yet tells the adventure of a person who left their bike to go exploring backstage at the Rialto. His favorite performers were on stage, so "Holy God, i took a ride on the Mothership!" He is grateful to the person who propped his bike up against the dumpsters by adding, !! I LOVE YOU TUCSON!! THANKS TO THE BIKE UN-STEALER! YAY!!!!!!!!.