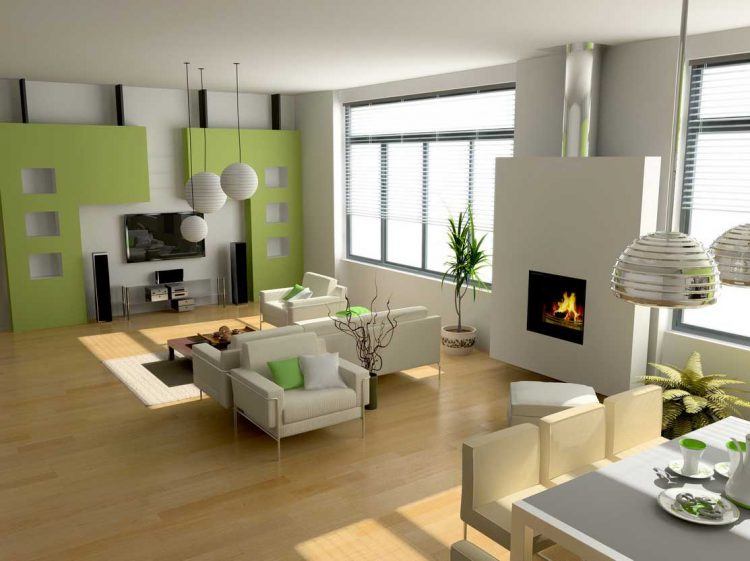 If you're like most people, thinking of ways to spruce up your living room probably results in lots of overwhelming ideas. Sometimes it can be difficult to wrap your head around all of your thoughts and you may find that there are so many possibilities that it's hard to settle on just one. After all, living rooms are one of the most used rooms in any home, and it's important that they have a design to reflect that. Nobody wants to walk into a living room that looks like it's just been thrown together with absolutely no regard for design or style. From color, to furniture, to accessories, there are countless living room ideas that may work in your home. Whether you enjoy hosting guests in your living room, or simply use the space as an area to hang out and relax, you want to make sure that your room looks its best. The following living room ideas will help you see some of the latest design tips that can help take your space from drab to fab in almost no time.
25 Living Room Ideas with Mirrored Furniture
I know, the idea of mirrored living room furniture probably seems a little tacky and outdated. When it comes to big metallic tables and cabinets, the thought alone can be intimidating. However, the good news is that mirrored furniture can actually be very sleek and stylish and can help give your living room a unique look while also keeping it cool and classy. If you're unsure of whether or not mirrored furniture will work in your living room, you may want to consider the following pros and cons.
Pros:
Versatile – if you're the kind of person that can't seem to settle on just one idea when it comes to how you want your living room to look, you'll be pleased to know that mirrored furniture is very versatile. According to one source, mirrored furniture "really saves money when you plan home remodeling or redecoration. It is because there is no need to remove the furniture. They still can be used in your new home decor.
Brightens the room – light is something that many people take into consideration when it comes to living room ideas. While natural light is usually the favorite, some rooms simply don't have a lot of window space which means that people have to get light from other sources. Due to its reflective surfaces, mirrored furniture can help brighten up your living room. It's no secret that brighter rooms tend to be happier and more welcoming, so this is something you'll definitely want to take into consideration.
Make space feel larger – It's no secret that mirrors make spaces feel larger. The same goes for mirrored furniture. If you've got a small space, the addition or mirrored furniture will help your living room look and feel a little bigger.
Cons:
Expensive – If your living room ideas don't consist of spending a lot of money, then mirrored furniture may not be the way to go. These pieces usually tend to be pretty expensive, and according to one blogger, "You can acquire mirrored furniture ranging from a couple of 100 us dollars to a couple of 1, 000 us dollars." Although there are always ways to find nice items for less, you'll probably find that you have to do a good amount of digging to find a great deal.
Easy to damage – Although the glass used in mirrored furniture tends to be pretty durable – it's still glass. For households with children or pets, this can present somewhat of an issue because mirrored furniture is easier to damage than items made from other materials. If you already know that your family is prone to bumping into things, you may want to be extra careful.
Requires lots of cleaning – Let's be honest, when most people are thinking of cool and trendy living room ideas, having to do additional cleaning usually never makes the list. Sure, everyone likes to have a clean space, but constantly cleaning isn't exactly anyone's idea of a good time. Unfortunately, mirrored furniture will likely require a bit of extra cleaning due to its glass exterior. As you can probably already guess, the material is extremely prone to finger prints and to keep the furniture looking its best you'll have to spend some extra time cleaning and polishing the surfaces.
image via qilinxuankitchen.com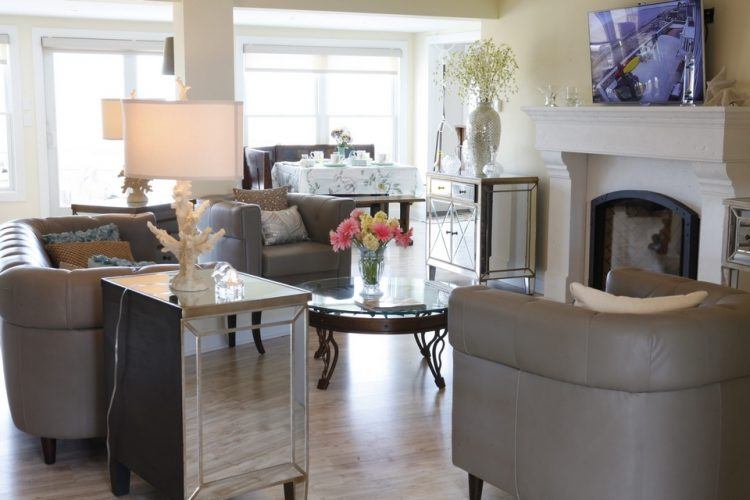 image via www.buffalonews.com
image via nkuaf.com
image via houzz.com
image via www.avso.org
image via drawhome.com
image via tubwoo.com
image via nasosprom.com
image via www.idoorhandle.com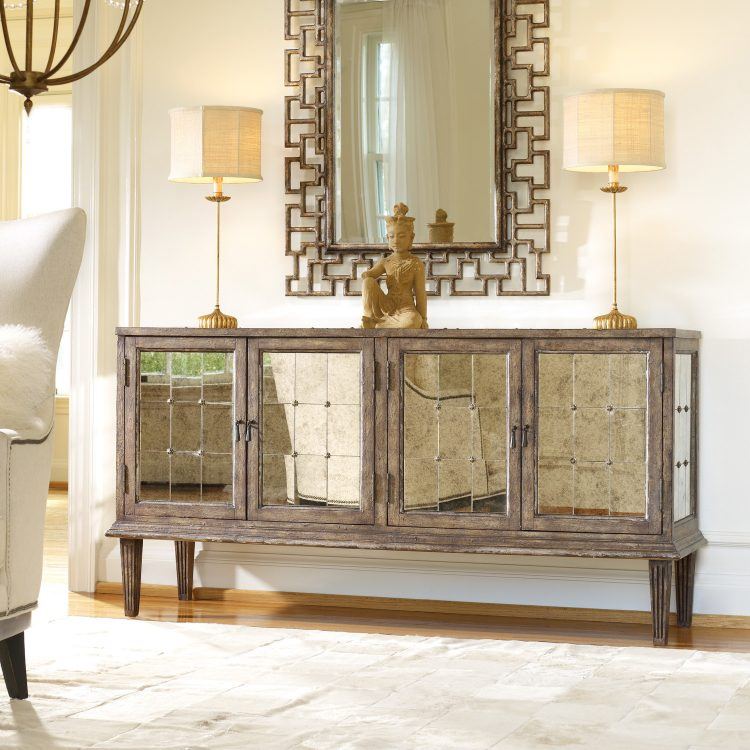 image via fashionretailnews.com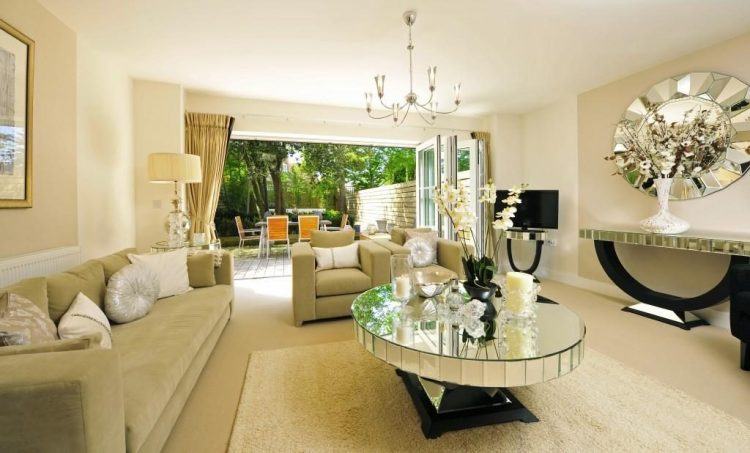 image via jobsbidder.com
image via www.minimalisti.com
image via jableh.com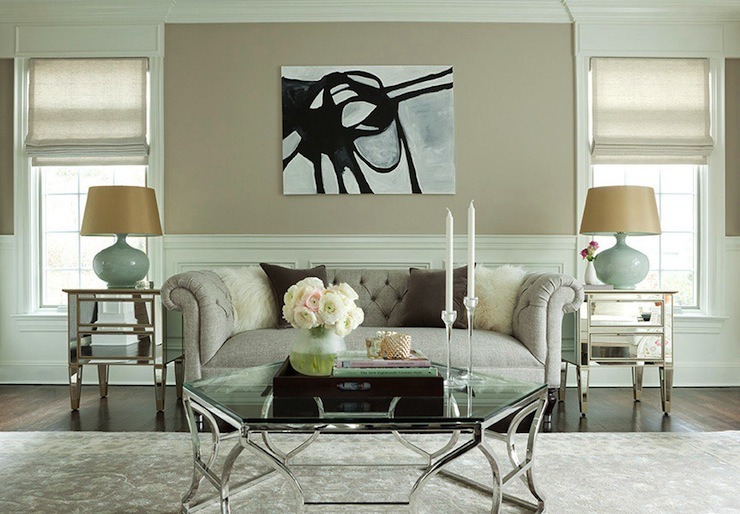 image via decorpad.com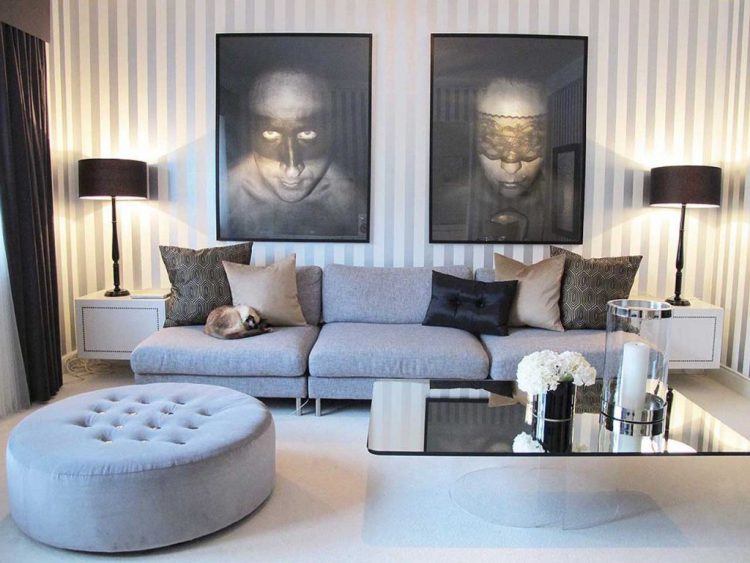 image via www.palasdesign.com
image via dylangallery.com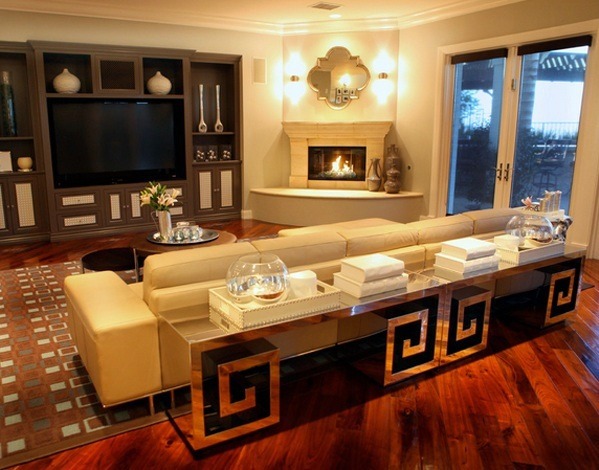 image via livingandkitchen.com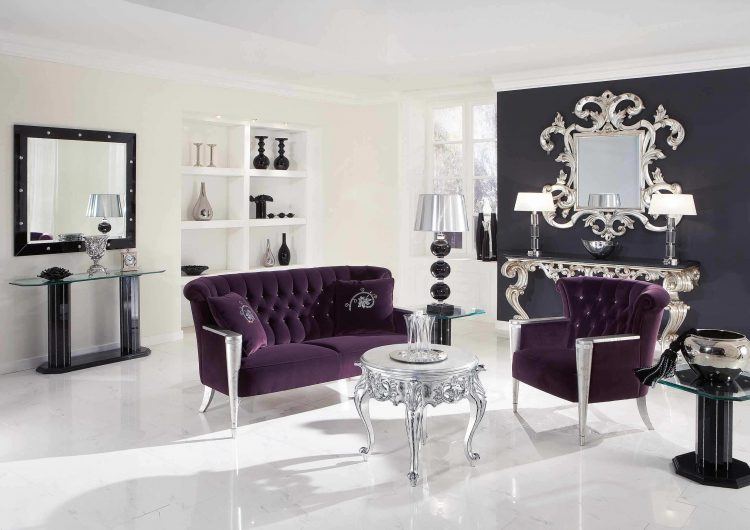 image via www.undolock.com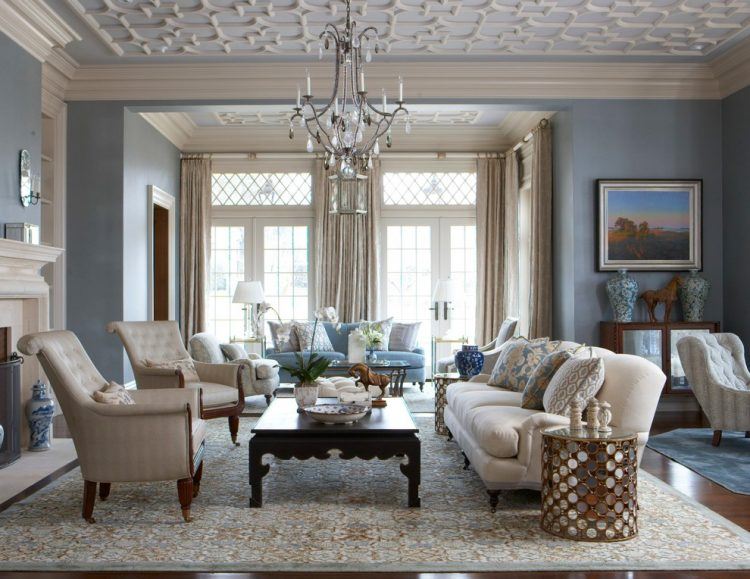 image via livindeasjournal.com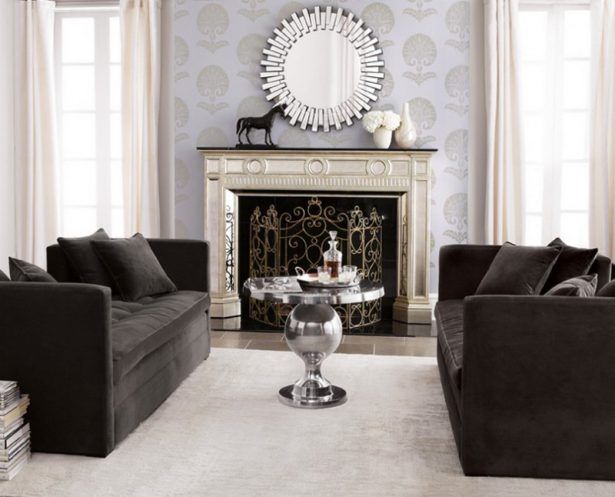 image via interiordesignfuture.com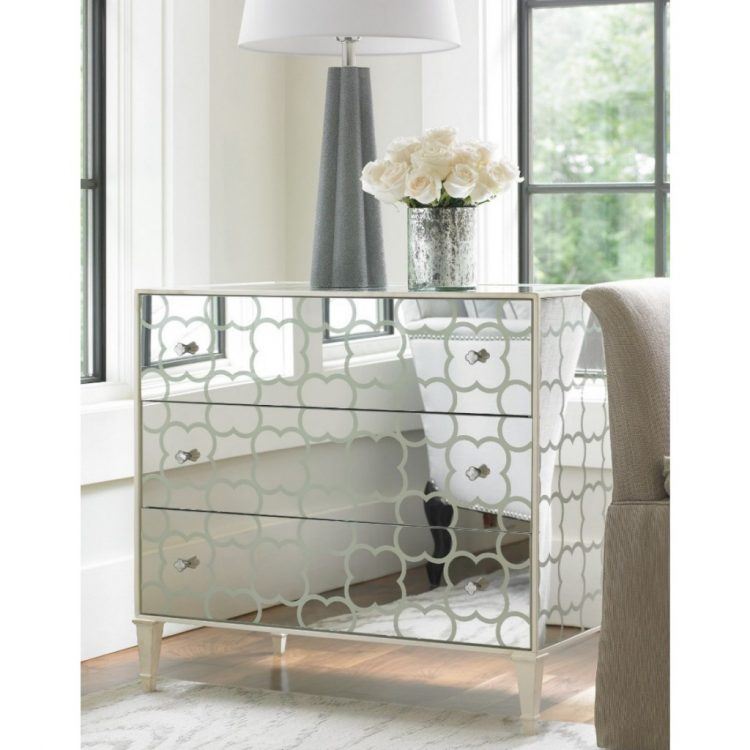 image via www.victory-eu.org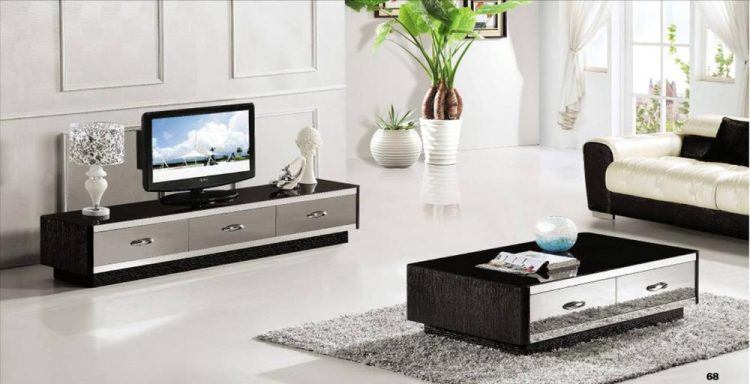 image via www.aliexpress.com
image via waplag.net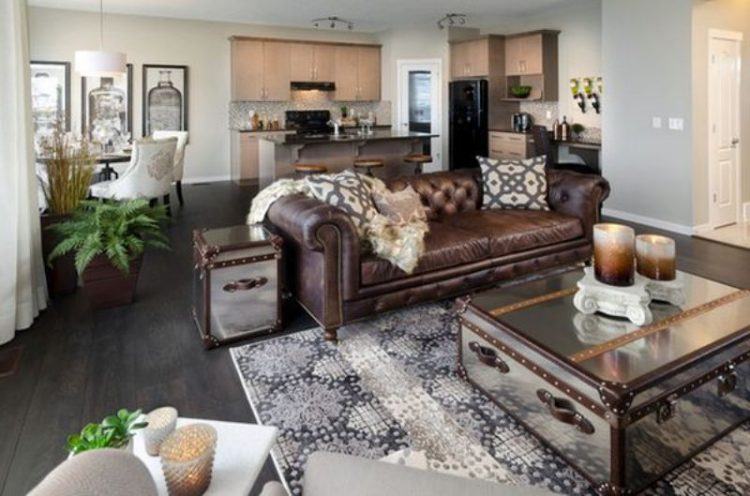 image via pmr.name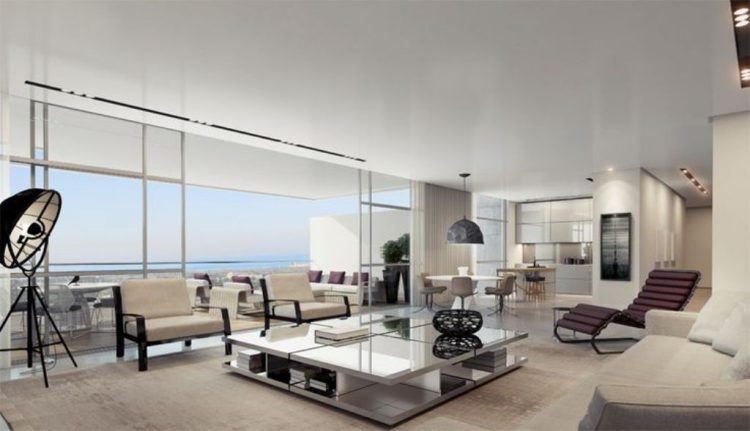 image via jhomedesign.com
25 Colorful Living Room Ideas
Lots of people love color, but lots of people are also scared to over do it. We've all seen tacky color combinations, and none of us want to be that person. But, when it comes to your living room, adding color can be a great idea and it's time to start embracing it. The right color combination can make your living room feel extra inviting and also provide a more fun atmosphere. However, before adding color to your living room — whether it be furniture, paint, or wall paper — take a look at the following tips.
60-30-10 Rule – When you decide to bring some color in your space, design experts from HGTV say you should use the 60-30-10 rule, which means: 60% of a dominant color, 30% of a secondary color, and 10% of an accent color.
Come up with a color scheme – As with anything else, you want to have a game plan. Coming up with a color scheme will help you give yourself an idea of what you want your living room to look like and will help you avoid accidentally using colors that don't go together. Utilizing a color wheel to help decide on colors can be a great tool. Another great way to come up with the perfect color scheme is to pull from patterns that are already present in the space.
Try before you buy –  We all know what it's like to get an idea in your head and feel like you want to run with it immediately. However, adding color to your living room is a big decision and it's one that you should feel completely confident with before you decide to jump the gun. With that being said, it's important that you're absolutely sure that the colors you've thought up look as good in your space as they do in your head. Something you may want to consider doing is taking a trip to a local fabric or paint store and ask for samples of the color(s) you plan to use. This way you can get used to seeing the color in your space and decide whether or not it's actually going to work.
Pick a color that you can live with – If you're going to paint your living room, picking a color that you can live with for a long time is essential. Sure, there are fads, and colors that you may like at the moment, but remember that this is a decision that you're going to have to deal with for a while, so picking a color that won't easily go out of a style is important.
image via houzz.com
image via www.thenakeddecorator.com
image via narcadia.com
image via room.kenandal.com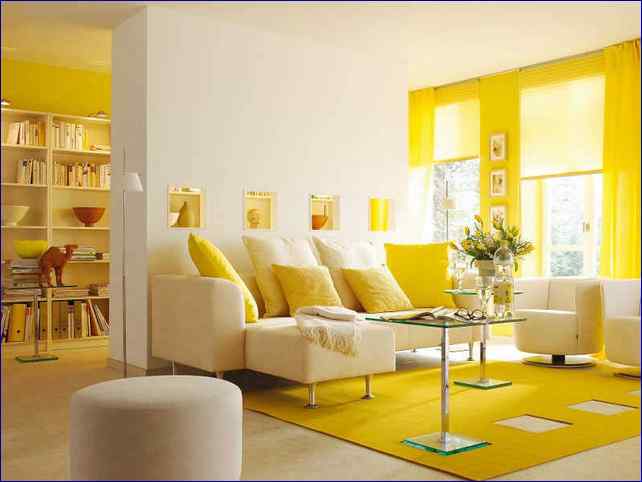 image via www.americorpscontest.org
image via www.trendir.com
image via www.francesandian.com
image via www.rowcdesign.com
image via jeleba.com
image via www.decoist.com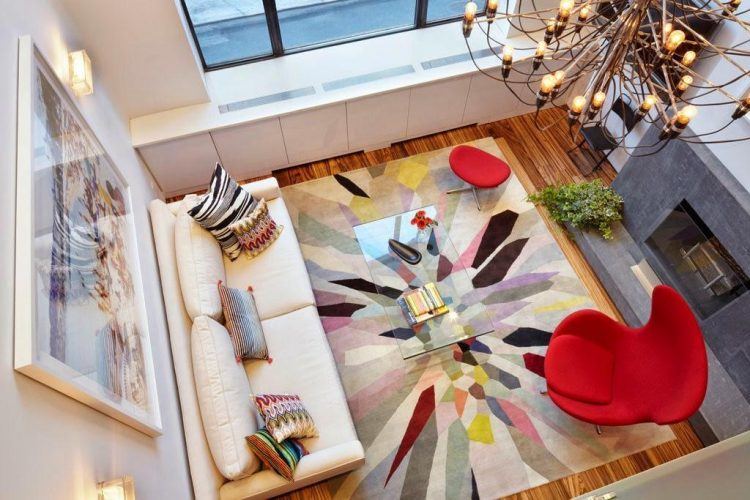 image via drawhome.com
image via bestdsgn.com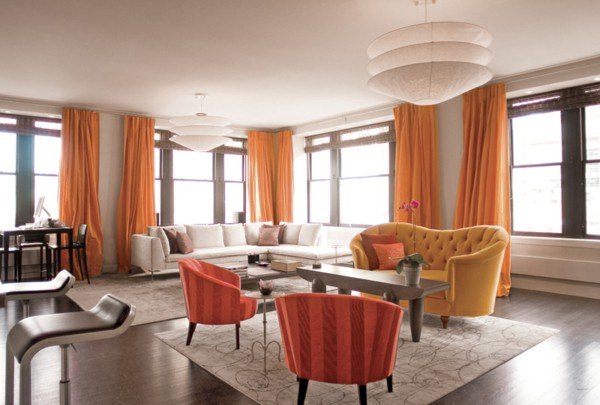 image via www.freshdesignpedia.com
image via www.palasdesign.com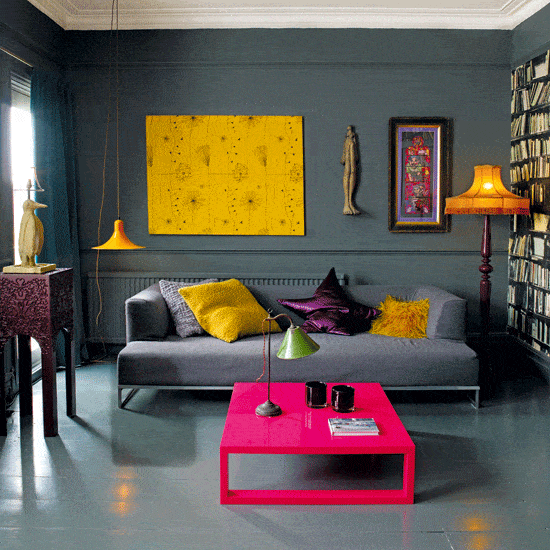 image via www.kellyhanneman.com
image via decor.viralcreek.com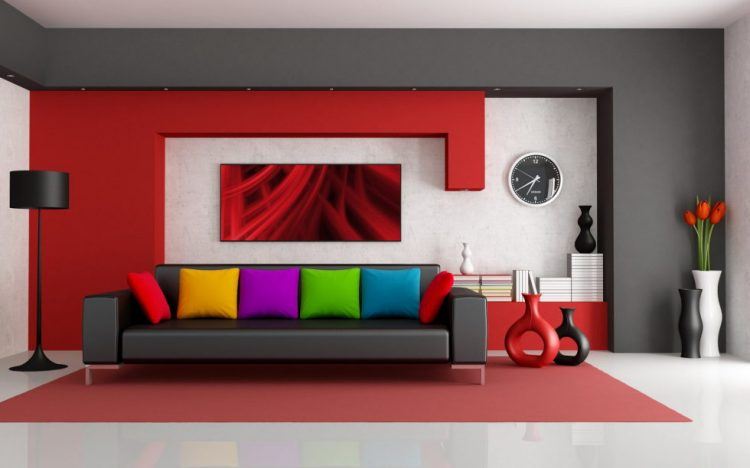 image via bestdesignideas.com
image via decorist.com
image via www.livingandkitchen.com
image via www.cybball.com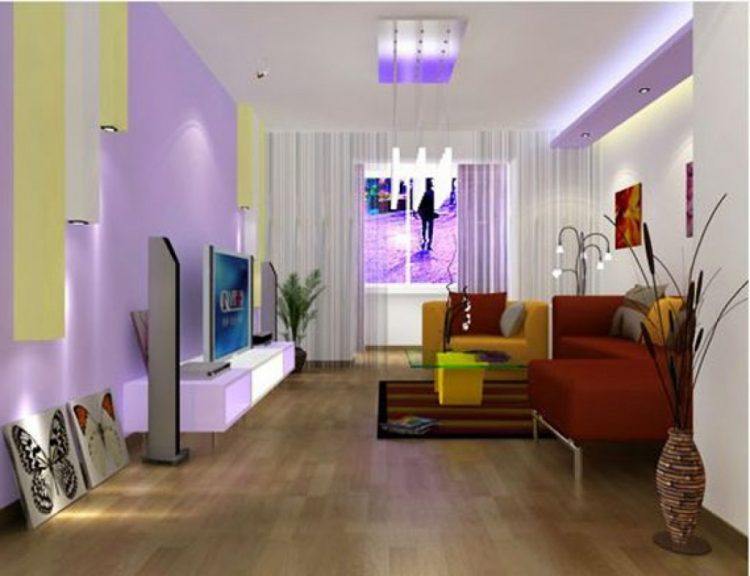 image via lightingdecorate.us
image via 4decorideas.com
image via www.beeyoutifullife.com
image via bybrv.com
image via electhouse.com
25 Small Living Room Ideas
If there's one thing most people wish they had more of, it's space. Not having a lot of space can really put a damper on your living room ideas. Unfortunately, however, in many cases, actually adding more space isn't really an option, and people simply have to learn to work with that they have. On the bright side, having a small living room doesn't mean that you can't have the look that you want. With the right amount of creativity, you can make your small living room feel big, bold, and beautiful. There are lots of ways to get the most out of a small living room, and the following tips will help you see some of the many possibilities.
Mirrors and wallpaper – One of the worst things about a small living room is that it can eventually start to feel like the walls are closing in on you. For that reason, it's important to make sure that the walls themselves look their best. One of the best ways to get the most out of your walls, especially in a small space, is to make great use of things like wallpaper and mirrors. According to Houzz, "Create a focal point, boost light and add depth all at once by papering a wall and hanging a mirror on top. If you can position the mirror across from a window, all the better — the mirror will reflect the view outside, giving the impression of an extra window."
Furniture with storage space – One of the quickest ways to make your small living room feel even smaller is to have a bunch of stuff lying around. For that reason, furniture with storage space is perfect for smaller living rooms as it provides a way for you to declutter the room while still keeping all of the necessary items within arm's reach. From coffee tables, to cabinets, to ottomans with storage, there are lots of options when it comes to furniture that can also double as a place to store your things.
Downsize your furniture – This may seem like common sense, but sometimes people's living room ideas are so grand that they forget that certain pieces of furniture may not work well in a small space. Keep in mind that the size of your furniture plays a very big role in the flow of your room, and if your living room is small you may want to go with items such a backless couch, or a love seat.
Plants – You'd be amazed, but something as simple as plants can really help make your living room feel more open and fresh. According to Houzz, "Like wallpaper and mirrors, plants are a wonderful way to add depth to a small living room. Lush greenery softens corners and fools the eye into thinking there is more to the room than there really is. Plants are especially effective in corners and beside or behind chairs and sofas."
Multi-purpose furniture – Using the same concept as furniture with storage, multi purpose furniture consists of items that can have more than one use. If you're working in a small space, you'll find that this is especially useful because you can have double the furniture by using half the space. For example, you may find that your ottoman can double as a coffee table, or that your bookshelf can double as a TV stand.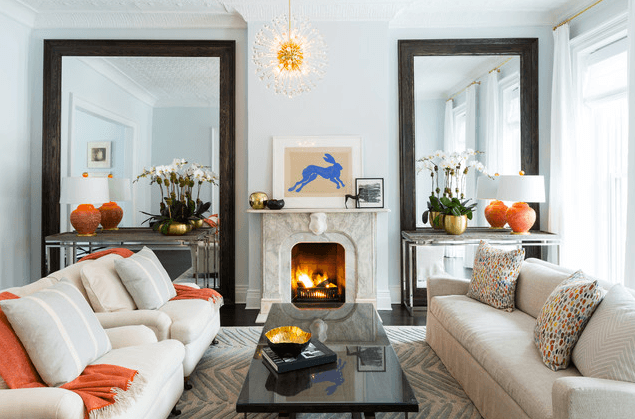 image via freshome.com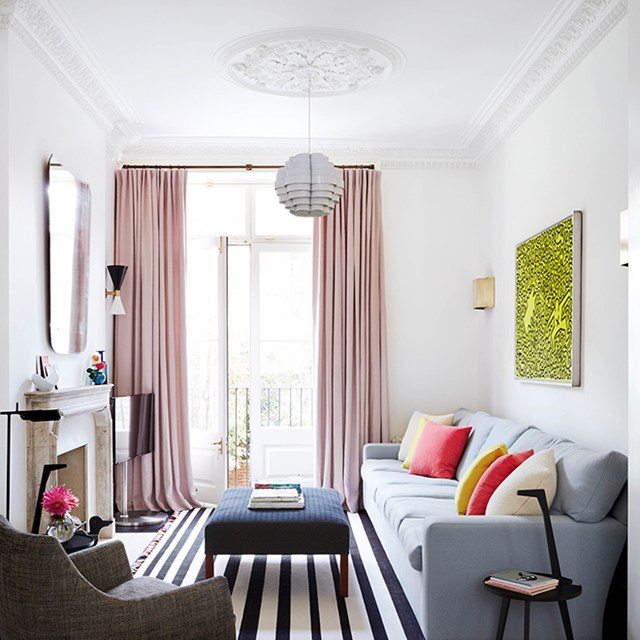 image via www.houseandgarden.co.uk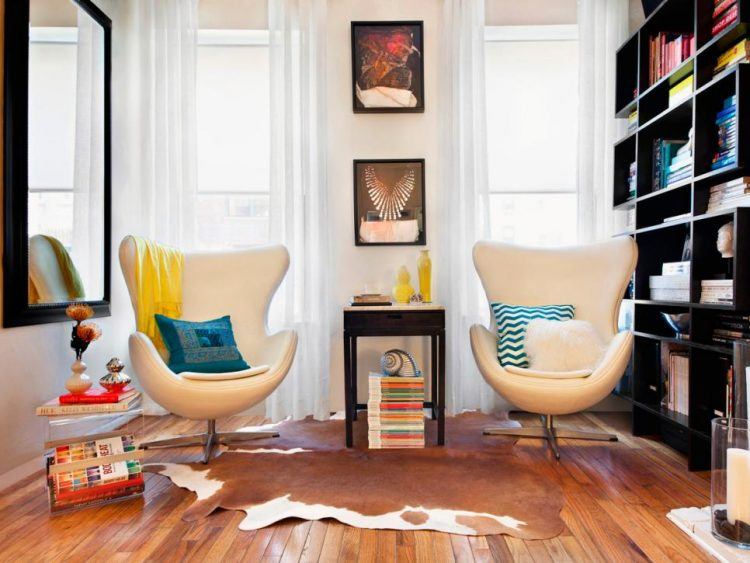 image via hgtv.com
image via www.ur-style.net
image via interldecor.blogspot.com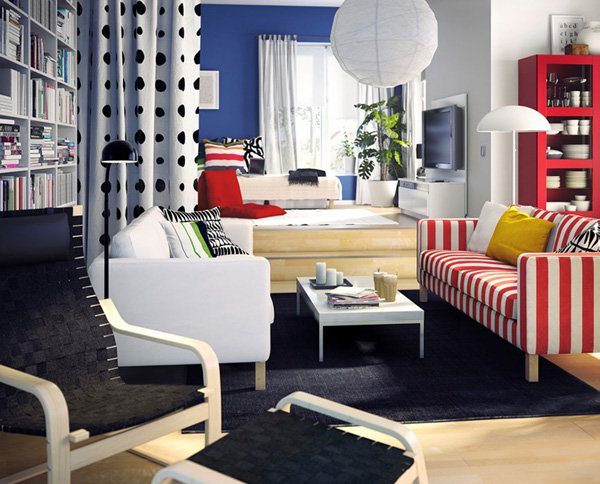 image via www.cuded.com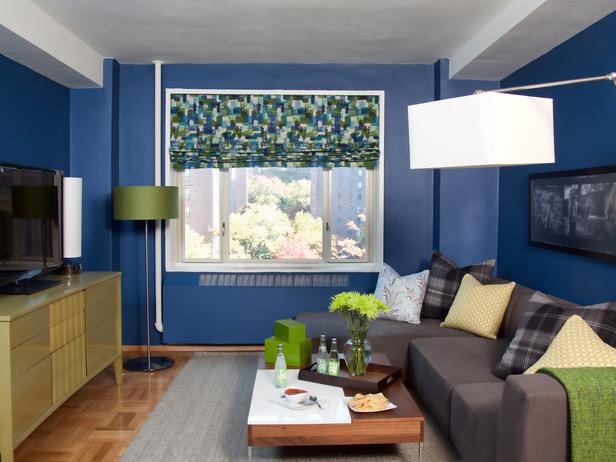 image via theflatdecoration.blogspot.com
image via decoist.com
image via slodive.com
image via homerical.com
image via fashionschoolguide.net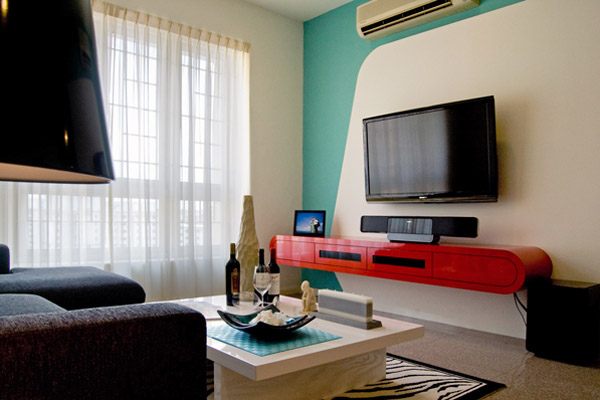 image via inovatics.com
image via www.home-designing.com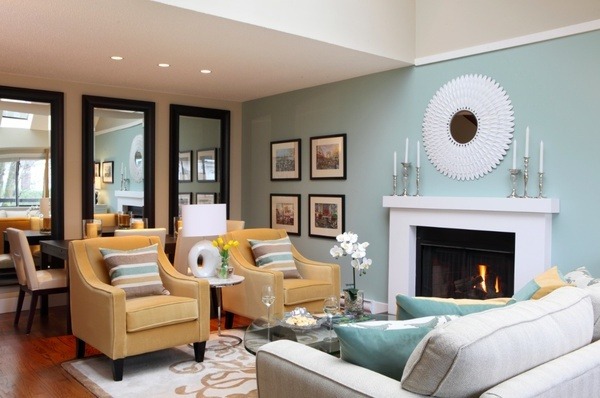 image via aysoal.com
image via homeridae.com
image via www.smalltowndjs.com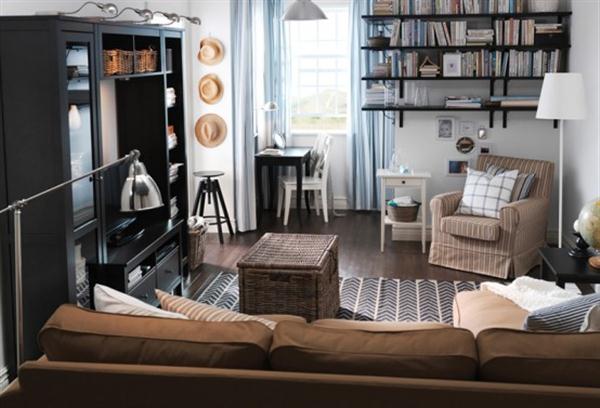 image via www.writespell.com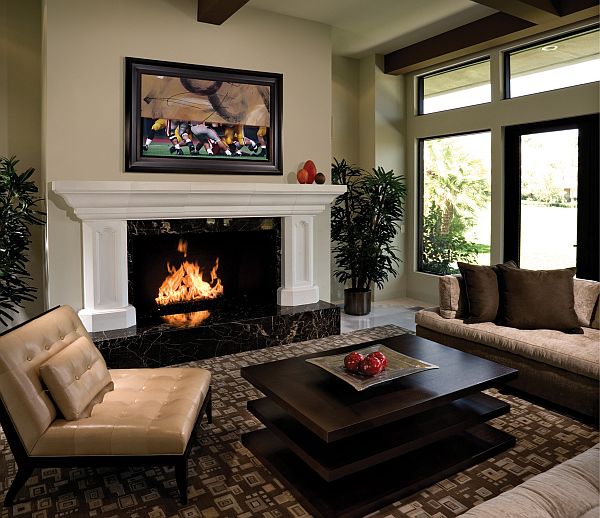 image via www.furniturefashion.com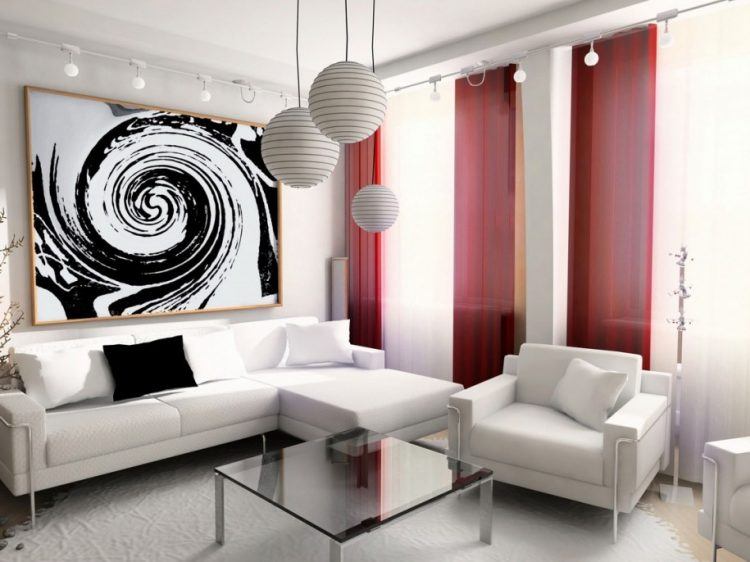 image via www.architectureadmirers.com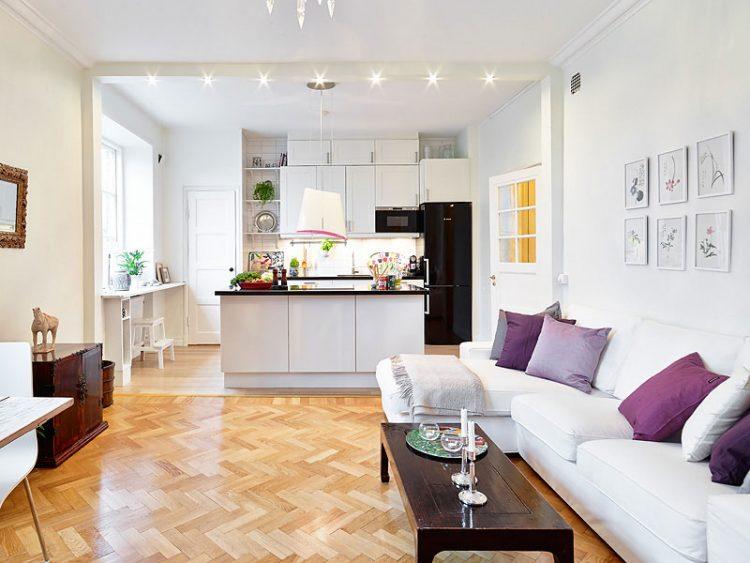 image via outsidedesigns.us
image via www.photoage.net
image via fantastichomes.info
image via www.homepsp.co
image via homebnc.com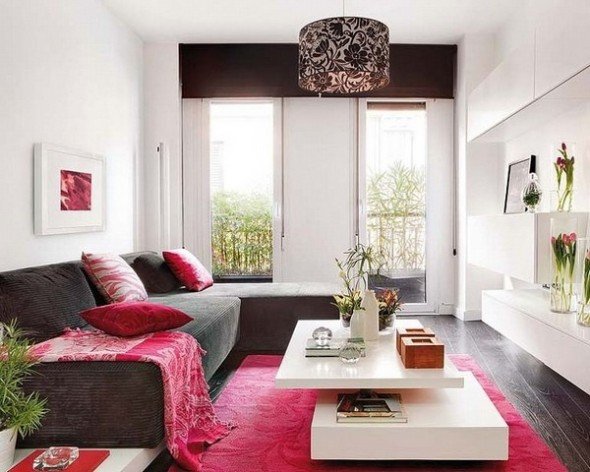 image via hngideas.com
25 Living Room Ideas with Accent Walls
No matter the size or layout of your living room, an accent wall can be the perfect way to add a nice bold pop of color, or bring all of your colors together. Since these walls are designed to have a look that stands out while simultaneously blending in, it's important to go with a color that, to put it simply, makes sense. Still, however, struggle with which wall it is that they want to accent. Even if you've already got the perfect color or wallpaper picked out, if you've got more than one wall to choose from, narrowing it down can be pretty difficult. Fortunately, picking the perfect wall basically boils down to going with your gut. According to home guide, "Accent walls work best when there seems to be a logical reason why a particular wall invites special treatment, compared with other walls in the room. A dramatic architectural feature like a fireplace or an antique armoire may be good reasons to make a special wall stand out with color. Determine the "reason" why a wall might be painted with a standout color by asking a friend to enter your room and then quickly tell you which wall attracts her eye first. In most cases, the wall chosen will be the inherently "special" wall in the room."
Some other things to consider when selecting an accent wall are:
Balance the color – Of course the accent wall should be different from the other walls in the room, but that doesn't mean it should be random. Be sure that you are balancing the color of the accent wall with the other colors that are present in the room.
Remember color theory – Keep in mind that different colors play different 'tricks' on our eyes. Warm colors will make the wall feel closer to the eye. For example, a bright red wall will give the perception of being closer to you than an all white wall. Perception is everything, and this is also true for wall colors. The color you choose has the ability to make your room feel bigger or smaller, so it's important that you choose wisely.
Consider natural lighting – Before you bring any new colors into your living room, it's important to consider the natural lighting that is already present in your room.
Consider using patterns – Most of the time when we see accent walls they are a solid color, but that doesn't always have to be true. Patterns can also be used on an accent wall, and they can be a great way to tie all of the colors in the room together.
Remember paint isn't the only option – When we think accent walls, the first thing that comes to mind is a wall that is painted a different color from the rest of the walls in the room. However, paint isn't the only option when it comes to accent walls. Brick, wallpaper, and wood are also other popular materials for people looking to add an accent wall to their living room.
image via hotshotthemes.com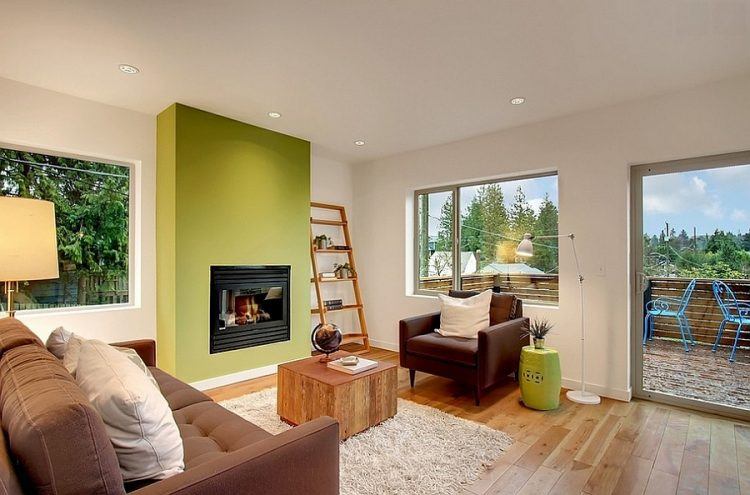 image via decoist.com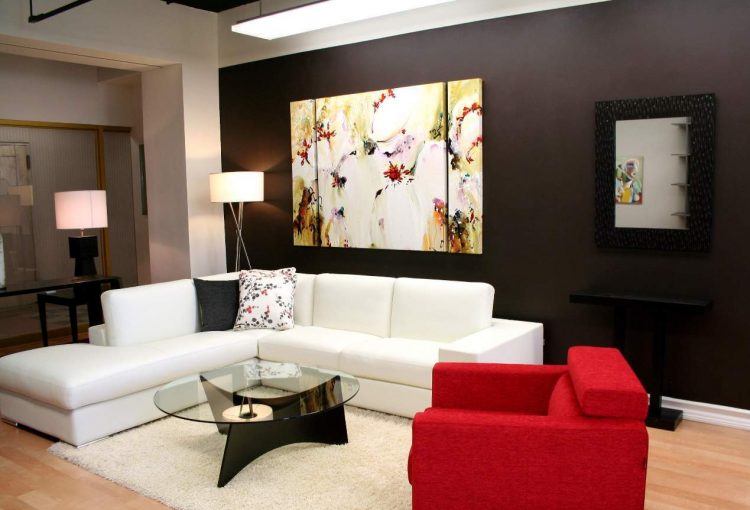 image via nicelivingroom.com
image via interiordecorz.com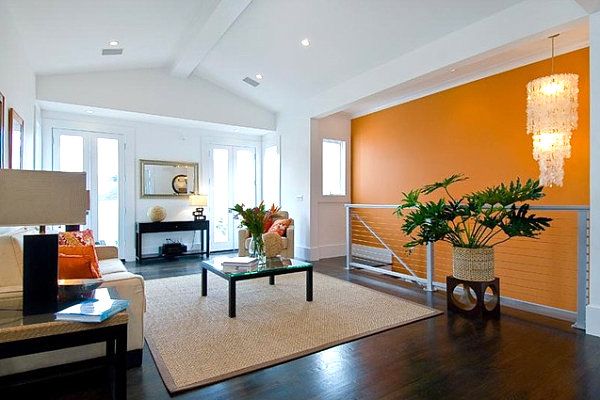 image via www.davekellerblog.com
image via room.kenandal.com
image via zillow.com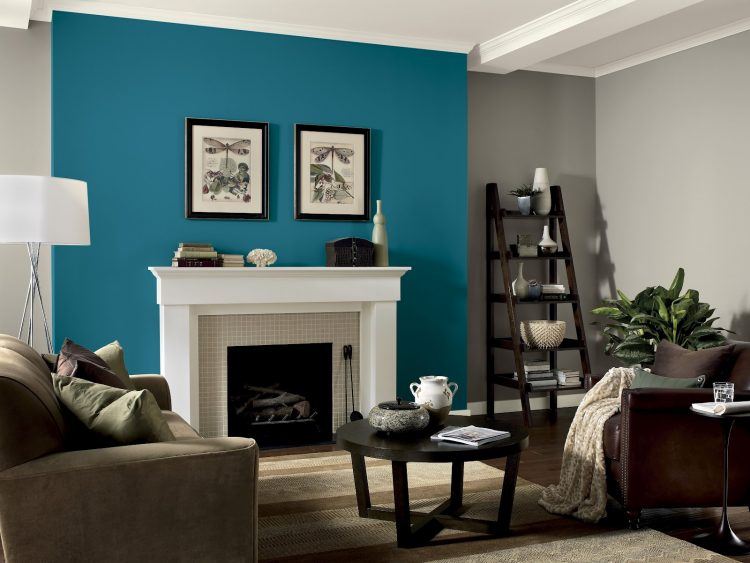 image via www.undolock.com
image via www.inthecreation.com
image via www.prnewswire.co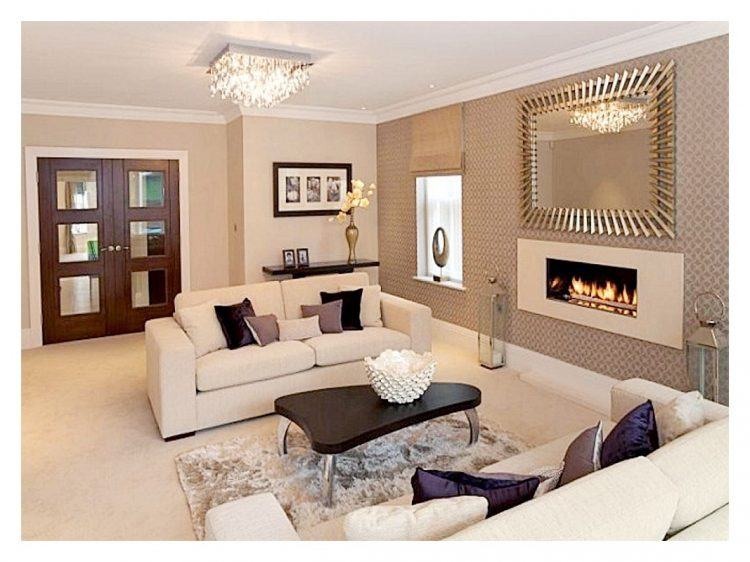 image via lightingdecorate.us
image via designingidea.com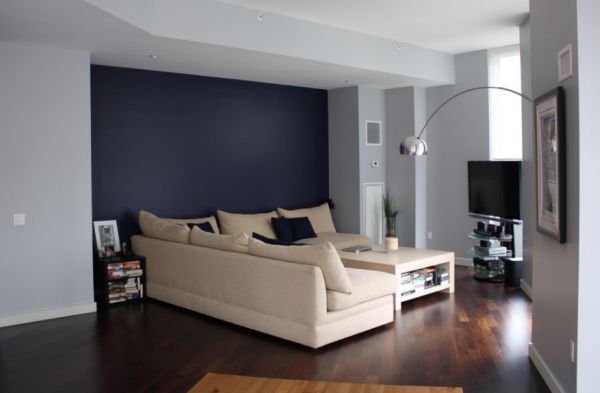 image via hotshotthemes.com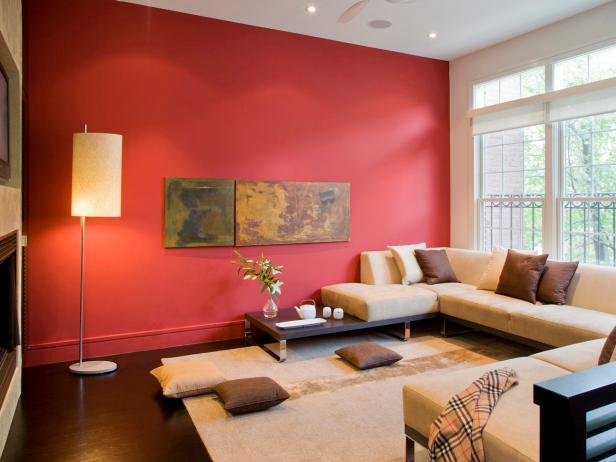 image via hgtv.com
image via www.francesandian.com
image via www.homfurniture.net
image via infohomefurnituredecorating.com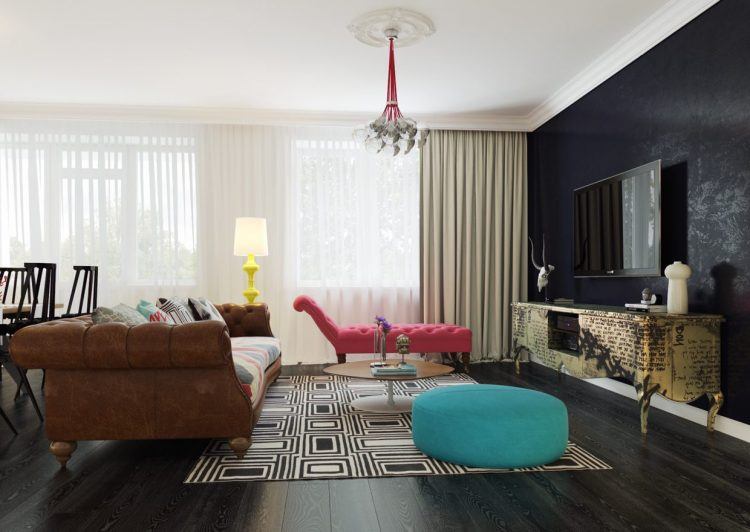 image via www.home-designing.com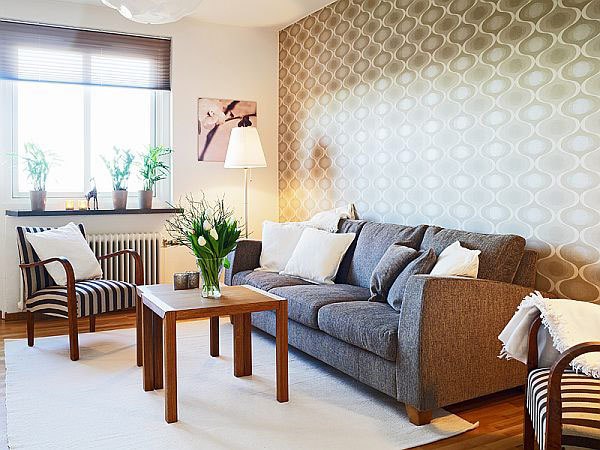 image via trendir.com
image via 87ist.com
image via www.da-vinci-furniture.com
image via gcicenter.com
image via room.kenandal.com
image via infohomefurnituredecorating.com
image via house121.com
lead image via kelleydenby.com