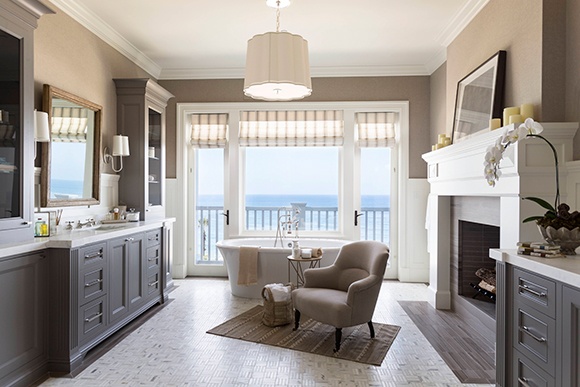 Bathrooms don't always get the respect they deserve. Not only are bathrooms typically the smallest room(s) in a house, but they're also one of –if not the– only room where we don't entertain guests. To put it simply, most of us just see them as places to do our business and leave. However, at the same time, if there's something incredibly good or bad about a bathroom, we're definitely going to notice. This is why beautiful bathrooms should get a little more credit. It takes a lot of dedication to put a lot of style and thought into a space where you know your efforts may be overlooked. However, home design lovers know that attention to detail is key, and it's important to treat every space with the same level of attention and care. If you're interested in taking your bathroom to the next level, these awesome ideas can help inspire you Take a look at 10 beautiful bathrooms you'll fall in love with.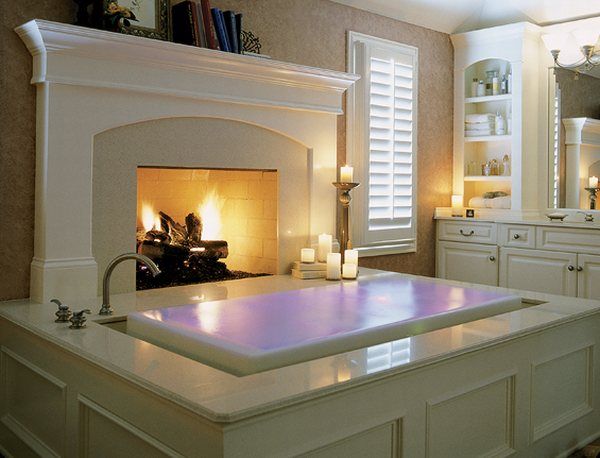 Bath tubs are an important feature in most bathrooms, and this stunning infinity tub definitely steals the show.
image via architectureartdesigns.com
This beautiful bathroom boasts a spacious design that leaves plenty of room for a nice round freestanding tub.
image via homeemoney.com
When it comes to beautiful bathrooms, this one is definitely stealing the show. Not only does it have a nice large tub that is perfect for soaking, but it also has an incredible modern fireplace.
image via home-designing.com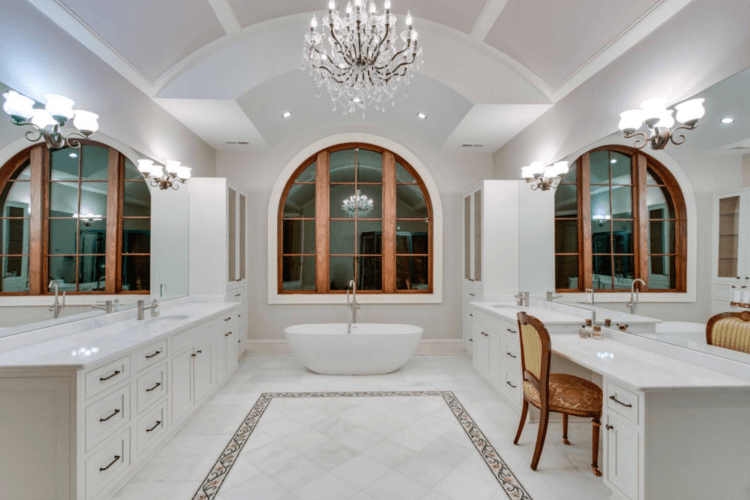 If there's one thing all beautiful bathrooms have in common, it's the perfect lighting. It goes without saying that lighting is one of the most important aspects of any room, and nobody wants to be in a bathroom that is dark and dreary.
image via homesoftherich.net
If you're the type of person who likes to relax in your bathroom before bed, picking a calming color scheme is important. Keep in mind that earth tones tend to have a calming effect.
image via imagineuweb.com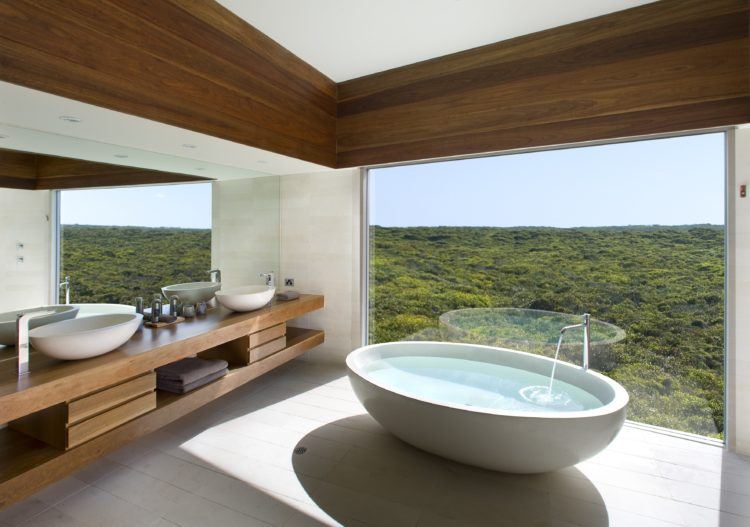 The only thing better than a beautiful view is being able to enjoy that view from the comfort of your bath tub.
image via architecturaldigest.com
Beautiful bathrooms don't have to be full of bright colors and extreme designs, sometimes simplicity is the way to go and this all white bathroom is the perfect example.
image via https://www.caesarstone.ca
Walk-in glass showers are a nice way to add a feel of luxury to your bathroom.
image via letsmakeadifference.us
This beautiful gray and white bathroom design, has a classic element that makes this space timeless and elegant.
image via bsdesigns.com
Hardwood flooring may not be the most popular option for bathrooms, but it can be a great one. Laminate wood or wood-like tiles can give the same look with more durability than actual wood.
image via homebunch.com
lead image via 1stdibs.com