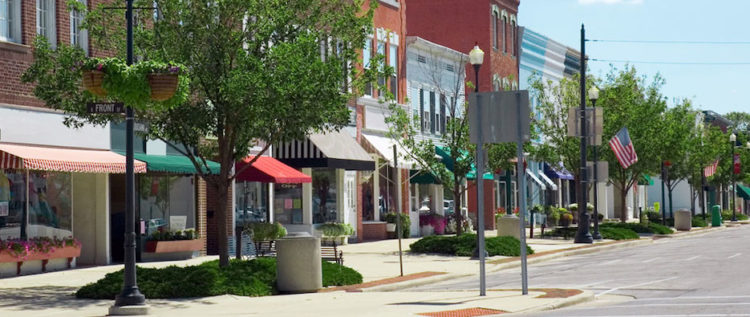 If you're familiar with the Philadelphia area, then you've probably heard of Bryn Mawr PA. As part of the infamous Main Line, Bryn Mawr is known for being a beautiful place that offers a quieter alternative to the hustle and bustle of Philadelphia. When people in the area are looking into suburban life, Bryn Mawr is often a choice that is at the top of their list. However, while Bryn Mawr PA may be worlds away from Philadelphia in terms of what it's like to live there, it's still close enough to the city so that residents can enjoy all of the great things that Philadelphia has to offer. But what can you really expect from life in Bryan Mawr? Keep reading for 5 things to know about living in Bryan Mawr PA.
High cost of living
Living in Bryan Mawr PA definitely comes with a price, and it's a pretty high one. The cost of living in Bryan Mawr definitely isn't anything to sneeze at. It's 26% higher than the Pennsylvania average and 26% higher than the national average. Basically, you can expect to pay more for just about anything in Bryn Mawr.
Low crime rate
The high cost of living in Bryan Mawr does come with its perks though. The city is very clean and safe – two factors that are incredibly important to a lot of people. The crime rate in Bryan Mawr is almost 80% lower than the national average.
Easy access to Philadelphia 
Being able to get to Philadelphia quickly and easily are two of the best things about living in Bryn Mawr PA. Between driving and public transportation, getting to Philly is never too difficult and the city offers plenty of opportunities to experience great food, entertainment, and art.
Known for being elitist
Bryn Mawr PA may be a wonderful place to live, but it's also got a reputation for being a little snotty. The reality is that when there is a high cost of living, stuck up attitudes usually aren't far behind. While this can be annoying, it usually isn't enough to keep a person from wanting to live somewhere.
Good schools
Whether you have kids now or plan on having them in the future, it's good to know that the schools in Bryan Mawr are excellent. The student teacher ratio in Bryn Mawr is just 13:1 and average for standardized test scores are well above both the state and national averages. On top of that, nearly 70% of the adult population in Bryn Mawr has a bachelor's degree.
lead image via http://www.mainlinehomecenter.com/