Looking for a fun and exciting, budget-friendly vacation? Come explore the city of brotherly love – Philadelphia, PA. This popular, fun-filled city offers a plethora of pleasantly entertaining activities to satisfy tourists of all ages. Out of this world cheese steaks, relaxing bike rides, fine dining, exciting sporting events, an educational chunk of history, and so much more awaits you in the musical center of Pennsylvania. Grab a hot, salty, mouth-watering pretzel from virtually anywhere in the city, and wander the bustling streets of Philadelphia.
Whether you are visiting Philadelphia, PA for the first time or the hundredth, you will always find something fun and exciting to keep you entertained. Family vacations, romantic weekend getaways, a much needed, last minute vacation, and even business trips spent in Philadelphia offer enjoyable experiences for all that step foot over the city line. Nowhere else can you immerse yourself in the wonderful arts and cultural aspects Philadelphia has to offer, followed by an interesting evening at one of the many beer gardens scattered around this spectacular city.
Here are 10 fun things to do in Philly for under $10.
Get a Cheese Steak at Geno's (or Pat's)
Fresh onions, the best quality, juicy grilled rib-eye steaks sliced thin, freshly baked bread, and lots of cheese. Can you smell it already? The best cheesesteaks in Philadelphia can be found at none other than the famous Geno's Steaks. Creating and building mouth-watering, out of this world cheese steaks since 1966, Geno's is home to one of the most famous cheese steaks in the world.
The price of this exquisitely scrumptious cheese steak? A mere $10.00. Register online and sign up to receive deals and discounts sent directly to you email and you can save even more on everyone's favorite cheese steak.  Don't let the guys from rival, across the street, Pat's catch you there!
Independence Hall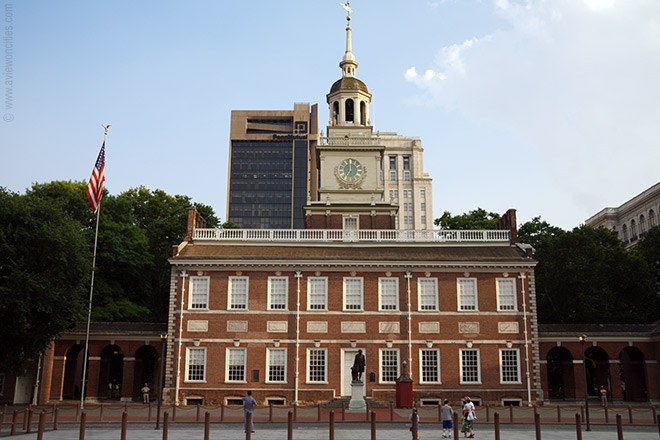 Are you a history buff? Or just enjoy learning about the history of the country you proudly live in? Philadelphia's Independence Hall is the place for you. What makes Independence Hall so special? This historic building was the gathering place of our country's founding fathers; the place where the Declaration of Independence and the U.S. Constitution were signed. George Washington's "rising sun" chair still sits in the Assembly Room of this historic building. The West Wing still contains the original inkstand used for signing the Declaration of Independence. An original draft of the U.S. Constitution is proudly displayed there today.
Admission to Independence Hall is by tour only. In January and February, tickets are not required and admission is free. March through December, tickets are required and are free on the day of your visit, but quantity is limited and first come first serve. Reserved tickets are available for $1.50 each and ensure you will get in.
https://www.nps.gov/inde/planyourvisit/independencehall.htm
Catch a Phillies Game at Citizens Bank Ball Park
Are you a Philadelphia Phillies fan? One of the major league's premier ballparks resides in Philadelphia. Citizens Bank Park, the home of the famous Phillies baseball team, offers tours for fans to get up-close to the Phillies Dugout, the Hall of Fame Club, Broadcast Booth, and Media Room. Fans receive the ultimate experience going behind the scenes where their favorite baseball stars play, sitting in the same dugout your favorite team sits in, and looking from the inside out.
Some adult tickets are $10, senior citizens and children age 3-14 are $6, and children under 3 are free. If traveling with a family, the cost per person is less than $10, but the total cost will most likely be greater than $10.
http://philadelphia.phillies.mlb.com/phi/ballpark/tours/index.jsp
Valley Forge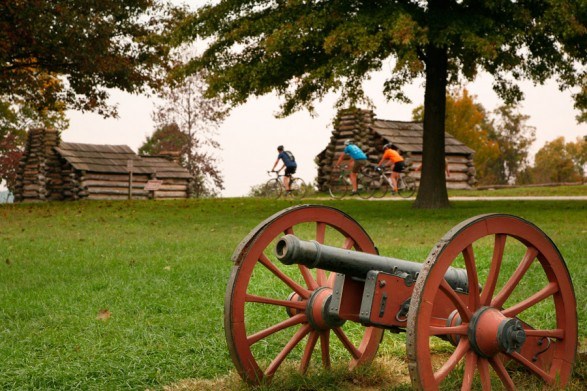 For six long, hard months during the Revolutionary War, Washington's army set up camp at Valley Forge. Today, you can spend an educational, fun, and interesting day at Philadelphia's Valley Forge. Expert storytellers dress up and tell animated stories about historic Philadelphia. The little ones will thoroughly enjoy and love becoming junior rangers and performing activities with real park rangers, including making beautiful works of charcoal art and photography with a ranger. Watch deer and other wildlife wander the park, take a walk, jog or run on over 30 miles of breathtaking trails, or hop on the trolley and take a tour. Valley Forge offers something for everyone, young and old.
You are probably thinking an experience like this, that you will remember and cherish for a lifetime is going to cost you an arm and a leg. But, in this case, you would be wrong. Admission to Valley Forge is Free!
https://www.nps.gov/vafo/planyourvisit/things2do.htm
Rothman Institute Ice Rink
For three months of the year, from November to February, you can skate your troubles away at Rothman Institute Ice Rink at Dilworth Park in Philadelphia. Bring your own skates, or rent a pair when you get there. Feel the cool rush of the winter's air on your cheeks, hear the scraping sounds of skates on ice, listen to the children and families laughing. Ice skating during the cold and gloomy winter months can perk anyone's mood and warm your body up. This is also a great way to enjoy a romantic couples night out, or even enjoy a fun and flirty first date.
Admission cost is as low as $5 for adults and $3 for children under age 10.
https://www.rothmaninstitute.com/stories/news-and-blog/rothman-institute-ice-rink-dilworth-park-city-hall-philadelphia
Magic Gardens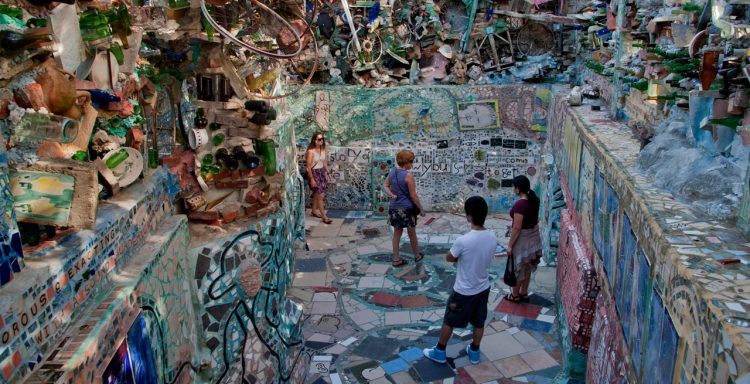 Are you a single parent on vacation in Philadelphia with the little ones? Vacationing alone with kids is tough, but adding to that trying to find something that will capture and keep their attention for more than five minutes, and affordable, can be nearly impossible. The solution? Philadelphia's Magic Gardens! Here, children can go on a scavenger hunt, and take kid-friendly tours. Philadelphia's Magic Gardens is full of mosaic, folk, and visionary artwork. Families and those without children enjoy this artful experience as well. Twilight in the Gardens, help on special evenings, offers the wonderful opportunity to create your own dream catcher, listen to live music, bring a blanket to picnic, and participate in other cultural activities.
The cost for an adult is $10. Children under 5 are free, age 6-12 are $5, and students and seniors are $8.A single parent with one or two small children could enjoy this experience for only $10. For families, the price would still be under $10 per person, but not under $10 for the entire family.
Vetri Pig Trotters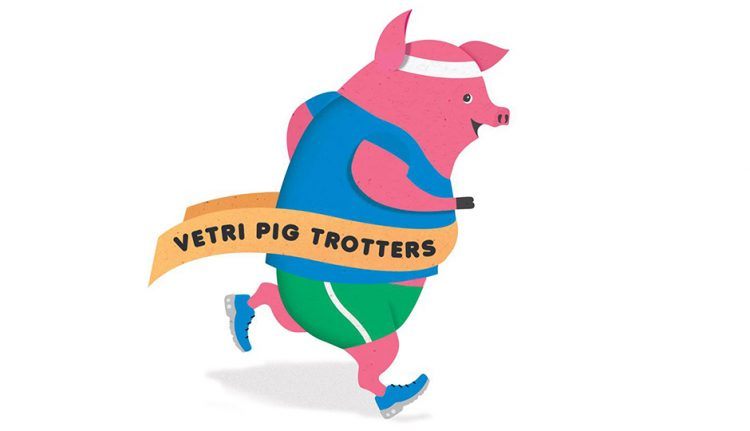 It seems like running is the new fitness fad. Everyone's doing it and running groups are becoming increasingly popular. Just because you are on vacation does not mean you have to break the routine. While on your vacation in Philadelphia, join the Vetri Pig Trotters every third Tuesday of the month. Not only do you get to run with a large group of others, you can indulge in free bacon afterwards!
There is no charge to run and the bacon is free! Beer, drinks, and other food are an additional charge, of course.
https://www.facebook.com/groups/488140008027235/
Philadelphia Brewing Company
Do you consider yourself somewhat of a beer connoisseur? Do you enjoy tasting new and different beers and learning where they come from? Philadelphia Brewing Company offers a unique experience and opens its tasting room every Saturday from noon to 3:00. Mingle and socialize with others that share your love of beer, take a tour of the brewery and learn a bit about brewing and the Philadelphia Brewing Company.
There is no charge for the tour or beer tasting. That's right – this unique experience is Free!
Edgar Allen Poe's House
One of America's greatest writers of all time, Edgar Allen Poe, spent a brief portion of his life living in a red brick home in Philadelphia. It was here that he wrote "The Black Cat". Although he has been gone for over a decade, to this day Edgar Allen Poe's writings are still as popular as ever. Today, you can step foot in and tour the home where Poe once sat and conjured up his eeriest tales.
The cost to tour this three-story home is Free.
https://www.nps.gov/edal/planyourvisit/basicinfo.htm
Sittin' In Jam Sessions
The Kimmel Center in Philadelphia hosts Sittin'In jam sessions one Wednesday every month. These are live shows with wonderful musicians that offer a unique, dance-worthy show. Come on out, sit in, and watch the amazingly talented musicians share their love of music with you.
There is no fee for sittin'in.