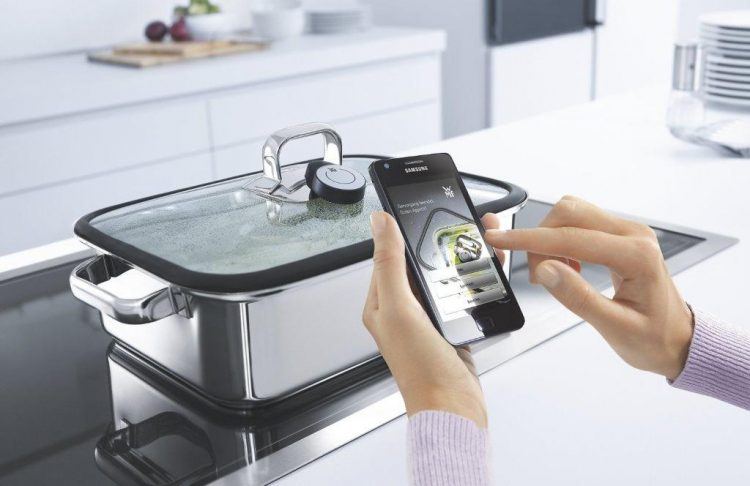 Another year is upon us, and that means out with the old and in with the new — for everything! New trends overtake the old ones for fashion, cars, interior design, and of course kitchen decorating. Last year saw a lot of Pinterest worthy trends that really dominated: lots of dark wood surfaces in the kitchen, copper toned accents throughout, and granite countertops for miles. But 2016 is almost over, and as we say goodbye to year, we also say goodbye to the farmhouse kitchen look, the wide open floor plan kitchen layout, and every single one of those glossy backsplash tiles that look as if they'd be more at home on the walls of a subway station in New York City. Goodbye to all of that!
As we turn the calendar to 2017, we open the book on lots of great new kitchen trends. Whether you're building a new house from the ground up, or you're preparing for a major kitchen renovation, you'll want to pay attention to this list. Get your Pinterest account ready, make sure your contractor's number is programmed in your contacts list, and be prepared to make some really fun decisions. Here are the five big kitchen decorating trends for 2017.
The Tuxedo Look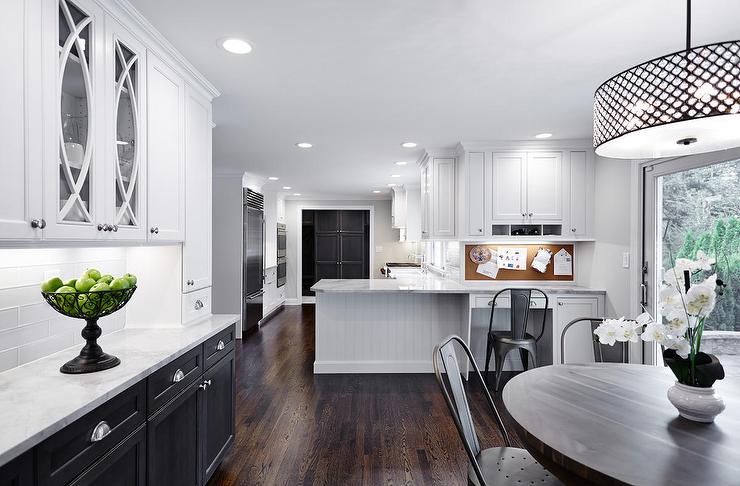 You can expect to hear about tuxedo kitchens a lot in 2017, as it promises to be one of the year's hottest trends in kitchen decorating and design. That's for good reason, too: it's a simple idea, easily executed, and it affords a look that's both formal and clean. The "tuxedo" part of the name refers to the duo tone aspect, just like the black and white of a tuxedo. In the kitchen, however, it's black and white for cabinets; usually white is on top, and the black is on the bottom. Don't like black? Any dark color will work!
The key to pulling off the tuxedo kitchen look is to go with similar cabinet styles for over the counter and under the counter, along with the same or similar hardware. The end result is striking: large blocks of color, a la a Mark Rothko painting, to visually break up the room. It's simple, it's elegant, and it's probably coming soon to a kitchen near you.
Hidden Appliances
You certainly can't have a kitchen without appliances like a refrigerator and an oven, but you can have a kitchen in which the appliances don't dominate. That's the whole idea behind the hidden appliances kitchen design trend that's on the up and up. The term can actually be taken in the literal sense, as in the appliances are truly disguised and hidden, or it can be taken in the more figurative sense, as in they blend in with the rest of the room, but you still can easily recognize what they are.
In contrast, consider the super hot stainless steel appliance trend of the past few years — the surfaces of those refrigerators, dishwashers, and ovens all had a super shiny finish that really stood out. (They were also a real pain in the neck to keep clean, but that's another matter entirely.) For 2017, the trend isn't to stand out, but to blend in and coordinate with the rest of the kitchen. The facades of appliances can be the same as the cabinetry in your kitchen, or they can be solid and simple so as not to attract so much attention. Either way, you get a kitchen with a cleaner and less cluttered aesthetic.
New Materials For Countertops
When it comes to countertops, granite has been the law of the kitchen design land for a good number of years. However, it's a heavy material to work with if you're doing your renovation yourself, and when it's installed, it can be hard to keep clean because it's just so hard to tell when it's dirty. Sure, granite is good for things like rolling out pie dough, but let's be honest: how often do you really do that?
If you're planning to renovate your kitchen in 2017, you'll want to look at alternate materials for countertops, as granite is really on the way out. What are your options? Well, marble is becoming more and more popular, as its elegant and heavy duty. The same goes for quartz, which may not be a material you'd think of for countertops, but it's incredibly durable, even if it is unexpected. Another increasingly popular countertop material is wood: homeowners are rediscovering butcher block countertops because they look cool, and they're easier to maintain than most people think. The bottom line here is that granite is waning, and the days of formica's popularity are long gone. If you're redesigning a kitchen in the upcoming year, make sure you consider all of your options for countertop materials.
Mixed Materials Throughout the Room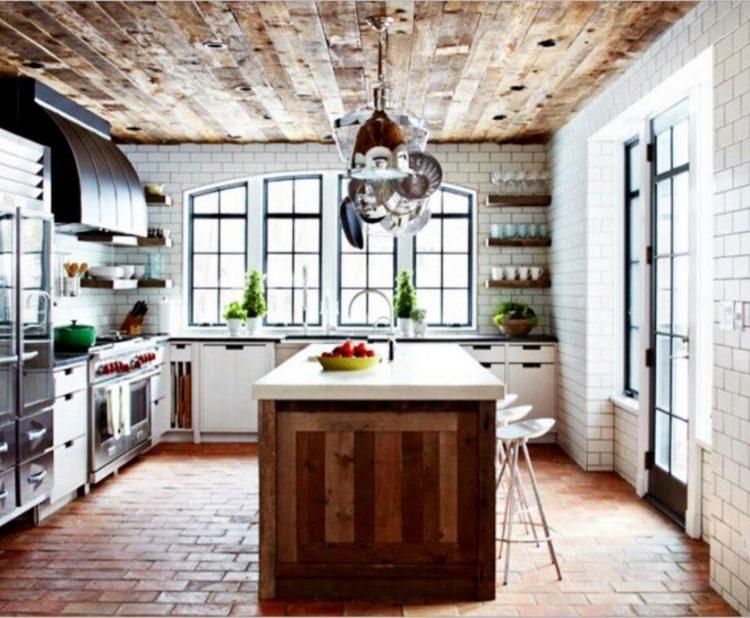 Not only is it fun to mix it up with materials in your kitchen, but it creates an aesthetic that's all your own, with lots of colors, finishes, and textures. It's eclectic, and it allows each individual homeowner to put his or her own personal stamp on the kitchen. Woods mix with metals, ceramics mix with steel, and soft tones mix with metallics. It's all no problem, and it's all according to your own personal preferences. Best of all, when you mix materials in the kitchen, and you can add and remove pieces at will and never have to worry about clashing or coordinating. Sure, you want to try and coordinate a little, but ultimately, it's your kitchen, and in 2017, you make the rules for how it looks.
A Smarter, More Automated Kitchen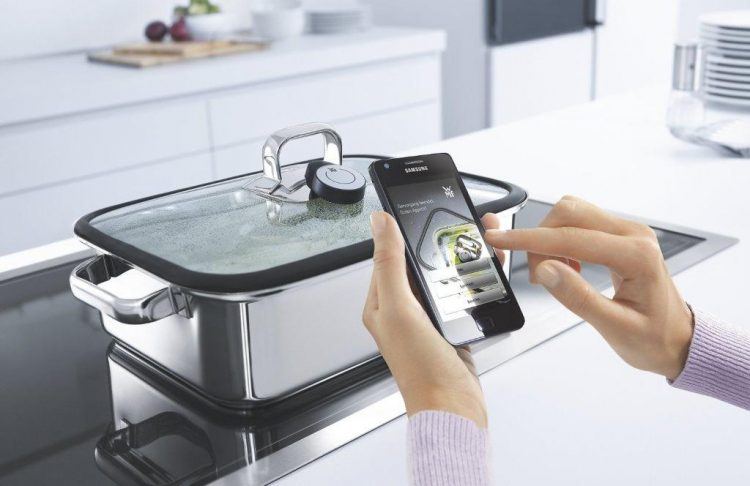 More and more consumers are getting online with smarthome hubs and platforms, and 2017 may be the year that the smart kitchen really takes off. Whether you have just one appliance that can be controlled remotely through an app on your smartphone, or a whole counter full of them, the smart kitchen is becoming a reality and a popular trend in kitchen decorating. Lots of manufacturers, such as LG and Samsung, are ramping up production of smart kitchen components, like crock pots, coffee makers, electric kettles, and even large appliances like refrigerators and ovens.
Beyond just controlling these components, many of them can sync and integrate with your other smart devices. Consider this scenario: if you wear a Fitbit or some other device that tracks your sleep, you might sync it with your smart coffee pot so that a fresh cup of joe starts brewing as soon as you wake up. Now that's smart!
The huge advantage of the smart kitchen trend is that you can add pieces as you go; you can start with just one or two, and then add smart devices as you see fit and as your budget allows. More smart kitchen devices are sure to come on the market as 2017 progresses, and prices are sure to come down a little as they become more popular. By the time 2018 rolls around, you could have a fully automated kitchen!