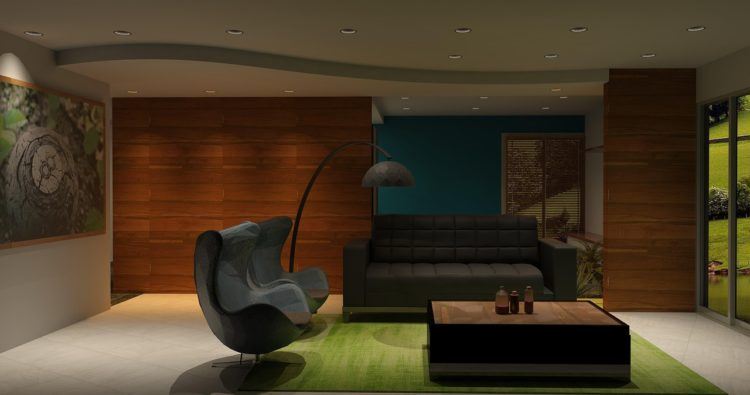 Although there are plenty of DIY projects out there geared toward women, this article is all about the man cave. From drink mixing to classic literature, the projects listed here are sure to be winners. Check out these quick tips if you'd like to bolster your man cave with elegant, fashionable decor.
Build a Wet Bar
Bringing a wet bar into your man cave is the perfect way to enjoy mixed drinks and leisurely spend time with guests. Your wet bar becomes your arsenal for the art and craft of mixed beverages. Whether you're a seasoned mixologist or you need to build your repertoire of recipes, you'll quickly reap the benefits of a wet bar as soon as you install one. It doesn't stop at drinks, either. Having a small fridge, or regular depending on your bar, can allow you to keep snacks and other foods on hand. If you have limited space, you might look into a drawer refrigerator that can hide away. No matter what you keep in the wet bar, it can make your personal haven much more enjoyable.
When it comes to constructing a wet bar, you can easily find a location in your man cave where it will fit well. Simply pay consideration to electrical outlets (in case you'd like to include a mini-fridge) and a source of water for your sink. With that in mind, you'll have no problem installing regal cabinets, a wine rack, or even a humidor. As important as the installation is keeping your space well equipped. Plenty of glasses, corkscrews, and specialty cigar supplies from a company like Embassy Cigars will make your wet bar feel professional and classy.
Grow Your Library
For a project that will seriously elevate your man cave, focus on your library. Whether you have some favorite books that deserve to be included in your man cave or you need a little inspiration from the classics, it's easy to start a solid collection of literature and display it well. Most man caves are centered on the TV, but if you want to inject some extra class into your little establishment, books are the best way to go. For some extra pizazz, you can even install a moveable bookcase that covers up the TV, but can be moved out of the way for easy access. A hidden TV behind a bookcase can give the room a very secret agent feel.
For beautiful books on a budget, check out your local used book store with an eye for their best items. Although more expensive than the bargain books, you'll be sure to find quality, classy items without breaking the bank. Keep in mind, it doesn't just have to be the classics. Stock your shelves with the books you love. While the books may look really nice, they should also be useful. Get books that you have read, or would like to read, so when you entertain, you won't be embarrassed if someone asks about the books.
When it comes to your bookshelves, you have plenty of options to show off your assortment of classic literature. From lawyer-esque rotundas to walls plastered with book after book in a Harvard-inspired display, a DIY bookshelf project is a great way to make your man cave feel both stately and cultured.
Elegant Storage
Whether you have a stash of cigars or a collection of tabletop games, stylish storage is the perfect way to keep your man cave organized and classy. For a project that will keep you entertained, convert a vintage suitcase or instrument case into a storage container.
From thrift shops to antique stores, finding old cases for classy storage in your man cave is a project of its own. Once you've found a vintage piece you like, it's time to renovate it. You might choose to install dividers, add wheels or even give your vintage suitcase feet so it fits in with the rest of the furniture. No matter how you revamp your antique finds, your man cave will be both dashing and organized.
Before you go buying, though, you need to know what you want to store in the room. Unnecessary clutter can make your space uncomfortable or claustrophobic, so make sure you know exactly how much you want to keep. Remember that the rest of your home might have enough space for anything you can't keep in the one room.
Overall, your man cave deserves the best decor. From vintage storage to a well-stocked wet bar, there are plenty of manly project ideas to make the most of your space. With these tips, it's easy to have a classy, stylish interior any man will love.