Bunk beds are a popular choice for children's bedrooms and that's largely due to the fact that you can get double the sleeping space without taking up double the floor space. Basically, bunk beds are a great way to save room. With that being said, bunk beds can be even more space-saving when they come with some additional storage space. Bunk beds with storage are built with drawers and/or shelves that can be used to store things. This is especially handy for small children's bedrooms because the extra storage space can be used for toys or clothes and can ultimately help cut down on clutter. Although some people may think bunk beds with storage would have an unattractive design, that isn't true. These bunk beds can be stylish and trendy. Take a look at 10 space-saving bunk beds with storage.
These simple dark wood bunk bed has plenty of drawers and a few shelves for storage.
image via rooms4kids.com
Kids tend to have a lot of stuff, and they also tend to not be good at keeping it all organized. Fortunately bunk beds with storage make it a little more convenient for them to find places to put their stuff.
image via dreams.co.uk
This awesome burn bed has plenty of space for books, toys, and other items.
image via southbaynorton.com
This single bunk bed uses the whole bottom bunk for storage space, and there's plenty of it.
image via arikasellshouses.com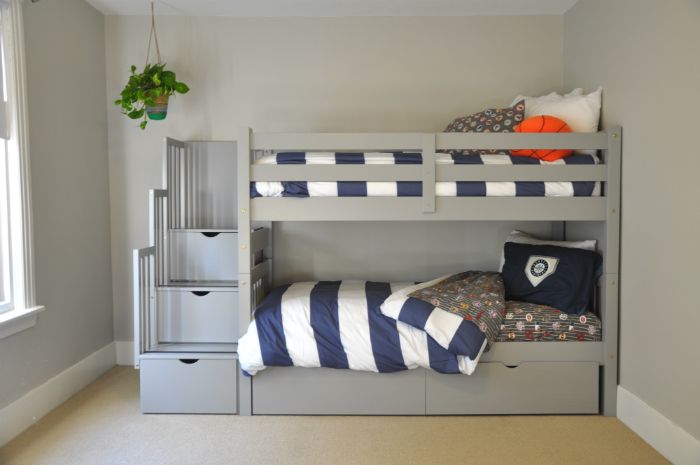 When it comes to bunk beds with storage, there are several options. For example, if you prefer storage space that is more concealed, a design like this could be a great option.
image via https://www.pinterest.com/source/houseupdated.com/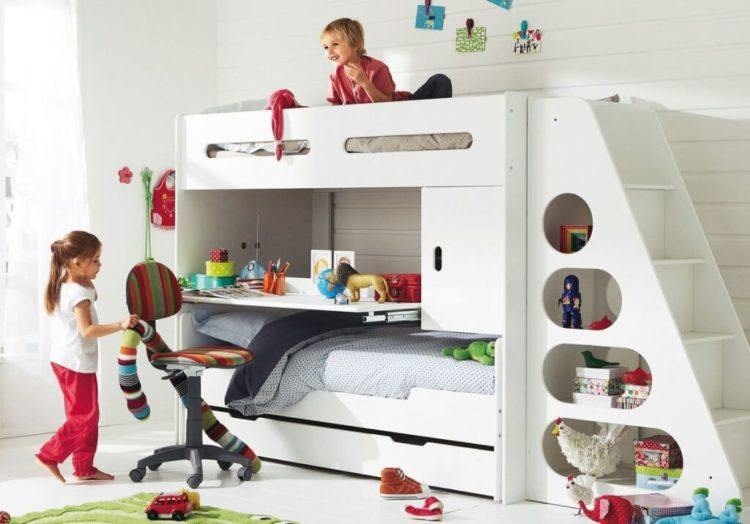 Not only does this awesome design include storage space, but it also has a built-in desk.
image via http://storage.allaboutthesole.com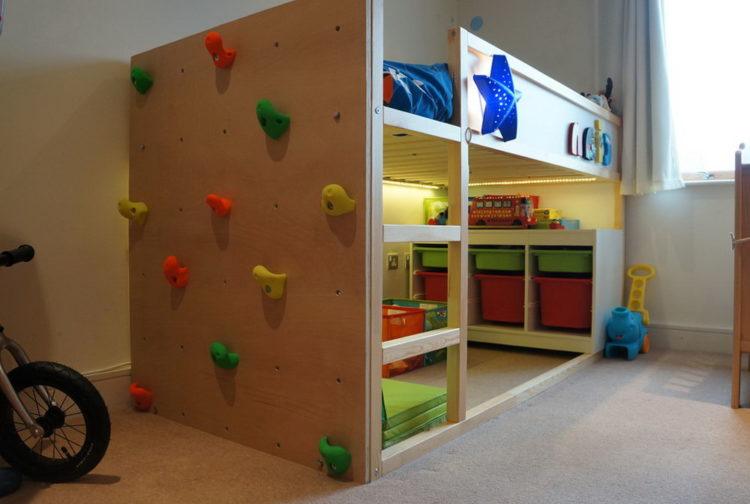 Designed for storage, this bunk bed also had a little play area and rock wall.
image via bookyap.com
As mentioned early, bunk beds with storage can be stylish and cute.
image via 
poolaccessories.us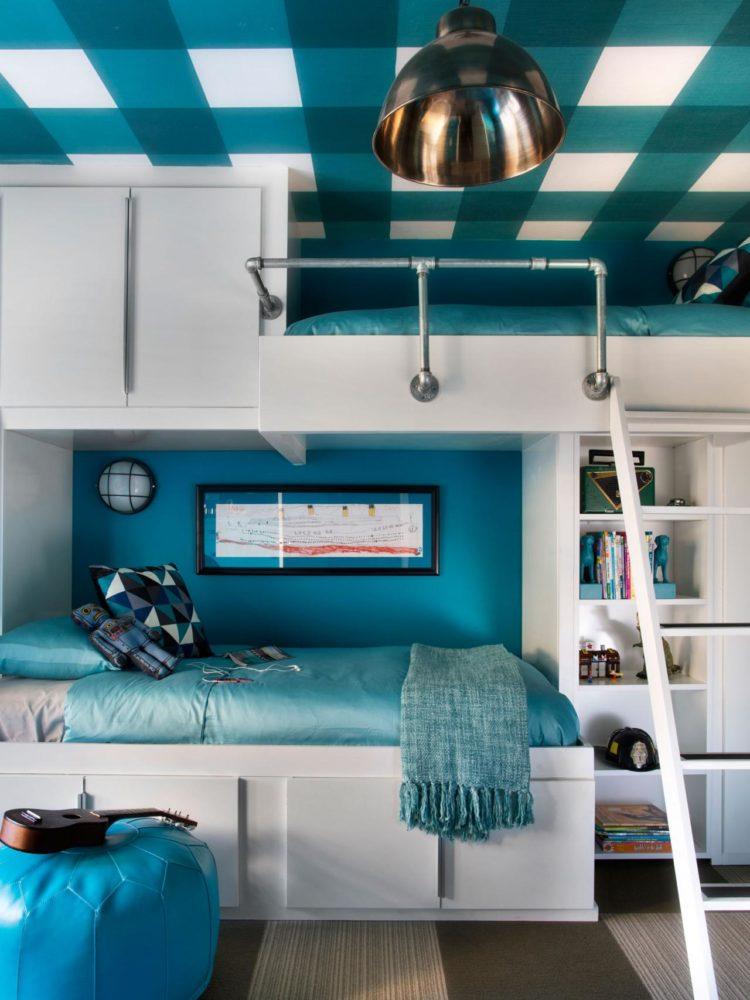 We all tend to think of bunk beds as a furniture item for small children, however, there are more mature designs out there that can be great for bigger kids and even teenagers.
image via hgtv.com
This awesome bunk bed has storage space on both on the top and the bottom.
image via showtom.com
lead image via https://www.pinterest.com/source/bringfull.com/