When it comes to children's bedrooms, the bunk bed might be the most popular piece of furniture. Even if you never had to share a room growing up, there's a good chance you probably still wanted bunk beds at some point or another. However, over the years, the classic wood bunk beds have often been replaced with newer metal designs. While these metal bunk beds are certainly stylish and trendy, there's still something about a nice wood bunk bed that is hard to ignore. Bunk beds are great because they provide extra sleeping space without taking up any additional floor space. Although they're typically found in kids' rooms, they adults can enjoy them as well. If you don't have children, you might find that bunk beds are a good fit for a space bedroom. Coming up with the right set up for a bedroom isn't easy – especially when it's for a child – however, bunk beds can be a great addition to any space. Take a look at 10 of the most beautiful wood bunk beds.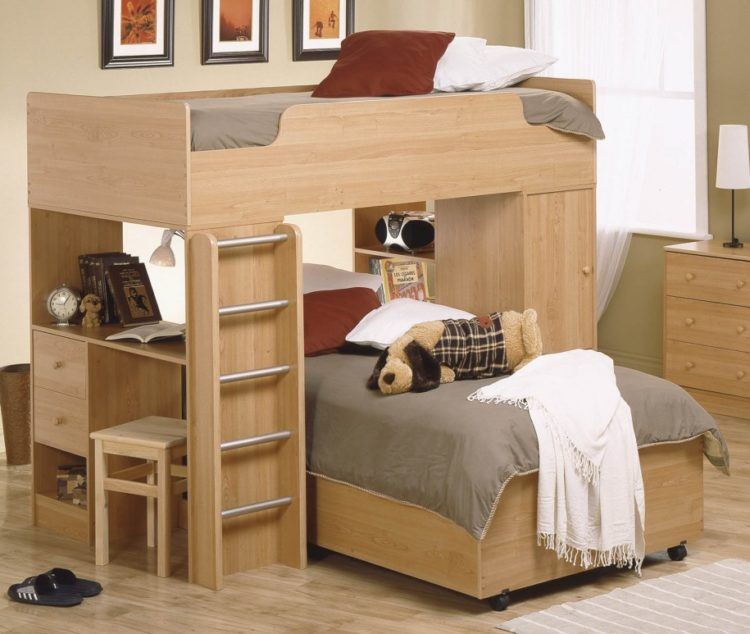 Wood bunk beds are the perfect option for a children's bedroom because they're simple and stylish and offer additional sleeping space.
image via terva.co
Traditionally, bunk beds are designed for two people. However, this three level design is made to accommodate three people.
image via https://www.pinterest.com/source/metrodecoration.com/
This beautiful white wood bunk bed has a classic design that makes this piece of furniture perfect for either a little boy's or girl's room.
image via hayneedle.com
Many people think that bunk beds are only good for small children, but that isn't necessarily true. Nice and sleek designs like this one can also be fitting for teenagers as well.
image via dicorck.com
This dark wood bunk bed is another example of a sophisticated design that may appeal to older people.
image via jasonyost.me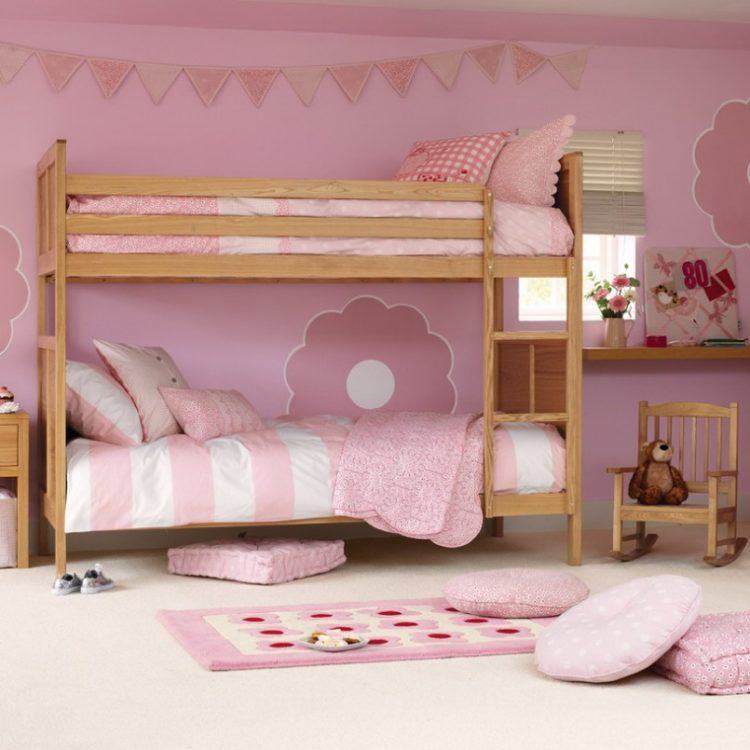 This simple wood bunk bed might not be very flashy, but it's practical and sturdy.
image via interiorhousing.biz
If you need to accommodate several people in one bedroom, setting up multiple bunk beds is the way to go.
image via memorabledecor.com
In most cases, the bottom bunk is still slightly elevated. However, this cool bunk bed takes a different approach that leaves the bottom bunk resting directly on the flow. While this may seem peculiar, it could be perfect for people who want bunk beds but don't have very high ceilings.
image via manohome.com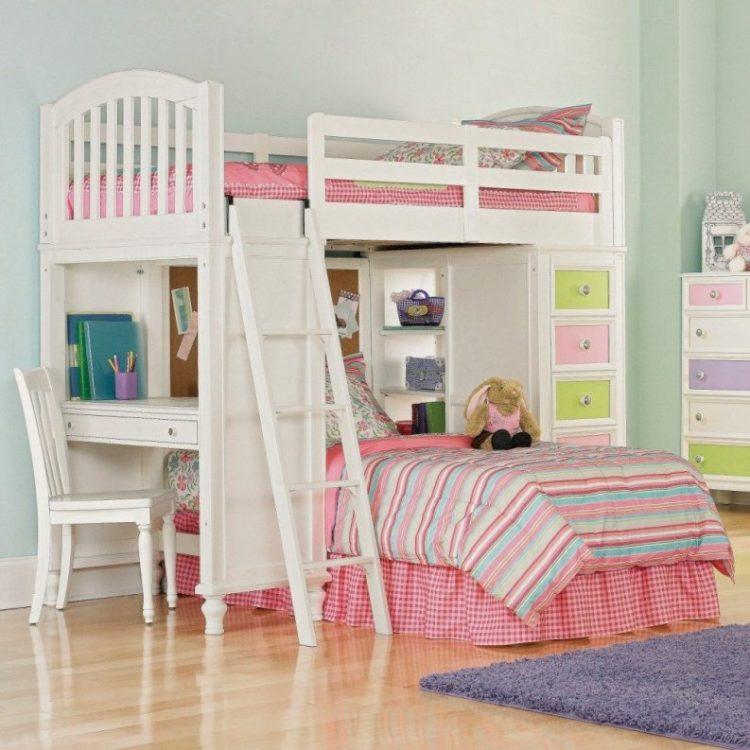 This nice bunk bed set up also features a small desk area and some additional storage space.
image via unmsia.com
Although this bunk bed doesn't have the traditional ladder, people can climb to the top bunk using the wooden slats in the front.
image via cornily.com
lead image via southbaynorton.com