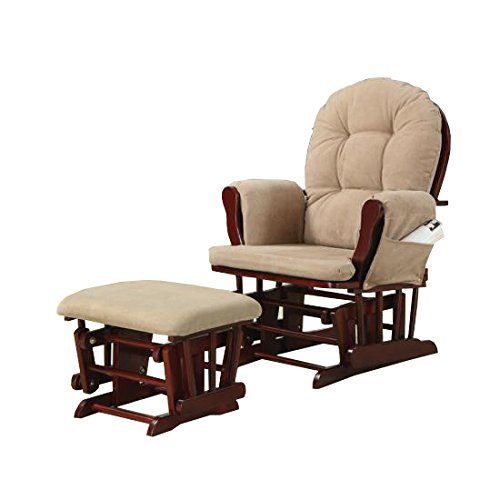 As a parent, you probably spend just as much time in your baby's nursery as your child does. As a result, it's important for you to have a comfortable place to relax when you're spending quality time with your baby. Gliders offer just that. Designed to be comfortable and relaxing, these chairs are the perfect place to sit with your baby while rocking him/her to sleep. Available in a wide variety of options, finding a glider that will look and feel good in your space will be and easy task. Take a look at 10 gliders perfect for your baby's nursery.
Complete with a cushioned ottoman, this glider was designed to provide you with the ultimate level of comfort while spending time with your baby.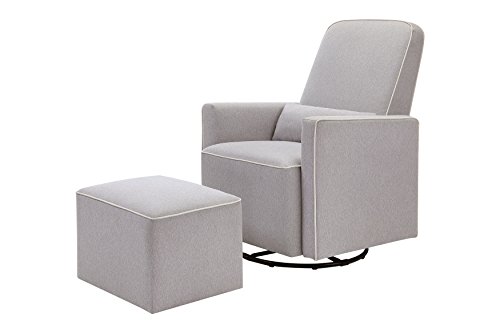 This glider features a stylish modern design that includes a "High back with lumbar pillow included for extra lower back support".
Not only is this chair attractive and comfortable, but it also features side pouches for additional storage space for items such as toys and books.
This stylish chair was designed to glide and recline. An adjustable reclining position will also allow you to have a customized experience.
This beautiful glider is "Offered in 6 wood finishes and 4 fabric choices that will be admired throughout the years". Micro fiber fabric also ensures that the chair will be soft, durable, and easy to clean.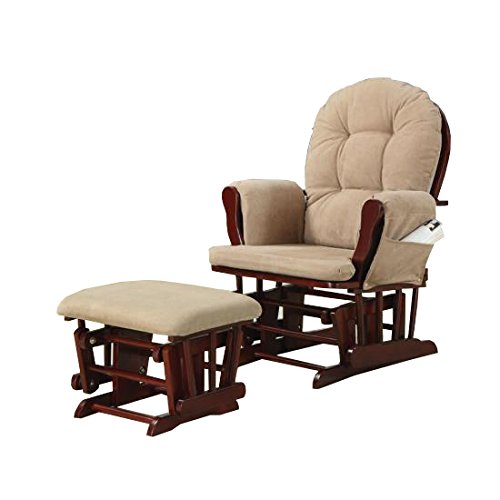 Simple and traditional, this glider was designed to be the perfect addition to any home nursery.
One and a half times wider than the average chair, this glider has plenty of space for both you and your baby.
Tech lovers will definitely appreciate this modern electric glider that also comes with a USB port to make charging your favorite gadgets easier than ever.
This item is stylish and was built to last. A smooth gliding motion means that you and your baby will be able to enjoy this chair in peace for years to come.
Nursing your baby should be a calming and comforting experience for both you and your child and this item will allow you to have just that.