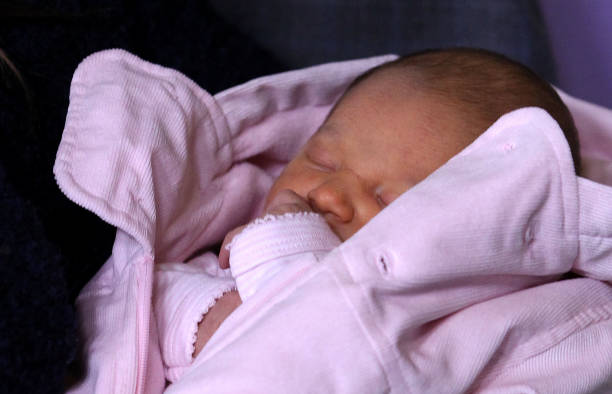 When you welcome a new baby home, you'll probably be spending a lot of time in the nursery. Whether it be for feedings or nap time, your baby's nursery will likely become your second bedroom. So it's important that the space be comfortable for both you and your bundle of joy. With that being said, a nursery rocking chair is a must. Not only do these chairs give you a comfortable place to sit and relax, but they can also be the perfect place for you to feed, burp, and rock your baby. Looking for the perfect piece of furniture to complete your nursery? A nursery rocking chair might be just what you need. Take a look at 10 nursery rocking chairs designed for comfort and style.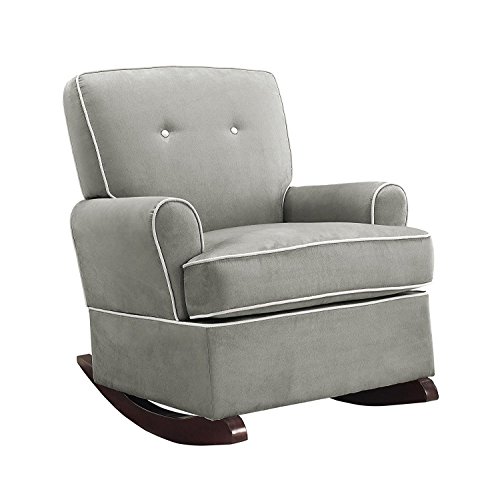 Boasting a comfortable and oversized design, this rocking chair is the perfect place for you to spend time with your baby. You can feel confident that you can sit in this chair for long periods of time without feeling any discomfort.
This nursery rocking chair puts a little bit of a modern twist on the classic design. Whether your baby's nursery has a contemporary or classic feel. this piece of furniture will fit in nicely.
Designed to glide smoothly, this chair comes complete with an ottoman that allows for an even more comfortable and relaxed experience while bonding with your baby.
Nursery rocking chairs come in a pretty large variety of styles and designs, and this one also doubles as a recliner which means that even after your baby outgrows its nursery, this chair can still come in handy.
If you're looking for a rocking chair that you can use even after your baby no longer needs a nursery, this item is it. A sleek and stylish design means that this chair isn't just for nurseries. Instead, it can eventually transition into a living space or bedroom.
Are you a fan of mid-century modern design? If so, this rocking chair will be right up your alley. Not only will your baby love being rocked in this chair, but you'll also feel good sitting in it.
With plenty of room to sit and a smooth design, gliding in this rocker will feel incredibly effortless for you and your baby.
With a classic rocking chair design, this item also offers a leather seat for additional style, comfort, and durability.
Some people prefer to keep it simple, and that's perfectly fine. This classic wooden rocking chair may not have any extras, but it'll still get the job done.
Just because you plan to use a rocking chair specifically in your baby's nursery doesn't mean that it can't still look good. This item combines style and practicality to put together a chair that you will love.
Lead  (Photo by Danny Martindale/Getty Images)