When it comes to kitchen design, counters play a huge role in the overall look and feel of the room. After all, kitchen counters are one of the most important aspects of any kitchen. Not only do they add to the design, but they also greatly affect functionality. Not having enough counter space can be a huge hassle, and having countertops that are not sturdy or durable can also cause a huge problem. For that reason, it's important to pick kitchen countertops that are both good-looking and usable. While marble and granite are two of the most popular options – concrete is also a great choice. I know, when you hear the word concrete, sidewalks and streets are probably some of the first things that come to mind, but this material can also be perfect for kitchen counters. Take a look at 15 stunning concrete kitchen counters.
Concrete doesn't always have to look rough and big and bulky. Instead, it can look sleek and smooth like this beautiful counter.
image via modern concrete.blogspot.com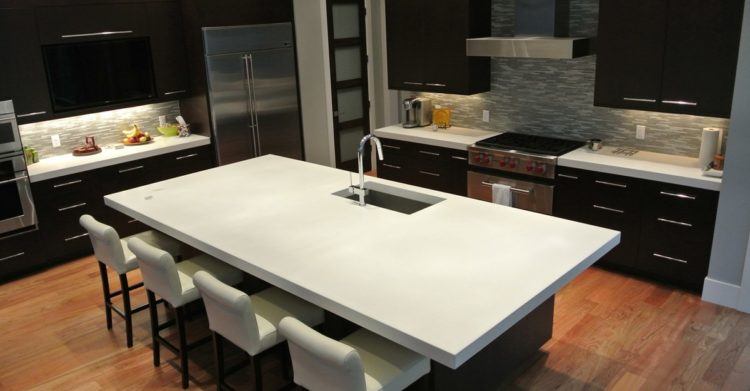 Kitchen counters can be used for an array of things. Preparing food, serving food, and even eating food.
image via conretenetwork.com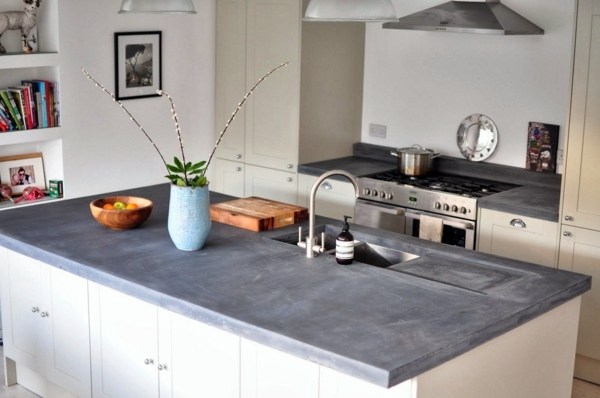 One of the great things about concrete kitchen counters is the fact that they can blend in with almost any kind of design.
image via avso.org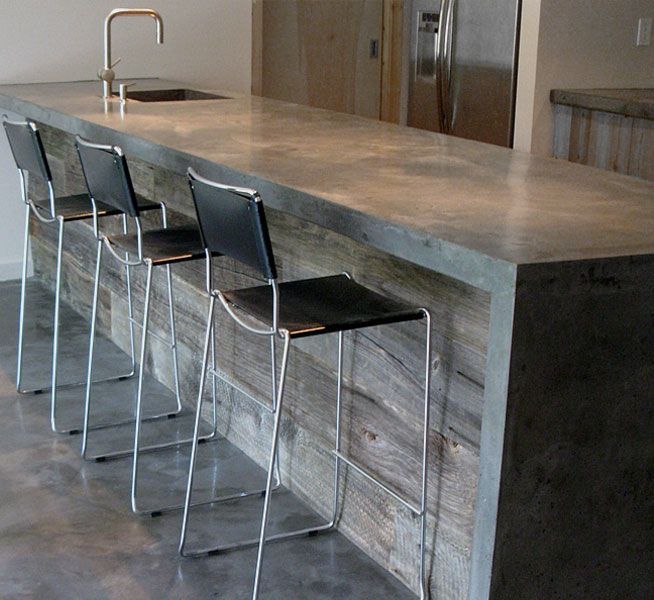 On top of being flexible, concrete counters are also very durable and easy to maintain, two qualities that are especially important.
image via emaze.com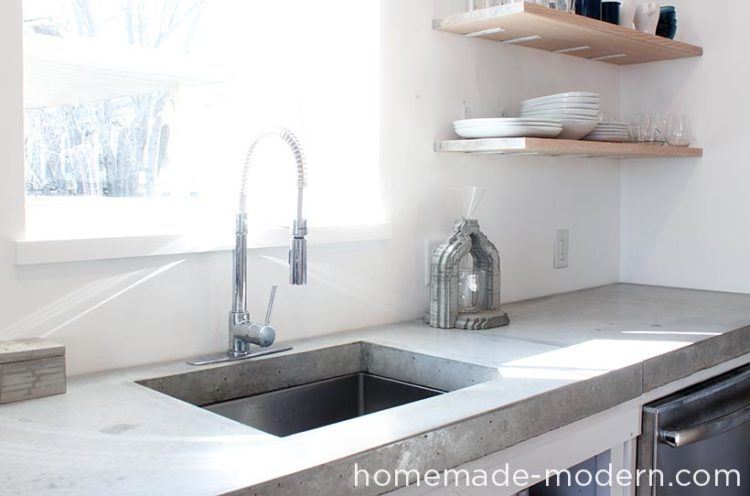 Are you worried that concrete kitchen counters will make your space seem dark and gloomy? Don't be.
image via homemade-modern.com
Depending on the size and shape of your kitchen, you may want to use concrete for all of the countertops or just the main ones.
image via dream-kitchens.com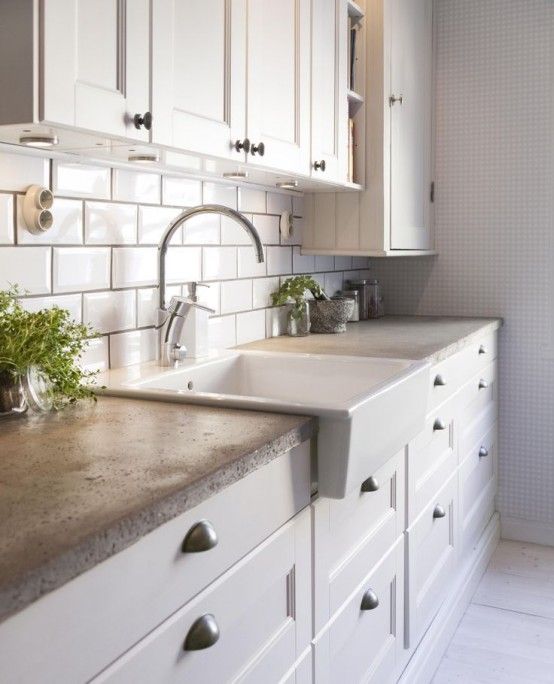 Going for a minimalist rustic look? Concrete kitchen counters can definitely help you achieve the look you're going for.
image via mytechref.com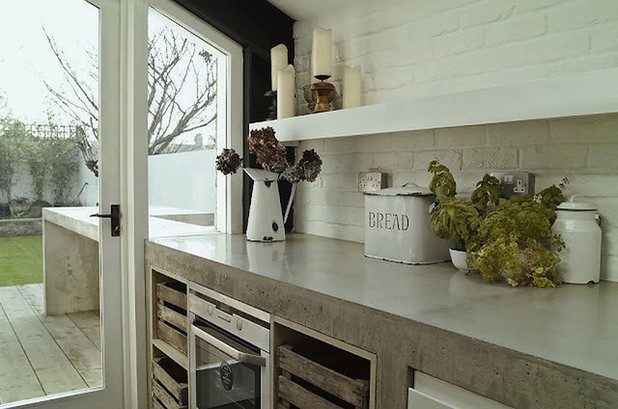 It's no secret that the kitchen is one of the most important rooms in the house, so its only right that it looks good at all times.
image via houzz.com
Simplicity is key, and concrete kitchen counters offer a nice stylish layer of simplicity to any space they're in.
image via diynetwork.com
If you're really a fan of concrete, you'll be happy to know that it is also possible to have a kitchen sink made of concrete.
image via 
www.concreteshopstore.com
Got hard wood floors? They could be the perfect match to go along with your lovely concrete countertops.
image via concretecreationsnwa.com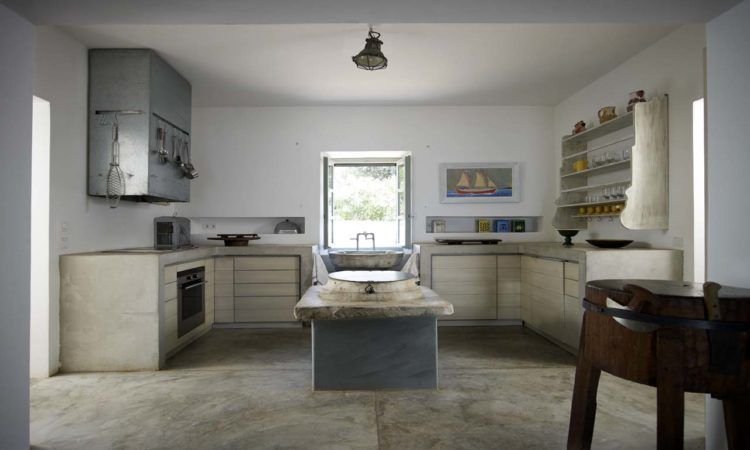 Kitchen islands are a great way to have additional counter space. Some islands even have additional space for seating.
image via remodelista.com
If you've got an outdoor kitchen, concrete counters can also be a great fit for that space.  As you can probably already guess, concrete holds up pretty well outdoors.
image via decoratw.com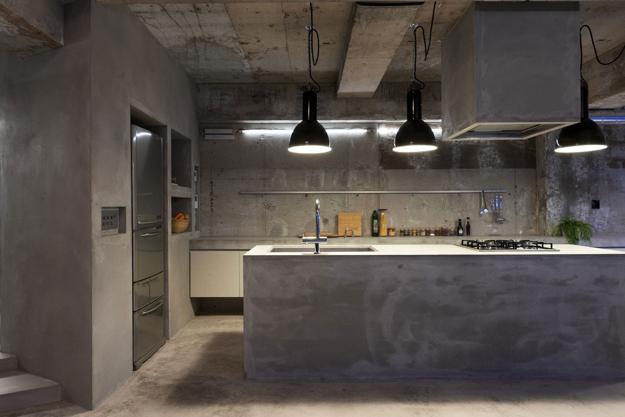 Having hanging lamps directly over your kitchen counters can be a great way to show them off.
image via lushome.com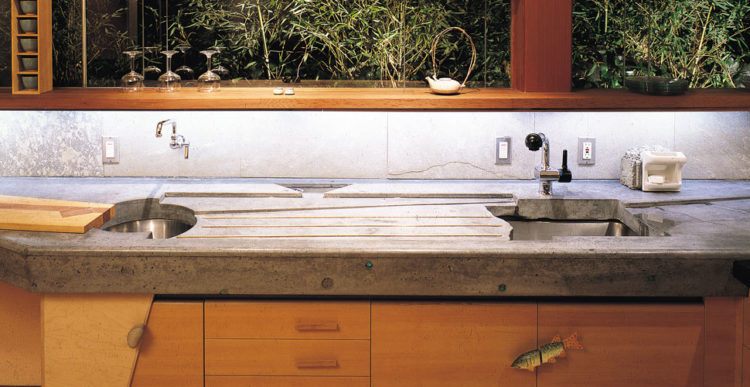 If you think 'regular' concrete is too boring for you, there are some things you can do to make your kitchen counters look a little more interesting.
image via 
www.concreteexchange.com
lead image via avso.org