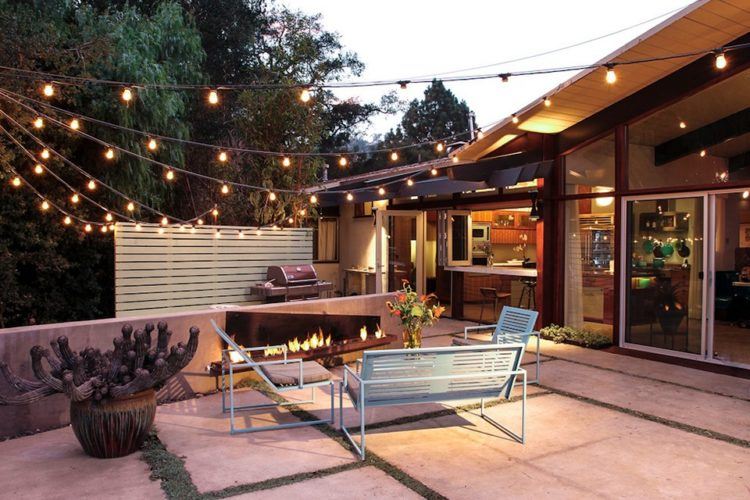 Now that summer is already in full swing, people everywhere are making use of their backyard space. However, many people prefer to head outdoors in the evening time once the weather has cooled down a bit. This is why the perfect backyard lighting is important. But why go with something boring and plain where there are some amazing unique lighting options out there? Sure, light serves a practical purpose, but there's more to it than that. Setting up your backyard with the right lighting can change the entire atmosphere and give your yard space a completely different look and feel. Whether you want to host an outdoor party, or simply want to hang out with friends and family, lighting is essential.  Why not allow your yard to look its best with some unique lighting – especially if you plan a lot of time outdoors. Take a look at 10 unique lighting options for your backyard.
If you've got a little dining area in your backyard, these LED rings are a great way to bring a little light to your space with an extra side of style.
image via artenzo.com
Talk about unique lighting, these awesome colorful log style lights are the perfect fixture for your backyard this summer.
image via myamazingthings.com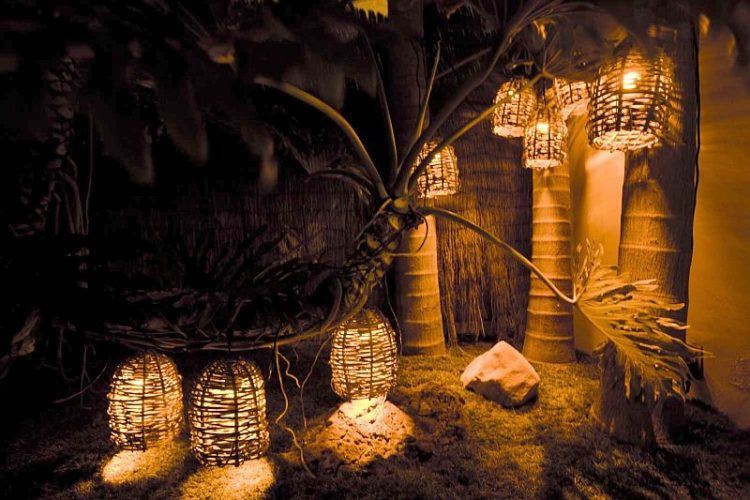 One thing lighting is good for is setting the mood, and these cool wicker lights do just that.
image via thorplc.com
During the summer months, bright colors are in. These little round hanging lamps may be small, but don't let their size fool you.
image via https://alamocitylights.wordpress.com/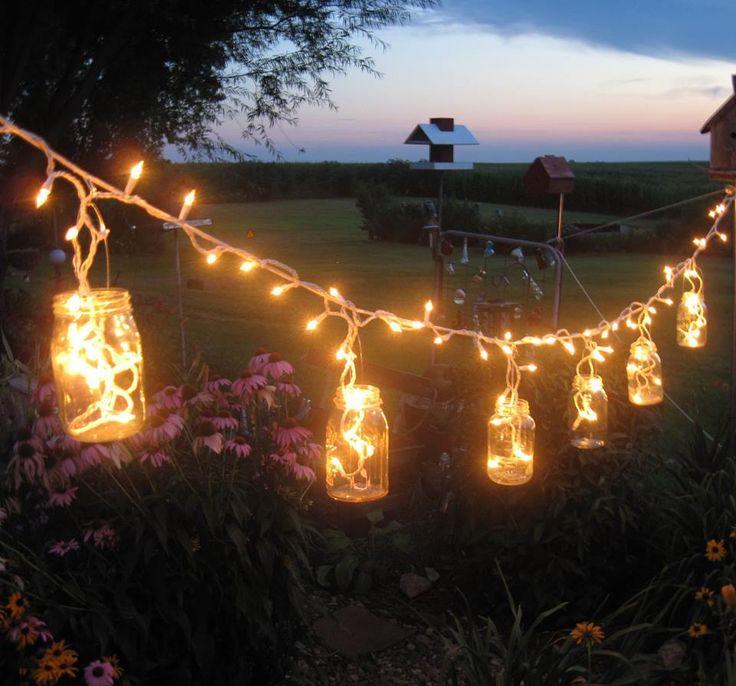 If you're looking for the perfect unique lighting, you might not have to look as hard as you think. There may be old items you can repurpose into lights for your yard. These hanging mason jar lamps are the perfect example.
image via lightingandceilingfans.com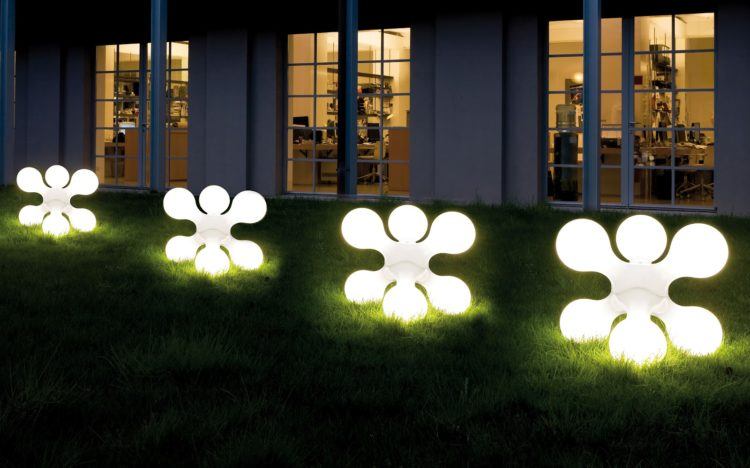 These unique lights are sure to do more than just brighten your yard, they'll definitely keep  people's heads turning.
image via outdoor.jacqmagazine.com
These DIY lights add a little extra flair to this backyard space that can't be ignored.
image via fantasticviewpoint.com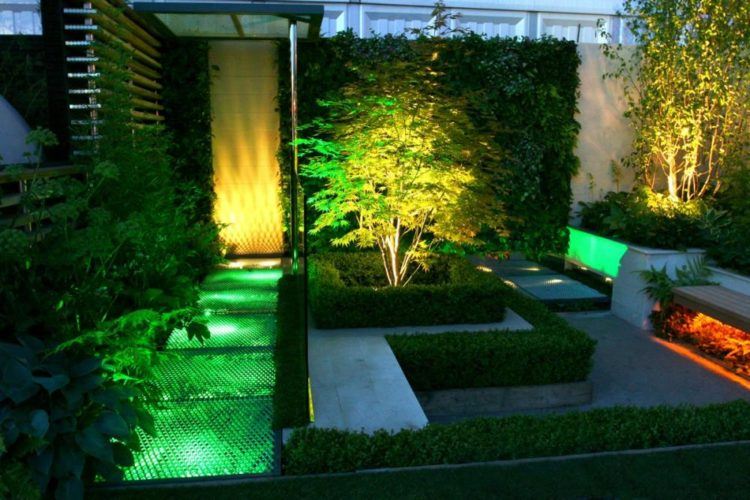 Once again, lights can be a great way to bring some additional color to your yard. This unique lighting set up includes cool green lights.
image via qnud.com
Sometimes it's nice to put a new twist on something classic. This bundle of torch style lights is perfect for this summertime yard.
image via scatteredthoughts.com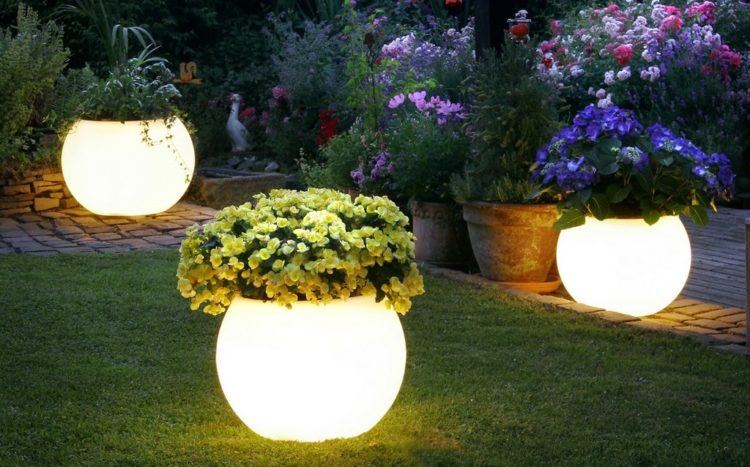 Thinking outside of the box is key when it comes to unique lighting. These flower pots do much more than just hold plants, they also provide the perfect amount of light.
image via certified-lighting.com
lead image via pixelinteriors.com