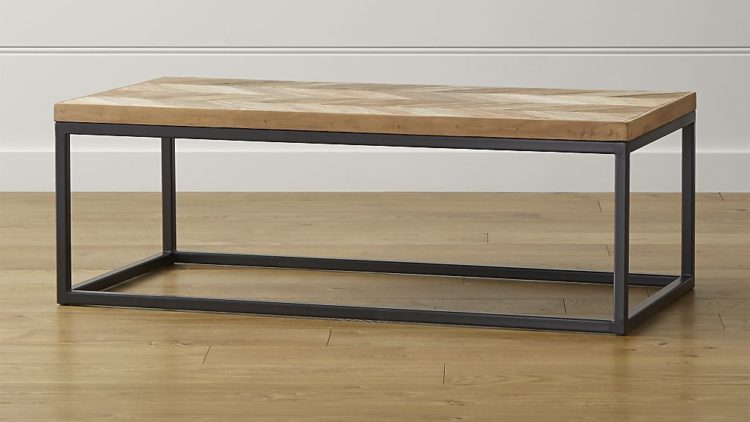 Coffee tables are a pretty important piece of furniture. Although they are most commonly found in living rooms, they can also be great for bedrooms, offices. While a coffee table's initial purpose may have been providing a place to serve beverages and other refreshments, over the years they've become more about aesthetics. Of course, you want a coffee table you can actually use, but you also want one that will look good in your space. Fortunately, coffee tables come in a wide variety of designs, making it easy to find one that can blend in with your existing look. If you're looking for extra storage space, you may even want to consider a coffee table that has drawers and or/shelves built in. Regardless of what it is that you want in a coffee table, the possibilities are truly endless. Here are 10 trendy coffee tables for your living room.
With a simple wooden design, this coffee table would be the perfect addition to a modern living room space.
A simple metal frame gives this table a sturdy design that is complimented by a nice wooden top.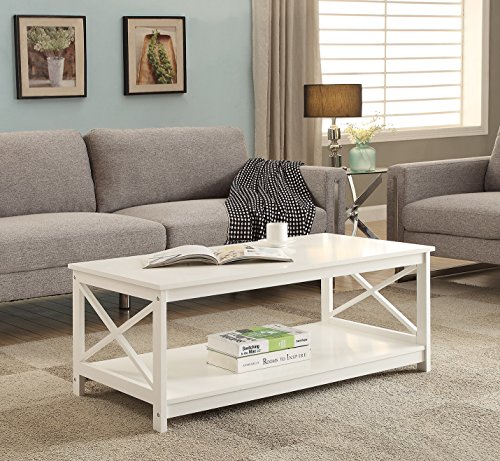 With a "beautiful white finish" this coffee table can fit in well with almost living room space. On top of that, it has a built-in shelf which provides extra room for storage.
A faux marble top gives this table a sophisticated look that will definitely add a little bit of luxury to your space. The liftable design also gives you some flexibility as far as how you'd like to use the table.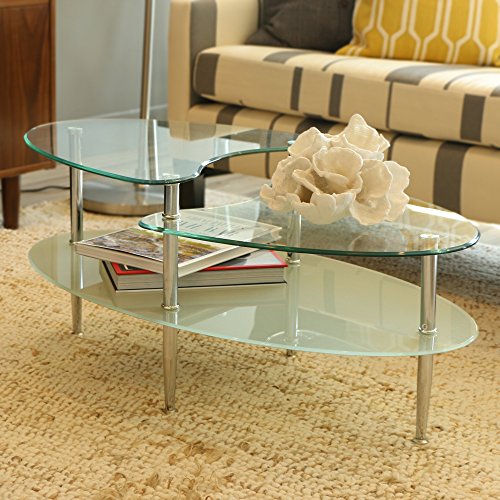 Wooden coffee tables are probably what most people are used to seeing. However, this glass table has a unique design that is modern and sleek.
While some people want a coffee table that will attract lots of attention, others prefer a simpler design. If you're a part of the latter group, you'll definitely appreciate this simple table with "Open shelves for storage and display".
A "Simple stylish design" ensures that this table will be "suitable for any room". The two-tier design also adds a unique touch that makes this table great for putting things on display.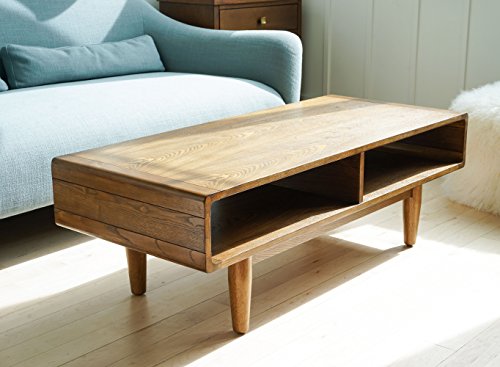 Boasting an "open storage concept," this table has a lovely contemporary design that truly embodies "mid-century minimalism".
Rectangular coffee tables are very popular, but square designs can also be a great choice. This item can act as the center piece of your living room or office thanks to "a matte black finish with a distressed wood grain top that creates a refined, clean look in your home".
With both a wood and glass design, this coffee table offers the best of both worlds. This allows it to be a great fit for both formal and casual spaces.
lead image via crateandbarrel.com