For many people, summer is the best season of the year. There's something about the warm weather and long days that makes everything feel a little more relaxed. So why not make sure your house reflects the casual summer mood? Picking the perfect fresh finds to give your home that summer time vibe is a great way to welcome the new season. From bright colors to floral prints, there are lots of ways to incorporate summer into your interior design. If you love to entertain friends and family, these awesome fresh finds will make them love your space a little bit more. Here are 10 summer inspired fresh finds for your living room.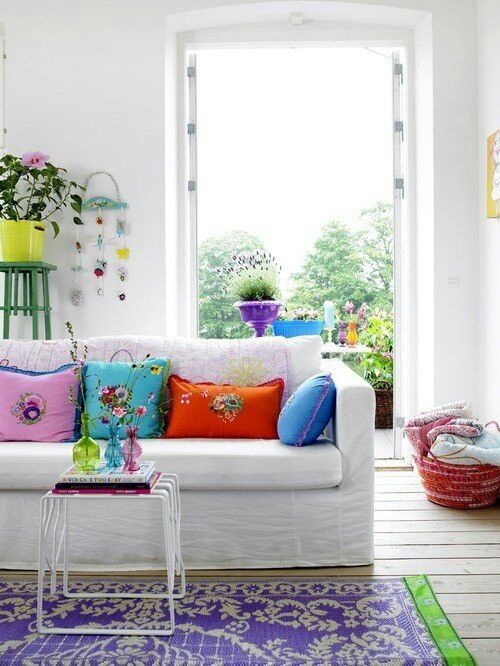 Colorful pillows are a great addition to your home at any time of year, but especially during the summer months.
image via digsdigs.com
One of the best fresh finds for the summer include indoor plants. If you're not a huge fan of flowers, house plants can still be a great addition to your living space.
image via freshome.com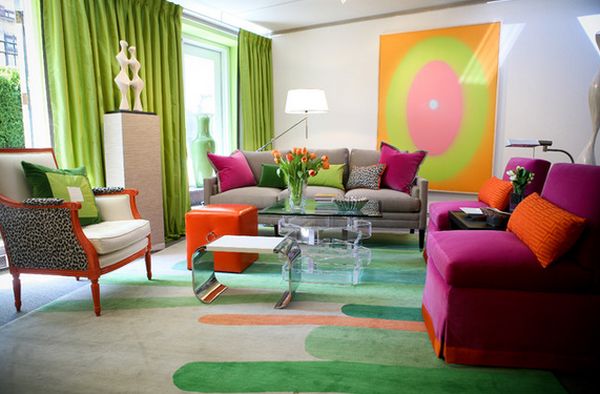 Bright colors are always an excellent way to celebrate summer. In fact, bright colors can even give your living room a summer-like vibe all year-round.
image via homedit.com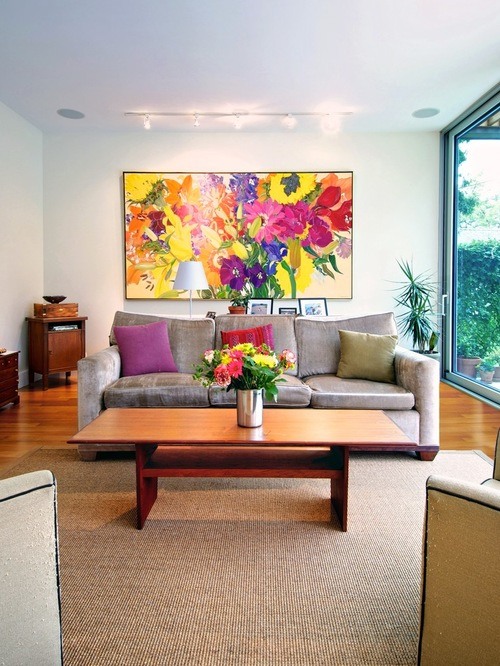 Colorful flowers are perfect for your living room in the summer – especially when they're seasonal.
image via houzz.com
When it comes to fresh finds, it's always nice to find things that are interesting and unique. This living room boasts a nice beachy design that isn't too casual.
image via thehappyhousie.com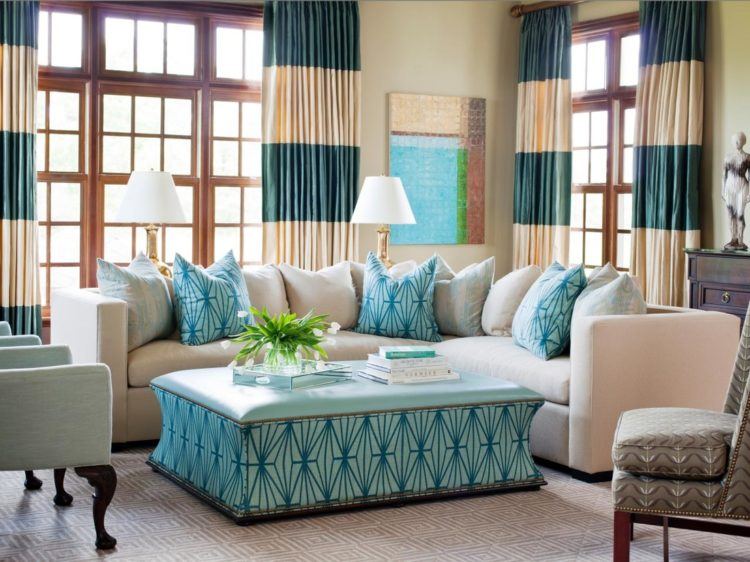 Of course, trying to re-decorate your entire living room just because it's summer is a little over the top. However, you can make subtle seasonal changes like switching your curtains or your accent pillows.
image via http://diningandlivingroom.com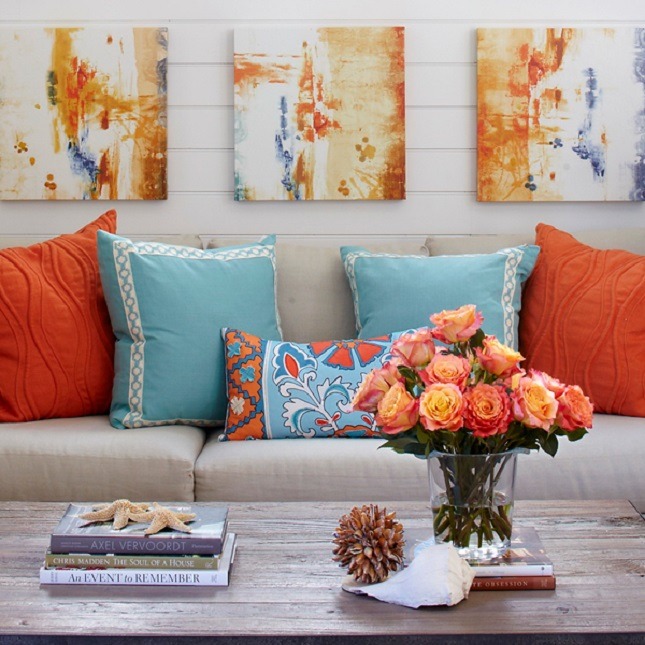 Small beach themed accessories like shells and star fish are always something nice to add to your living room during the summer.
image via brit.co
If there's one thing that most people think about when they think of summer, it's the beach. So why not add some beach decor to your list of fresh finds?
image via 
robert-siefken.com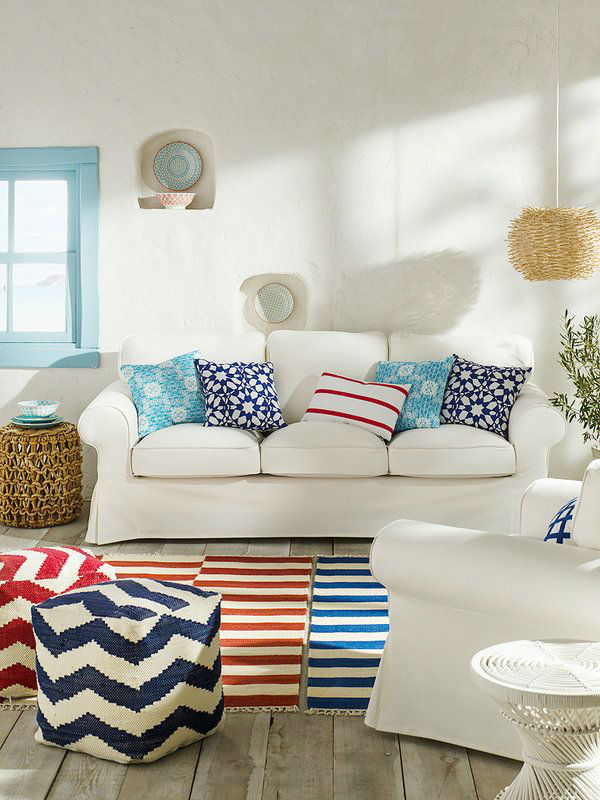 In the United States, there's no holiday bigger than the 4th of July. Red, white, and blue themed decor is always welcome.
image via http://living.ticebranch.us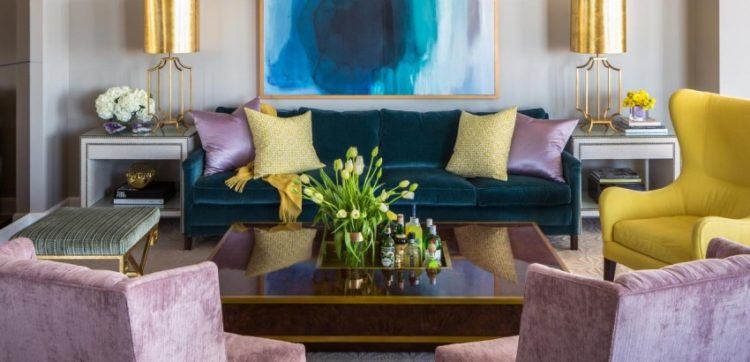 These gold lamps are the perfect fresh find to get your living room looking a little extra lavish this summer.
image via luxxu.net
lead image via decony.com