Remodeling does not need to be a costly, major headache. In actuality, it can be a fun and rewarding process if you have the motivation to perform the renovation. There are thousands of subcontractors who may specialize in your specific type of renovation or you can grease the elbows a little and try a home do-it-yourself project. No matter how you get it done, renovating can certainly brighter your home and continue to add value.
Whether you are bored with your home or wish to increase the value of the property through improvements, remodeling can renew your interest while also improving the functionality of the rooms in your home. In many instances, remodels are targeted investments that can add value or improve the marketability when it is time to sell.  Regardless of the reason, if you need a change, the following are the top 10 reasons to perform a home renovation.
Be Embarrassed No More
One of the biggest reasons to do a home renovation is to eliminate the embarrassment of those 1970's avocado countertops. If you are embarrassed to invite your friends over because they may laugh at your outdated furniture or kitchen and bathroom colors, it's time to make a change. Installing new countertops is easy and not overly expensive so you can make a huge difference with a simple change. Although your friends do not really care, you will at least feel better when they come over for dinner next time.
Home is Where the Heart is
They say the home is where the heart is; meanwhile the kitchen is the heart of the house. Families and their friends spend the majority of their time in the kitchen. Women assume that men fall in love with them as a result of the bedroom. In reality, men fall in love because of the kitchen. Therefore, if you are looking at your appliances and cabinets and thinking that they are old and worn then replace them with something more appeal for you and the entire family. Since the most time is spent in the kitchen, why not make it as pleasant as possible?
Make Corrections to the House
If you are noticing certain appliances or areas of the home are simply outdated and falling apart, it may be a better option to renovate instead of using duct tape to keep it together. Your bathroom may have tiles falling off the wall or the toilet may be flushing slowly. If you can afford it, retile the bathroom and update it with a fresh new desire or completely replace the toilet. There is always something that needs to be fixed in a home so buy a beautiful replacement.
Prepare for Retirement
If you are planning to remain in your home well into your senior years then it is critical to upgrade the home with age-in-place features. This includes replacing bathtubs with step-in showers including side bars for grip. Also, you should install toilets for those with limited mobility or who are forced to be in a wheelchair. Signs of aging and retirement are always a good indicator of a necessary home renovation.
Transform your Basement into Something Usable
Are you tired of simply using your basement as a giant storage unit? Well, now is the time to convert it to a modern living space such as a man cave, media room or construct and closet and add a window to convert it to a bedroom. This will increase the value of your home by adding square footage. There are so many fun options that can help eliminate those piles of boxes with one-inch of dust collecting. Renovating the basement will also force you to go through those boxes so you can have a yard sale to help pay for the renovation.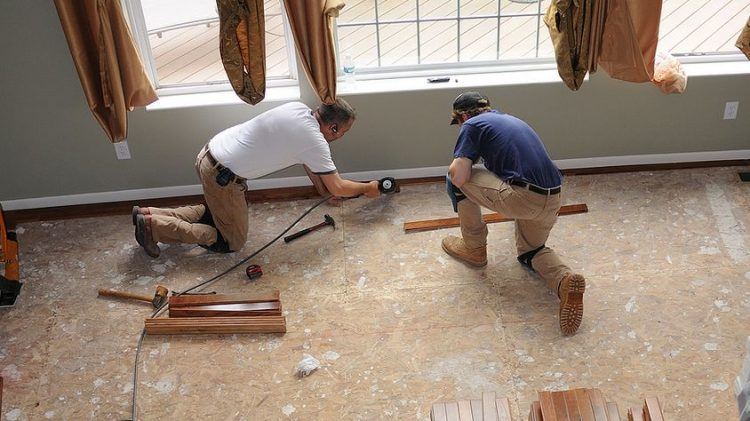 You are Targeting a Greener Home
Green remodeling is becoming much more popular these days due to the tax incentives and rebates. If you are currently paying too much for your utilities, it may be a sign to retrofit your home for more energy efficient options. This could include replacing your single-panel windows with more energy-efficient options. This can save you hundreds of dollars per month in bills. Other major savings can come from energy efficient appliances, natural materials and utilizing an alternative energy source.
Your Closet is Too Small
As your family grows, the amount of shoes and clothing grows with it. In many of the older homes, there is limited closet space which can easily be outgrown. If you are noticing that you need more space, renovated closets allow you to increase storage and make for a more efficient use of the available space for the future.
Your Home Feels Stale
If your home feel almost perfect but is lacking one thing, change it. Renovations do not need to be a massive undertaking. They can be a minor facelift that is not expensive or time consuming. Try painting your walls and baseboards a different color to allow the house to feel fresh and clean. This is an excellent option for those on a budget.
You want to improve the Appeal of your Abode
If you are looking to sell in the near future, you can improve the marketability of your home by upgrading the most important areas of the home: kitchen and bathroom. As you may have noticed, this article focus a lot on the kitchen and bathroom. That is because when these areas look worn, they can give the appearance of a run-down home to perspective buyers. Therefore, by keeping these areas new and fresh, it will improve the entire house.
Your Kids are Staying Put
If you would like to stay in the neighborhood because your children have made friends on the block and don't want to change schools then you will remain in this location until they go to college. This is a common sentiment among homeowners. Why wait until the kids are out of the house to remodel? Make your future home suitable in the present. Planning this in advance is a good sign that you may want to make some adjustments to improve comfort over the next decade (or two).