When it comes to kitchen countertops, there are quite a few options out there for people to choose from. Over the years, marble and granite have become popular choices, but slate countertops are also something to consider. Not only are slate countertops beautiful, but they also have other qualities that can make them a better choice than marble and granite. Since slate is not a porous material, it is relatively easy to keep clean and doesn't absorb liquids. This means that you won't have to worry about any potential spills causing permanent staining to your counters. On top of that, slate is very durable which means that there is a low likelihood of scratching or chipping. Last, but certainly not least, slate countertops are affordable and are less expensive than marble and granite. Here are 10 kitchen designs with slate countertops.
Although slate countertops don't come in as many varieties as marble and granite, each countertop is still unique.
image via http://sdflooringcenteranddesign.com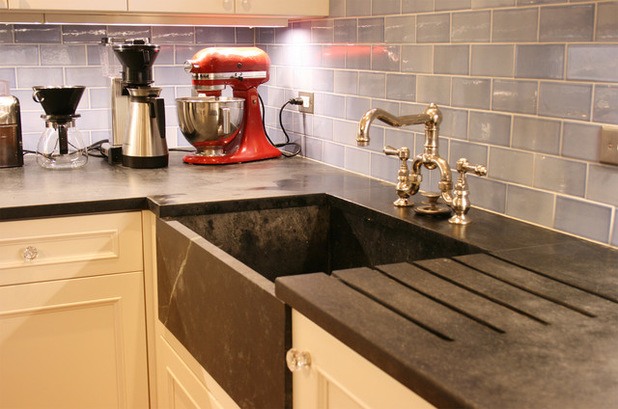 Kitchen countertops aren't something we think about a lot, but they're incredibly important to the look and functionality of our kitchens.
image via houzz.com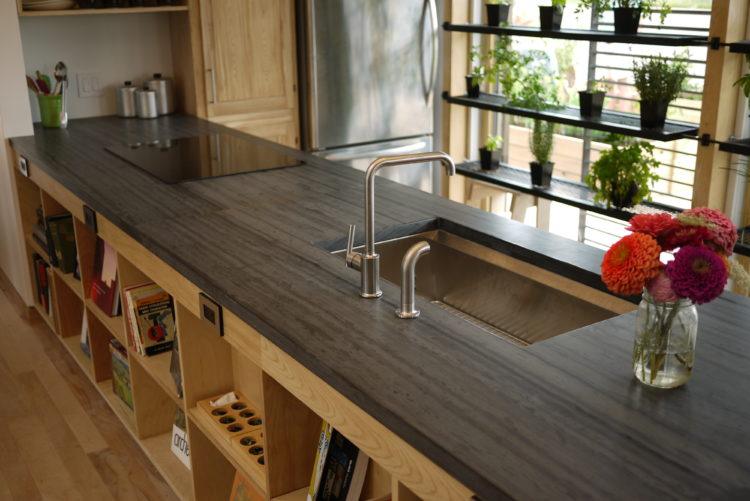 Slick slate countertops are unbelievably attractive and can really transform your kitchen.
image via luxuryflatsinlondon.com
No matter what type of look you're going for, slate is the type of material that can blend in well with any style.
image via trendir.com
When it comes to kitchen design, there lots of ways to make sure you are correctly complimenting your countertops. This dark wood flooring is the perfect match for these dark slate counters.
image via decorpad.com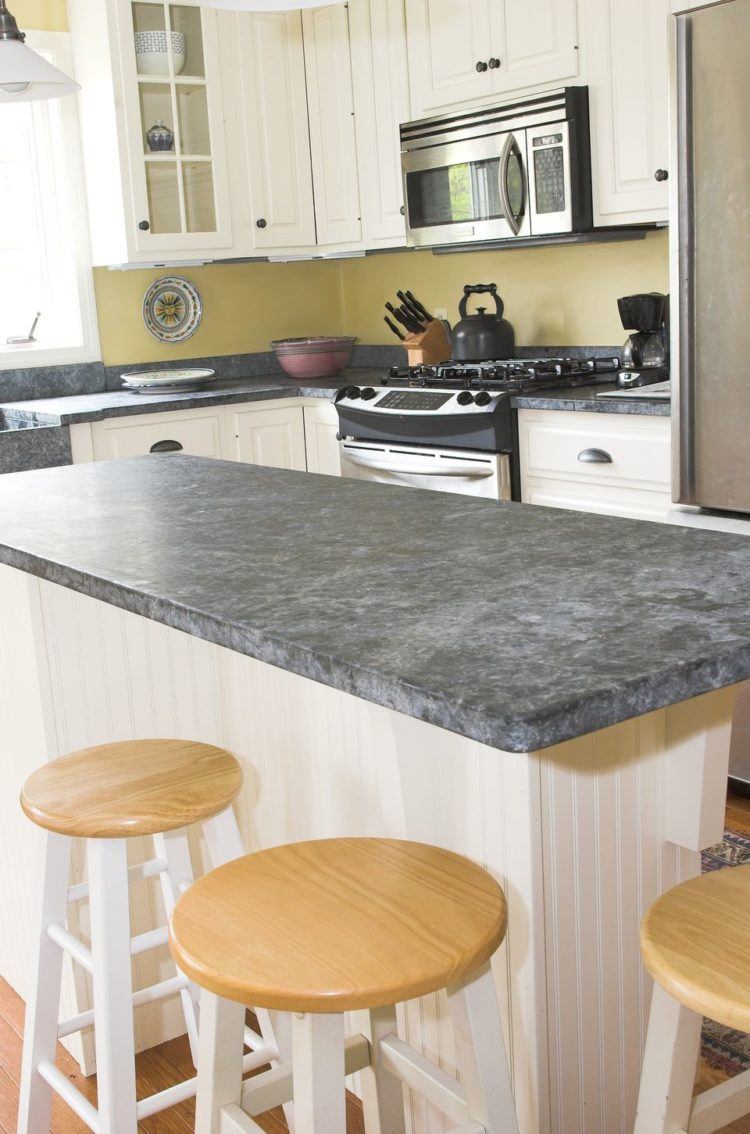 Keep in mind that slate countertops don't just have to be one color.
image via thespruce.com
With slate counters, your kitchen's cleaning routine will definitely be less of a hassle and there is less maintenance to worry about.
image via city-data.com
This beautiful modern kitchen is a prime example of just how stunning slate countertops can be.
image via gardenslatesoapstone.com
Once you get slate counters, you'll probably want to show them off. Hanging lamps can be exactly what you need to shine a little light onto your beautiful counters.
image via generva.com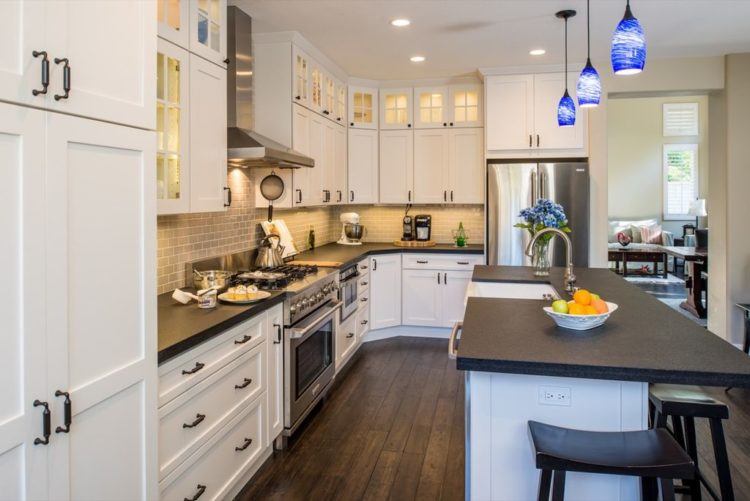 With lots of counter space, this large kitchen allows the slate to really shine.
image via zillow.com
lead image via trendier.com