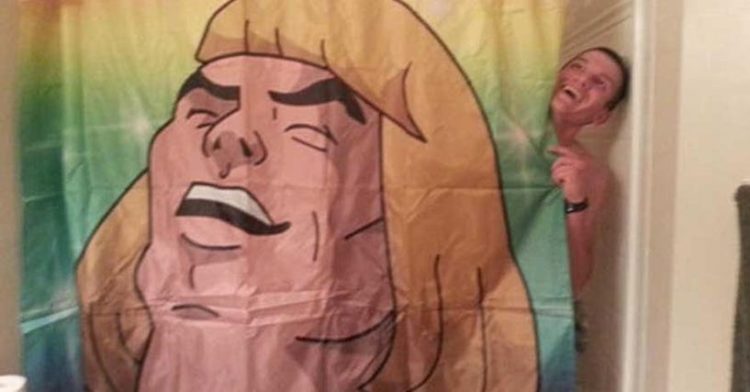 If there's one place in your home where you can take a little risk with the design, it's the bathroom. Since bathrooms aren't a place where you entertain guests or spend a ridiculous amount of time, they're the perfect place to have a little fun. What better way to do that than to get a funny shower curtain? Most shower curtains are pretty boring, and they're something that people usually buy without giving a second thought. But funny shower curtains can really spruce up your space and show off the silly side of your personality. If you're ready to try something a little different with your bathroom design. Check out 10 funny shower curtains for your bathroom.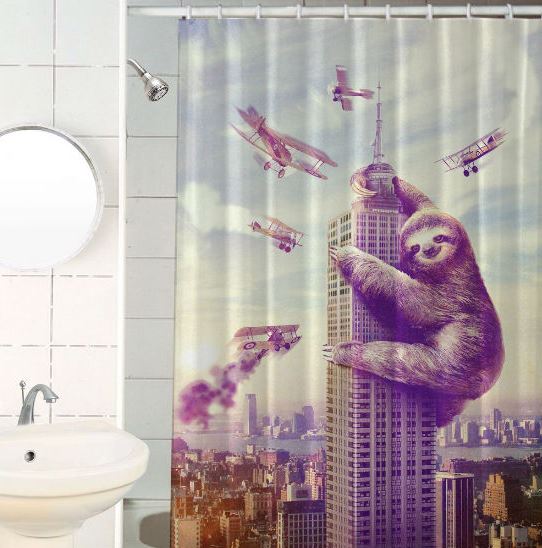 A few years ago, this little sloth was everywhere on the Internet. If you were one of the many people who loved him, you can now get him printed on a shower curtain?
image via worldwideinterweb.com

Funny shower curtains come in a wide variety of designs including themes for adults and for children.
image via aliexpress.com
If you're a fan of robots and technology, you might be especially drawn to this quirky shower curtain.
image via navpa2016.org
Imagine walking into someone's bathroom and seeing a shower curtain like this. You probably wouldn't ever forget it, right?
image via sharpshirter.com
When it comes to funny shower curtains, nothing is off limits. Designed like a jail cell, this shower curtain will definitely give your bathroom a unique look.
image via https://www.etsy.com/shop/TablishedWorks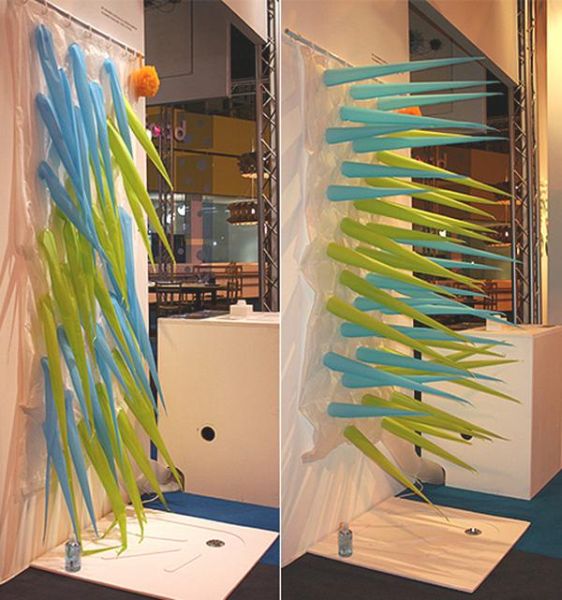 A shower curtain with a bunch of spikes isn't for everyone, but if you're willing to take a risk, this could be a great option.
image via furniture.jackandparker.com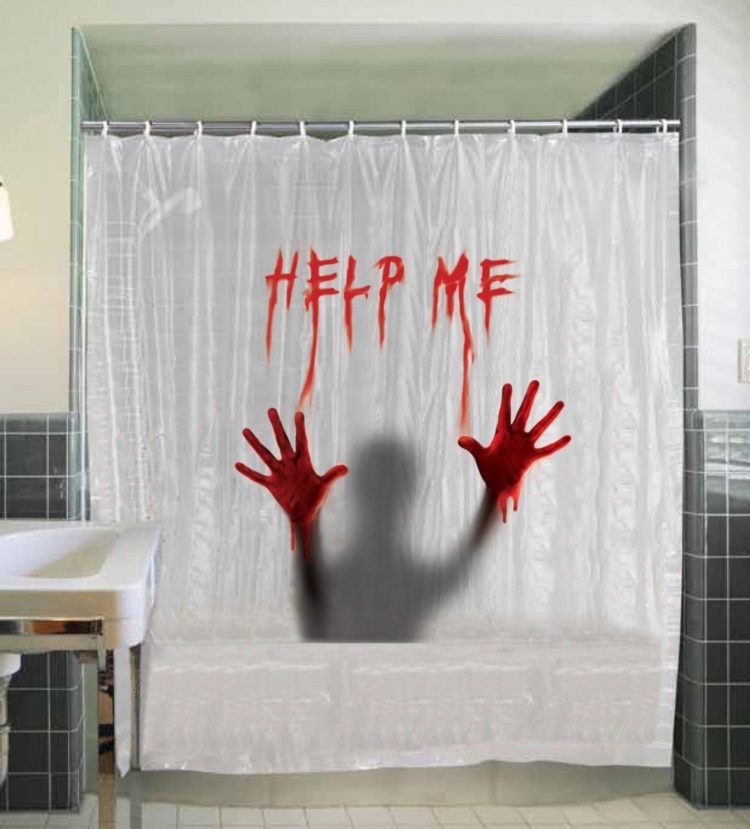 Are you a fan or horror movies and dark humor? If so, this shower curtain could be just what you and your bathroom need.
image via http://rickevanscustomhomes.com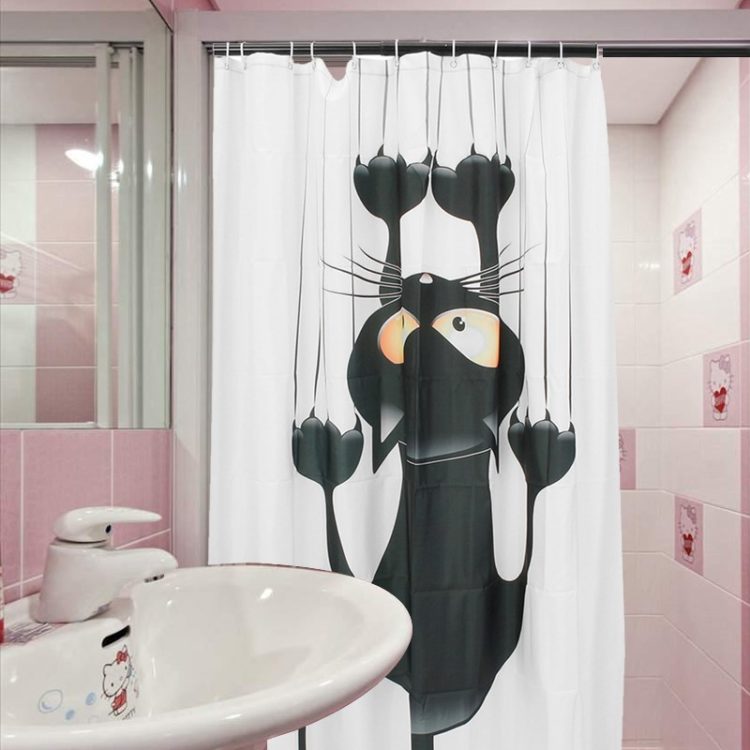 Since they're relatively easy to change, you could easily keep a few funny shower curtains if your arsenal.
image via aliexpress.com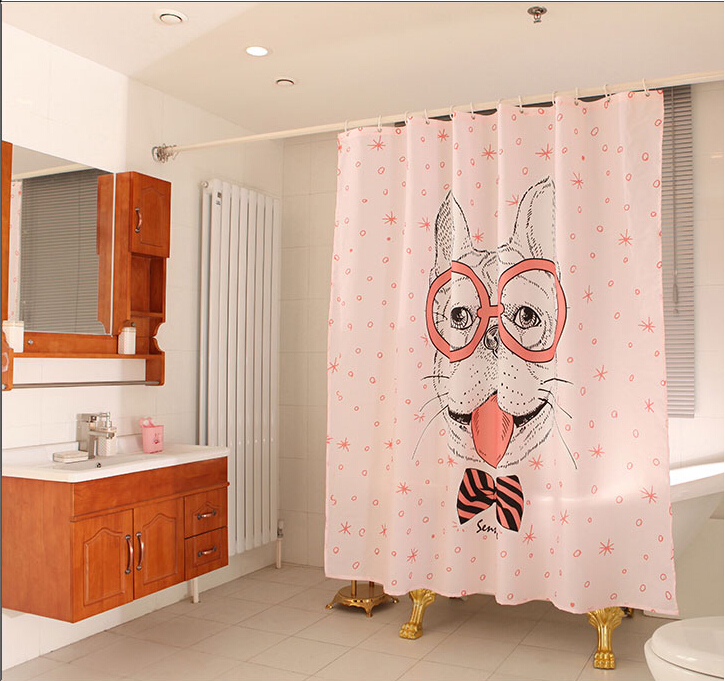 Do you love cartoons? This adorable cartoon dog shower curtain is fun, cute, and stylish.
image via http://colchasyedredones.net
Even adults love The Cat in the Hat, so why not show him some love with your shower curtain?
image via rilane.com
lead image via ranker.com