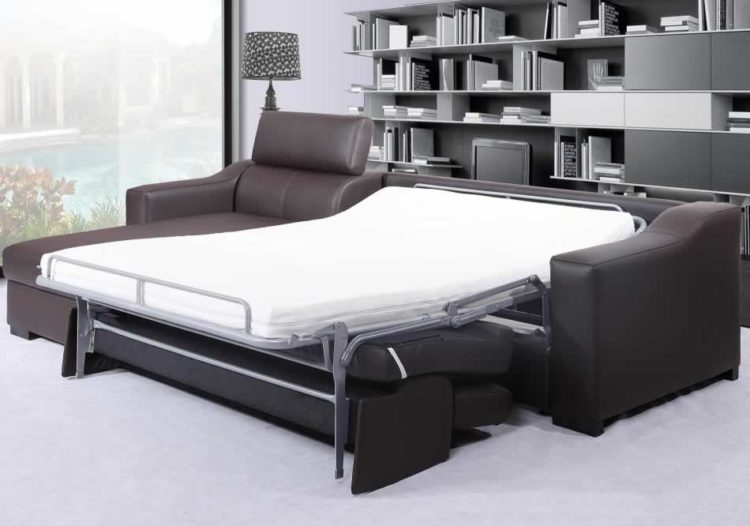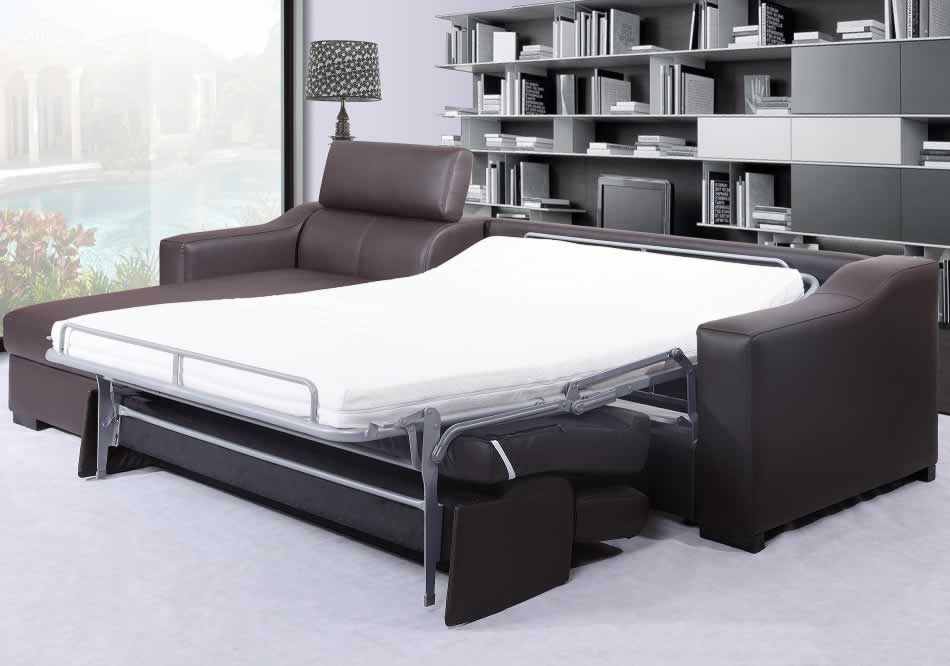 Whether you have a visitors once a month, or just have a guest or two here and there, having a place for them to sleep is essential. Sure, most people wouldn't mind taking the couch or even the floor, but it's always nice to have something a little more comfortable to offer when possible. This is why sleeper sofas are the perfect piece of furniture. With a design that says couch by day and bed by night, sleeper sofas are both stylish and practical. Many sleeper sofa designs are so attractive that you'd never be able to tell that they have the ability to transform into a bed. On top of that, they're an especially great choice for people who don't have a spare bedroom. If you need a couch that can 'do both', then you're in luck. Take a look at 10 comfortable sleeper sofas that you and your guests will love.
A modern look makes this sleeper sofa perfect for your contemporary living room. Cool gray color and chrome legs also means that it can blend in well to almost any existing color scheme.
This sleeper sofa features a classy and comfortable design that will look great in your home. On top of that, your guests will love the queen size mattress that folds from under the cushions.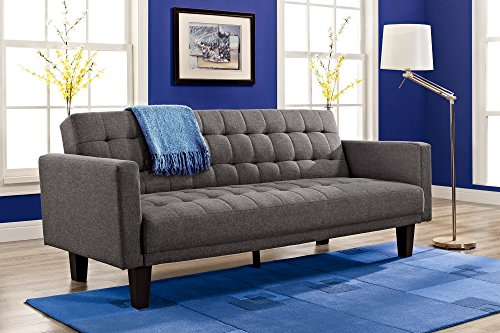 Some people shy away from sleeper sofas because they assume that they won't be as attractive as 'normal' couches. However, that isn't the case and this beautiful modern sofa is proof.
Perfect for a small living room, this love seat is small and comfortable. A linen fabric design also makes it durable and easy to clean.
Did you know that sleeper sofas can also double as sectionals? If you love the look of a sectional sofa but would still like to have the extra sleeping space, this item is just what you need.
Featuring a unique design, this sleeper sofa can look great in a formal or casual living space. Its tufted velour design is guaranteed to turn a few heads, and your guests definitely won't have any qualms about sleeping on this couch.
If you're looking for something simple and modern, this sleek black sofa will get the job done. In addiction to its looks, a reclining design makes it easy to transform this item into a bed.
With an "ultra-stylish" design, this sleeper sofa is made from a "high-performing DuraBlend" that has the look and feel of leather. With that being said, not only is this couch beautiful to look at, but it's also comfortable to sleep on.
This piece is perfect for people who only have occasional guests. A simple gray design makes this sleeper sofa a nice fit for a small living room or bonus room.
Bright and colorful, this sleeper sofa is incredibly unique. While such an interesting design may not be for everyone, this is one sofa no one will ever forget.
lead image via maggiesdoughnuts.com