Our homes are a reflection of us, so we all want them to look good. However, most of us also want to save money. This obviously can great a bit of an internal struggle for those of us who have champagne taste on a beer budget. Fortunately, though, there are lots of cheap home decor options out there that can have your home looking wonderful without leaving your wallet looking empty. And if there's one place where cheap home decor always works extremely well, it's the bathroom. Although bathrooms aren't places where we entertain guests and spend our time hanging out, they're still very important. Here are 10 cheap home decor ideas for your bathroom.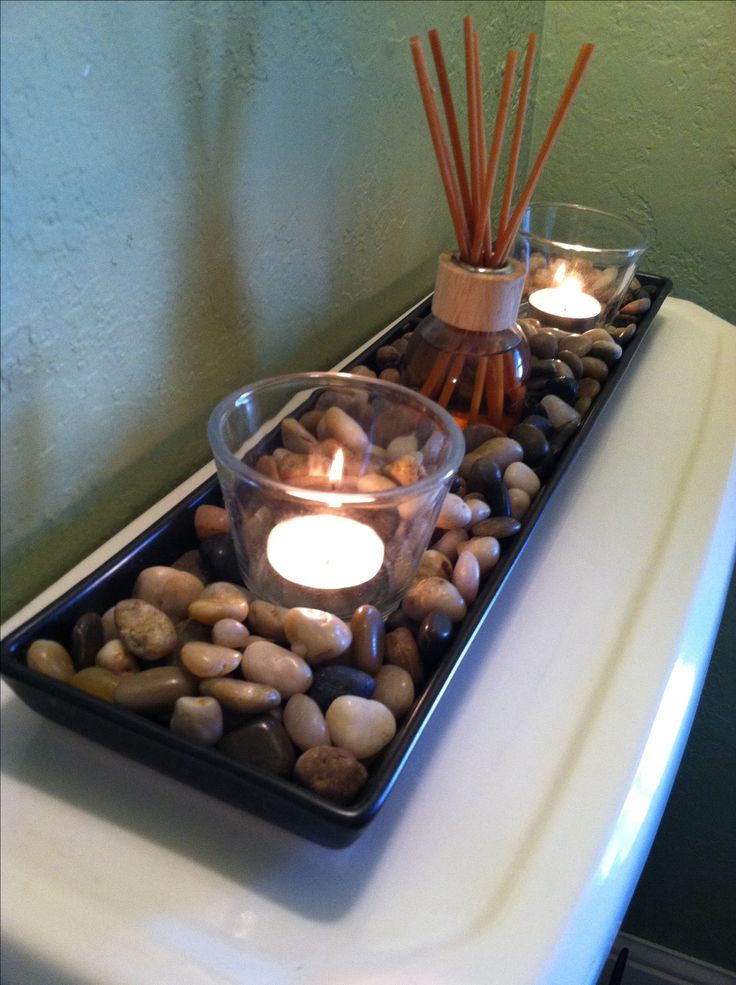 If you have a small bathroom, you might feel like there isn't really any place for you to decorate. However, placing something on the top of your toilet tank is always a great option.
image via postila.ru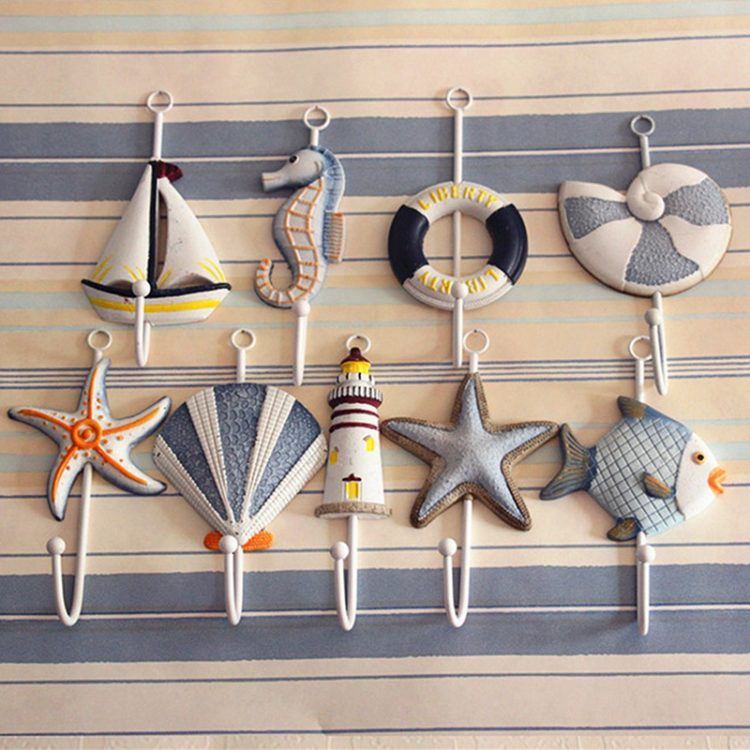 Nautical themes always work well in bathrooms, and cheap hooks like this can add some stylish storage to your space.
image via aliexpress.com
When it comes to cheap home decor, nothing works better than repurposing something you already have.
image via ankavos.net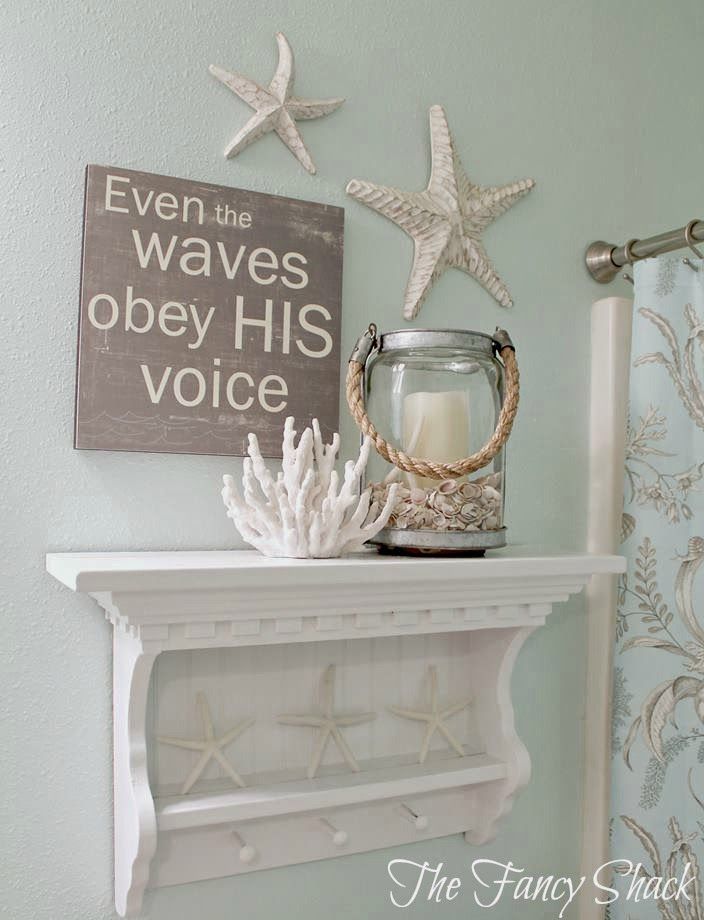 Love seashells and starfish? Why not incorporate them into the decor in your bathroom. Although you can purchase these items, you can also pick them up for free during a trip to the beach.
image via foter.com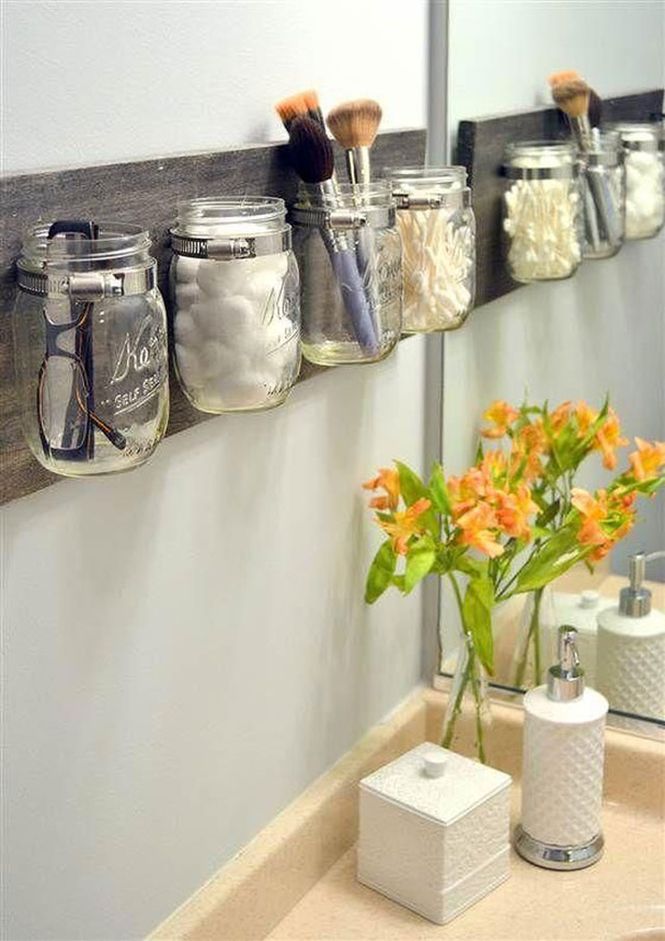 If you have some old mason jars lying around, don't let them go to waste. They can make perfect storage containers for your bathroom.
image via diyandmag.com
Plants are always a nice option for cheap home decor. Not only do they add a little extra life to your space, but there are also some health benefits associated with plants.
image via hgtv.com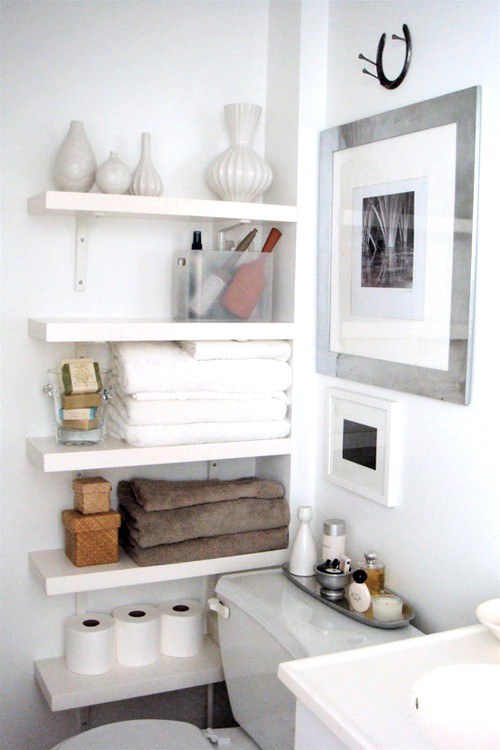 Glass vases are also nice for bathroom decor, and they're typically easy to find for a low price.
image via freshome.com
If live plants aren't your thing, artificial flowers are also something to consider. Not only will they last longer, but they'll require little to no maintenance.
image diyjoy.com
Why not turn your decor into storage as well. These simple wooden boxes have been painted bright colors and are the perfect fit for this small bathroom.
image via loftez.com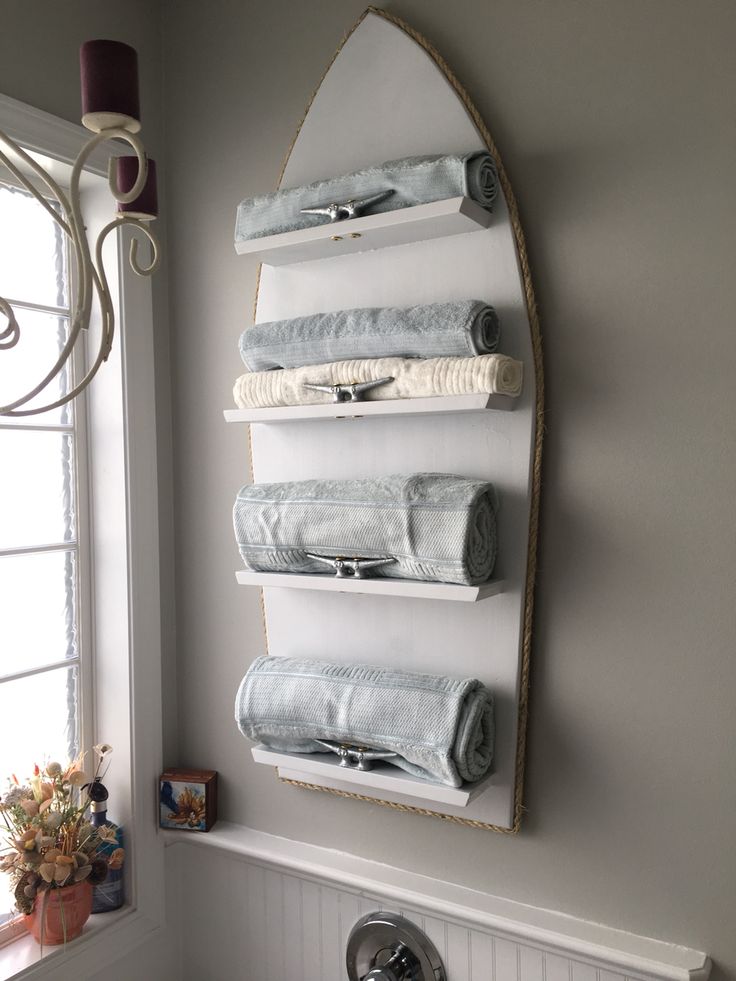 Again, when thinking of cheap home decor, it's important to get creative. You never know what you can come up with if you put your mind to it.
image via freecycleusa.com
lead image via goodhousekeeping.com