Storage space is one thing that most people probably feel like they can never have enough of – especially when it comes to the bathroom. Whether your bathroom is big or small, having storage space is a must.  After all, if there's one room in your home where nobody wants to see a mess, it's the bathroom. While some homes have hallway linen closets having built-in storage space in the bathroom isn't always possible. However, bathroom storage space is important to cut down on clutter and to keep your toiletries and other supplies organized. If you're looking for some stylish and convenient bathroom storage ideas, these options will show you some of the possibilities. Here are 10 bathroom storage ideas for your home.
This bathroom storage cabinet has a design that is made to be placed over the toilet. Not only will this item give you plenty of storage space, but it won't take up any room in your bathroom.
This simple set of four shelves isn't flashy, but it will definitely get the job done when it comes to giving your bathroom some extra storage space.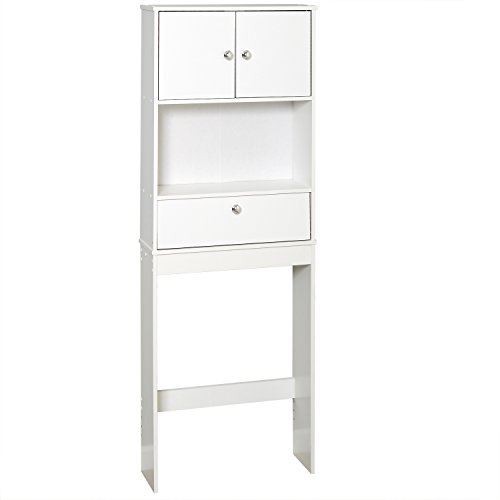 Since bathrooms also tend to be relatively small, most people don't have enough extra space to bring in a big accessory. That is why storage units designed to be placed over the toilet are a great option.
Designed to fit "nicely into that narrow space by the toilet," this item is perfect for storing toilet paper, bathroom cleaning supplies, and other items.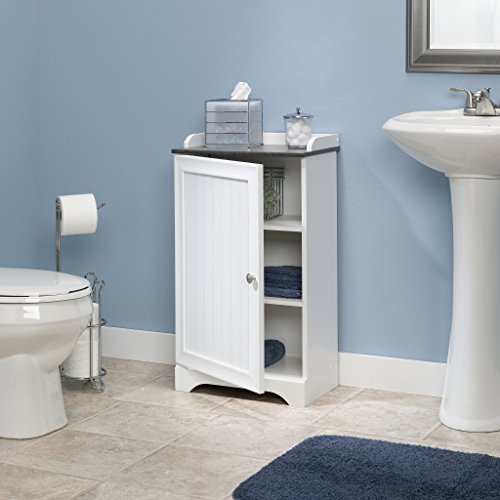 If you do have a little bit of extra space in your bathroom, a storage cabinet like this could work well. With a design that is stylish, sturdy, and practical you can rest assured that this bathroom storage unit will do the trick without being and eyesore.
If you want to make sure all of your belongings have a designated place to be, but still want to make sure you have easy access to them, a storage cabinet is the way to go.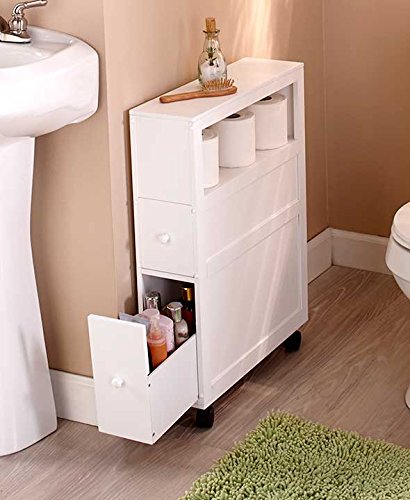 Built on wheels, this bathroom storage unit offers you the flexibility to easy move it around your bathroom when necessary.
One of the keys to bathroom storage is making the most out of space you already have. This simple metal rack is designed to hang over a cabinet door and is made to hold hair care tools such as blow dryers, flat irons, and clippers.
There's nothing wrong with keeping it simple, and these bathroom storage drawers are a great example of that.
While there's nothing wrong with simplicity, there's also nothing wrong with a little pizazz. This bathroom storage unit will keep all of your items organized in style.
lead image via decoist.com