Real estate in Florida has always been closely watched. As a vacation and retirement mecca that beckons people with its warm climate, sandy beaches, water sports, golf and tennis, Florida's real estate trends are important to watch. Florida realtors must be aware of market trends and forecasts and the impact they have on Florida's economy.
Leasing, renting and selling property generates revenue for the state. Jobs are created and the economy depends on the real estate market. In 2003, real estate was booming in Florida but quickly plummeted in 2006. By 2009, the market had stabilized, but not before taking a major hit. Since then, the real estate market has been bumpy, but as of 2012, seems to be going back up. Looking at the housing market throughout Florida, it is clear that there is still a parity of value depending on location.
Here is what you can get for $1,000,000 in different Florida cities.
Miami is filled with interesting and eclectic neighborhoods. There is South Beach with its multi-million dollar mansions, the posh Coconut Grove, high rise condominiums and penthouses, and more modest residential streets. This 3 bedroom, 2 bathroom home on NW 35 Street is in the Wynwood Prak subdivision of Miami. The home is available for $1,000,000. The 1287 square foot home is in good condition, has large bedrooms and closets and a nice patio. and closets are large. There is tiling floor throughout the interior.
This gated home is located on a nice residential street close to good dining and shopping. The Wynwood district is an artsy community where the streets are lined with colorful murals painted by international artists in the design district. GiGi's Restaurant and other popular places to eat are within walking distance of Coventry Street. The Midtown Mall is nearby, and the neighborhood is close to the major Miami highways.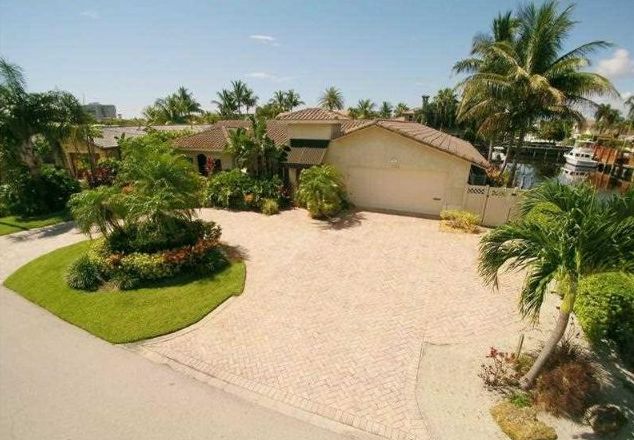 Boca Raton is a posh community located in southern Palm Beach county. Steeped in history, the city is a nice residential community with strict building codes. This 3 bedroom, 2 bathroom home is 2253 square feet and is available for $1,000,000. Located in East Boca Raton, the waterways do not have fixed bridges, and the home comes with an 180 foot seawall and 150 foot dock space with a boat lift.
The house is well appointed with a custom kitchen with granite countertops and stainless steel appliances. The flooring is tiled throughout the living area. A paved circular driveway and a heated pool are featured on the property.  Just minutes from thee main intra coastal waterway, there is plenty of oceanfront dining.
Orlando is a popular tourist destination with the Disney World resorts, but it is also a pleasant community to live in. This newly constructed lakeside home is available for $1,040,330. With 4 bedrooms, 4 bathrooms and 1 half bath, it has 4276 square feet of living space. It has a pool and lake frontage. Located in the Lakeside At Toscana subdivision, the home is in a gated luxury community on Pristine Spring Lake.
The home is Mediterranean style and has three floors. There is an elevator and the interior details are well appointed. An open floor plan makes this the perfect home for entertaining and family comfort. The home features lakefront views.
Fort Myers is a popular destination for tourists and for people to reside. There are plenty of opportunities throughout the city to boat, golf, dine, shop and enjoy the beach. Located in the luxury Enclave at Heritage Palms, this 4300 square foot home is available for $999,999. It is a custom built home with 4 bedrooms, including a main level master suite and sitting room, and 4 full and 2 half bathrooms.
The entrance to the home is marked by elegant stone pillars. It has a circular drive and 3 car garage. The interior has an open floor plan, tall ceilings with attention to detail. The chefs kitchen is well appointed with granite countertops and custom cabinets. An upstairs open loft looks down on the main floor. A screened lanai surrounds the rock pool with a waterfall spa. An outdoor kitchen and pool bathroom are also featured. This home is located on a golf course.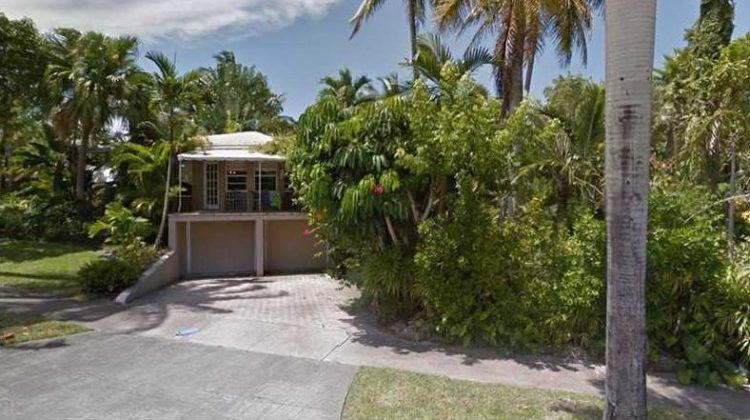 Fort Lauderdale is located on the east side of the state on the Atlantic Ocean just north of Miami. The large city is an international business hub. Beautiful neighborhoods around the city and on the beach provide a pleasant setting to live. This home is a double lot. A 3 bedroom home on the first lot can be remodeled or torn down. The second lot is buildable. Victoria Park is close to shopping, dining and just minutes from the Ocean. The area is fast becoming a popular place to live in Fort Lauderdale.
The two lots are available for $1,000,000. Although the home is a fixer upper, it has 2 bedrooms, 3 full bathrooms and a half bath and totals 2846 square feet of living space. The home was built in 1947. The master bedroom is located on the first floor. Wood floors are featured throughout the home.
Naples is a beautiful city on the western coast of Florida. It is filled with luxury communities, fine dining, shopping, golf and tennis. This home is available at $1,000,000 and is newly built this year. Living space is 3461 square feet with an open floor plan, a large master sweet with 2 walk in closets, a double sink master bath with a tub and separate shower. Including the master suite, there are 4 bedrooms, 2 full bathrooms and 2 half bathrooms. The first floor features a Great Room, kitchen, and dining area.
For $1,049,000, you can have own 2 homes in Key West. the entire lot is over 6000 square feet. The first structure has 3 bedrooms, 3 full baths and a half bath. The second structure is 3 stories with 4 bedrooms and 2 bathrooms. The homes were built in 1984 and are perfect for a tropical get-away. The fenced in property is private and spacious. Tile flooring and neutral tones are in keeping with the casual Key West lifestyle. Located just minutes from the water and close to Key West Airport, the 2 structure home is a great place to relax and entertain in the casual island setting.
Tallahassee has been the capital of Florida since 1824. It is the home of Florida State University and home to Florida's state government. Through much of its history, Tallahassee remained a small southern town. Although it has grown in population, Tallahassee maintains its charming appeal. For $1,140,000, you can find this large 8,924 square foot home. The large brick home has 7 bedrooms, 6 full bathrooms and 2 half bathrooms. The home was built in 1991 and has been updated.
The 3 story home is on 3 acres of land, has a 3 car garage and a built in pool. The first floor has a family room and kitchen with casual and formal dining areas. Wall-to-wall windows let in natural light, and built-ins give the home a custom edge. The master suite is located on the main floor with views of the pool and yard. While the other bedrooms and bathrooms compromise the second floor, the third floor is a large open space perfect for use as a game room.
Ocala is located in north central Florida. During the 20th century, it became a horse breeding center with the first thoroughbred horse farm in Florida. Ocala became a tourist destination because of its location around the artesian springs of the Silver River. For $999,000, you can live on a 24 acre farm with 2 structures, a main home and a guest house. The homes were built in 2001. The main home has 5100 square feet of living space with five bedrooms. The guest home is a spacious 3600 square foot home with 3
bedrooms.
Both homes overlook a stocked pond and beautiful property. There are 2 gated entrances on the property. Other structures include a detached indoor/outdoor kitchen, a pole barn and 5 paddocks. There is also a second pond on the property. The property is close to the highway, shopping, dining, medical facilities and other activities.
Sanibel Island is located on the Gulf of Mexico not far from Fort Myers. The quaint island is filled with lush vegetation and beaches filled with unique shells. For $1,095,000, you can buy a 1772 square foot home with 3 bedrooms and 3 bathrooms. Located just a short walk to the beach, the canal side home includes dock space. The home was built in 1994 and renovated in 2006. All bathroom are en suite, making a great home to entertain overnight guests.
The home is airy and light with a contemporary design. It has 2 screened porches and includes a salt water pool and large spa. The chefs kitchen is fully appointed with custom features. The home is not far from the beach, lighthouse and a fishing pier. Nearby are restaurants, the marina and the causeway.