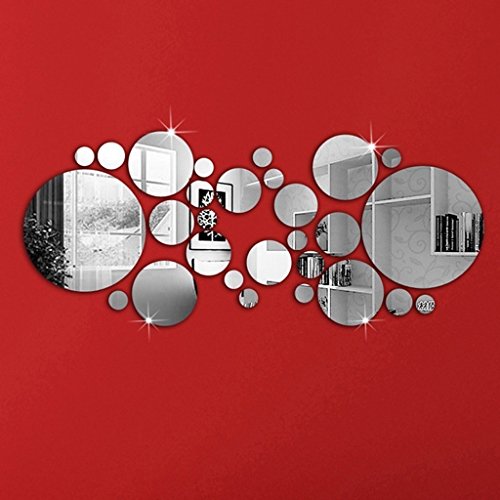 Mirrors are for much more than simply showing you your reflection. When it comes to interior design, mirrors can also be a nice accessory to almost any room in your home. Wall-mounted mirrors can be especially nice accessory because they can take the place of traditional wall art to give your space a more unique look. On top of that, adding a mirror to your space can make a room seem bigger – a great trick for people working with small spaces. Adding a wall-mounted mirror to a room in your home could be the perfect finishing touch to make your space feel more complete. Here are 10 of the most beautiful wall-mounted mirrors.
This beautiful wall-mounted mirror can look great in a bathroom or bedroom. A distressed wood finish allows this item to easily blend in with almost any existing room design.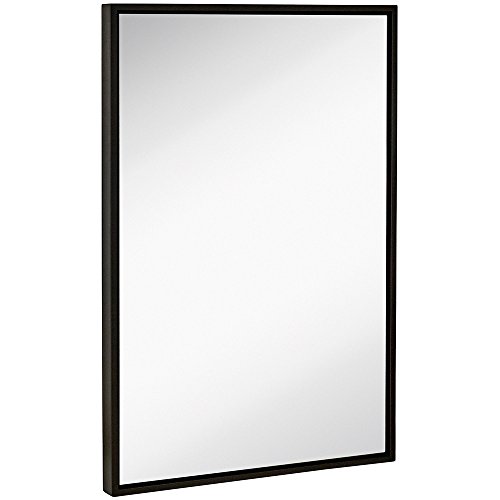 A simple black frame makes this mirror a nice piece to add to your home. Whether your space is casual or formal, this mirror will fit in nicely.
Do you have a little bit of extra wall space that you don't know what to do with. If so, this mirror (15 x 19.5 in size) is definitely something to consider.
Made to be hung either horizontally or vertically, this lovely mirror is ideal for a bedroom or bathroom.
If you're in the mood to get a little creative, mirrors can still be a great option. These round wall-mounted mirrors come in several sizes. This allows you to hang them on the wall any way you please and create patterns and designs.
Surrounded by a beautiful tile mosaic frame, this mirror has a design that is modern design that is sure to get attention.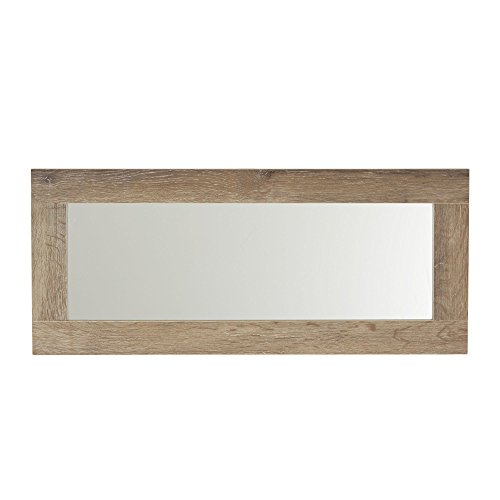 This beautiful mirror would look great hung over a couch or bed in your home. The distressed wood grain finish also gives this item an added touch of character and style.
Looking for the perfect mirror to hang over your bathroom sink/vanity? This item could be it. Designed to be "the focal point of any room," this mirror can also work well in living rooms and bedrooms.
As mentioned earlier, aside from showing reflections, mirrors can also be great decorative and/or accent pieces and this item is a prime example.
Available in 20 stain colors, this beautiful mirror will definitely come in a color you can enjoy. Built with strong pine wood, this item was made to last.