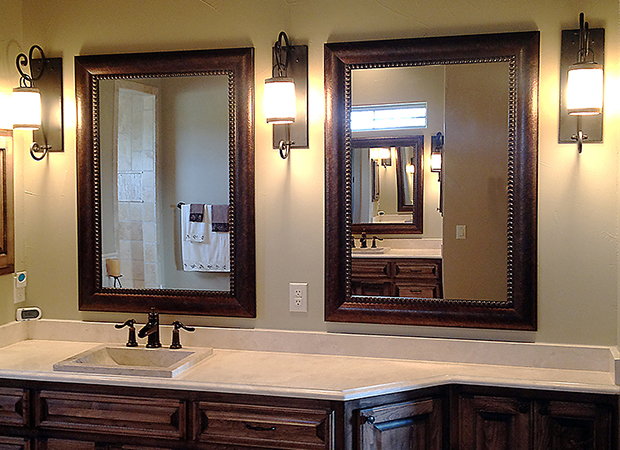 We all look in a mirror at least once a day. Whether it's checking to see if your makeup is on point, or trying to see how you look before walking out into the world, most of us spend more time with our bathroom mirrors than we'd care to admit. But while these items serve the very practical purpose of showing us our reflections, they are also just as much a part of our home accessories as any other thing in our home. With that being said, style is certainly one of the factors many people consider when picking a bathroom mirror. Of course, you want something that's going to do its job while also looking good in your space. However, narrowing it down can be tough since there are so many great options out there. Here are 10 bathroom mirrors you'd love to see your reflection in.

Designed with a beautiful trim, this bathroom mirror was definitely made to show you your reflection in style.
Surrounded by a silver frame, this bathroom mirror is both simple and elegant. Thanks to this lovely design, this item can be a great fit for almost any kind of space.
The great thing about bathroom mirrors is that there is such a wide variety. Whether you want to jazz it up or keep it simple, there's definitely something out there for you. If you're part of the group that wants something a little more trendy, this reclaimed wood mirror might do the trick.
With a solid wood frame, this mirror has a sturdy build. If you want to get creative, you can hang this mirror in a horizontal or vertical position.
Not enough light in your bathroom? This backlit mirror comes surrounded with bright LED lights to make getting ready for the day a little easier.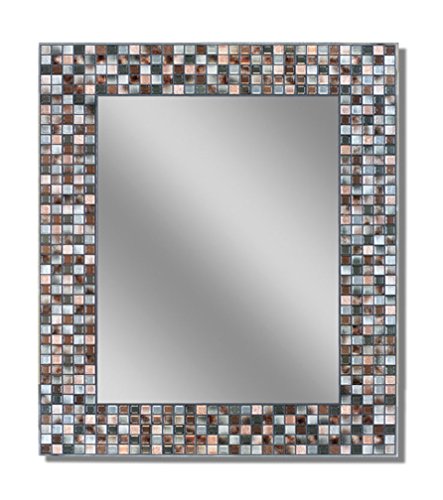 If you love the look of tile, you'll definitely appreciate this mirrors mosaic style frame.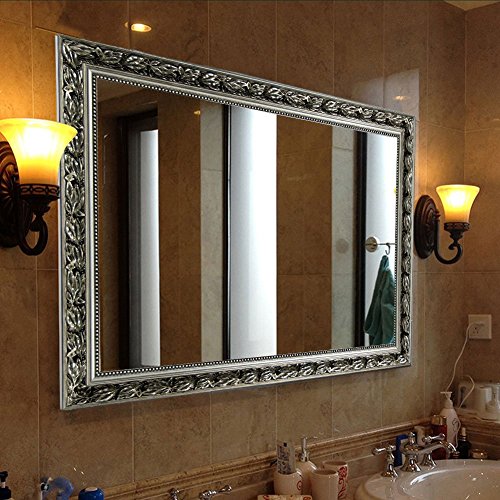 If you've got a large wall in your bathroom, it could be the perfect place for a large bathroom mirror. Not only will a large mirror give you even more space to work with, but it can also help you avoid having a big bare wall.
It's always nice to have one item that can serve two functions, and this mirrored medicine cabinet can do just that. Not only does it have a mirror, but it also has plenty of storage space for toiletries and other items.
Although square and rectangular bathroom mirrors are most common, oval designs are also a great choice- especially for bathrooms that may not have as much space.
A bathroom mirror like this will definitely draw some [good]  attention as people walk into your space.
lead image via http://www.desmetoxbow.com