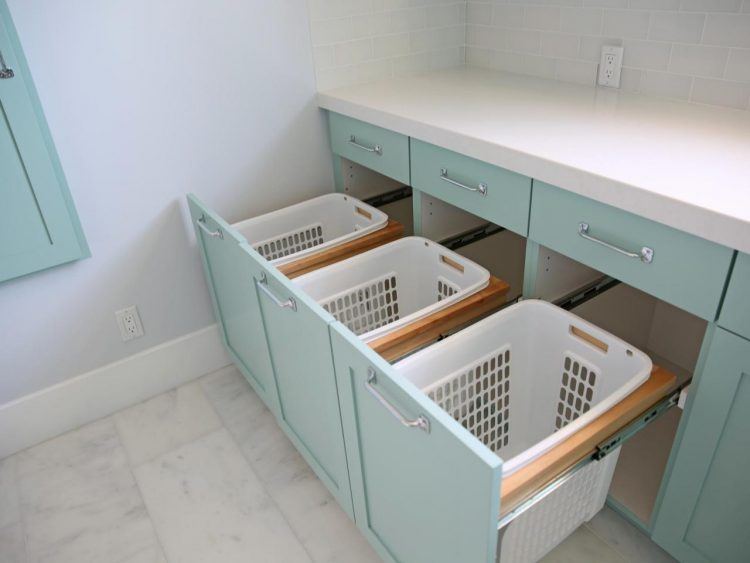 Finding sufficient storage space is a serious issue when it comes to the laundry room. This is because the laundry room has to be able to accommodate a fair amount of stuff, with the washer and dryer being the best examples. However, it should be noted that most laundry rooms tend to be rather small in size, thus making a serious issue that much more so.
Fortunately, there are ways to increase the amount of storage space that can be found in a laundry room. Better still, there are ways to make more effective and efficient use of whatever storage space is available, meaning that so long as homeowners are willing to make an effort, there should be nothing that can keep them from making their laundry rooms into exactly what they need. Something that should give heart to those who are confronted with the challenging task before them.
Here are 10 practical storage tips that can be put to use in a small laundry room:
1. Make Use of Wall Space
Most rooms have a fair amount of vertical space that is unused. As a result, the simplest and most straightforward method for increasing the amount of storage space in a small laundry room is installing shelves into its walls. This way, homeowners can benefit from having more places to put their possessions without letting them interfere with the rest of their rooms' function. Of course, while shelves are the simplest and most straightforward method available, there are also other options such as racks and cabinets that can serve much the same function.
2. Use Front-Loading Machines
Homeowners should choose front-loading washers and dryers rather than their top-loading counterparts. This is because the space over washers and dryers can be used for storage purposes as well, but this becomes much more difficult when the machines are top-loading models that have to make use of the same space. Better still, front-loading machines are more accessible than their top-loading counterparts, which can be important for those who are concerned about the accessibility of their homes.
3. Install Hooks and Racks Over the Sink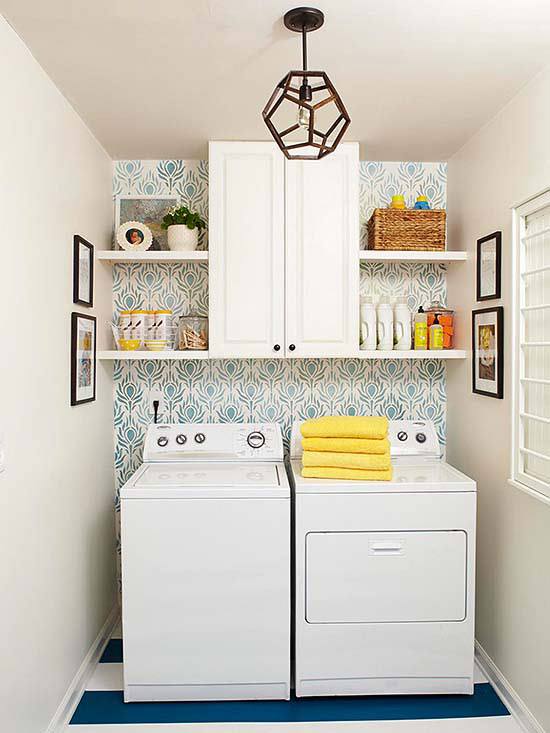 Chances are good that most homeowners are going to be using their laundry rooms to store tools and supplies that will be used in cleaning particularly challenging items of clothing. As a result, the space over the sink is the perfect place to install some hooks and racks for storing said tools and supplies in a smart manner while using up as little space as possible in the process.
4. Get a Stackable Washer and Dryer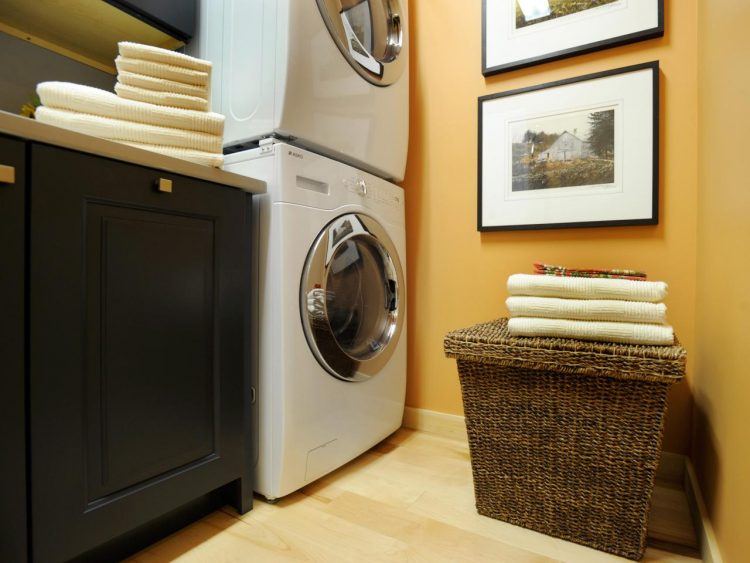 For those who are concerned about the limited floor space in their laundry room, there is a potential solution in the form of a stackable washer and dryer, which live up to its name by consisting of one machine stacked upon the other. As a result, it is possible to save a fair amount of floor space compared to separate models, which can be important when attempting to fit sizable items into a small space.
5. Folding Tables, Hinged Racks, and Retractable Clotheslines
Furniture have important uses in the laundry room, but takes up a lot of space in the process. To overcome this problem, homeowners should consider installing furniture that can be put away when it is not in use in order to save on space. For example, a clothesline is a great way to dry clothing without having to use the dryer, but a retractable clothesline is even better because it won't take up room when there is no use for it. Similarly, the adjustable nature of a folding table makes it a great choice for people who need to conserve what little space they have.
6. Use Labels
Putting labels on storage containers can make it much easier to find things when it is necessary to do so. As a result, even though it might not create additional storage space, labeling can help homeowners make better use of what storage space they have. In fact, the more cluttered their laundry room, the more important labels become because of the increased need for better organization.
7. Sort Items Based on Frequency of Use
Generally speaking, less used items should be put in less accessible locations. For example, people who are using shelves in their laundry rooms for storage space should reserve the top shelves for items that will be seeing use once on an annual basis or so. This way, they won't have to inconvenience themselves by going through a lot of trouble to retrieve important items on a regular basis.
8. Have a Stepladder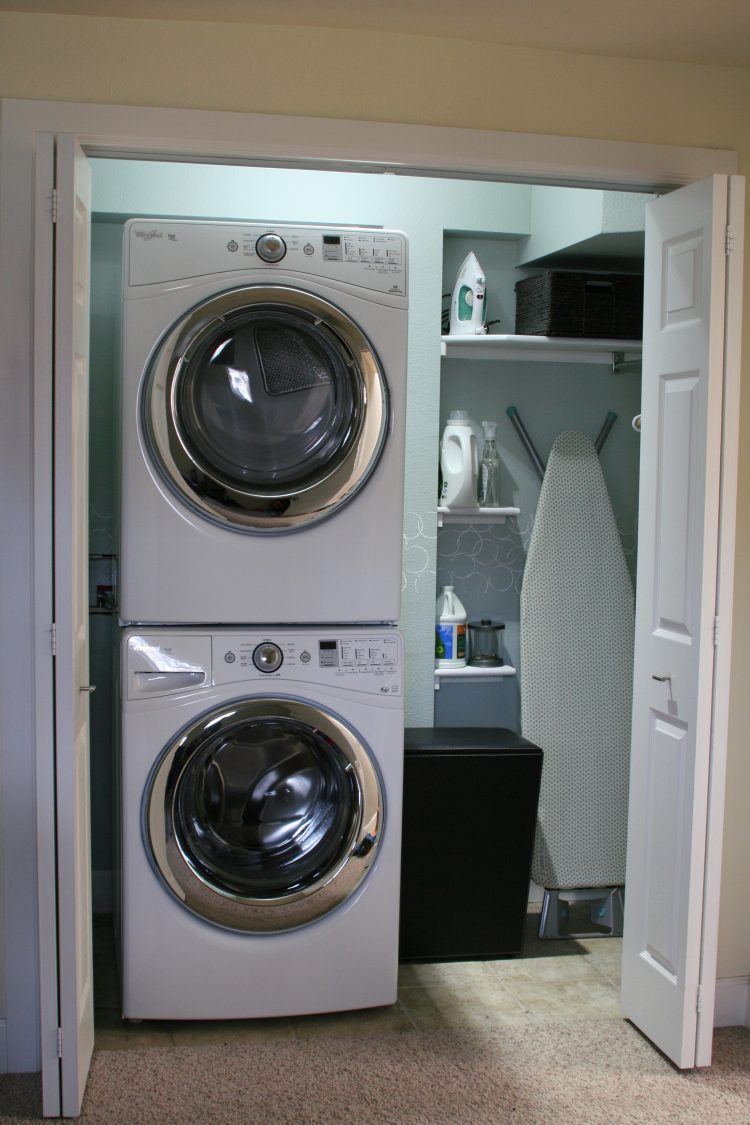 Consider putting a stepladder in the laundry room. In part, it will be helpful because it enables its user to reach high-up places without putting themselves at risk in the process. However, it should also be noted that by enabling them to reach high-up places, it also enables them to make more use of their vertical space, thus creating more possibilities for their laundry room.
9. Get an Adjustable Closet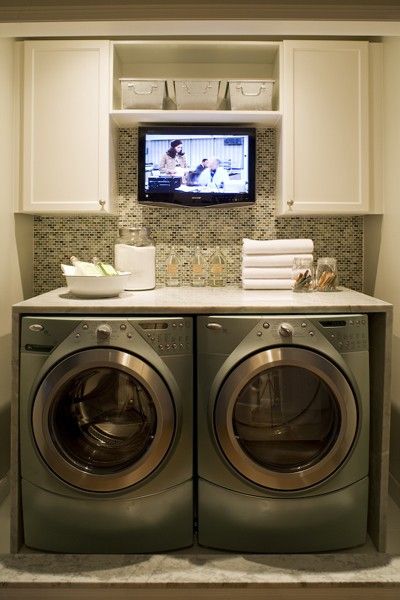 Closets are always useful for storing things, but an adjustable closet can be even more useful for people who are looking to make the best use of their storage space. After all, their adjustable nature makes it possible to change the size of their compartments, which in turn, makes it possible for their users to continue using their existing organization schemes as needed instead of having to start over with something new, which can be both laborious and time-consuming.
10. Movable Cart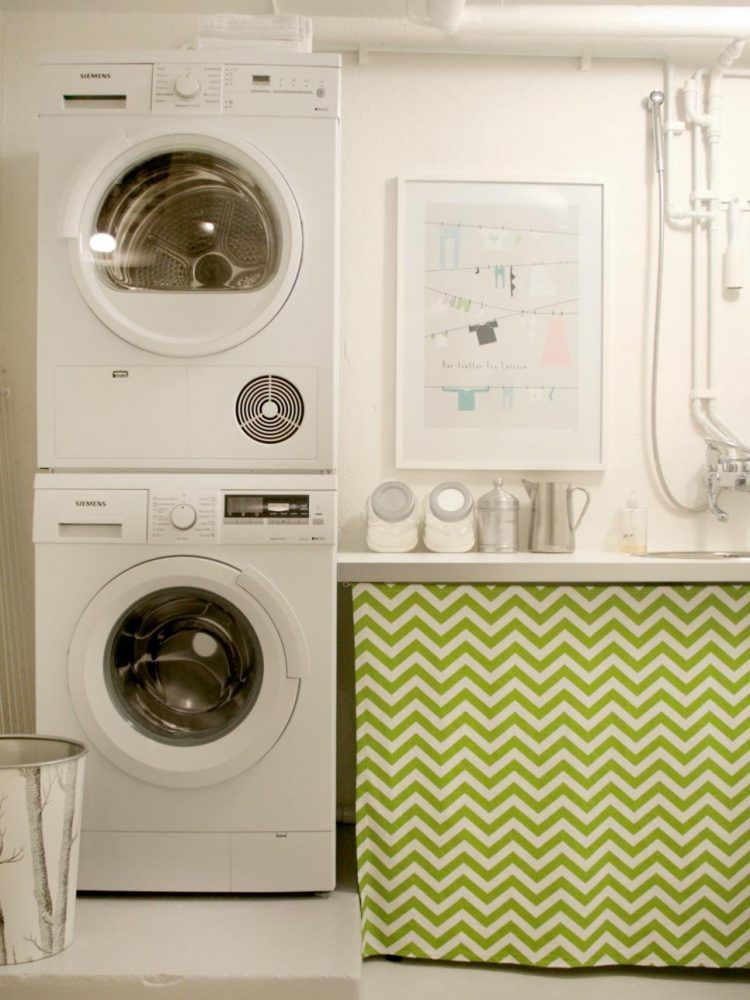 Some people like using a cart on wheels in their laundry rooms, which can be used to store a wide range of items as well as pushed in and out of places in order to make organization that much easier. In particular, their flat surfaces make them useful places to iron, fold, and put clothing, which can help by reducing the need for furniture that provide similar surfaces for similar uses.