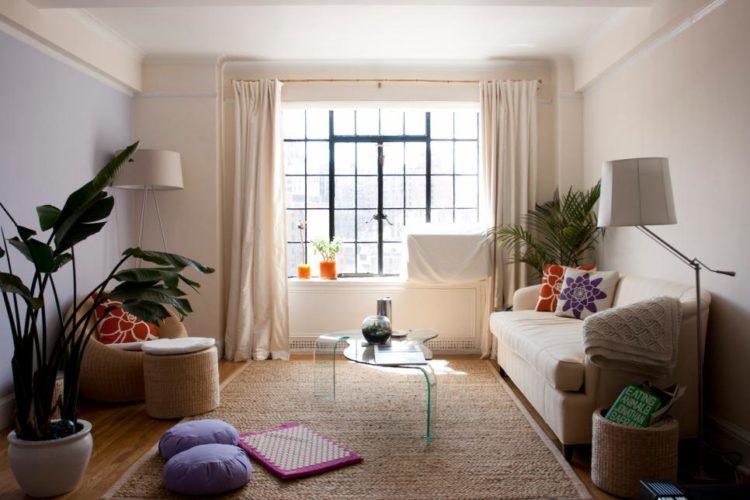 If you live in a small apartment, then you know that space is a luxury that not everyone has. Trying to get your tiny apartment to feel spacious can be a bit of a hassle, especially when you have a lot of things crammed into your space. Fortunately, though, there are lots of small apartment ideas that can help you make your space feel a little less tight. Sometimes, it could be as simple as the way you arrange your furniture, or the colors you choose to decorate with. Just know that having a small apartment doesn't have to be the end of the world, and you can still enjoy your home. Here are 10 small apartment ideas to make the most of your space.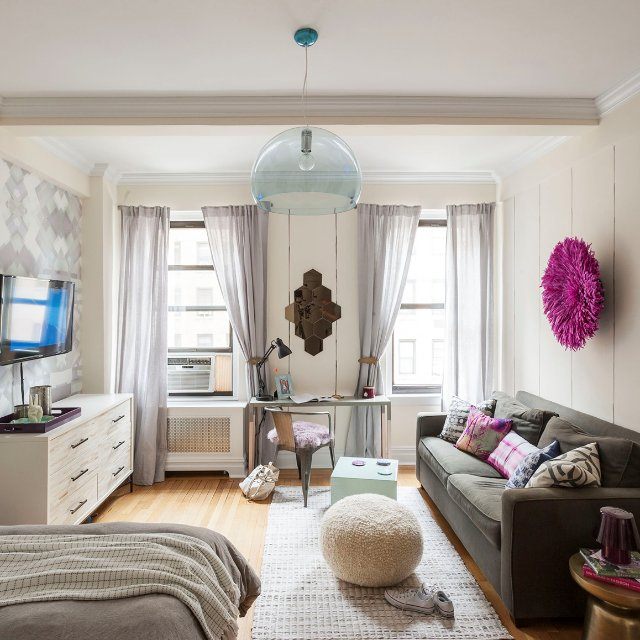 Just because you don't have a lot of space doesn't mean you can't make your apartment comfortable and cute.
image via popsugar.com
When it comes to small apartment ideas, picking the right furniture is key. A foldable table like this one is perfect for saving space.
image via 
com-contact.us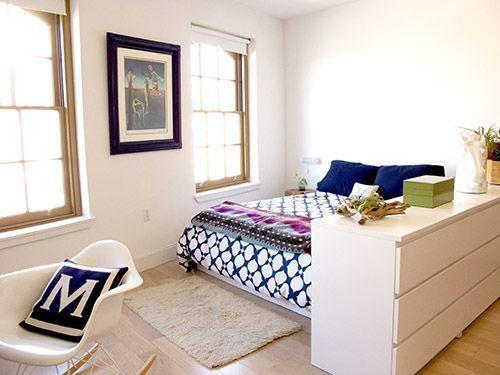 If you have a studio apartment, there are still ways you can section off space to give it the feel of two distinct areas.
image via lushome.com
This modern apartment may not be very big, but it still manages to feel spacious due to the way the furniture has been laid out.
image via decoist.com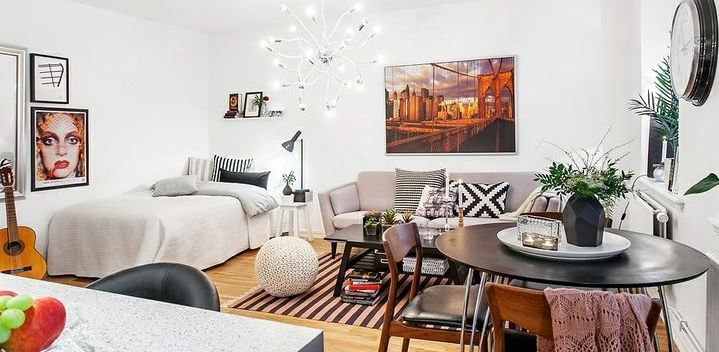 Making good use of wall space is one of the most important things when it comes to managing space in a small apartment.
image via juanreyes.co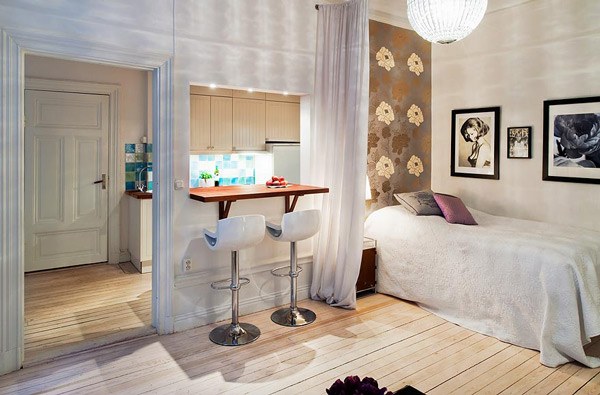 Remember, it's always important to keep in mind that you don't have to skimp on style when it comes to your small apartment ideas.
image via trendir.com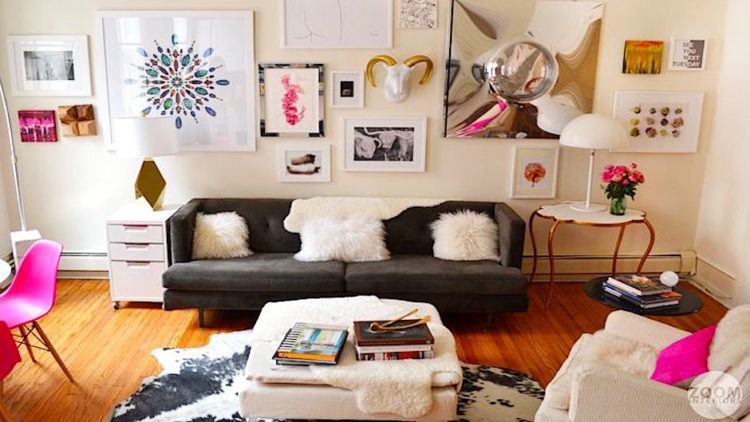 Utilizing your wall space for pictures and other decor can be a great way to make your apartment feel cozier.
image via rent.com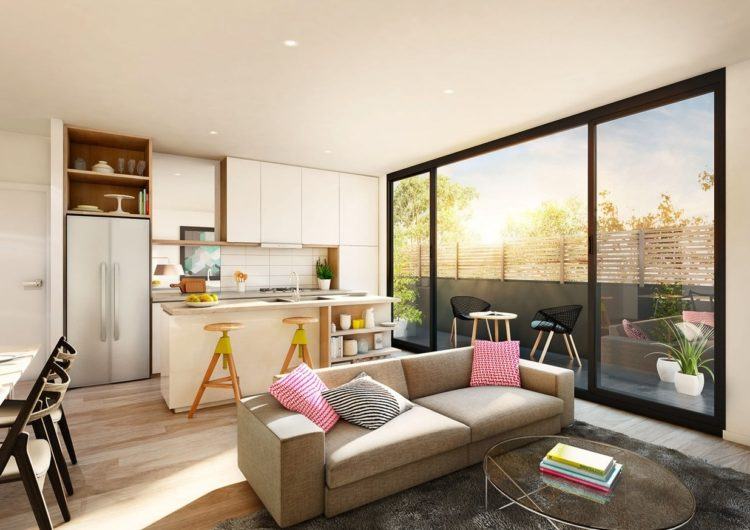 Natural light is important for any space, but it is especially nice to have in smaller spaces.
image via home-designing.com
Hanging lamps are another great item to add to your list of small apartment ideas. These fixtures provide light without really taking up any space.
image via 
www.wulas.com
Another great tactic to make a small apartment feel larger is to make sure you leave plenty of open floor space in the center.
image via 
HQwalls.org
Plants are always a nice addition to any space. Not only can they be aesthetically pleasing, but they can also provide health benefits.
image via homeepiphany.com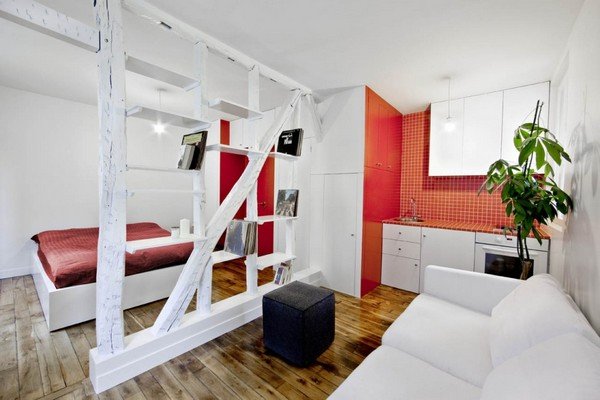 Storage space is always important if you don't have a lot of room. Shelving can help your apartment stay organized and clutter free.
image via freshome.com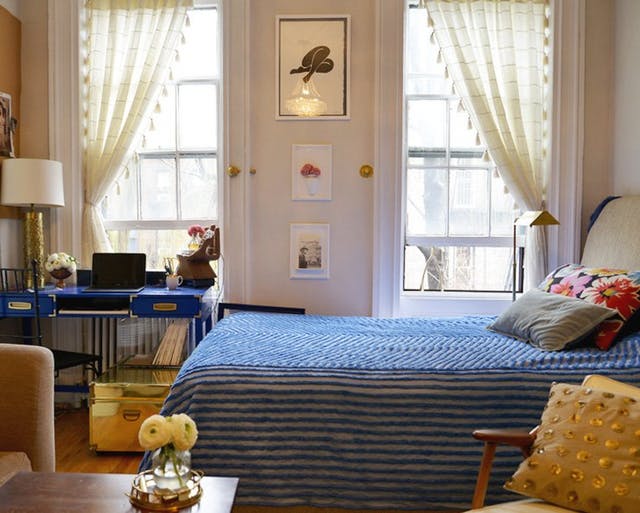 Remember that colors can also play a role in how big or small a room feels.
image via apartmenttherapy.com
Smaller furniture is also something you might want to think about if you know you're working with limited space.
image via 
Tedcruze.us
On top of using your walls to display pictures and art, you might also want to use your wall as storage space to hang items you need easy access to.
image via ny.curbed.com
lead image via hgtv.com