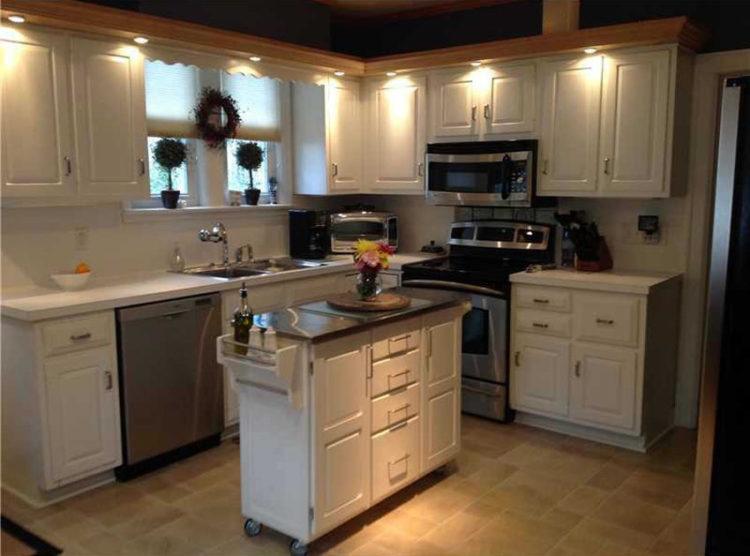 Kitchen islands are great, and they're incredibly popular. However, all kitchen designs don't lend themselves well to the traditional island. Whether it be due to a lack of space or an awkward layout, you might not be able to have the kitchen island that you've always dreamed off. Fortunately, a rolling kitchen island can offer you a great alternative that can give you the look you want while remaining flexible and not taking up a ton of space. As the name suggests, rolling kitchen islands are built on wheels which means that they can be moved around the room as necessary. On top of that, rolling kitchen islands come in a wide variety of sizes that means that it's possible to have a rolling kitchen island even if you don't have a lot of space. Take a look at 10 amazing rolling kitchen island designs.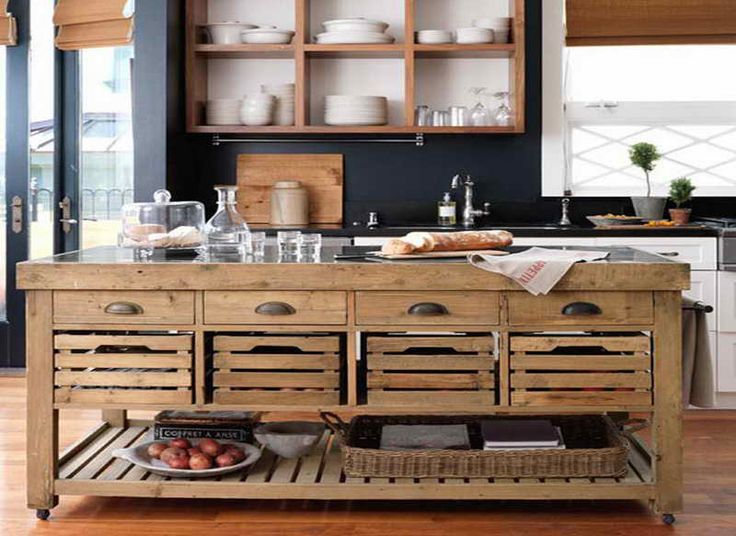 This large wooden island has a beautifully sturdy design that also includes lots of storage space.
image via the11best.com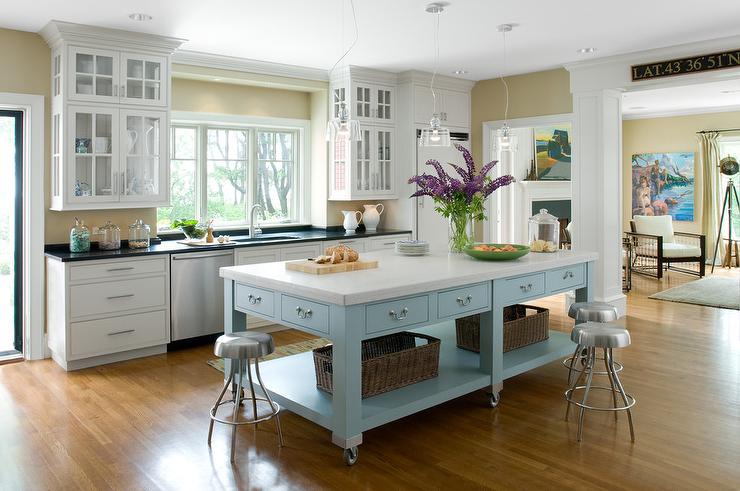 Some people may be under the impression that a rolling kitchen island will be cheap and/or flimsy. However, that isn't true. These islands can be just high quality and beautiful.
image via decorpad.com
Metal countertops are always a nice option for kitchens because they're durable and easy to clean.
image via homedit.com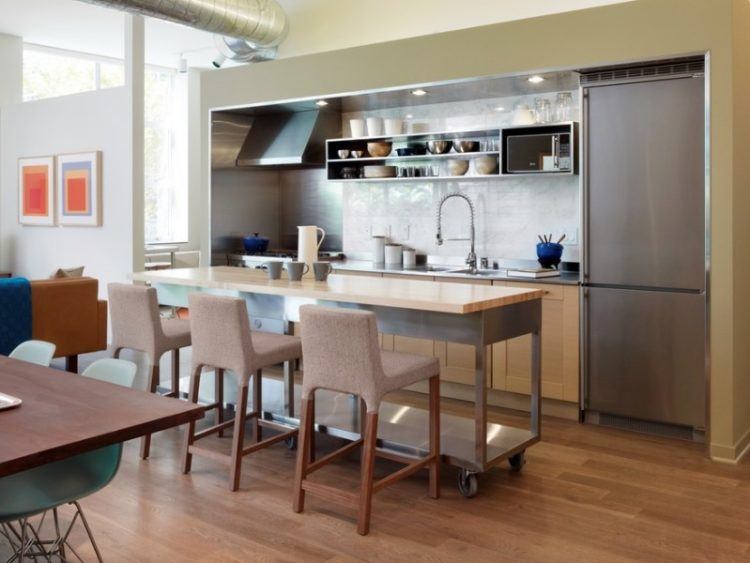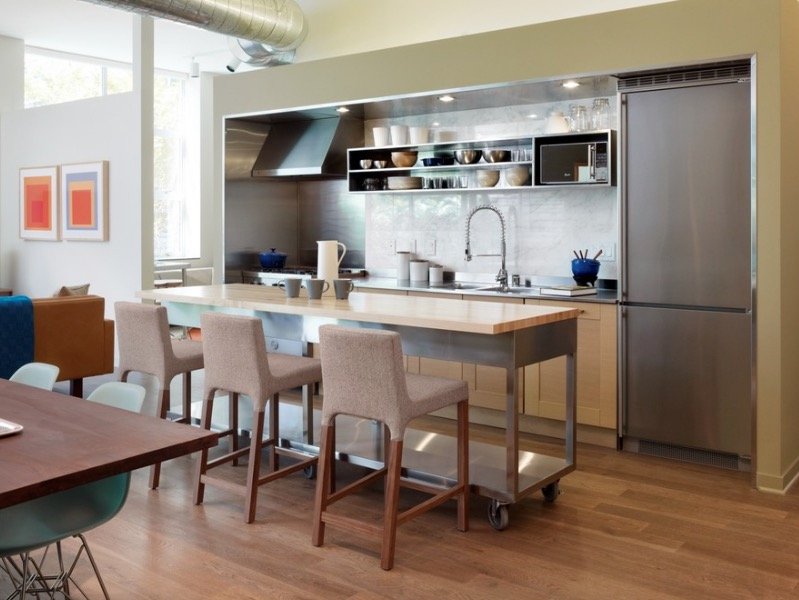 With a rolling kitchen island, you have the option to move the island whenever you want/need to.
image via freshome.com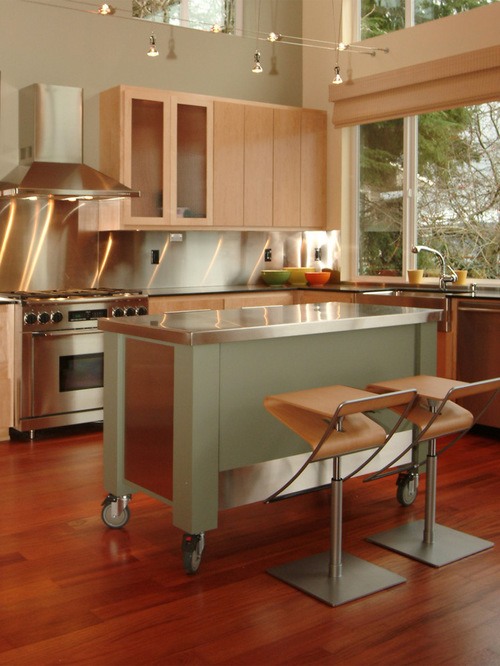 This small rolling island can be used for additional counter space or for a little dining area.
image via houzz.com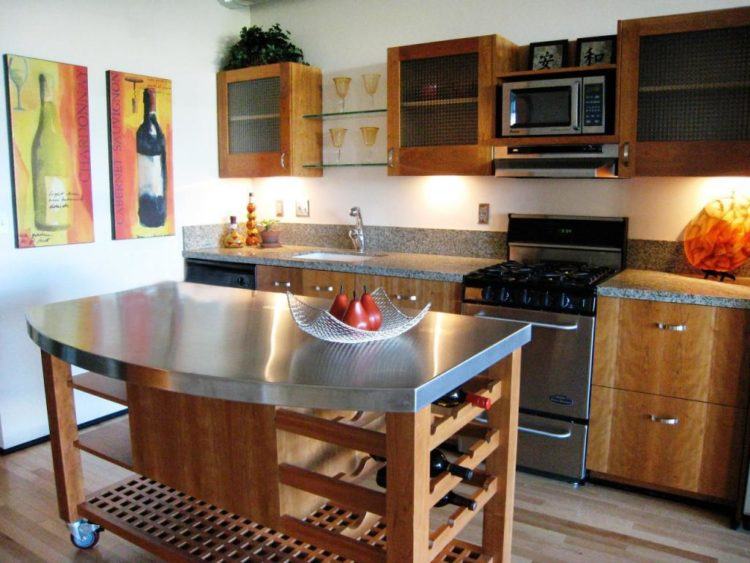 This beautiful modern kitchen is all about simple style, and this nice rolling kitchen island only adds to it.
image via home.iamdrwill.com
This lovely black and white kitchen design is effortlessly stylish.
image via homedit.com
If you have a narrow kitchen, a 'regular' island might not be the perfect fit. However, this small cart style island on wheels is he perfect match for this space.
image via decoist.com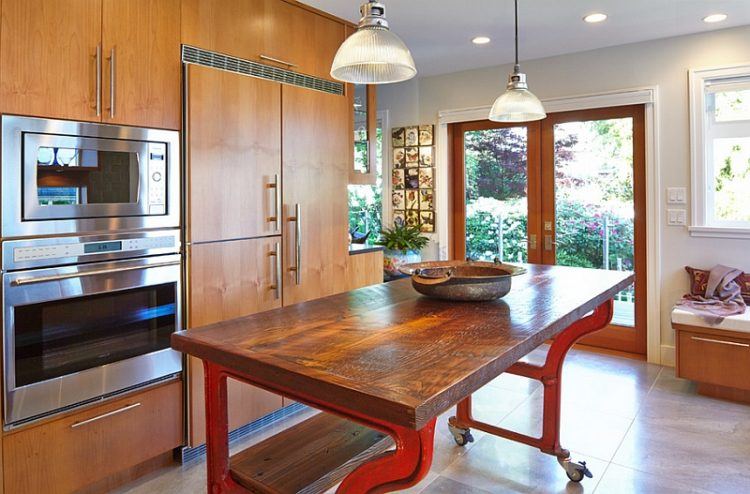 A stunning wooden counter top gives this island a beautiful rustic appeal.
image via tremost.com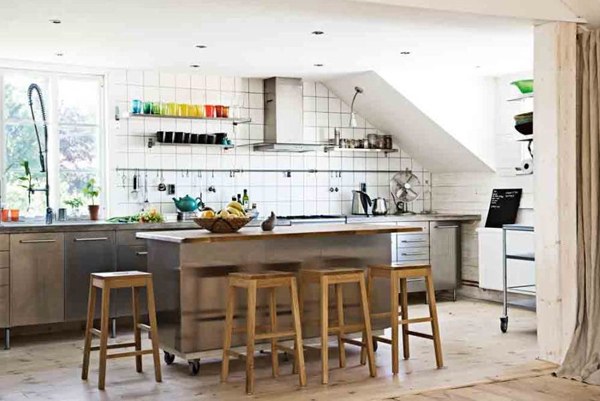 With plenty of room to sit, this rolling kitchen island is the perfect place to enjoy daily meals.
image via furniture.jackandparker.com
lead image via designingidea.com