Islands have become a very popular feature in kitchens all over the country. There's just something about having an island that can make a kitchen look luxurious and grand. But while some people enjoy islands because they want the extra counter space, others are looking for additional dining space. This is why kitchen island tables are perfect. With a kitchen island table, you can ditch the traditional table and go for a new sleek and modern look. Whether you need space for just a few people, or enough room to seat your whole family, there is a kitchen island table out there that can accommodate your needs. Here are 10 perfect kitchen island table designs.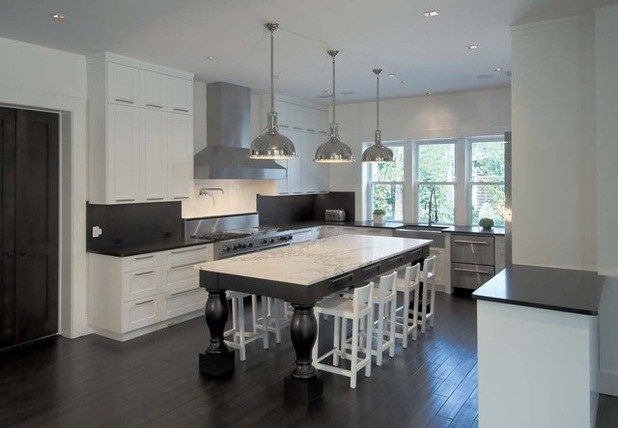 This large kitchen island table has a beautiful marble counter top that give it an elegant and timeless design.
image via houzz.com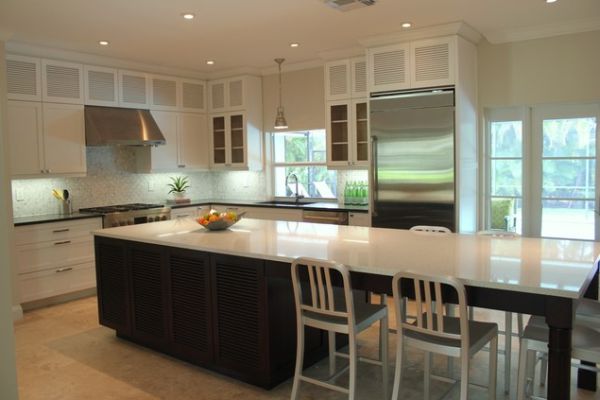 If you're looking for extra counter space and a place to dine, this design is perfect for you. This kitchen island has some additional room at the end that can be used as a table.
image via homedit.com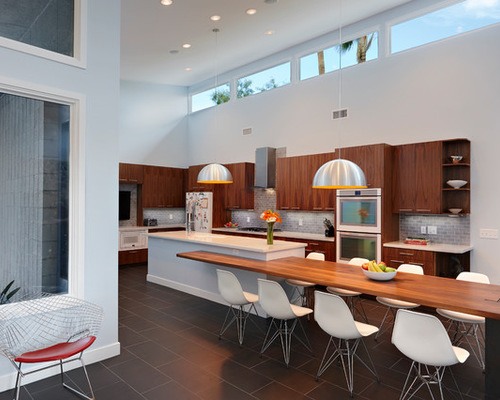 Although granite and marble counter tops have become incredibly popular, wood is still a beautiful and timeless option.
image via houzz.com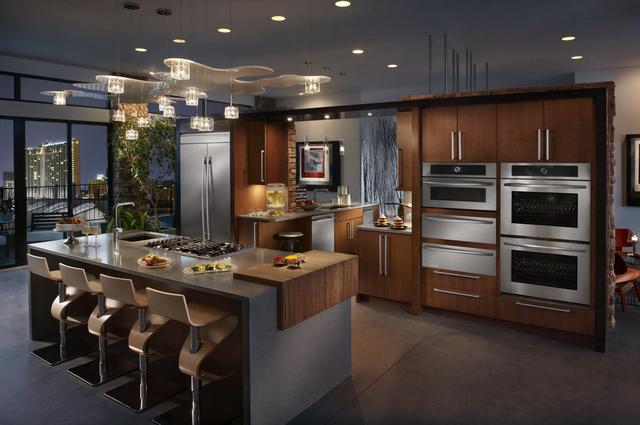 This island isn't just home to a stove and a sink, it also had some dining space that can be used for daily meals.
image via feadj.com
This stunning kitchen island table has a beautiful and elegant design that also includes some nice additional storage space.
image via 
magazineabs.co
While some kitchen island tables are meant to supplement a larger stand alone table, others are meant to take their place all together.
image via decoist.com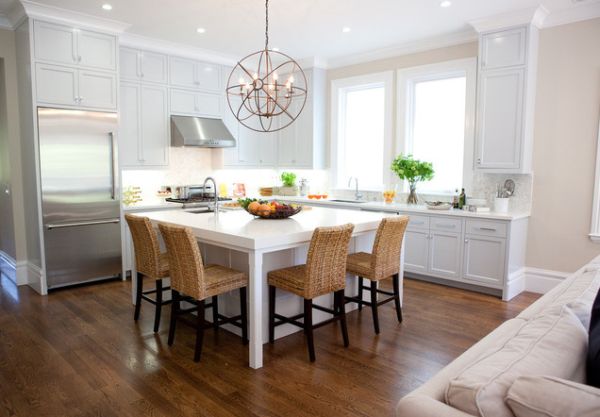 Tile flooring is a popular option for kitchens, but hardwood flooring can also work very well.
image via homezenith.com
Keep in mind that the size of your kitchen will greatly determine the size and style of your island.
image via keendecor.com
Looking for the perfect light fixture to shine on your kitchen island table, a hanging lamp could be exactly hat you need.
image via freshome.com
This beautiful modern kitchen has a lovely design that includes a large island and flawless wooden cabinetry.
image via eiforces.org
lead image via hgtv.com