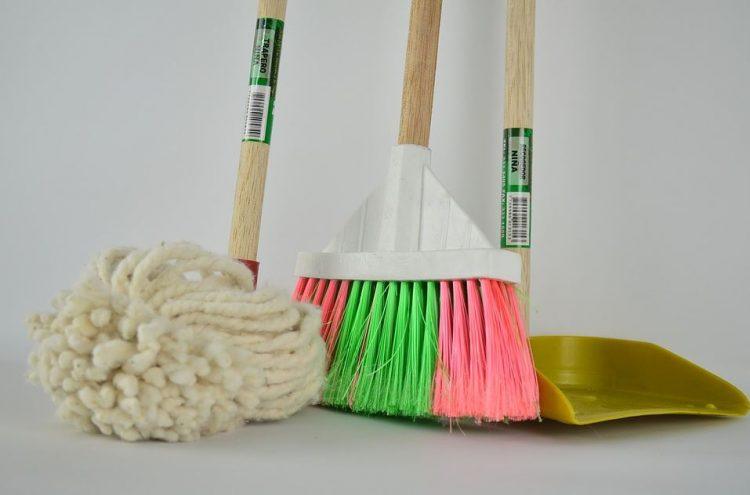 Some traditions never seem to fade away and one of those is the time-honored tradition of spring cleaning. Spring is a time to shake off the winter blues—and accumulated dust—and prepare your home for summer entertaining. Here are 5 great hacks to help you make the most of your spring cleaning regimen.
1. Cut up old T-shirts to save on expensive disposables
Pre-moistened disposable mop pads are great for cleaning up a random spill here or there, but for in-depth cleaning of large surface areas, those disposable pads can get pricey. Cut up some old T-shirts into the shape of the pre-moistened pads and tuck them into the holes on the "mop" head. Use a spray bottle of cleaner to wet the surface area. When you are finished, you can either throw the T-shirt pads away or can then throw them in the wash to use again.
2. Clean your stovetop with car wax
Cars aren't the only things that auto wax will leave crystal clean, shiny and sparkly. Car wax also works on stove tops as well. Rub on a thin layer and then wipe it off with a clean, soft cloth or towel. Not only will the wax leave your stovetop shining like new, but it will also help make future spills easier to clean.
3. Use vinegar and an old sock to clean blinds
Mix equal parts water and vinegar and put in a bowl. Put an old sock over your hand, dip the sock in the bowl and then run your hand over the blinds. Not only will this leave your blinds shiny and clean, but this is a great way to use socks that have lost their mate!
4. Clean and condition your air conditioner
Cleaning your AC condenser yearly can help save money in the long run on expensive maintenance and repairs. If you're already using your AC, shut it off and use a shop-vac to remove dust and debris that may have settled in during the winter months. This is also a good opportunity to replace your filter as well.
5. Clean your tub naturally
To clean your tub naturally, mix a teaspoon of any liquid soap with a few drops of an antibacterial essential oil, such as rosemary, tea tree, eucalyptus or peppermint. Mix together with a cup of baking soda and enough water to form a thick paste. Apply the paste to the tub with a sponge, wipe clean and rinse with water.
6. Rent a dumpster
If you have a lot more trash to throw away than you thought you did, rent a dumpster from a company like Cheaper Bin Hire. You'll be able to clean out a lot more and not have to worry about filling up every garbage can in the house in one day.
Spring cleaning can be a simple and easy process, leaving your home not just clean and sparkly but smelling great as well! Use these great hacks to cut down on the time it takes you to clean, so you can get outdoors and enjoy those beautiful days that hold the promise of the summer months to come.