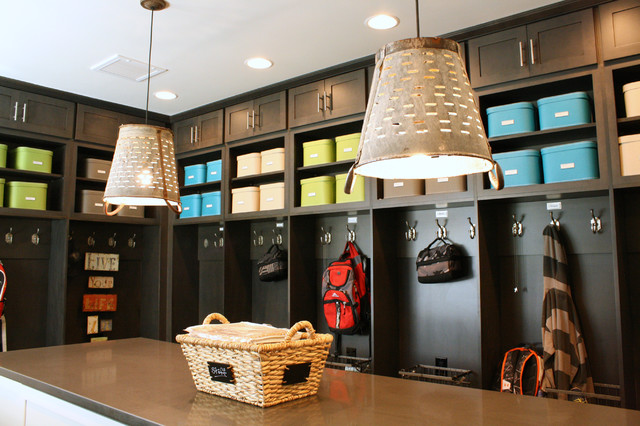 A mudroom locker is the entryway into your home, intended to be a comfortable and welcoming environment since this is the first section of the house to greet guests upon arrival. However, the lack of storage in the entryway often does not make it inviting to anyone. Shoes, coats, umbrellas, backpacks and hats can easily become disorganized just inside the front door making the house uninviting. In addition to keeping the area tidy, mudroom lockers or storage can also be presented beautifully.
Mudroom lockers are not just for those homes with dedicated foyer areas. If there is enough space near the front door, back door or even garage entrance, you can create a zone where every item is organized and will be in its place. The following is a list as to why you should consider having a mudroom locker in your home, the various available styles and tips for building your own.
Why Have a Mudroom Locker
Mudroom lockers offer so many benefits and do not consume a large amount of space near the entrance. Benefits include:
Eliminate Clutter
First and foremost, mudroom storage eliminates clutter than can easily gather near the door. Your entryway is a hot zone for lunch boxes, mail and other items that should be placed elsewhere. Once the unnecessary clutter is removed from the area, you can assess the storage opportunities. Baskets, rollouts and drawers can easily pack away small items that stack up.
To prevent clutter from reappearing, create a mudroom that is suited to the needs of your family. For instance, if you regularly sort mail close to the door, place a waste basket so you can transport the mail to your desk. Once all family members know what belongs where, maintaining a level of tidiness does not rest on one individual's shoulders.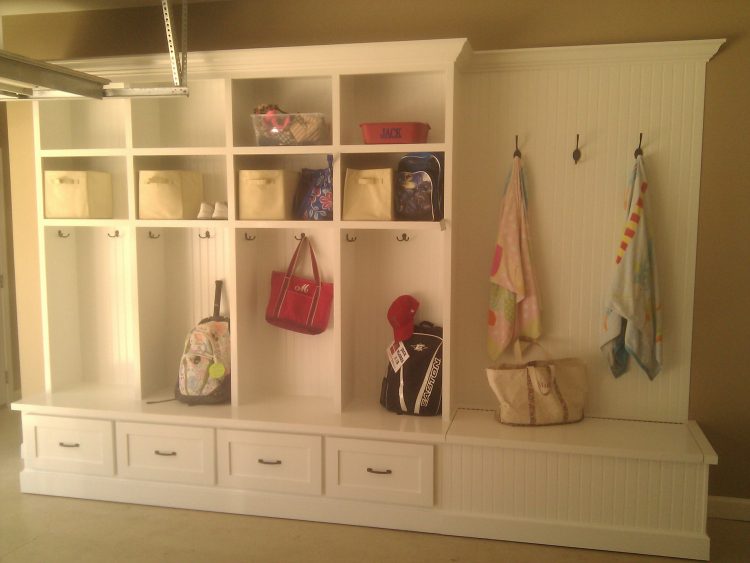 Aesthetically-Pleasing
When your entryway is kept tidy and organized, it looks much better to you and visitors. When you first come home after a long day at work, seeing an organized mudroom can really take the stress off of your shoulders and allow you to relax. There are so many organizational designs that can be used to create a nice tidy entrance.
Maximization of Space
In many instances, even a small area of the entrance that is not being used is a waste of space. There are many options for even the tiniest area that can maximize your space in the entrance and keep the area organized. This means that you do not need to place those items somewhere else in the house thus consuming additional storage.
Retrieval of Seasonal Items
With a mudroom locker, you can place the seasonal items in the back until the weather changes. Winter boots do not need to be readily available in July. Instead, you can rotate the seasonal items for easy access at the beginning of each season and do not need to dig them out of the attic or basement.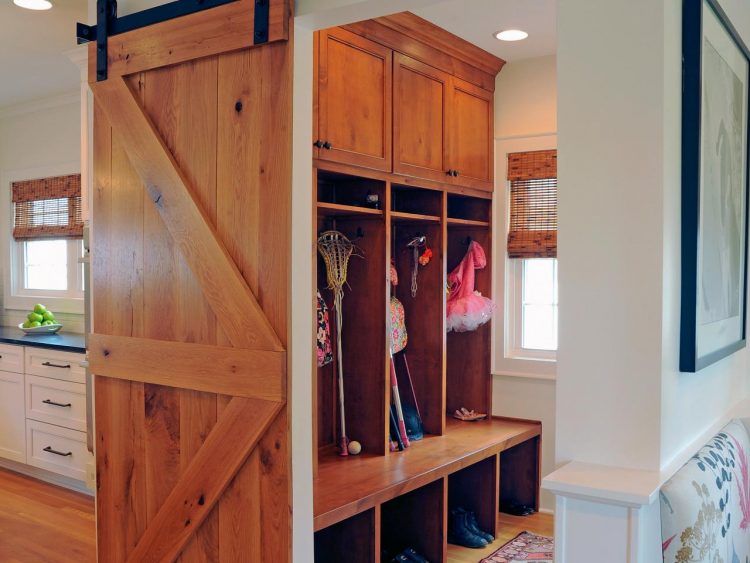 Styles
Bench with Shoe Storage
One of the most effective mudroom lockers is the shoe storage bench. This is a bench that can be used for removing your shoes or boots while also storing your shoes within the unit. It can also have drawers for scarves and gloves as well as rollouts for ear warmers and hats. This will keep the entire area tidy and could be large enough to seasonally rotate the items.
Coat storage
Coat storage is another critical piece of any mudroom locker. Adults typically do not have an issue removing their coat and hanging it in a closet. However, in a household with children, simply adding reachable hooks requires less of an effort which will help your child hang their jacket after playing outside. To take the organization one step further, you can even place individual mudroom lockers for each family member to call their own.
Wardrobe-Style Closet
Taking the shoe storage bench and coat storage one step further is the wardrobe-style closet which has a row of hanging hooks, drawers, baskets, shelves for shoes, cubby's for accessories and cabinets. This is the best option if your storage area is smaller but have a lot of clothing, footwear and accessories that need to be regularly organized.
Tips for Constructing a Mudroom Locker
When first deciding to create a mudroom locker, you must determine the best location to place it. If your family enters primarily through the back or side door, it should be placed in that location. Creating a mudroom locker at an entryway that nobody uses is pointless. Next, determine what type of mudroom locker your space can accommodate. These include, shoe storage benches, coat storage, wardrobe-style closet or even an entire room. For smaller spaces, hooks and grab-and-go storage may be the best option. Always remember that functionality should come first and to go vertical where allowable. Then, determine if your mudroom locker will be placed inside or outside of the main living area. This will determine the materials needed for construction.
Furthermore, mudroom storage has the potential to become dirty. Therefore, you need to determine the types of materials used for storing muddy and wet shoes. Consider materials that can easily be cleaned with a mop or vacuum. Floor mats are an excellent option, even within the shoe storage bench. Additionally, when painting your mudroom locker, you want to ensure you are using high quality paint and finishes that will not chip or flake during constant abuse. Then, you must determine your storage needs as to the most regularly-used items in the entryway. Finally, consider which type of storage you want, built-in or freestanding. Both are effective at organizing the area and offer different benefits based on your workable space.
Mudroom lockers do not need to be elaborate or even affixed to the entryway. Even several feet along the wall is enough space to create a hardworking and attractive organization center for your entire family and guests. There are so many opportunities to maintain organization with mudroom lockers. Whether you are purchasing storage or constructing it yourself, you have the flexibility and creativity to maximize the space near your entryway for organization.