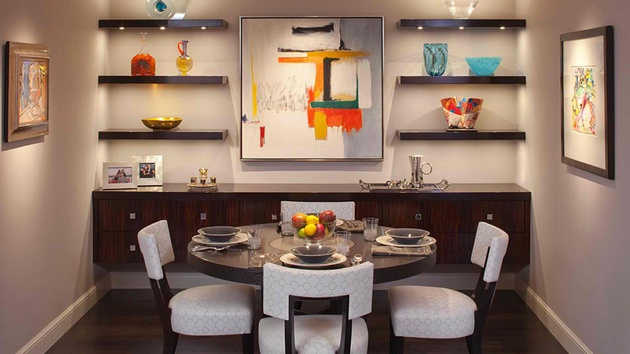 Storage isn't something that usually gets many people excited, but floating shelves are a whole different story. Sure, there are lots of shelving options out there, but floating shelves are becoming a very popular choice in homes everywhere, and it's very easy to see why. Not only are floating shelves perfect for storing or displaying your favorite items, but they can also be pretty freakin' cool to look at. Still, however, selecting the right floating shelving for your house can be a pretty difficult task.
With so many options to choose from, making a decision can be pretty overwhelming. But the good news is that having options can also be a good thing. Regardless of the type of design you prefer, there are definitely floating shelf options that will be a great fit for your home. However, before installing floating shelves, you'll want to think about a few things. Here are some pros and cons of floating shelving.
Pros
Easy access Since floating shelves typically boast an open design, having easy access to your belongings won't be a problem at all. In fact, floating shelves can also be a great option for people who are looking to put some of their favorite items on display.
Cost – In general, floating shelves are inexpensive to install. Saving money is always good news, especially when you can save money without having to sacrifice style.
The look – Let's be real, floating shelves are trendy, and for people who are huge fans of modern design, this is a really big plus. Not only are the shelves fully functional, but they can also spruce up the design of your home.
Great for any room – Can't decide which room would be best for your floating shelves? Don't worry, floating shelves can look great in any room. From kitchens and living rooms to bedrooms and bathrooms, these stylish shelves know just how to fit in.
Great for saving space – Let's be real, no matter how big your home is, it's always nice to save a little space. Floating shelves can certainly help in this area because having extra storage can help you clean up some of the clutter in your home. Also, since floating shelves are attached only to the wall, they won't take up any floor space which can be an issue with other types of shelving.
Cons
Not good for heavy items –  While the amount of weight your floating shelves can hold will depend on the installation and style of the shelves, in general, floating shelves were not made to hold heavy weight. For those who are looking to store really big items, floating shelves simply might not be the best option.
Potential safety issues – Of course, there is a safety risk with any kind of shelving. However, floating shelves post some interesting and uncommon issues. According to a source, "Majority of these shelves have that pointed edges which could risk people particularly children. Since many floating shelves don't have enclosures or safety rails, the items held are also at risk of falling."
25 Beautiful Glass Floating Shelves
If you already know that floating shelves are perfect for you and your home, you may still find yourself stuck on what type of floating shelves you'd like to install. Floating shelves can come in a wide variety of materials; however, glass seems to be a very popular choice. Some people out there may be wondering if glass shelving is a practical idea, but the truth is, it all depends on the look you're going for, and what you plan on placing on the shelves. Some of the benefits to glass shelving include,
Elegance – glass floating shelves are a great option for people who are looking for an elegant and sleek design. If you've got a formal dining or living space, glass floating shelves could be great for those spaces.
Blends in well – One of the great things about using glass in any space is that this material tends to blend in well. With glass, you won't usually have to worry about whether or not it matches the rest of design, which is a great plus for people who love to keep everything uniform.
Easy to clean – In general, glass doesn't require much upkeep which is perfect for people who don't want to make a habit out of having to constantly be wiping things down. Sure, glass is prone to finger prints and smudges, but this is something you probably won't have to worry about if the glass is being used for shelves.
Creative use of lighting – If you plan on using your floating shelves to display some of your favorite items, you'll be pleased to know that glass will be a great choice. Glass shelving allows for some creative uses of lighting that can really highlight the things you'd like to show off.
Despite all of the great things that glass floating shelves have to offer, there are also a few drawbacks that come with using glass:
Not as strong as other materials – As you can imagine, floating glass shelves are typically not as strong as other types of floating shelves. If you plan on using the shelving for anything other than putting things on display, you might want to go with another material.
Fragile – Not only can glass shelves not hold a lot of weight, but they can also be fragile and general. One wrong move and your glass shelves could shatter into pieces. If you've got small children running around the house, you'll probably want to stay away from glass.
image via floatingglassshelves.com
image via www.decoware.info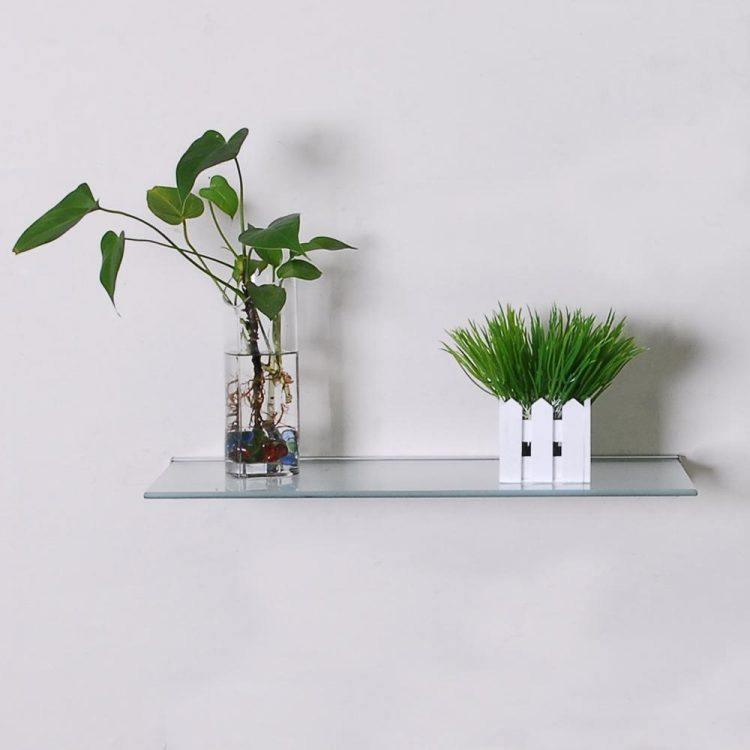 image via www.ideasonthemove.com
image via iixm.akrondmc.com
image via interior.sevenquilts.com
image via www.marckonys.com
image via inhabit203.wordpress.com
image via www.livingandkitchen.com
image via www.glasscornershelvesstore.com
image via www.childrenscornerbk.com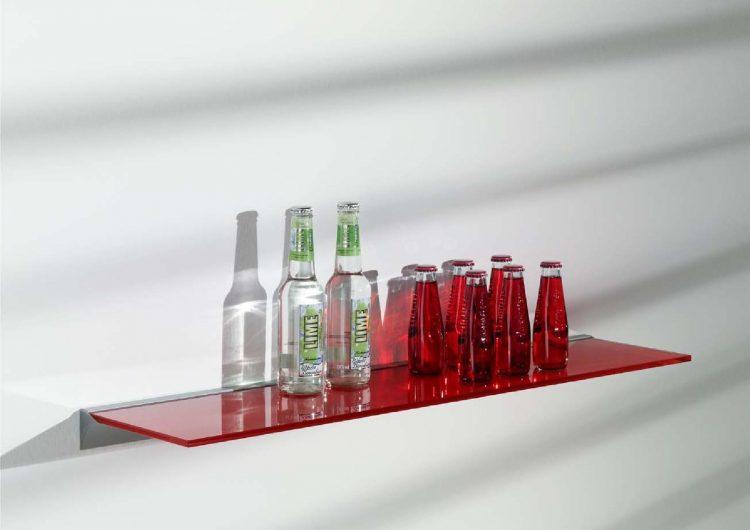 image via www.nanobuffet.com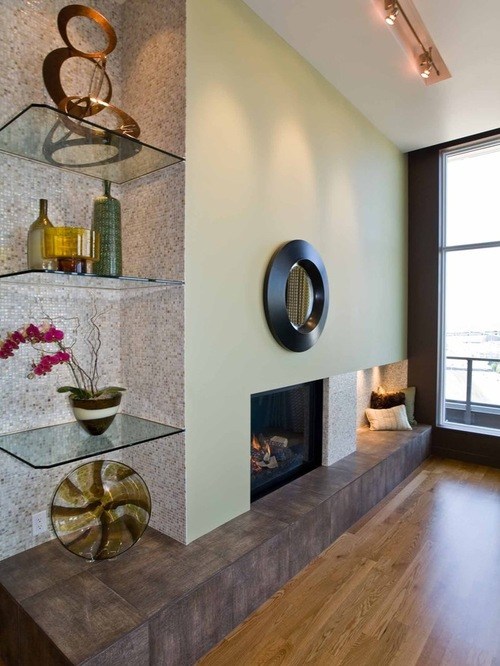 image via houzz.com
image via www.customizeddesigns.com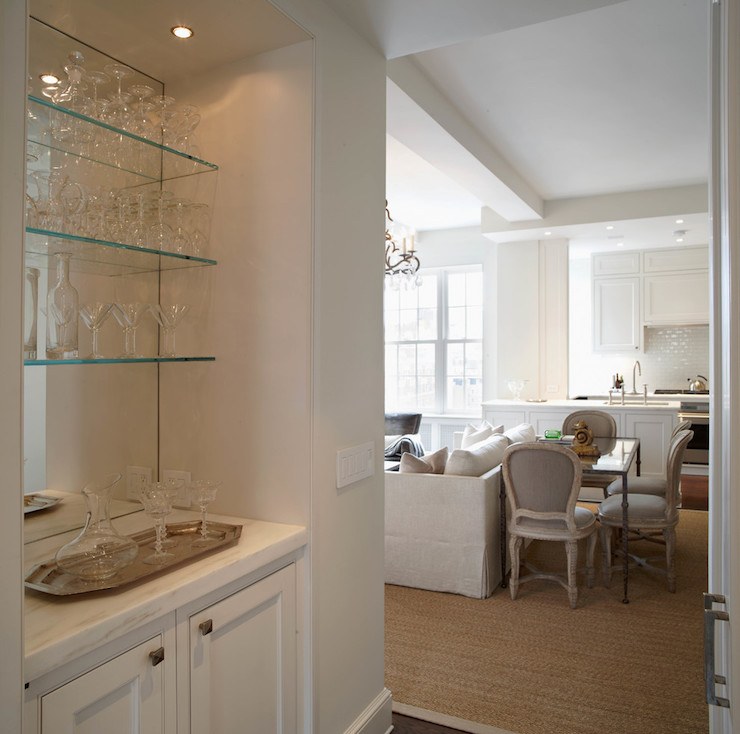 image via decorpad.com
image via www.kushielverse.com
image via dylangallery.com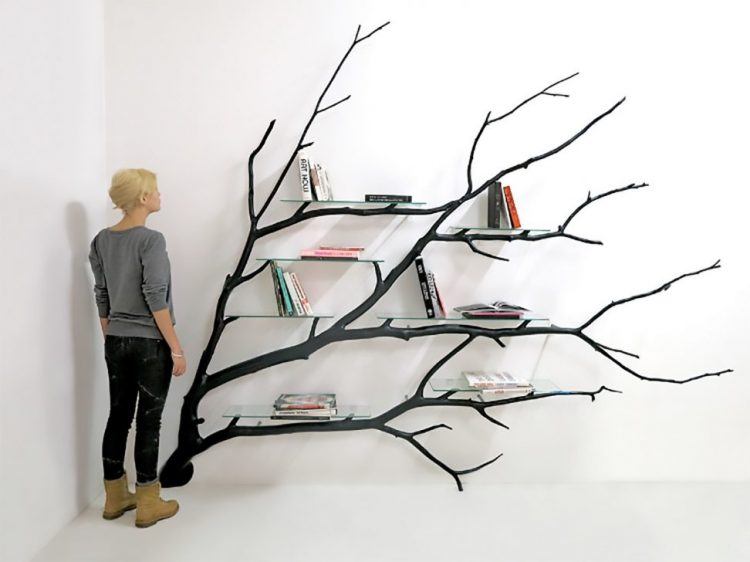 image via www.onyapan.com
image via www.arcivist.com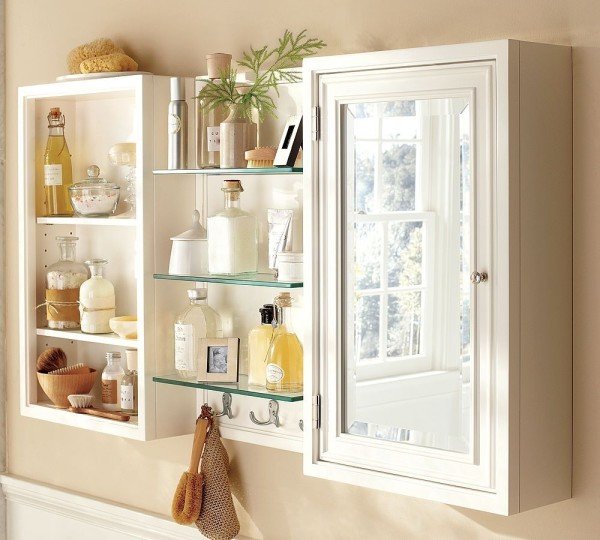 image via www.arolinc.com
image via vintage.themodernbaker.net
image via decornorth.com
image via www.thinkter.com
image via rtzon.com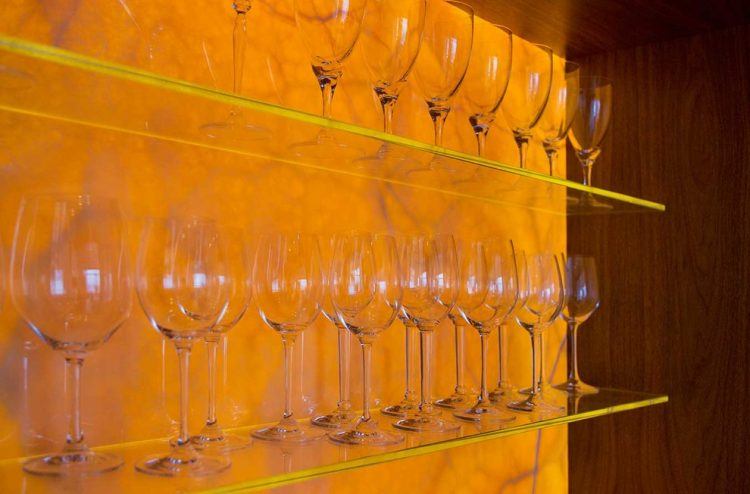 image via iixm.akrondmc.com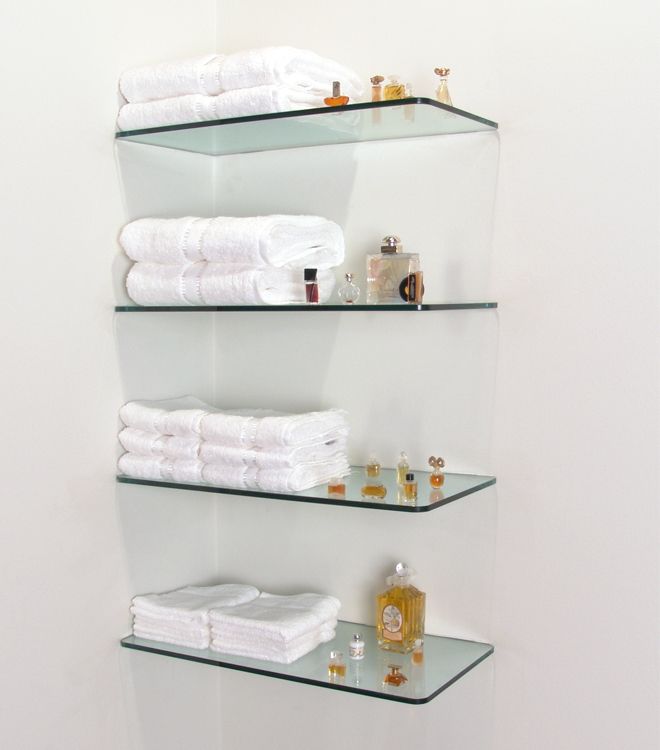 image via floatingglassshelves.com
25 Wooden Floating Shelves
When it comes to floating shelves, wood is also another popular option. In fact, wood is a popular option for every type of shelving due to the fact that wood is durable, inexpensive, and attractive. Wooden floating shelves can be as simple as a single board nailed to the wall, or an elaborate set of shelves made into a design. Since wood tends to be more durable than glass, it can be a better option for people who are actually looking to use their shelves as storage space. Wooden floating shelves can also be a good idea for people who are looking to complete a DIY project. With just wood and a few other items, you can easily build and install these shelves yourself. Wood can also be painted or stained to help fit the color scheme of your space. If you've got small children and/or pets, you may feel a little more comfortable with wooden floating shelves as opposed to glass. However, before installing floating shelves yourself, make sure you have considered the following things,
Sand the shelves
Find wall studs
Install the bracket
Mount the shelves
image via www.vintageandcurvy.com
image via www.kurtzandatkins.com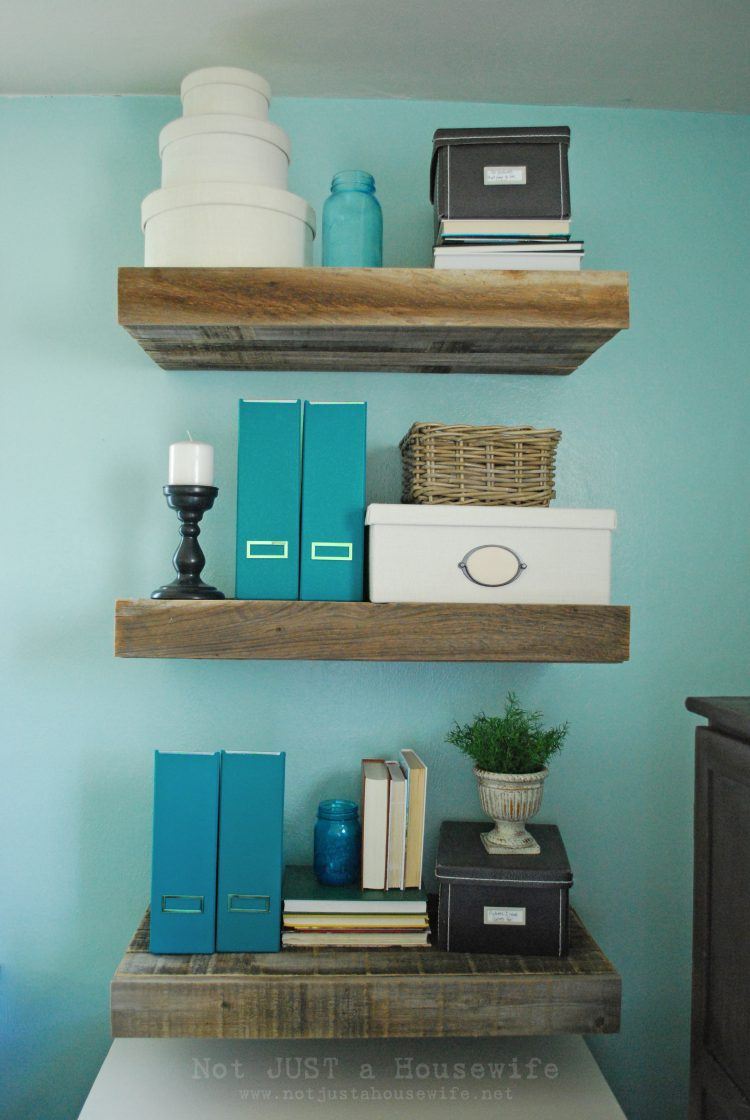 image via www.notjustahousewife.net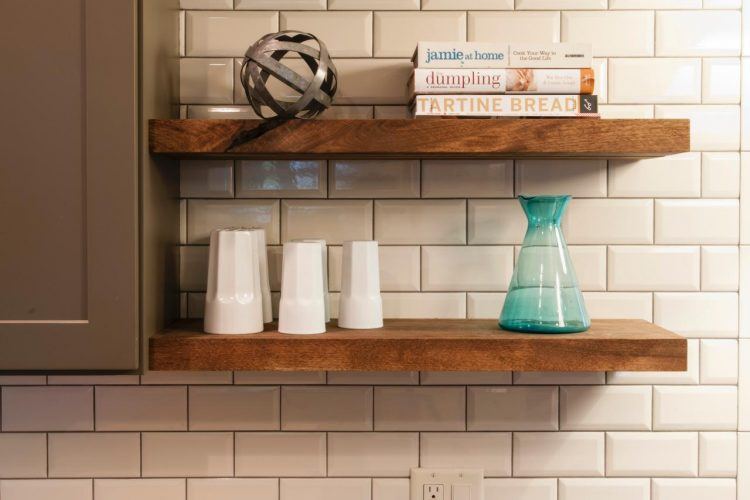 image via hgtv.com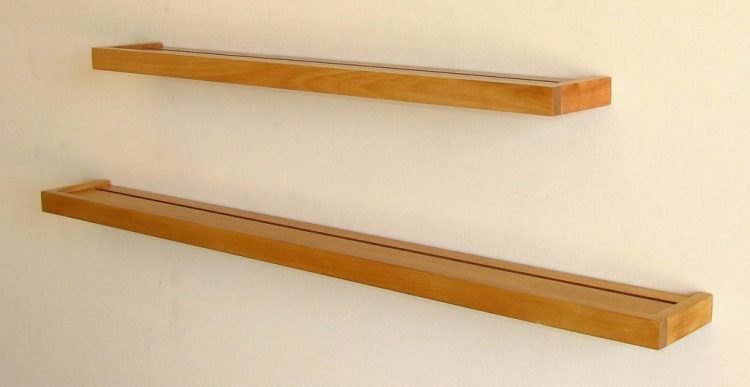 image via www.decoware.info
image via knockoffdecor.com
image via www.meyrinafhom.com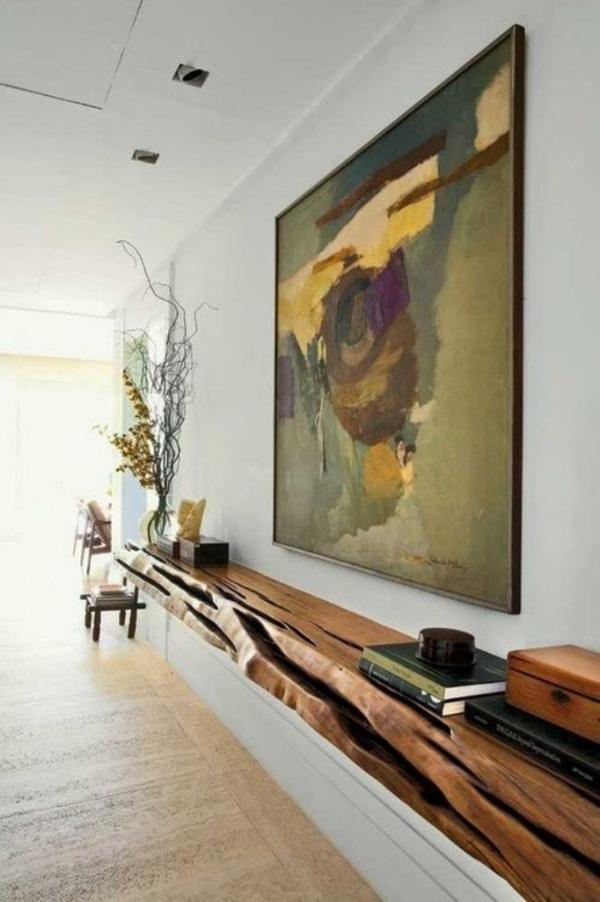 image via decoist.com
image via fourbrotherscarpentry.com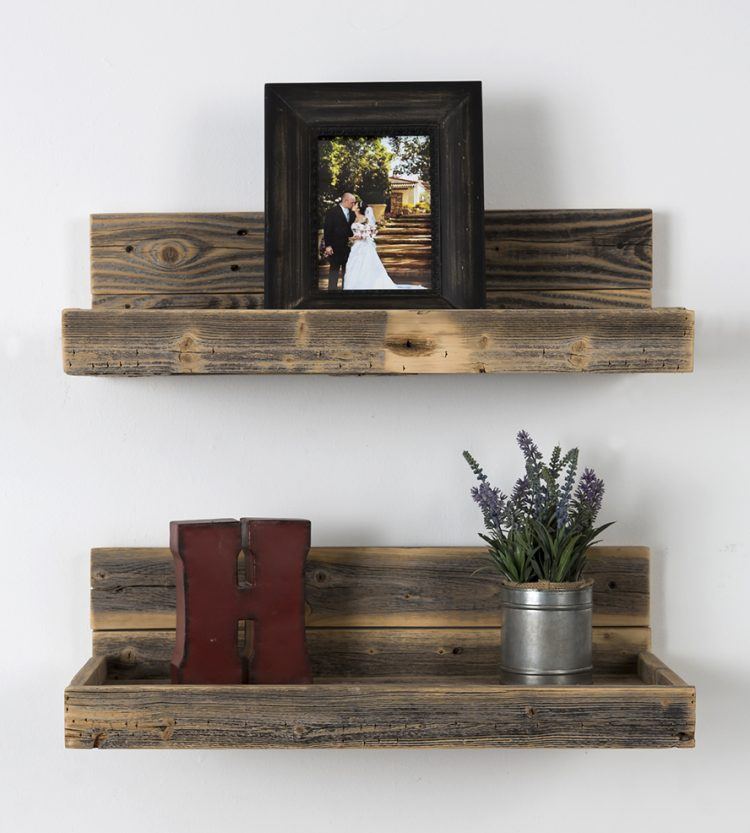 image via quickcashwvlm.com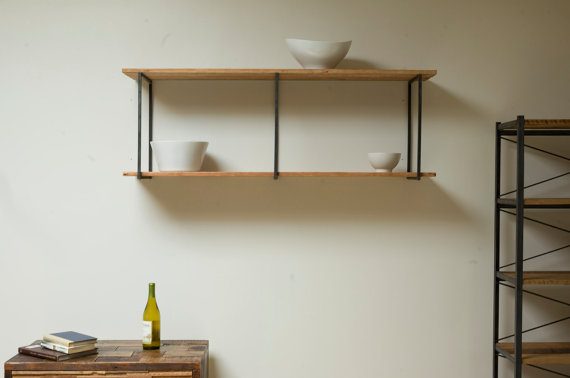 image via homedit.com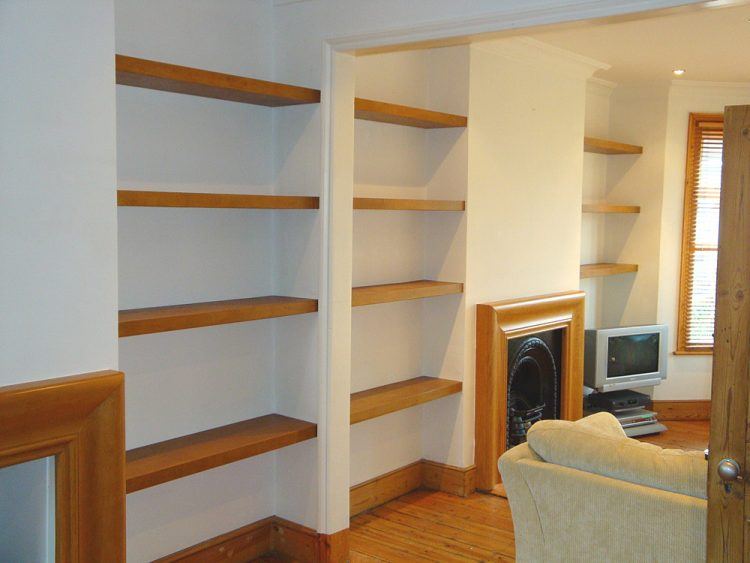 image via carteras-y-bolsos.org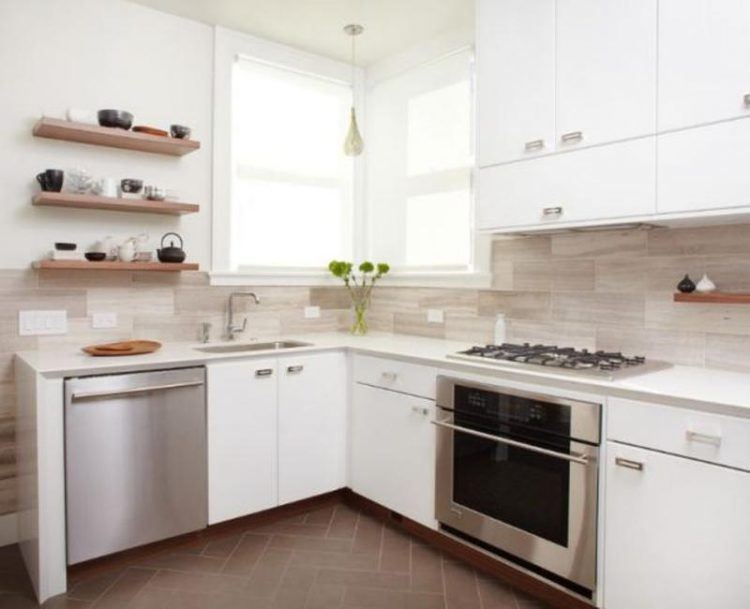 image via rilane.com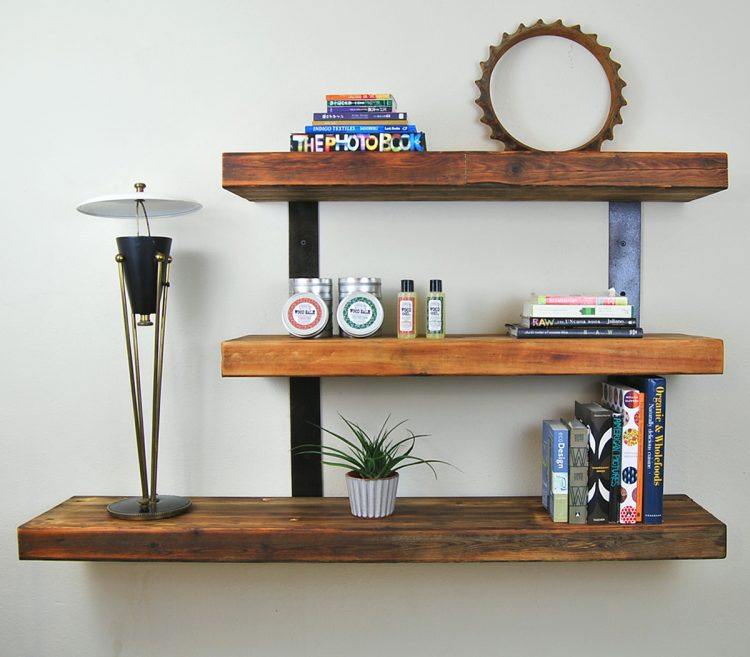 image via www.samhomedecor.com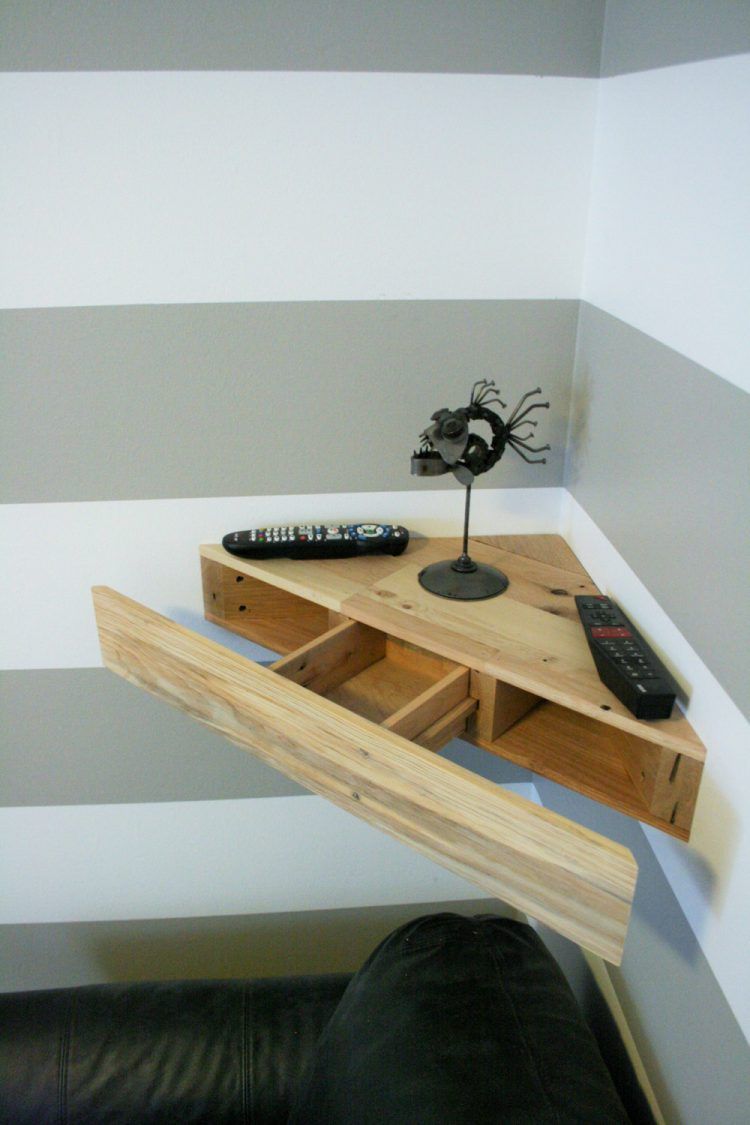 image via www.meyrinafhom.com
image via www.shelving-ideas.net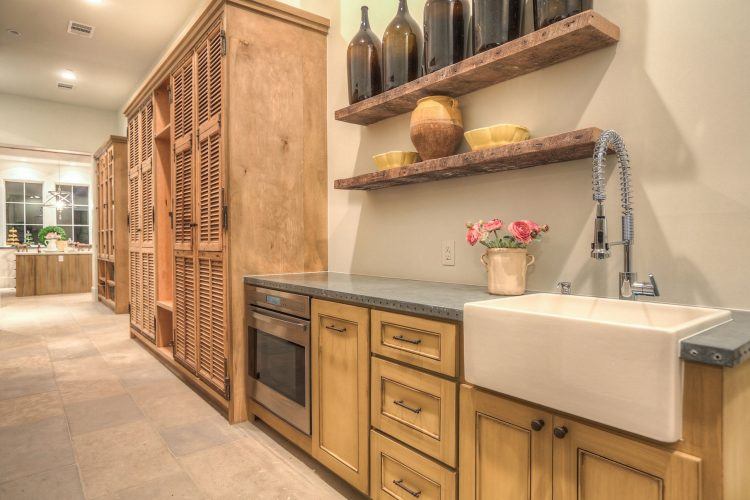 image via erahomedesign.com
image via www.chrislovesjulia.com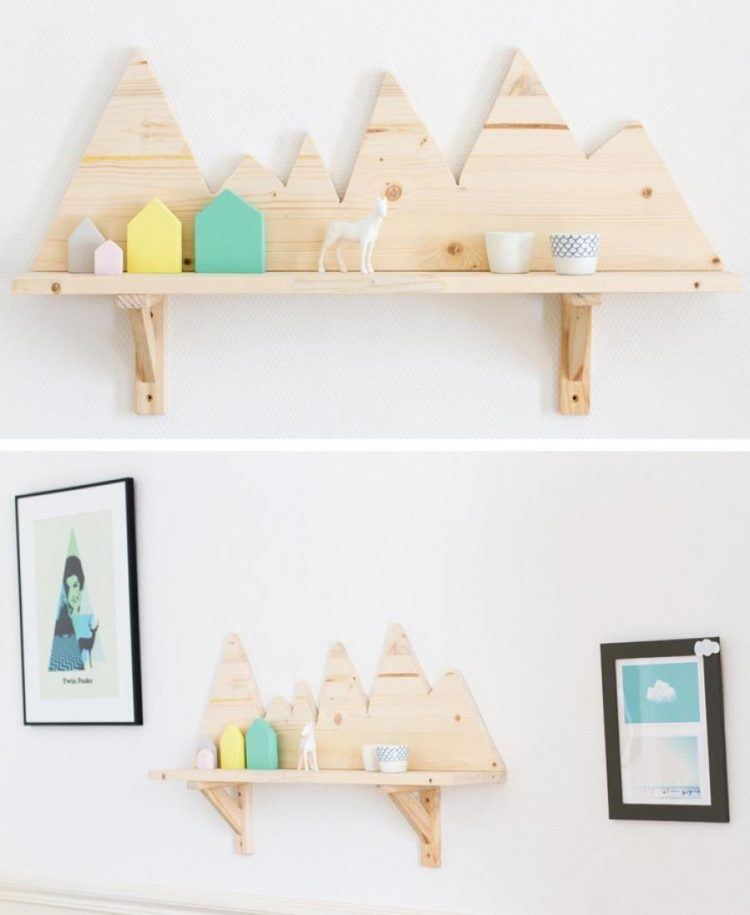 image via drawhome.com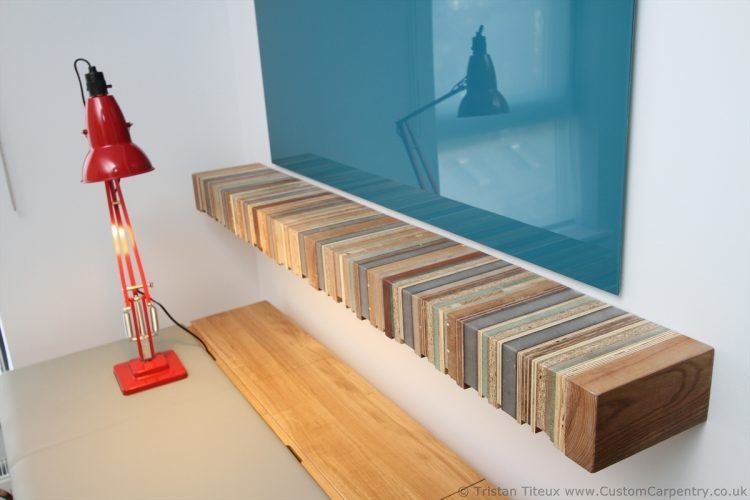 image via www.workdon.com
image via homegoid.com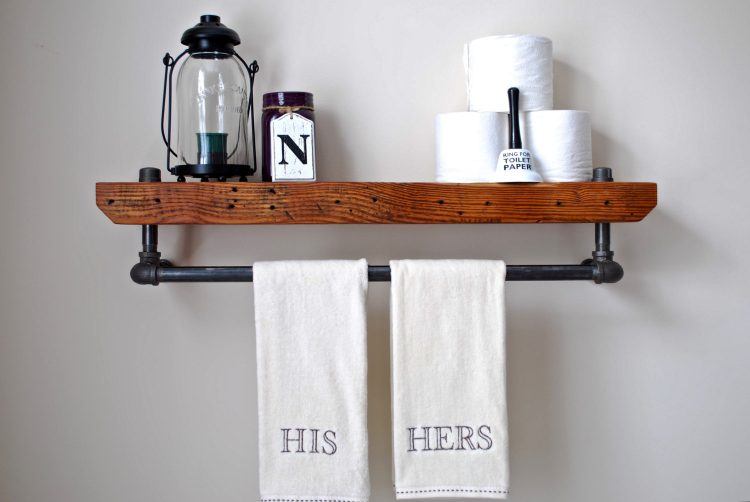 image via www.meyrinafhom.com
image via www.qisiq.com
image via www.beeyoutifullife.com
image via www.foundedproject.com
25 Closets with Floating Shelves
If there's one place where floating shelves can come in handy, it's the closet. People with a lot of clothing know just how important it is to have enough storage space in the closet, and there's nothing more annoying that not having anywhere to put your favorite clothes, shoes, and accessories. Think about it, how many times have you opened your closet and been completely overwhelmed by the amount of things that were stuffed in there? Unfortunately, that's a daily occurrence for a lot of people. While floating shelves may not be the complete solution for your problems, they can be a huge help.
On top of proving more space for your things, floating shelves can also be a great way to help keep your closet organized. You can use the shelves to help de-clutter your things, and also create a specific place for your belongings. To make the idea of floating shelves even more attractive, they can be especially useful for people who have small closets. Another point worth noting is that all sorts of floating shelves can be great in a closet. For example, glass, wood, or metal can all be great options and they can help make your closet look a little better. You may be wondering why anyone would care about how their closet looks, but true lovers of home design know that it's important that every part of the house look its best.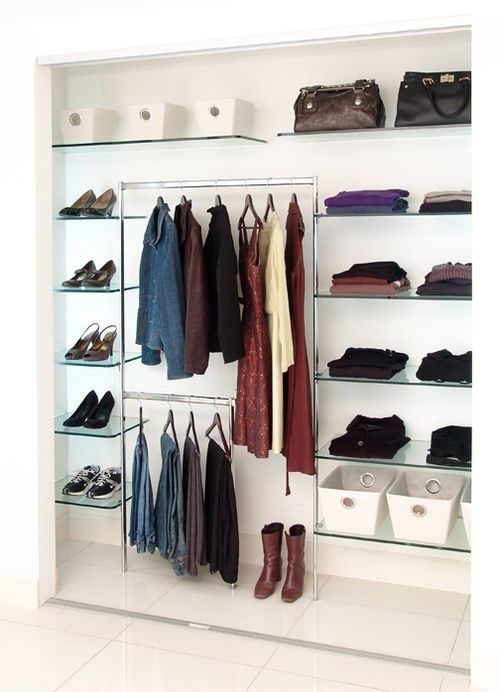 image via https://www.pinterest.com/source/floatingglassshelves.com
image via houzz.com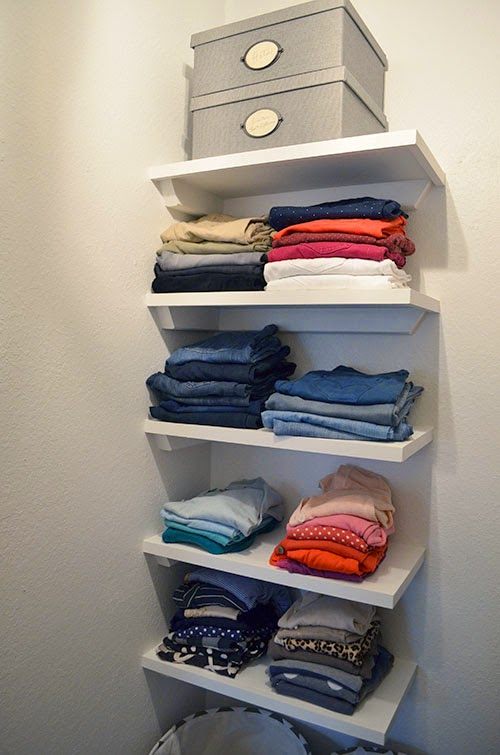 image via www.thehappyhomebodies.com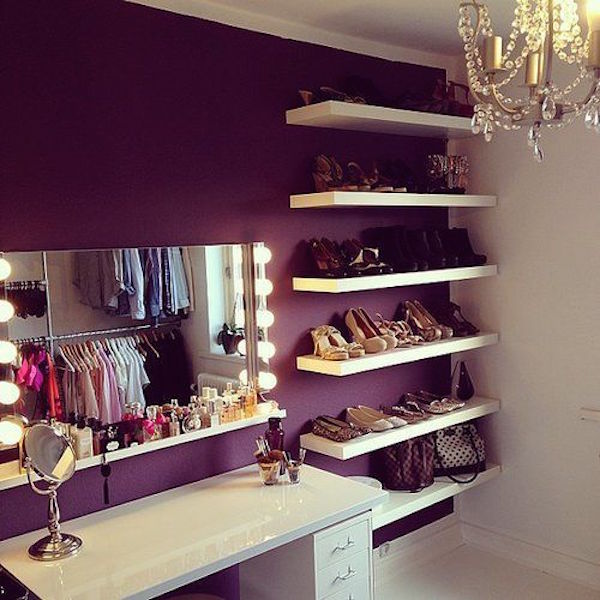 image via garbshare.com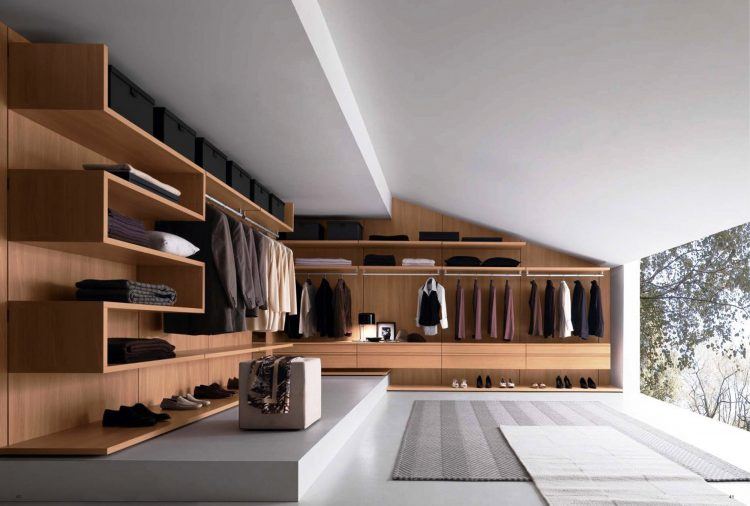 image via edesignoo.com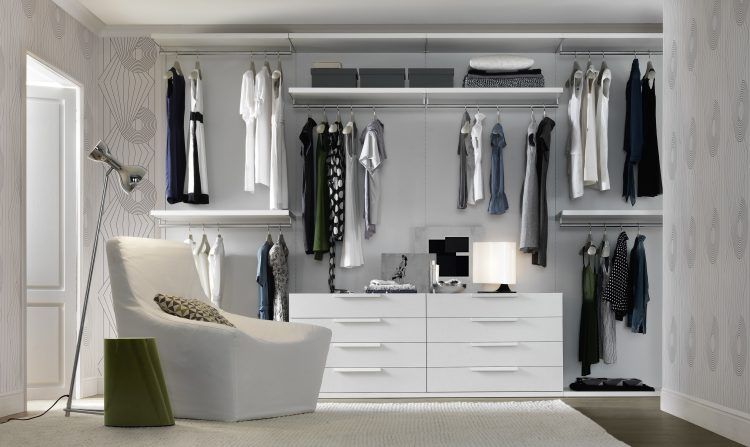 image via gershome.com
image via brit.co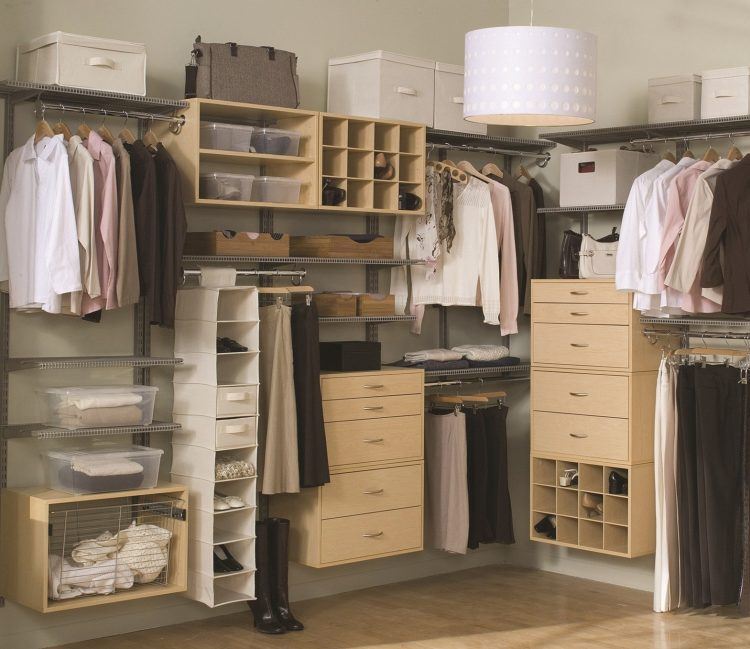 image via www.cutenareta.com
image via www.qarmazi.com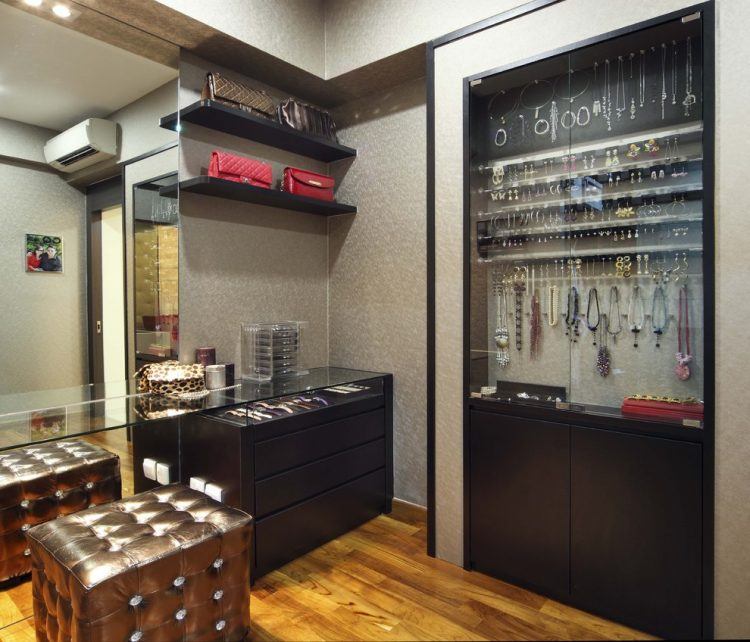 image via homebnc.com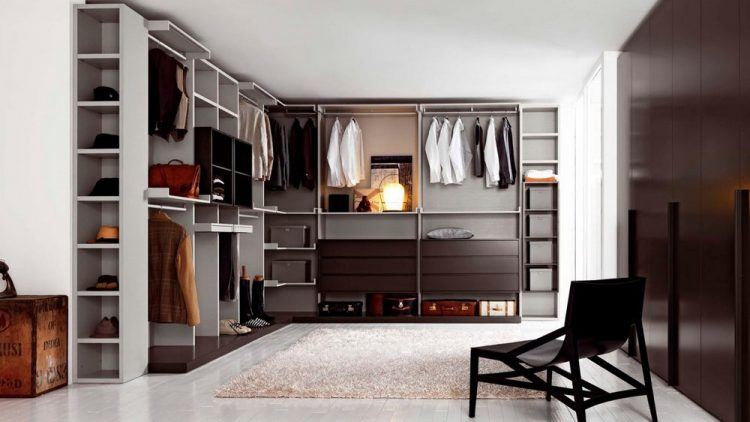 image via designbitter.com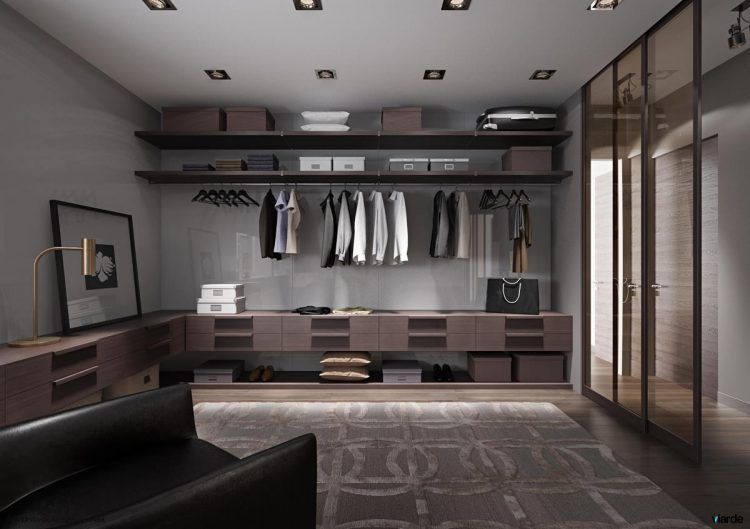 image via midcityeast.com
image via komandor116.ru
image via www.onyapan.com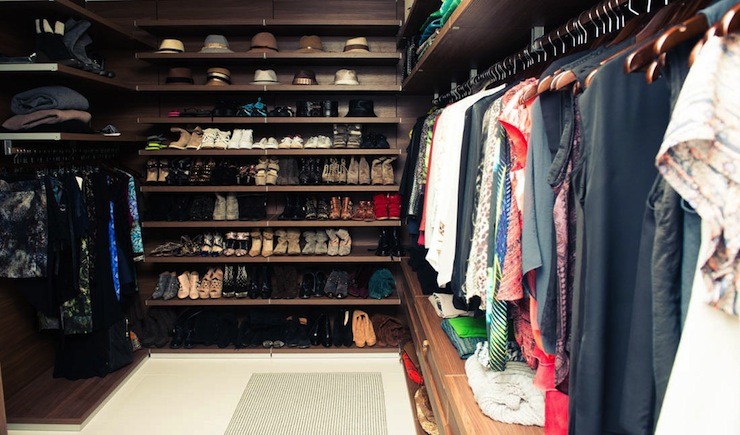 image via decorpad.com
image via houzz.com
image via www.undolock.com
image via www.appstumblr.co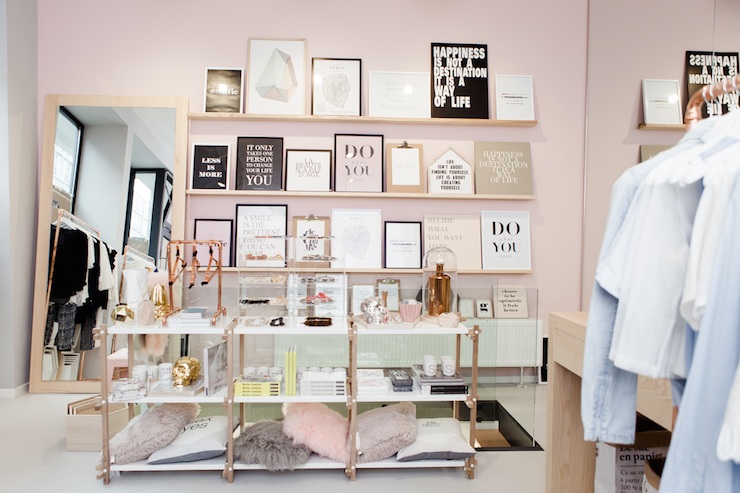 image via www.dit-is-fashion.de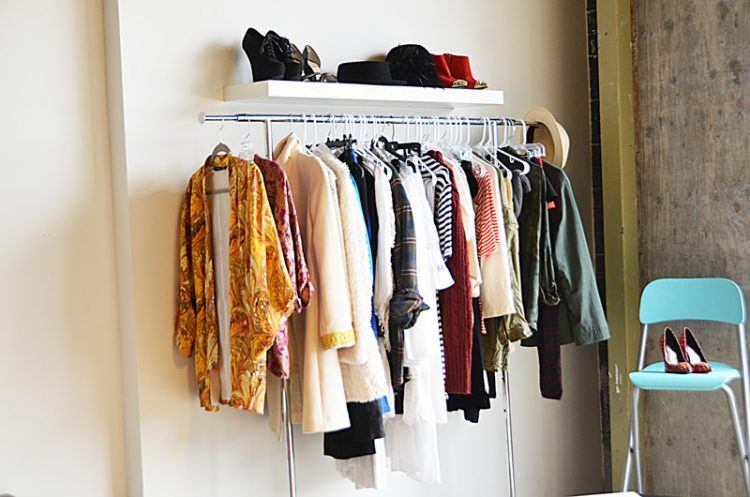 image via mrkate.com
image via manual17.biz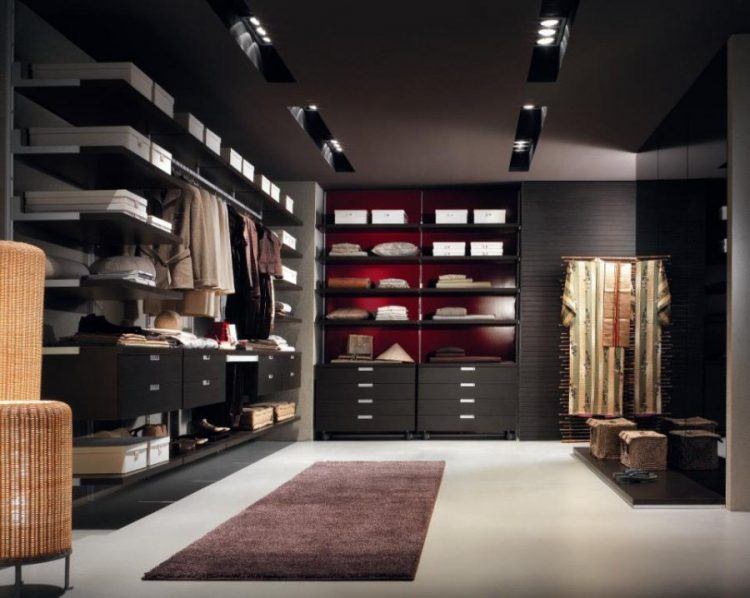 image via www.edimsel.com
image via wheredidugetthat.com
image via www.decorfacil.com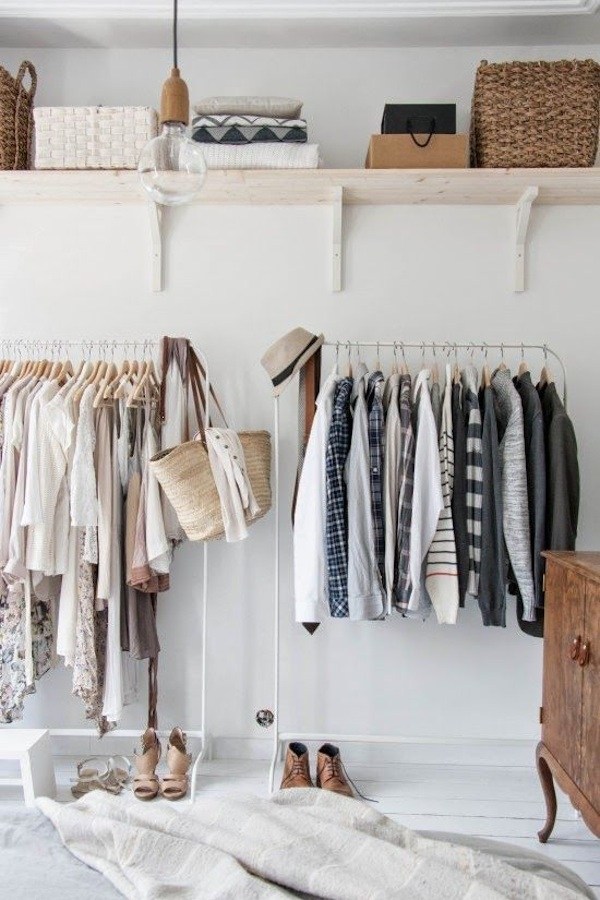 image via www.simplifyingfabulous.com
25 Creative Floating Shelves
By now, you're probably well-aware of the fact that floating shelves can be extremely cool. However, what you might not be aware of is that floating shelves can also be fun. Those who love creativity will be happy to know that floating shelves lend themselves to lots of unique ideas that will have everyone who walks into your home doing a double take. Some floating shelves can be so fun to look at that it can be almost hard to believe that they're actually shelves. From cool designs to bright colors, floating shelves can be made into some designs that are both interesting and practical. With the creative juices flowing, you may find that your DIY project can include completely designing the shelves as well as just installing them. After all, it's always nice to make your home feel like you, and having creative floating shelves can be another way for you to incorporate more of your personality into your home. If you're planning on getting a little creative with your floating shelves, keep the following things in mind,
What you will be using the shelves for – Before coming up with any cool and funky designs, you'll want to spend a good amount of time thinking about how you plan to use the shelves. Your plans for the shelves will play a role in the size of the shelves, the type of material you use, and the overall design. If you know you're going to want to store some heavy items, you'll want to make sure that your creativity doesn't come at the expense of the shelve's strength.
Blending in with the rest of the room – Sometimes when we start thinking creatively, it can be easy for us to ignore our surroundings. However, when dealing with space in your home this can be a big no no. When trying to think of creative ideas for your shelving, it is important to make sure that your ideas blend in with the current design of the rest of the room.
Repurpose old items – DIY lovers know that breathing new life into old things is one of the best things about doing things yourself. With the right amount of creativity and determination, you'd be amazed at how some of your favorite old items can also become some of your favorite new items. You may find that there are already some items lying around your house that may be good for making floating shelves. Before going out and spending lots of money on materials, you may want to look around the house and see if you always have some items you might be able to use. You may find yourself surprised at some of the items you are able to repurpose and use to create beautiful floating shelves.
image via rilane.com
image via livinator.com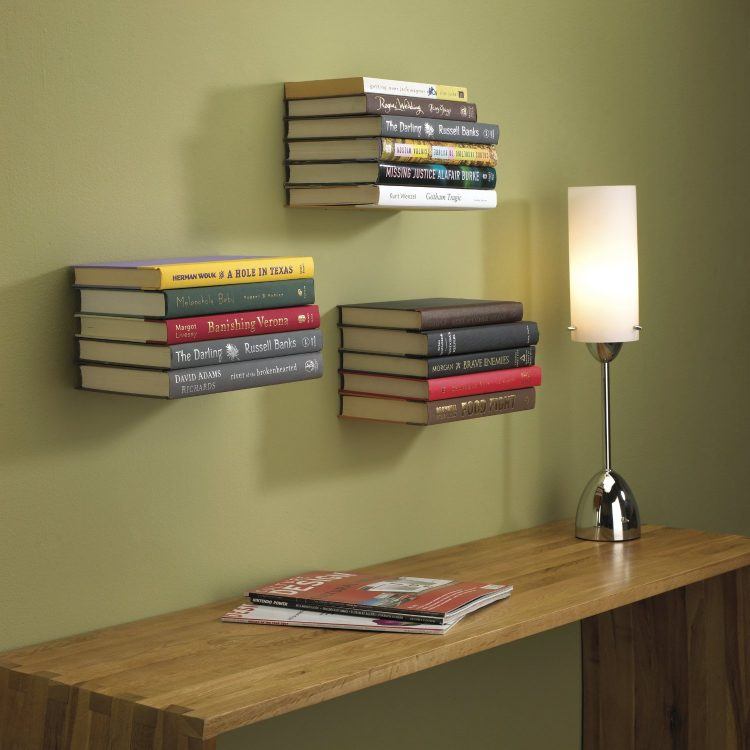 image via thintker.com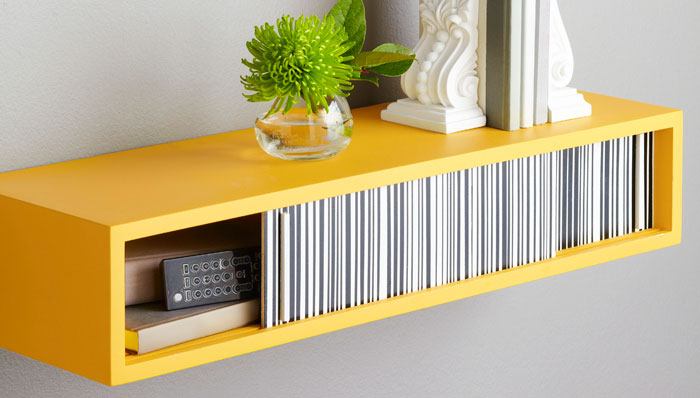 image via lowes.com
image via www.designswan.com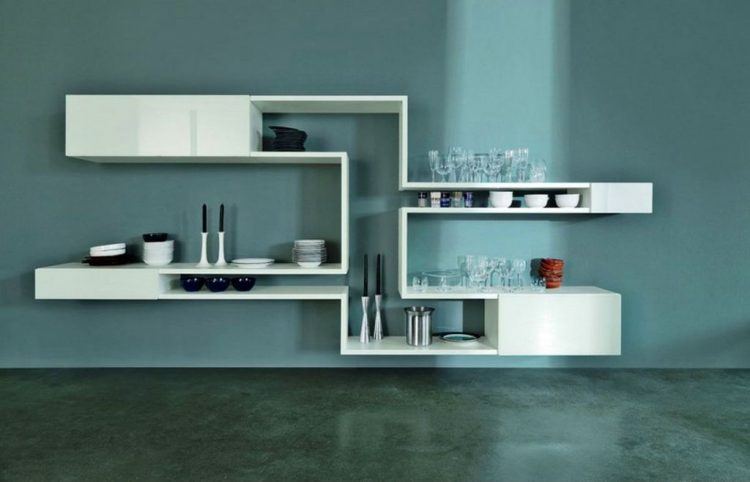 image via www.myaustinelite.com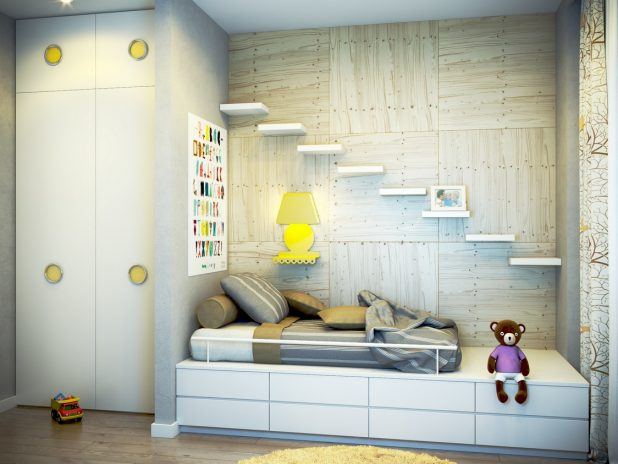 image via thinkter.com
image via www.vizmini.com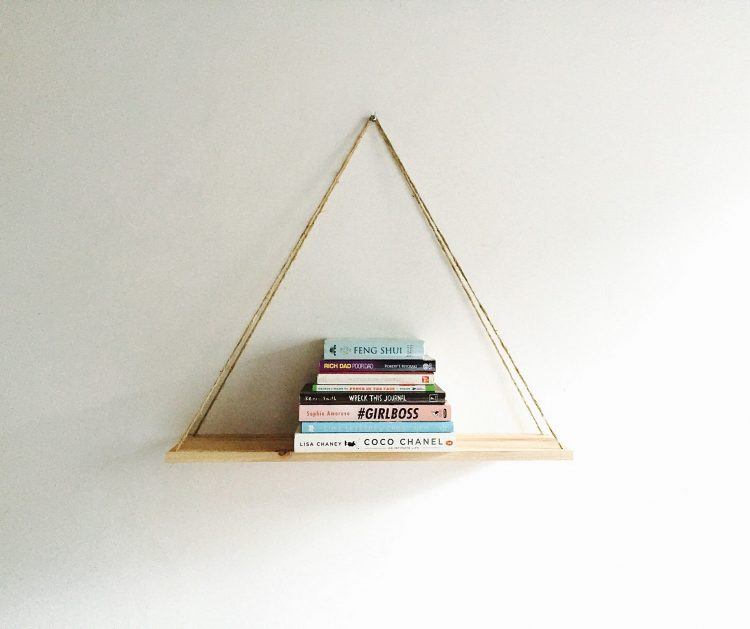 image via fashionschoolguide.net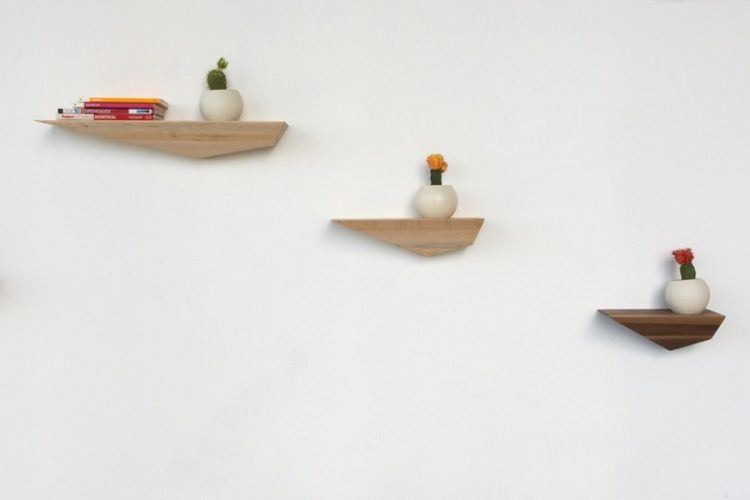 image via m.fooyoh.com
image via dearid.com
image via tientas.com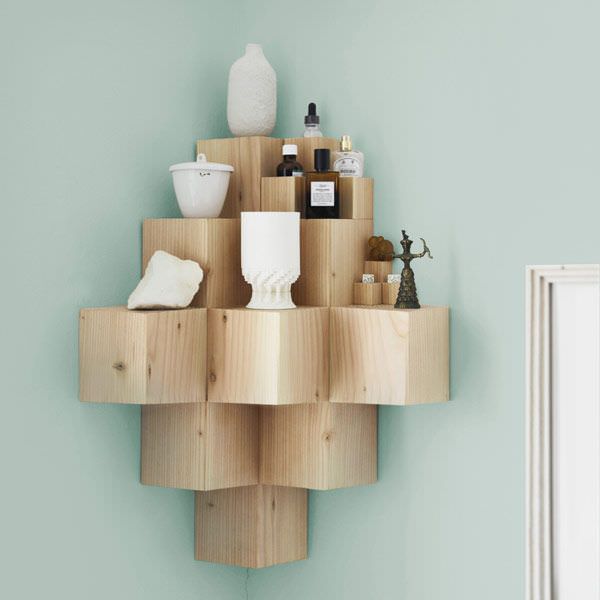 image via www.diyandmag.com
image via www.qisiq.com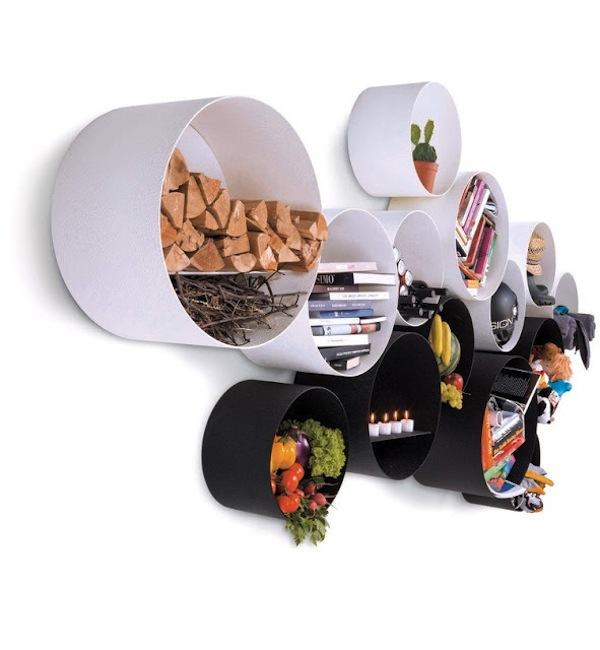 image via www.shelving-ideas.net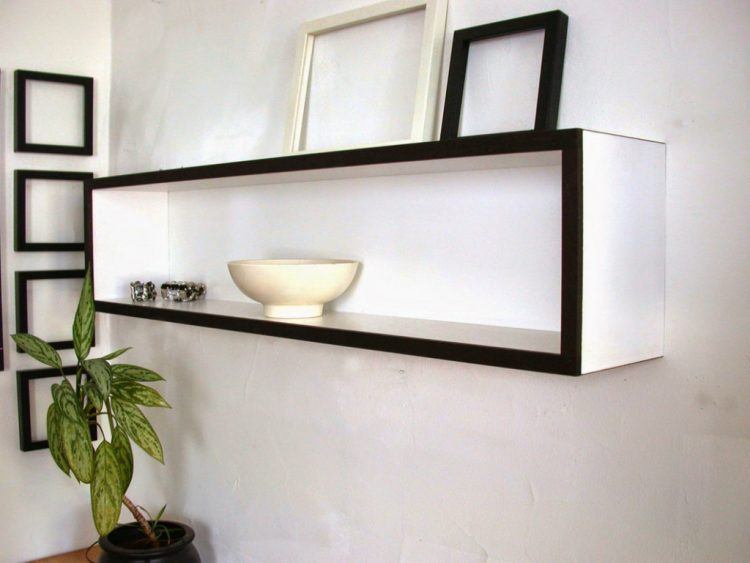 image via bdesignr.com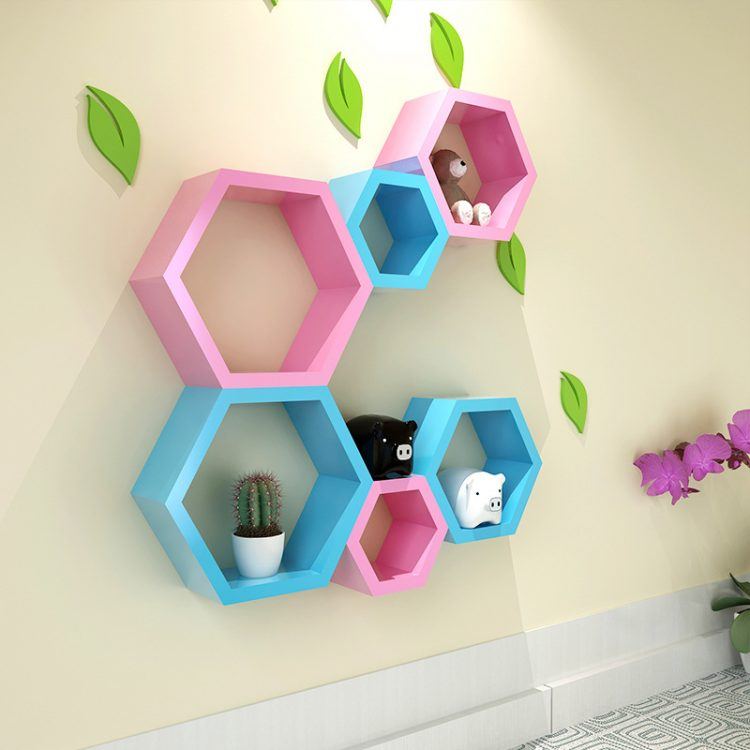 image via www.aliexpress.com
image via whatelsemichelle.com
image via https://www.pinterest.com/srjames349/
image via blog.naver.com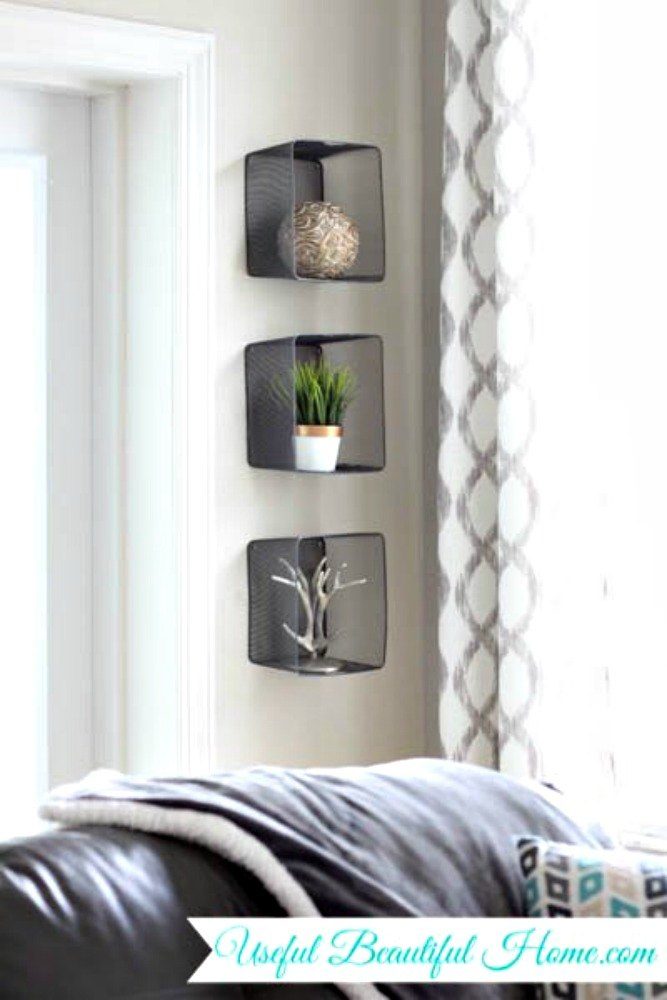 image via hometalk.com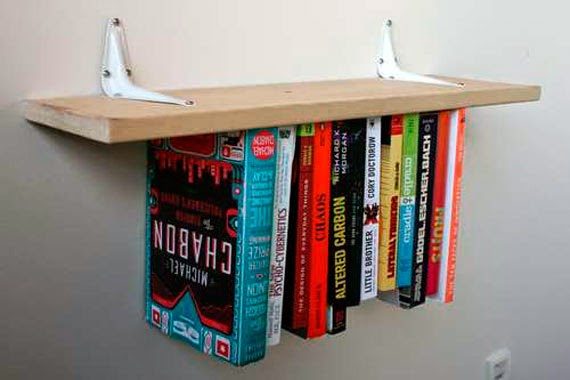 image via patz-life.blogspot.com
image via www.play-tag.com
image via bgliving.com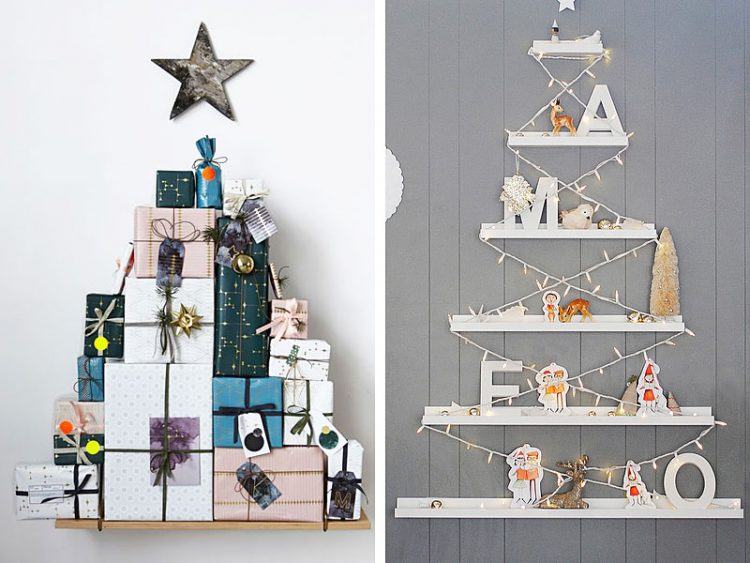 image via ikeeki.com
lead image via homedesignlover.com