When it comes to accessorizing your home, is your bathroom the last place that comes to mind? If so, it shouldn't be. There are lots of bathroom accessories out there that can not only make your space look better, but they can also make your bathroom more functional by making your daily routine more convenient. Whether you have a big budget, or only want to spend a little, there are plenty of accessories out there for you to consider regardless of the size of your space. If you're looking for the perfect items to add to your bathroom. Here are 10 bathroom accessories you'll want in 2018.
Getting up to go to the bathroom in the middle of the night can be a hassle, especially when it's pitch black in your bathroom. Fortunately, this toilet bowl night light will allow you to find your way to the toilet without overwhelming your eyes with bright light.
Let's face it, we bring our phones with us everywhere these days; including to the bathroom. This toilet paper holder features a storage shelf that will give you the perfect place to put your phone.
For lots of people, not having enough outlets in the bathroom is an issue. This portable USB wall outlet provides an inexpensive and easy solution.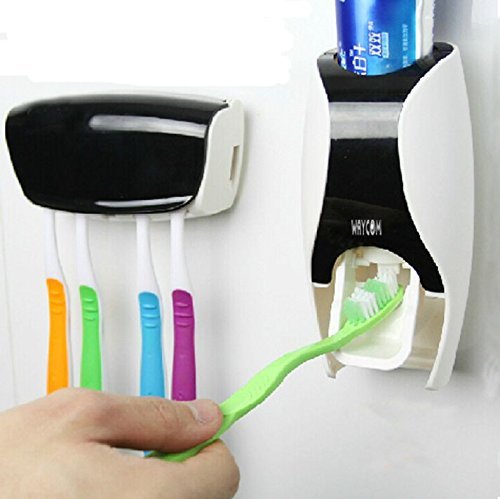 Squeezing your toothpaste by hand is about to be a thing of the past thanks to this cool little item.
Running low on storage space in your bathroom? This over the cabinet storage item will give you more space for your belongings without taking up any space itself.
Made with 200 powerful suction cups, this mat was designed to provide a safe and slip free shower experience.
Who doesn't love enjoying a nice glass of wine after a long day? This cool cup holder makes it easy to take your favorite glass of wine or beer right into the tub with you.
If you love listening to music in the shower, this waterproof bluetooth speaker will definitely come in handy.
Check your weight with ease with this user friendly digital scale that features bold and bright easy to read digits.
Sick of hair getting stuck in your drain? This handy little device will help you avoid stay hairs from traveling down your drain.