Finding the perfect apartment furniture isn't always easy. In many cases, apartment style living means your working with a little less space than you would be in a single family home, so it's important to pick furniture items that can help you make the most of your space. With that being said, there are lots of apartment furniture ideas that can help you make your apartment look great while also staying clutter free. On top of the items themselves, placement is key. How you arrange the furniture in your apartment can definitely make a huge difference. For example, making great use of corner spaces, utilizing multi-purpose furniture, and/or buying items with additional storage space can be a great for apartment spaces. If you're ready to start sprucing up your apartment with some new furniture, you've come to the right place. Check out 15 apartment furniture ideas you'll love.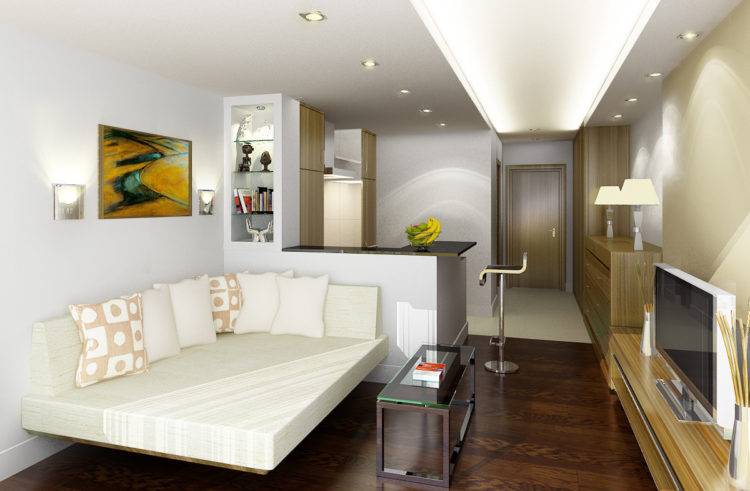 This apartment may not have tons of space, but the space that it does have is used very effectively. This cool floating couch-like piece of furniture can also double as a sleeping area.
image via http://startrekmeshes.com/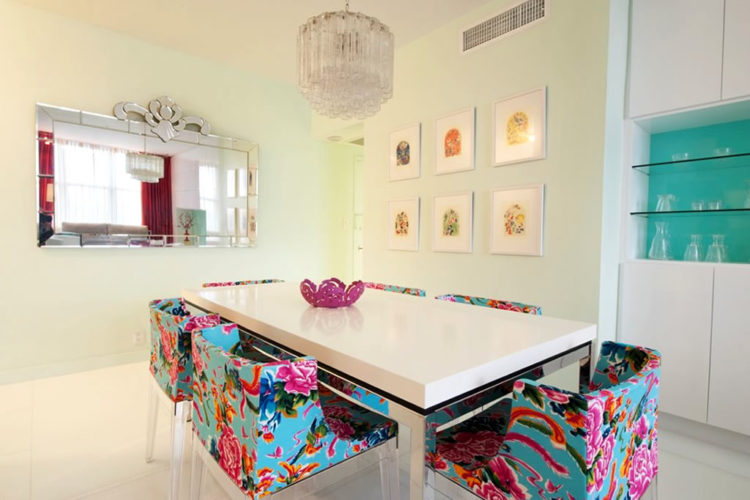 Dining room spaces aren't typically fun or bright, but this dining table set proves that they can be.
image via 
brokensilence.us
Full of modern apartment furniture, this space has a sleek design that is stylish and unique.
image via weirdwolf.us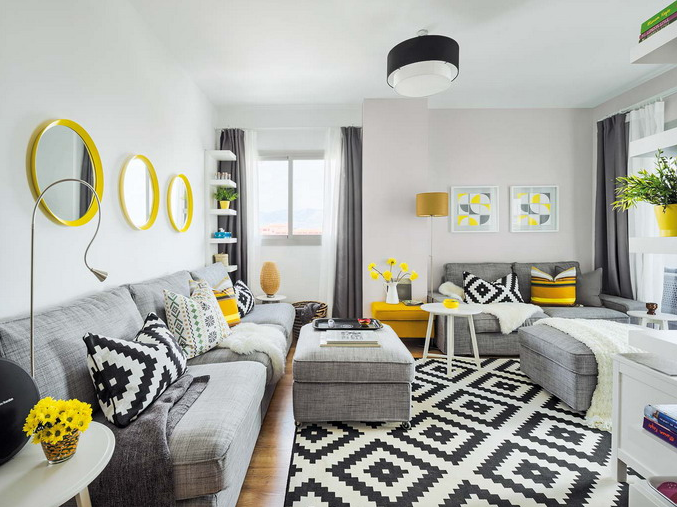 While space is limited in some apartments, that certainly isn't the case for all. This spacious living area has a beautiful matching couch and love set that is complimented by patterned accent pillows.
image via dudo.us
Keeping it simple can be a great way to go. This wooden dining table set is a great example of how minimalist items can work well.
image via http://inhabitat.com
Although there's really no such thing as specific apartment furniture items, things like coffee tables with storage space are perfect for apartments.
image via 
cqwb.info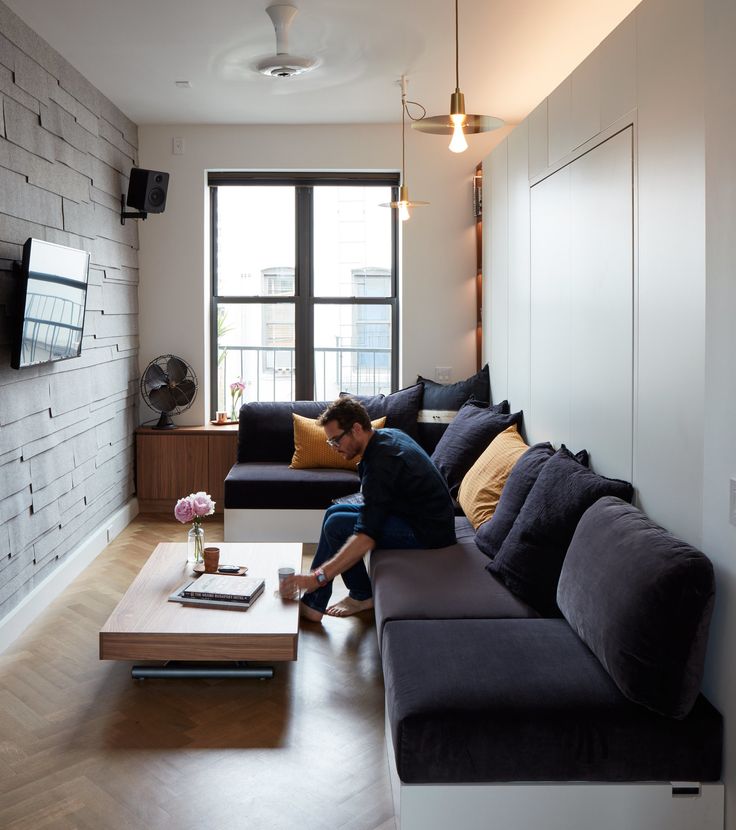 This cool sectional sofa is the perfect fit for this small living room.
image via https://www.pinterest.com/dcyprianiregis
Keep in mind that your apartment furniture doesn't have to match. Using different colors, patterns, and materials can also be a nice idea.
image via http://thedesignhome.com/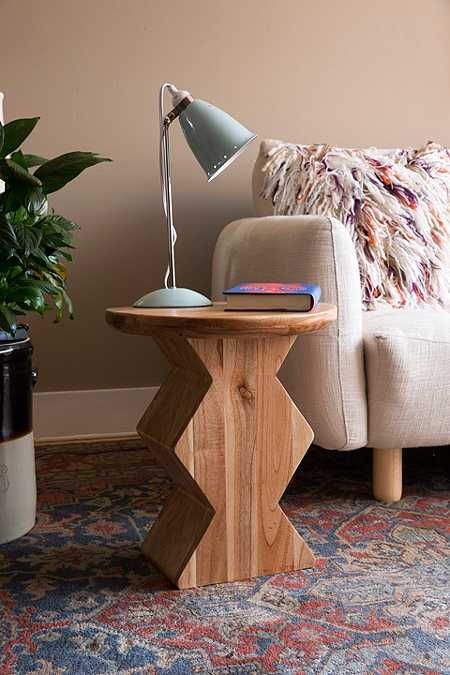 This small end table serves a practical purpose as well as bringing in some additional style.
image via urbanoutfitters.com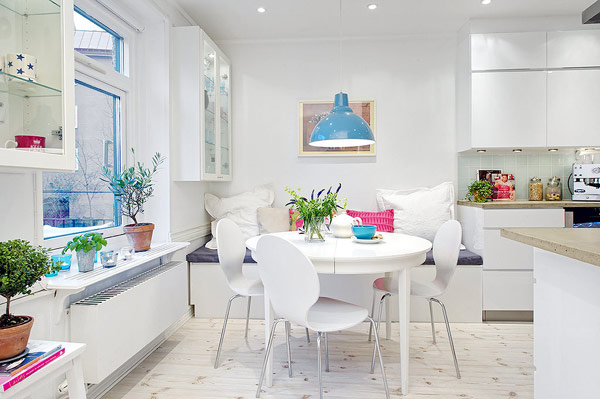 Round dining tables are ideal for smaller dining areas that may not have enough room for large square or rectangular tables.
image via 
Ocinz.com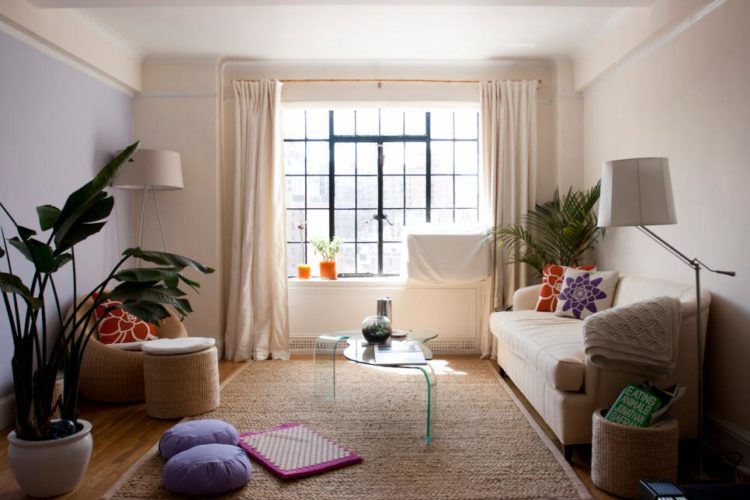 Ottomans are also another piece of furniture that can also double as storage space.
image via hgtv.com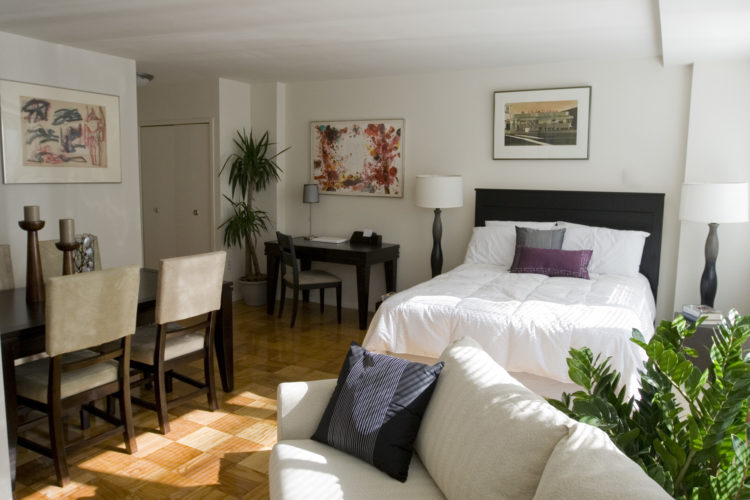 If you live in as studio apartment, you know just how hard it can be to not feel cluttered. However, making use of corner and wall spaces can help open your apartment up.
image via https://www.pinterest.com/ayu3a/
Full of mix-match furniture items, this living area still manages to bring everything together nicely.
image via eiforces.com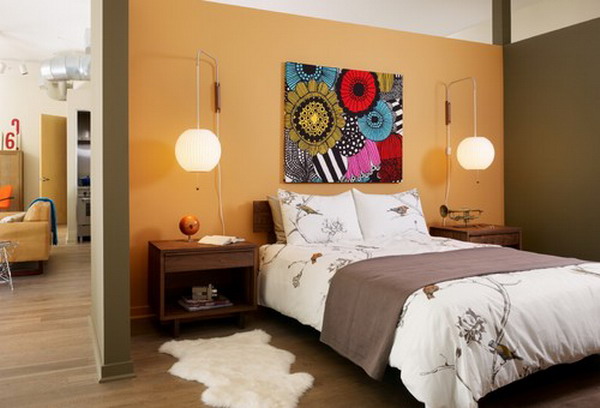 Simple pieces of furniture like night stands can really help your bedroom stay more organized.
image via lugxy.com
An open floor plan gives this contemporary apartment a beautiful and connected atmosphere.
image via ceveta.com
lead image via freshome.com