The city of Austin TX is known for being weird. In fact, the city's slogan "Keep Austin Weird" has become popular all over the country. Even if you've never stepped foot in Austin, at the very least, you probably know that it's a 'weird' place. Although some people may think that 'weird' isn't a trait to brag about, Austin natives are proud of their weird city. In fact, it has even made the city a popular tourist attraction for people who are interested in seeing what Austin is all about. The city is full of great art, culture, music, and food. Basically, there is a little something for everyone to enjoy. So if you're ever in Austin and you need something weird to do, we've got you covered. Take a look at 5 weird things you can do in Austin TX.
Museum Of The Weird
If you like weird things, then this museum should definitely be on your list of places to visit in Austin TX. As the name suggests, the museum is full of weird things including weird figurines and taxidermied animals.
image via austinot.com
Ginny's Little Longhorn Saloon
One thing that you'll have to understand about Austin, is that sometimes weird actually means cool. That's definitely the case with Ginny's Little Longhorn Saloon. According to the saloon's website, this honky-tonk joint "has served as the center of Austin's honky-tonk country music scene for it's great live music and world-famous Chicken Shit Bingo!!" This bingo game, which brings in people from all over the country, allows a chicken to call the shots. When the chicken poops on a number, the number is then announced to the entire crowd.
image via thrillist.com
Cathedral of Junk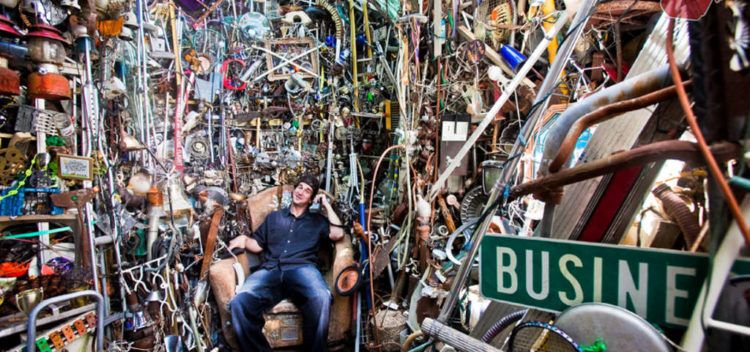 As the saying goes, 'one man's trash is another man's treasure.' The Cathedral of Junk is definitely a place where trash has become something worth looking at. Located in the backyard of a small house, this "cathedral" contains cool things made from discarded items.
image via roadtrippers.com
Voodoo Donuts
Who doesn't love donuts? If you're a fan of this tasty sweet treat then you'll definitely love Voodoo Donuts. Not only does this place offer some of the classics that you're used to, but it also has some very cool (weird) donuts of its own, including a voodoo doll donut.
image via medium.com
The Museum Of Natural And Artificial Ephemerata
The name alone is weird, so you already know the location is going to be a little on the quirky side. This museum features all sort of bizarre and rare exhibits including "wonderous instruments" and "monstrosities". If you're looking for a cool place to check out, you definitely need to make a stop here.
image via austinot.com
lead image via chcp.edu