Over the years, there seem to be an increase in the number of people who enjoy living in Austin, Texas. Out of the many cities in the state, Austin has become a unique hub that has something to offer a wide variety of people. With a motto that suggests that weird is the way to go, Austin is also a popular place for people who want to experience a different sort of city experience. However, while the living in Austin have no doubt that everything is bigger (and better) in Texas, those who are not from the area may not understand the draw that Austin has. So, what's so special about the city that it has so many people wanting to call Austin home? Here are 20 things you can only do if you're living in Austin, Texas.
Swim in Barton Springs
Barton Springs is one of the many natural springs located in the city, and those living in Austin love to take advantage of the cool water during the Texas heatwaves. Even if swimming isn't your thing, just hanging out and enjoying the beauty is also a nice option.
image via austintexas.gov
The Zilker Kite Festival
You're never to old to enjoy a nice day flying kites, and fortunately for those living in Austin, Texas the Zilker Kite Festival gives people a chance to enjoy beautiful weather and beautiful kites once every year. The festival, which will take place again on March 6, 2016 features a day full of fun kite centered events for people of all ages.
image via photoblog.statesman.com
Make UT your home team

The University of Texas is the states' "flagship state university" and has become very popular over the years for its division 1 sports teams. Each year, people from all over the place flock to the university to visit the campus and to watch Longhorns football.
image via www.henselphelps.com
The Greenbelt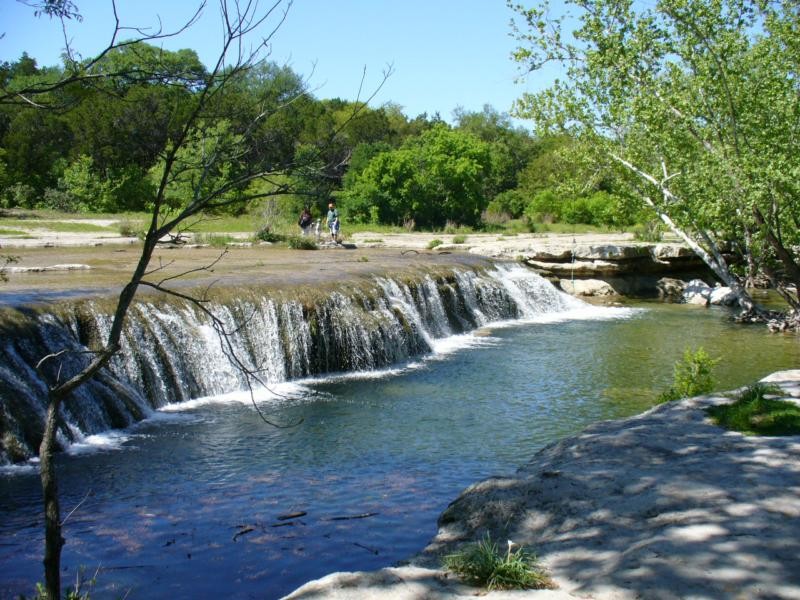 If there's one thing people in Austin, Texas definitely have a lot of, its beautiful natural scenery. The Greenbelt is a popular spot for people who enjoy outdoor activities like swimming, kayaking, and tubing. Airmen's Cave, which is also part of The Greenbelt, is the longest cave in the area.
image via 365thingsaustin.com
Visit the Cathedral of Junk
While Austin's cathedral of junk may be heaven for hoarders, it's also a great attraction for anyone who just loves seeing a bunch of cool stuff. Founded in 1988, the Cathedral of Junk is literally what it sounds like – a cathedral made of 60 tons junk.
image via www.nomadicmatt.com
Watch a movie at the Paramount Theater
Built in 1915, the Paramount Theater has been entertaining guests and people living in Austin, Texas for a century. The classic style theater is one of a kind, and has welcomed some of the great movies and live shows in American history.
image via austin.culturemap.com
Listen to live music daily at places like the Elephant Room
Sure, you can listen to jazz anywhere, but enjoying jazz at the Elephant Room is something that can only be done in Austin. But if jazz isn't your thing, don't worry, one of the best things about living in Austin, Texas is that you can find good live music any day of the week.
image via www.nomadicmatt.com
Take advantage of all of the beautiful lakes
Austin is a pretty big city, and with that being said, one of anything usually isn't enough. When it comes to lakes, Austin certainly has no shortage, and there are several lakes for residents to enjoy. If you're lucky – you may even be able to live in a home by the water one day.
image via moreland.com
Wear cowboy boots
Okay, so technically you can wear cowboy boots anywhere, but living in Austin, Texas means that cowboy boots can officially become a part of your wardrobe, and you won't have to teal with people looking at you like you're insane.
(Photo by Ethan Miller/Getty Images)
Make regular trips to the original Whole Foods
Many people may not realize that Whole Foods Market was founded in Austin, Texas; however, those living in the city are well aware. With that being said, being a resident of Austin means that you get to visit the original Whole Foods whenever you'd like, and while this may not seem like a big deal to some, this is a Whole Foods shopper's dream.
 (Photo by Justin Sullivan/Getty Images)
Enjoy Austin's cuisine
Sure, almost every place brags about having unique cuisine, but Austin definitely has some good eats that those living in the city probably can't imagine life without. Since Austin is all about staying weird, you probably won't be surprised to know that some of the city's unique dishes are pretty strange. Some of Austin's dishes include the reuben hotdog, love balls, and the brisket cheesesteak.
(Photo by Sean Gallup/Getty Images)
Watch the bats from Congress Bridge
Bats are pretty creepy to most people, but people living in Austin, Texas get to enjoy a view of bats like never before. Every day at dusk, a flock of bats emerges from under the Congress Bridge, and watching them fly across the lake is something that even long time residence still enjoy doing.
(Photo by Ian Waldie/Getty Images)
Go to the Austin garage sale
Everybody loves a good sale, and fortunately for people living in Austin, Texas, the City Wide Garage Sale is the perfect opportunity to catch some good deals. The garage sale takes place during the weekends, and gives shoppers the chance to pick up great vintage items.
(Photo by Robert Durell/Getty Images)
The chance to be a resident of the Capitol City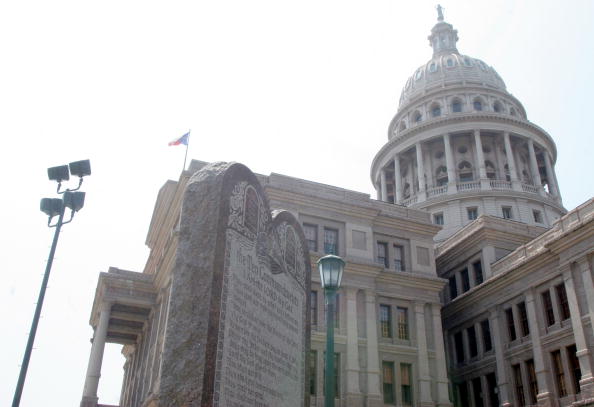 As Texas' capital city, Austin residents are definitely in a prime location to experience some great history. Although living at the state's capitol may not seem like a big deal, Texas is so large that many residents may not ever get a chance to see it.
 (Photo by Jana Birchum/Getty Images)
South Congress Avenue
Commonly referred to as SoCo, Austin's South Congress Avenue is home to the South Congress neighborhood and is one of the most well-known shopping and cultural districts in the country. Residents of Austin love hanging out in the area, and can always find something to do. South Congress Avenue is also home to many food trucks, where customers can enjoy a variety of different foods.
image via denizen04.com
Watch beautiful sunsets in Austin
Sunsets are beautiful in most places, but there's something about watching a sunset in the city of Austin that is a unique experience. Plus, with all of the beautiful parks and lakes in the city, there are lots of great places to enjoy the sunset.
(Photo by David McNew/Getty Images)
Help keep Austin weird
With a motto like "Keep Austin Weird" those who call the city home are responsible for helping Austin live up to its reputation. Although being weird isn't always considered a good thing, the people living in Austin, Texas are proud of their weird city.
 (Photo by Michael Buckner/Getty Images)
Austin Bike Zoo
Cycling has become a popular part of most major cities, but Austin is the only city that can say it has a bike zoo.  That's right, the Austin Bike Zoo, takes bikes to an entirely new level thanks to a lot of creativity. The"zoo" consists of several unique and interactive designs made of bicycles.
 (Photo by Spencer Platt/Getty Images)
SXSW
SXSW is one of the biggest and most anticipated music and movie festivals in the country – and it only takes place in Austin. With that being said, living in Austin, Texas is the best way to make sure that you can get to SXSW ever year, and it'll feel extra special to know that you don't have to travel hundreds or thousands of mils to be in attendance.
(Photo by Rick Kern/Getty Images for Samsung)
Brag about living in the best city in Texas
Sure, everyone thinks their city is the best, but there's a certain sense of pride that people living in Austin, Texas feel and many of them enjoy saying that they live in the best city in the state, and one of the best cities in the entire country.
 (Photo by Michael Buckner/Getty Images)
Lead (Photo by Michael Buckner/Getty Images)