Salem MA might not be one of the biggest cities in Massachusetts, but it's definitely one of the most popular. Most well-known for the Salem witch trials, the area has a rich history that dates back centuries. During the 1600s, several women were accused of being witches. They were in-turn, unfairly tried and convicted for their 'crimes.' As a result, many people believe that Salem still has a super natural presence. But while witch trials may be Salem's claim to fame, a lot has changed since the 1600s. While Salem continues to preserve its history, the city has a lot to offer. Modern day Salem MA is actually a great place to live, and the local culture will definitely make you feel right at home. Rad on for 5 things you should know about living in Salem MA.
Great Seafood
If you love seafood then Salem MA is the place to be. Located right on the water, Salem offers lots of opportunities to enjoy fresh seafood. The only downside to this is that it may be pretty difficult to decide on which seafood restaurant is your favorite.
image via boston.cbslocal.com
Reasonable Cost Of Living
Before you get excited, let me just say this: living in Salem isn't exactly cheap. However, compared to Boston, the cost of living in Salem is definitely a lot more reasonable. According to reports, the average cost for a home in Salem is $320,000, which is still more expensive than many other areas in the country – but cheap in comparison to surrounding areas.
image via ColdwellBankerHomes.com
Great Schools
Whether you have children in grade school, or are thinking about going back to school yourself, you'll be pleased to know that Salem MA offers great schools. Salem has a variety of public and charter schools where students will receive quality education with low student teacher ratios. On top of that, the area is home to Salem State University which is the largest school in the Massachusetts state university system.
image via http://www.bestsocialworkprograms.com
Lots Of Natural Beauty
Like many other areas of New England, Salem is full of natural beauty. The city itself is home to several parks and walking trails, and yearly fall foliage makes for a great picturesque views.
image via www.salempsychics.com
It's The Perfect Place To Spend Halloween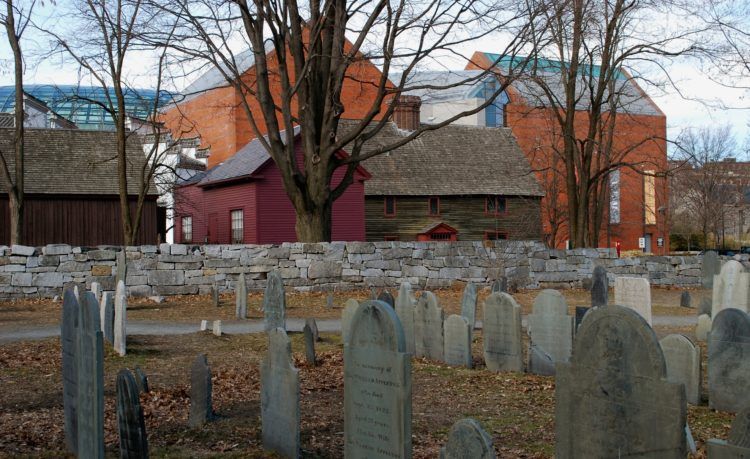 Of course, Salem's history makes it a popular destination for people who love a good fright. So during Halloween you can already guess that the city is flooded with people who want to visit haunted houses an old cemeteries. If ghosts and souls are your thing then you'll definitely enjoy spending Halloween in Salem.
image via thedailybasics.com
lead image via computerscience.johncabot.edu