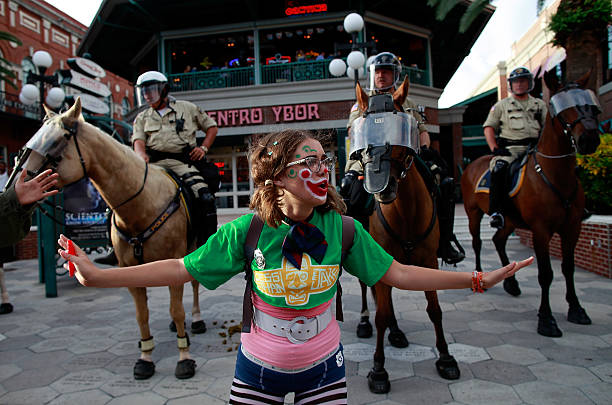 If you've traveled around the United States, you've probably noticed that people in different areas may have different ways of saying things. Even people living in the same state may not speak the exact same way. Like many other parts of the country –and the world– people in Tampa FL have a unique way of speaking that may seem a little strange to people who aren't familiar with the area. Whether it's the result of an accent, or just a different vocabulary, there are words and phrases that are popular in the Tampa FL area that you may not hear anywhere else. If you're new to the Tampa area and have been confused by some of the things you've heard, get ready for a quick lesson. Here are 5 terms only people in Tampa FL will understand.
Bike
If you're familiar with the rapper Plies, you've probably heard him popularize the term 'bike' which is actually a southern slang word for 'back'. This is more a result of an accent than slang, but if you see someone in Tampa writing a phrase about throwing something 'bike', just know that they aren't talking about an actual bicycle.
SoHo
When most people hear the term SoHo, they immediately think of the infamous Manhattan neighborhood that has been known for its artsy culture and beautiful shops. However, in Tampa, SoHo refers to South Howard avenue, a section of the city that is known for its nightlife and great restaurants.
Ybor
The term Ybor is simply a shortened version of the Ybor City section of Tampa. Founded in the 1800s, the area was originally known for its cigar factories. However, in recent years, it's become a hip and trendy hangout spot that is home to several restaurants, bars, and clubs. Ybor is also home to several LGBT friendly clubs.
The bridge
When you hear people in Tampa FL talk about 'the bridge', there's a pretty good chance they're referring to the Howard Frankland Bridge. Although the bridge is one of three that connects Hillsborough County to Pinellas County, it is the one that many travelers most commonly take. Traffic on the bridge can be a nightmare, especially during rush hour and it's not uncommon to see an accident or two.
Jit
In Tampa FL, the slang term jit (believed to be short for jitterbug or juvenile in training) is used to refer to a person younger than yourself. Although the word can be used as a term of endearment, it can also be offensive depending on how it's used and who is using it.
Lead (Photo by Tom Pennington/Getty Images)