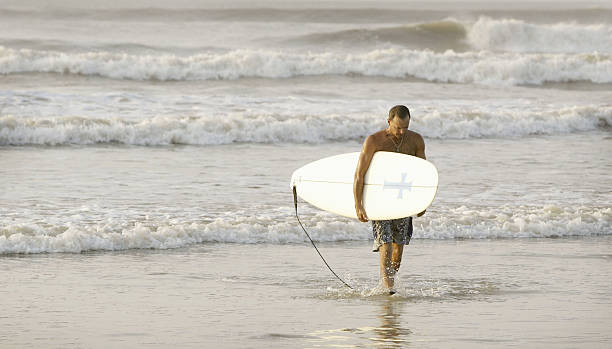 When people think about Texas, places like Dallas and Houston are usually the first to come to mind. Galveston Texas isn't exact a place that's on most people's radar. That's likely because while Galveston is beautiful, it's a little on the smaller side with a population of just over 50,000 people. In a state that prides itself on being 'bigger', it's easy to see why a smaller area might not get lots of attention. However, Galveston Texas is a great place to visit if you're ever in the area. A resort city, Galveston welcomes lots of tourists each year, and there are plenty of things to do. It also offers a unique atmosphere and a nice change of pace from some of Texas' other cities. Keep reading for 5 reasons you should visit Galveston Texas.
Beach
Who doesn't love hitting the beach while they're on vacation? If you love a good day of burying your toes in the sand, you'll have a great time in Galveston. Not only can you swim in the water, but you can enjoy other fun water activities such as boating and fishing.
Art and Culture
Galveston Texas is a small place, so you might not expect it to have much going on when it comes to arts and culture. However, you'll be pleasant surprised with what Galveston has to offer. The city has several museums including the Galveston Railroad Museum. On top of that, the Galveston Ballet and the Galveston Symphony Orchestra offer you the chance to enjoy amazing music and performing arts.
Moody Gardens
Moody Gardens is one of the most popular tourist attractions in Galveston, so you'll definitely want to check it out while you're there. In fact, this location even has its own hotel, so you might want to consider it when you're looking for a place to stay. Moody Gardens offers several things to see including a 3D theater, an aquarium pyramid, and a rainforest pyramid.
Great food
Of course, good food is a must when you're on a good trip. Luckily, Galveston Texas has lots of it. If you're a fan of seafood, you'll especially appreciate Galveston's selection of fresh seafood. But if you prefer a different type of food, don't worry the city also offers all types of food including Italian, Mexican, and Asian.
Nightlife
Did you know that Galveston Texas has more bars per capita than anywhere else in the state? You know what this means! Partying until you can't anymore is a must. On top of that, you'll easily find lots of great drink specials at many bars throughout the city.
Lead (Photo by Scott Olson/Getty Images)