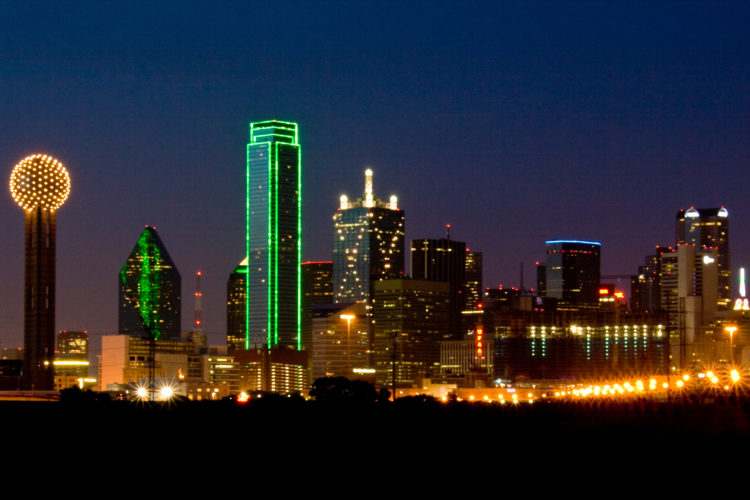 Dallas is a fun and exciting city, and its a great place to go if you want to have a good time with your family and friends. Dallas has a lot to offer every kind of person, and there are plenty of activities for people of all ages. But while finding things to do in Dallas usually isn't too difficult, but finding fun things to do that don't cost a lot of  money can be. Whether you love to spend time outdoors or prefer to do something on the inside, there are lots of things to in Dallas that will provide you with a good time without breaking the bank. From things for the whole family, or things you can enjoy all alone, these options will definitely keep you entertained. Keep reading to learn about 5 fun and cheap things to do in Dallas.
Dallas Arts District
If you love enjoying beautiful art, you'll really enjoy spending time in the Dallas Arts District.  Spanning 68 acres, the area is home to some of Dallas' most famous landmarks, and you can spend the day (or multiple days) just walking around the area and taking everything in. There are also several museums in the area, and the Crow Collection of Asian Art and the Dallas Museum of Art both have free admission.
Dallas Farmers Market
One of the coolest things to do in Dallas is to pay a visit to the local farmers market – especially on a beautiful day. The market is open seven days a week and "local farmers display and sell a mouth-watering selection of fresh fruit and vegetables, herbs, locally purveyed honey and nuts." Even if you don't plan on buying anything, you can still enjoy walking around and looking at the vendors.
Good Records
Music lovers should definitely add Good Records to their list of things to do in Dallas. If you're in the mood to do a little shopping you can get some great records at a very good price. If you don't want to spend anymore, you can still check out Good Records for its events, including free live music. Hanging out at Good Records is also a great way to meet some cool new people.
Buckeye Trail
Dallas is a beautiful city, so why not take a day to explore it? The Texas Buckeye Trail "consists of paved and natural paths winding through the Great Trinity Forest to the Trinity River," and it is one of the most popular places to hike in the city. Even children can enjoy hiking on the trail, and there is plenty of amazing natural scenery to take in during your hike.
Ride The M-Line Trolley 
If you're interested in taking a tour of the city, riding the M-Line trolley is a great way to do it. The trolley will take you to some of the city's most popular areas including West Village and the Arts District.
lead image via visitdallas.com