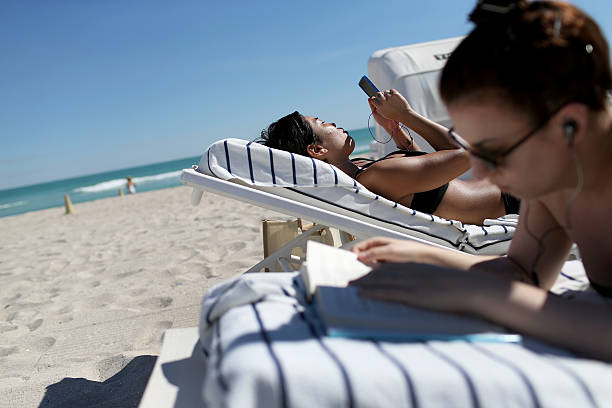 Every year, people from all over the country flock to Florida to enjoy a piece of the Sunshine State's beautiful weather. But while Miami and Orlando are popular destinations, Saint Petersburg is often forgotten about. Located in Tampa Bay, Saint Petersburg FL is a beautiful city and the perfect place to plan a vacation. No matter how old you are or what you like to do, there's something in Saint Pete for you. On top of that, you can almost guarantee that you'll have beautiful weather during your trip – which is always a plus. Keep reading for 5 reasons to vacation in Saint Petersburg FL.
Beautiful beaches
No trip to Florida is complete without hitting the beach. During your trip to Saint Pete, you'll have plenty of time to spend digging your toes in the sand. In the area, you'll have several beaches to choose from including Saint Pete Beach and Fort de Soto.
Low key atmosphere
One of the best things about vacationing in Saint Petersburg FL is the fact that it isn't overrun by tourists. With that being said, you can enjoy your vacation without having to deal with lots of loud noises and huge crowds of people everywhere you go. If you like staying low-key and relaxed, you'll find plenty of places to do that in Saint Pete.
Lots of activities
Although Saint Pete isn't full of tourists everywhere, there are still plenty of activities for tourists to enjoy. You can tour downtown on a Segway or take a ride around beach drive in a horse-drawn carriage. If those types of  activities aren't your thing, you may enjoy some of the city's other offerings including First Friday, the Saturday Morning Market, and free movies in the park.
Amazing restaurants
If you love goo food then you'll love your time in Saint Petersburg FL even more. There are lots of great restaurants throughout the city, and you'll be able to enjoy all sorts of different types of foods including everything from Greek to Indian to traditional southern cuisine.
Cool Museums
Saint Petersburg is home to several museums including the Salvador Dali Museum and the Museum of Fine Arts. Not only will this museums provide you with the chance to see some very cool exhibits, but it's also always nice to spend the day in a nice air-conditioned place.
Lead (Photo by Joe Raedle/Getty Images)